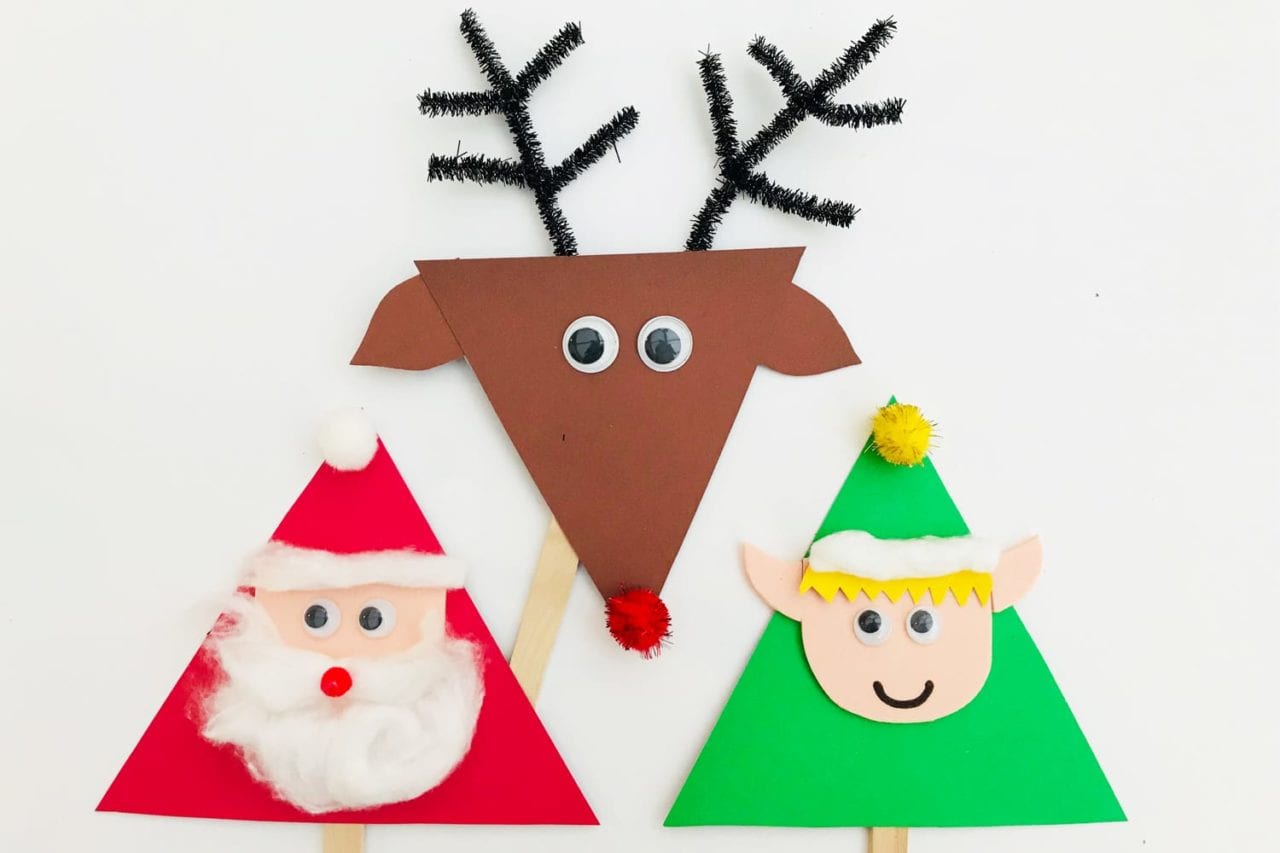 Children will love these colourful cardboard Christmas kids crafts. They are quick and easy to make and they'll have fun both making and playing with these lolly stick puppets. We made a Santa, Rudolph and Elf puppet but you could make any design you like. Perhaps you could make an angel, a snowman or Mary and Joseph. Let us know if you try these at home!
Summary
Time: 10 mins
Age: Toddlers to Big kids
Difficulty: Easy peasy
Steps for all lolly stick puppets:
1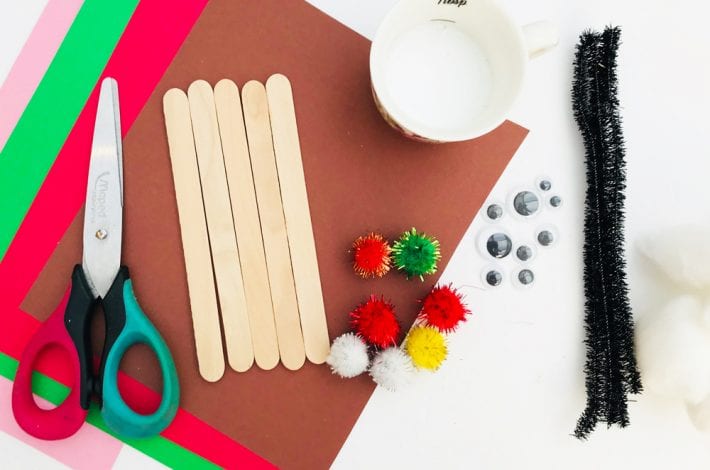 1
You will need:
Card
Scissors
Glue
Lollipop sticks
Pom poms
Googly eyes
Cotton wool
Pipecleaners
2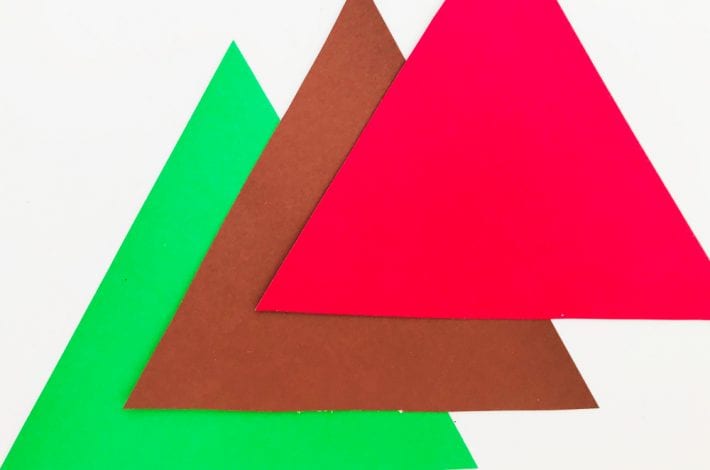 2
Step 1: Cut triangles from your card
Each puppet starts with a triangle of card.
Cut them out carefully.
3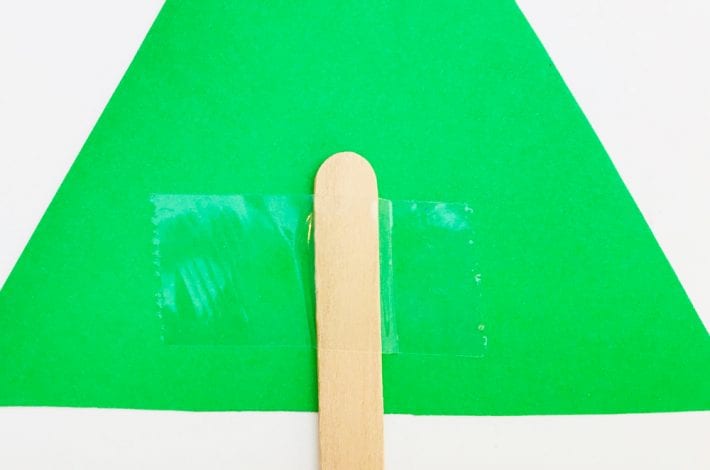 3
Step 2: Secure the lolly stick
Stick down a lolly stick to the back of each card triangle.
You can use glue or sellotape.
4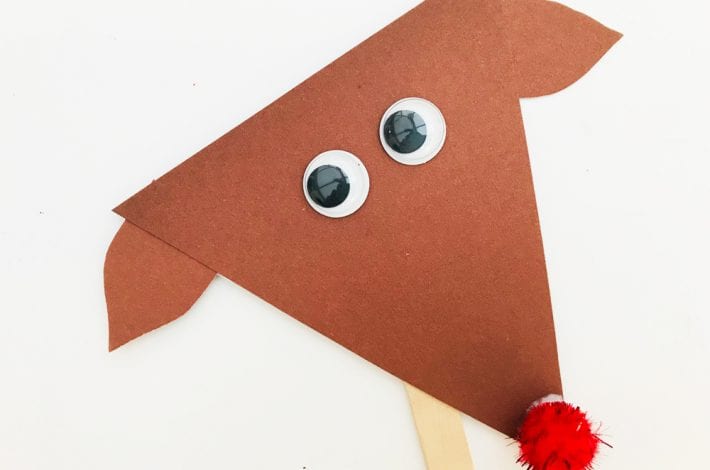 4
Step 3: Glue on details to build up your puppet
Now comes the fun bit.
Cut shapes of card and glue them onto your triangle to start making it into your festive character. You can use any craft items you have in the house. Googly eyes are fun to use and pom pom noses look cute too.
Follow our guides for each of our Elf, Reindeer and Santa puppets here.
To make a Santa puppet:
1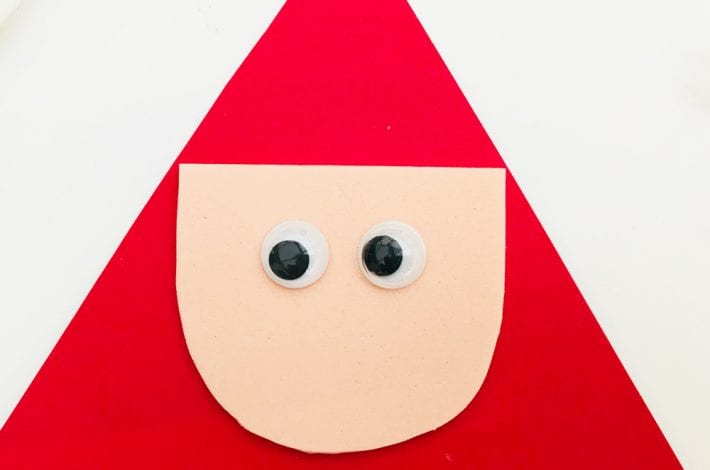 1
Step 4: Make Santa's face
Cut out half an oblong shape of skin coloured card to make his face.
Stick this onto the red triangle you have cut already.
Add the googly eyes.
2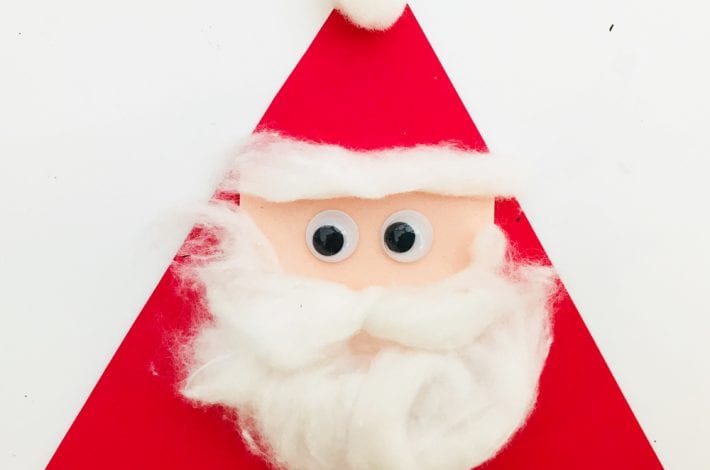 2
Step 5: Give him a beard
Use cotton wool to give Santa a beard and moustache.
You can use it to give his hat a trim and bobble too!
3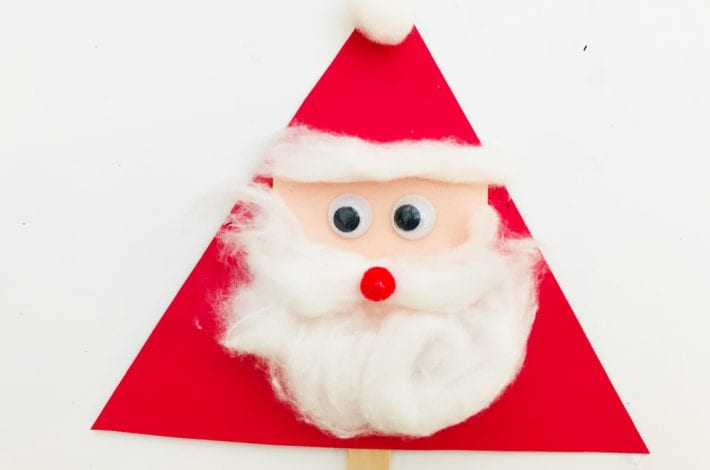 3
Step 6: Add a red nose
Glue on a small red pom pom to his face to make his nose.
Your Santa puppet is ready to play with!
1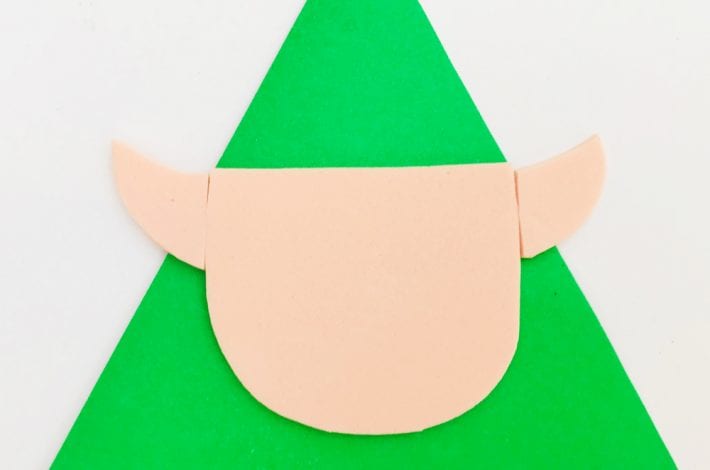 1
Step 4: Give him a face and ears
Cut out half an oblong shape for his face, and two curved triangles for his ears.
Fix them to the green card triangle you cut earlier, with glue.
2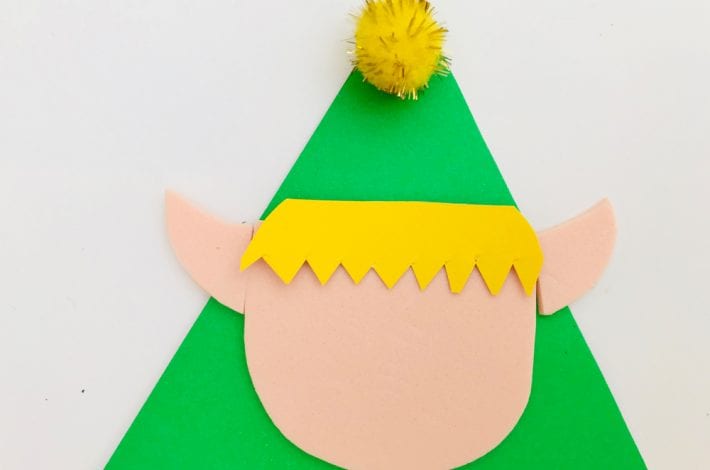 2
Step 5: Add some hair
Cut out a fringe for him using yellow or brown card and glue it over his forehead to make his hair.
Put a yellow bobble at the end of his hat.
3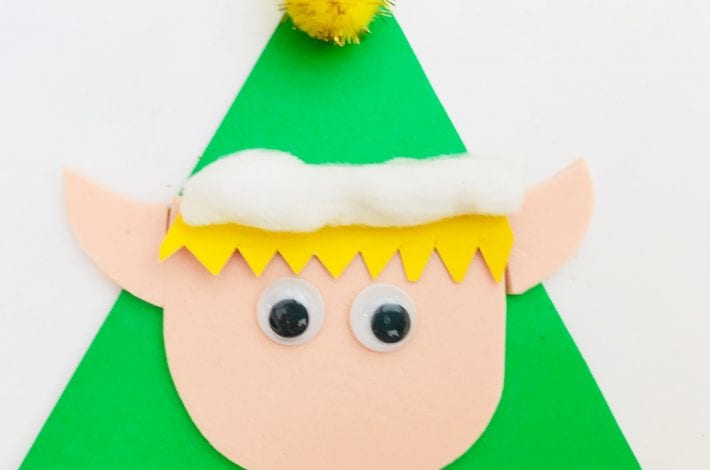 3
Step 6: Add the trimmings
Glue some cotton wool across the base of his hat to make the trim.
Add some googly eyes to start his face.
4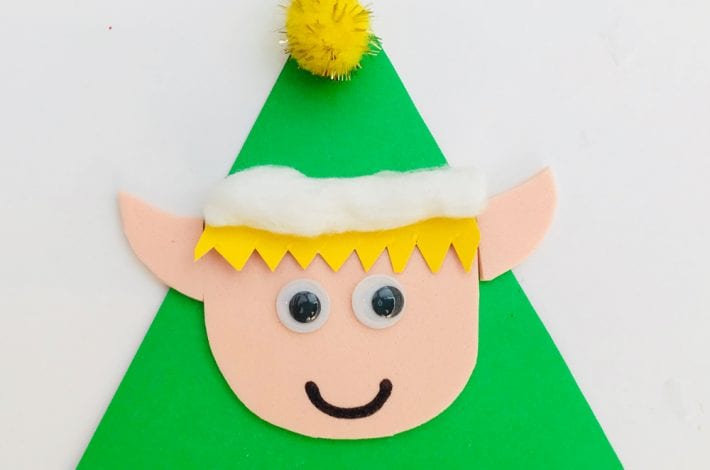 4
Step 7: Make him smile
Using a black pen, draw on a smile to complete your elf puppet.
If you want you can add a nose too.
To make a reindeer puppet:
1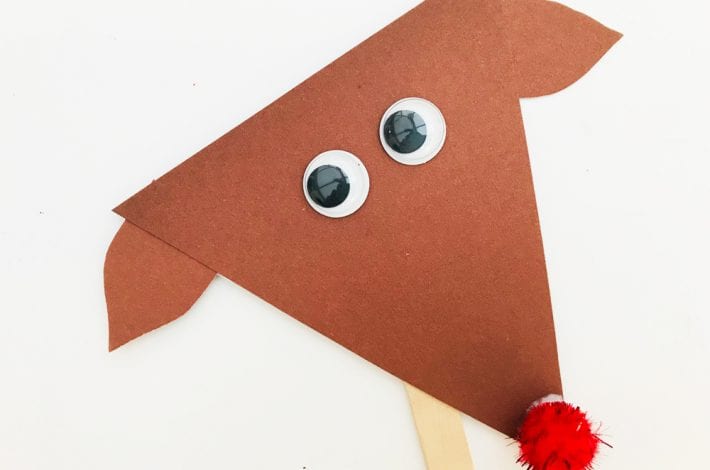 1
Step 4: Give your reindeer a face
Take the brown triangle cut earlier.
Add googly eyes and a red pom pom for his nose.
You could even cut out some ears from the same brown cardboard used to make the triangle and glue these onto the sides.
2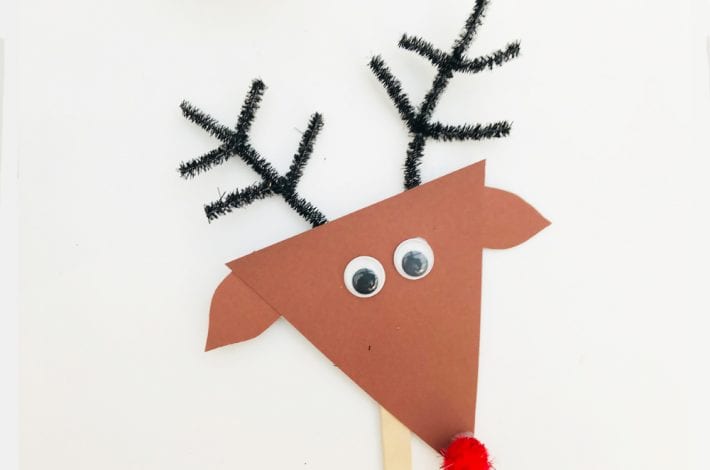 2
Step 5: add some antlers
Give your Rudolph some antlers.
You can make these by taking one pipecleaner and twisting other across it.
Cellotape these to the back of the triangle.
Enjoy your lolly stick puppets!