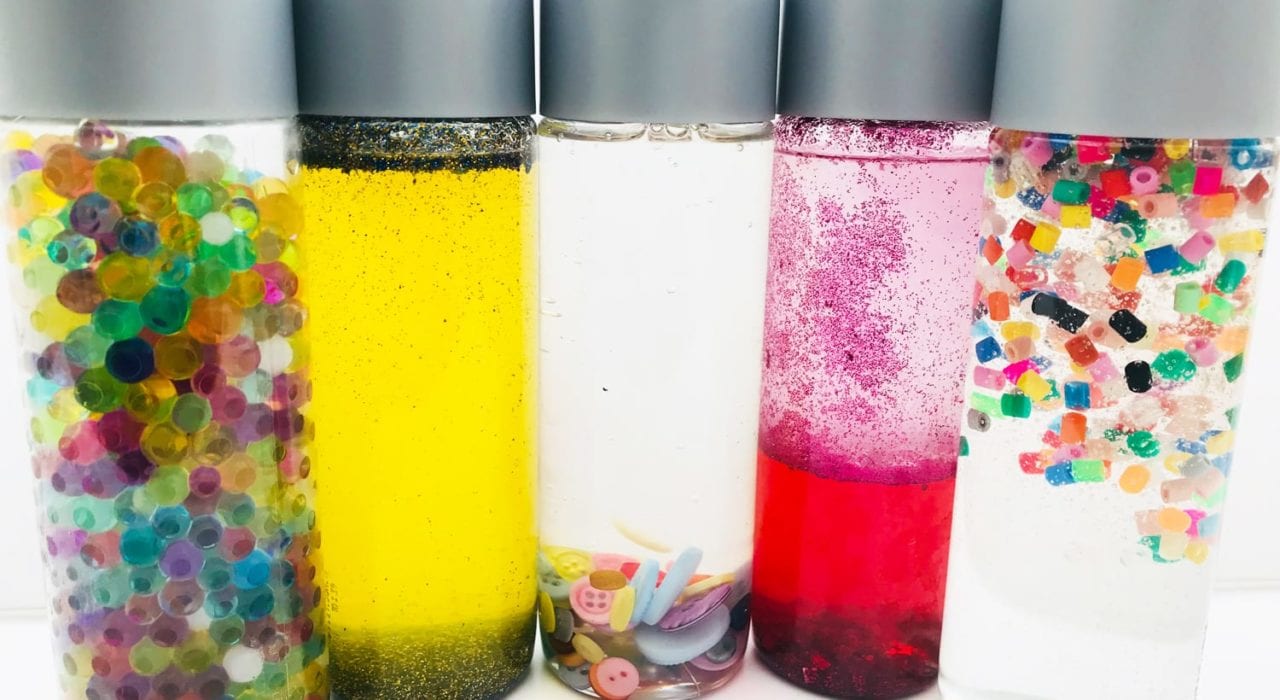 Sensory bottles are quick and easy to make and are such lovely things for babies, toddler and pre-schoolers to explore. You can make all sorts of different bottles, using different ingredients and additions. Each bottle is enchanting to watch as the glitter and coloured items fall, swirl around and settle as you shake and tip your bottles up and down. Enjoy experimenting with this fun toddler craft in different ways by adding in different items to make new and exciting bottles that will keep your child entertained for hours.
1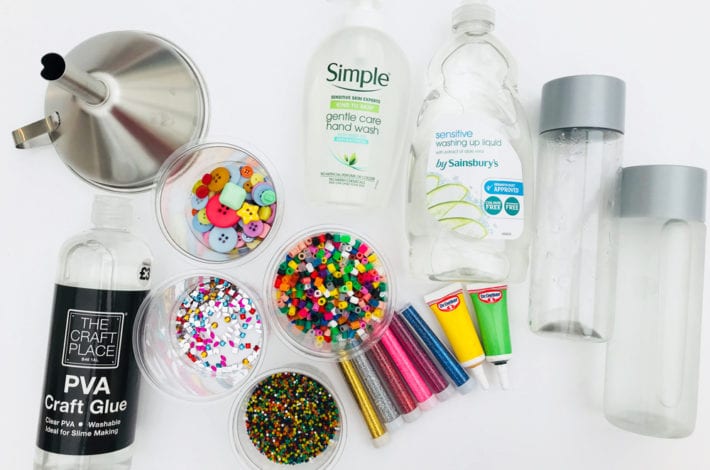 1
What you need to make all 4 bottles:
Water bottles – we used Voss water bottles to make ours. These are a lovely size and shape and look beautiful. However you can use any plastic bottle or jar
Liquids – we have detailed all the different liquids we used for each bottle below. We used clear PVA glue, clear washing up liquid, clear hand soap and baby oil in our various bottles
Small items to put in your bottles – such as buttons, beads, sequins, small toys, loom bands
Glitter – various colours
Food colouring
A funnel – optional but makes it easier to fill the bottles
Quick Tip: To make your bottles extra secure you can glue the lids shut by using a glue gun, before handing them to your child.
1: Fun water beads bottle
1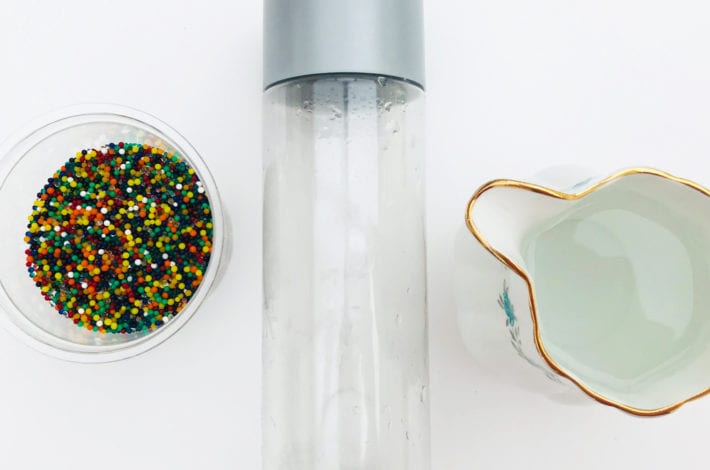 1
What you need:
Water bottle
Water beads. These are very cheap to buy and you can find them easily online from places like Amazon and eBay
Water
2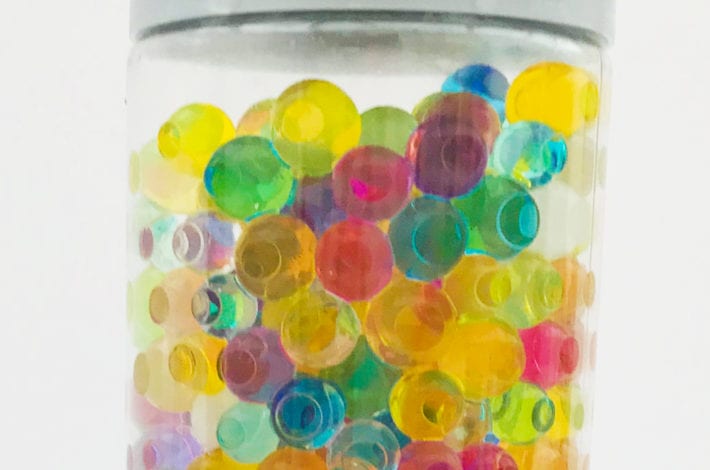 2
How to make it:
Water beads are tiny little beads that expand when you place them in water to become lovely squishy beads that are wonderful for little ones to feel and play with.
Place a small handful of water beads in your bottle and fill the rest of the bottle almost to the top with water.
Leave it for several hours. It's nice for children to watch as the beads get bigger and bigger.
2: Slow falling beads bottle
1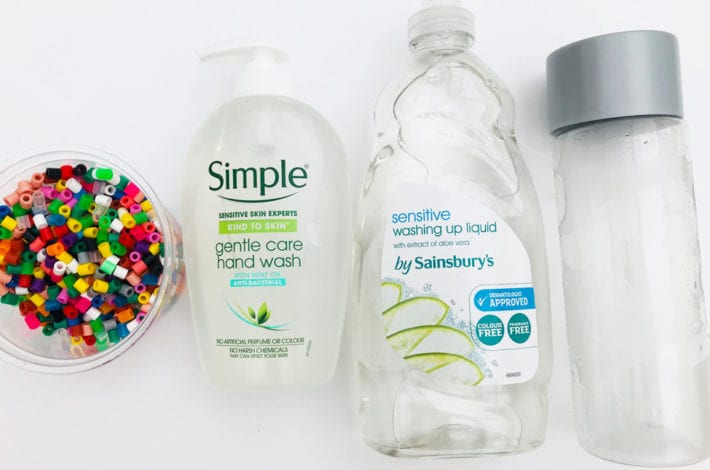 1
What you need:
Water bottle
Washing up liquid
Hand wash soap
Small beads, buttons, loom bands or any other small items
2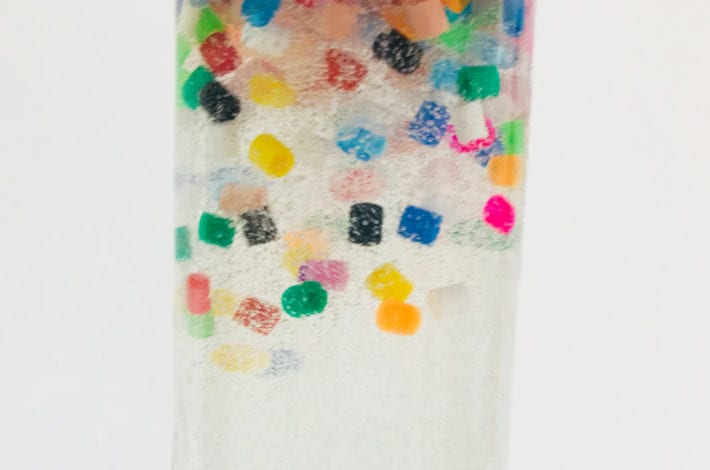 2
How to make it:
Pop some beads into your bottle.
Fill the bottle up with about two thirds washing up liquid and one-third hand wash soap. We used clear forms of both but you could easily use coloured soaps too.
When you shake and turn the bottle upside down the beads fall very slowly to the bottom and are mesmerising to watch.
If your beads get stuck at the top then pour out a little of the soap and add a bit of water to the bottle.
3: Calming glitter bottles
1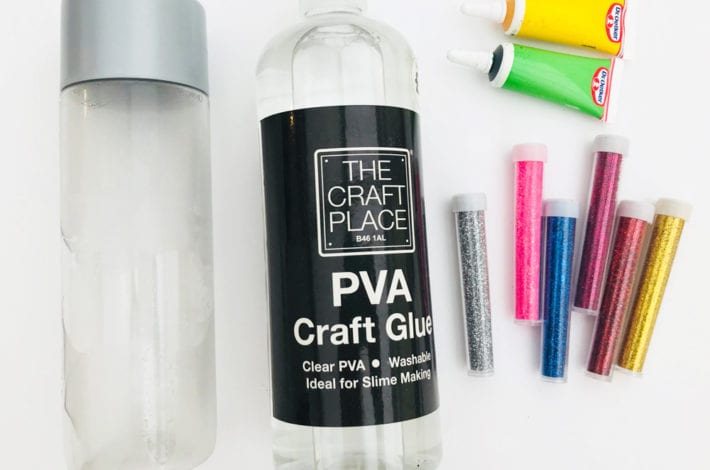 1
What you need:
Water bottle
Clear PVA glue
Warm water
Glitter
Food colouring
2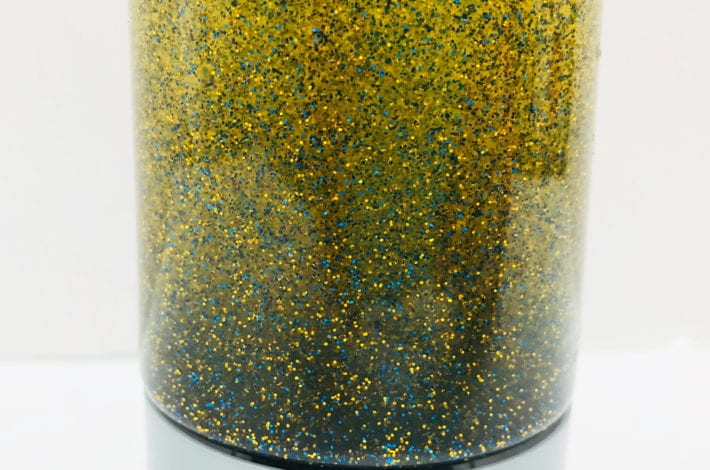 2
How to make it:
Pour some clear PVA glue into your bottle, filling it about a third of the way.
Pour in some glitter and a few drops of food colouring (if you like).
Then fill the rest of the bottle with warm water.
When shaken the glitter swirls round the bottom and makes beautiful patterns until it gently settles to the bottom again.
4: Gloopy volcano bottles
1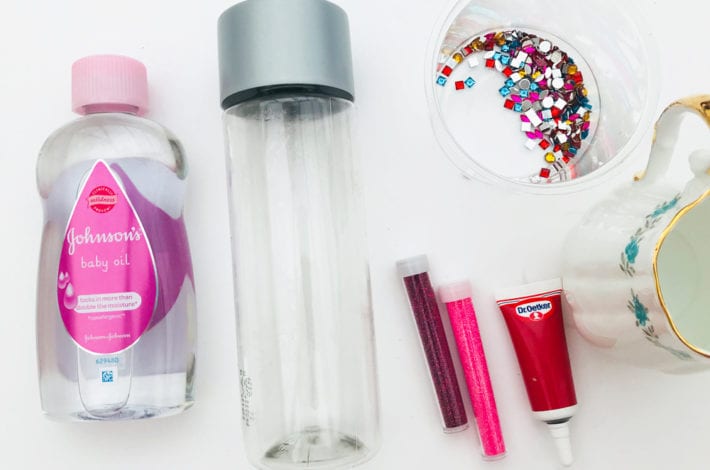 1
What you need:
Water bottle
Baby Oil
Water
Glitter
Food Colouring
2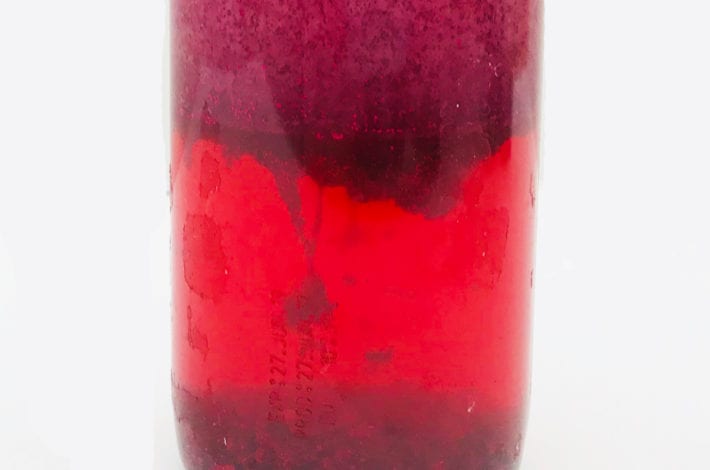 2
How to make it:
Fill your water bottle half way with baby oil.
Pour in glitter, a few drops of food colouring and gems or sequins, if you like.
Then fill the bottle to the top with water.
Shake the bottles well and watch the glitter form little drops and drips and bubbles as it swirls and settles.
Get creative with the different things you can put in these beautiful bottles to keep little ones captivated!