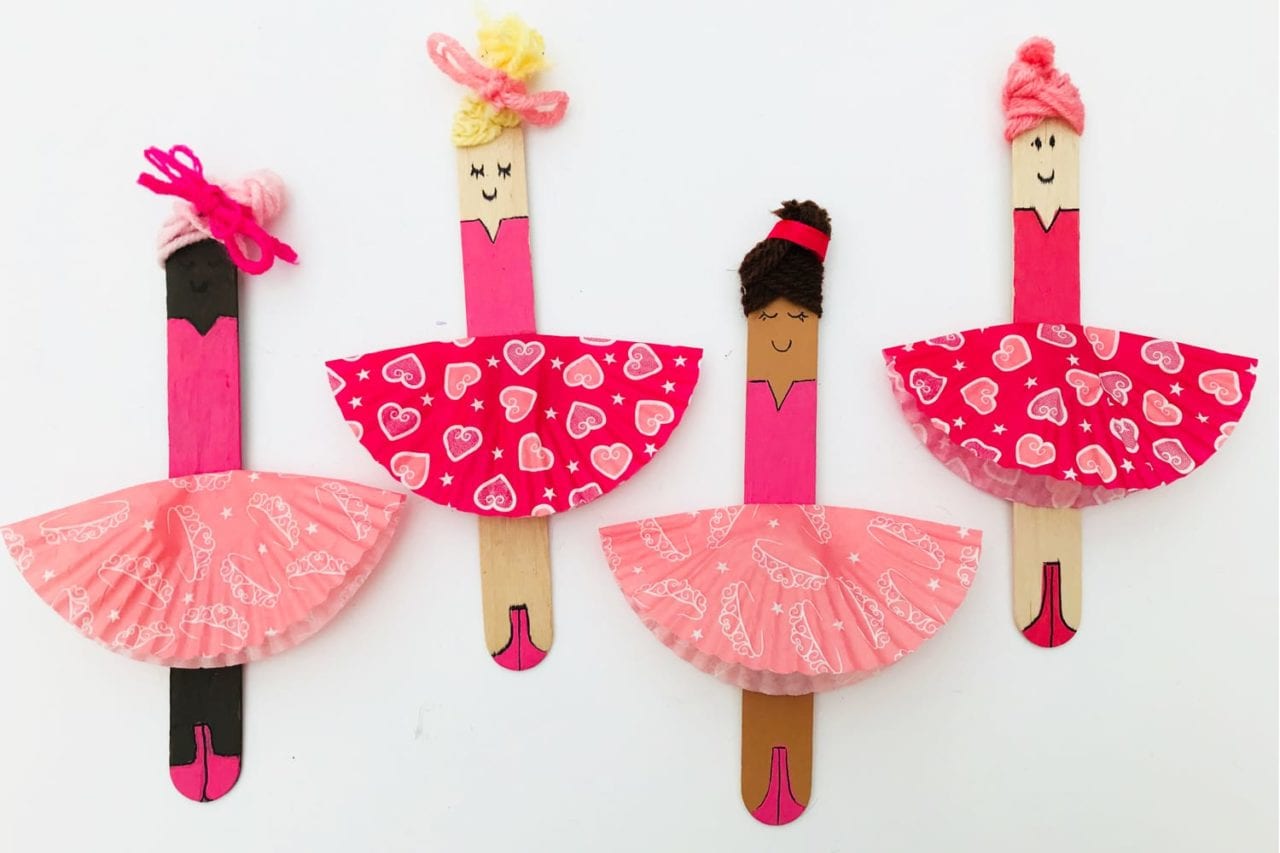 Fun Kids Crafts
Beautiful Bun Case Ballerinas
What you need:
Wide wooden lollipop sticks
Bun or cupcake paper cases
Acrylic paints – pink and beige
Paintbrushes
Wool
Glue gun or tacky glue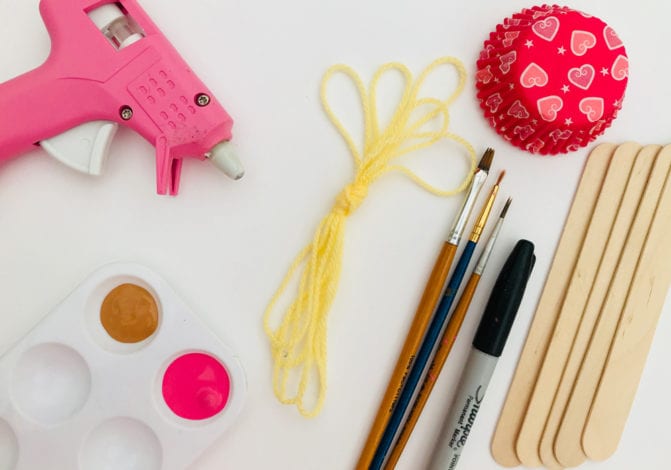 Step 1: Paint on the tutu and ballet shoes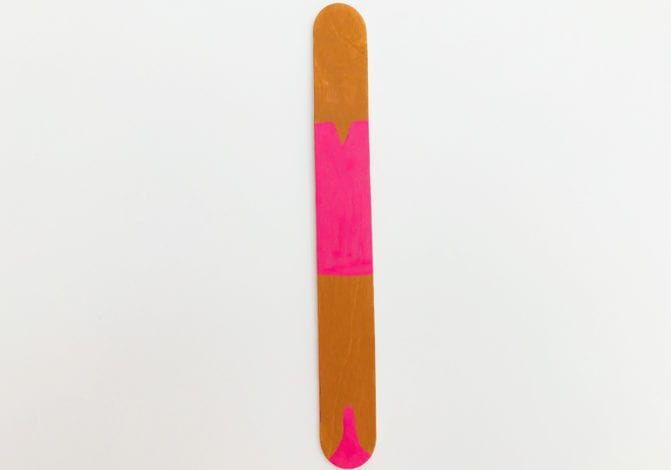 Paint the whole stick beige or tan colour first (this part is optional). Let it dry.  
Paint the tutu and ballet shoes onto your lollipop stick, using pink paint.
We used wide lolly sticks for this craft, available from craft shops and online.
Step 2: Draw on detail with a Sharpie and glue on the tutu

Use a Sharpie to draw on the eyes and smile and to outline the tutu and ballet shoes.
Then fold a bun case in half and stick it on with a glue gun or tacky glue to make the pretty tutu skirt.
Step 3: Now for the hair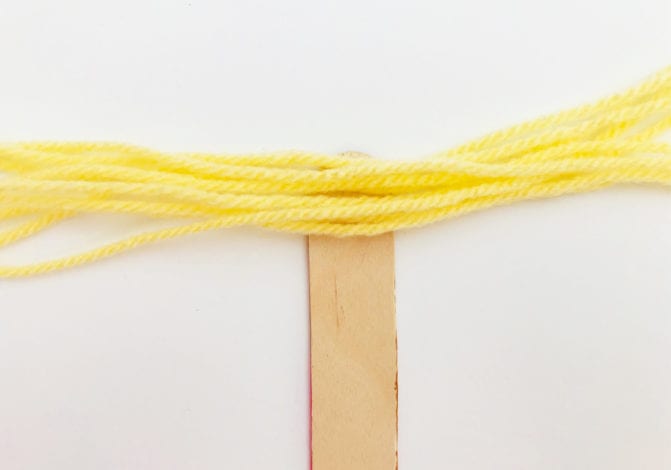 Cut five or six strands of wool, about 10cms long.
Line the strands of wool up together, find the middle and place on the back of your lollipop stick.
Add glue to the top of your lollipop stick with a glue gun or tacky glue and stick the strands onto it.
Step 4: Styling the front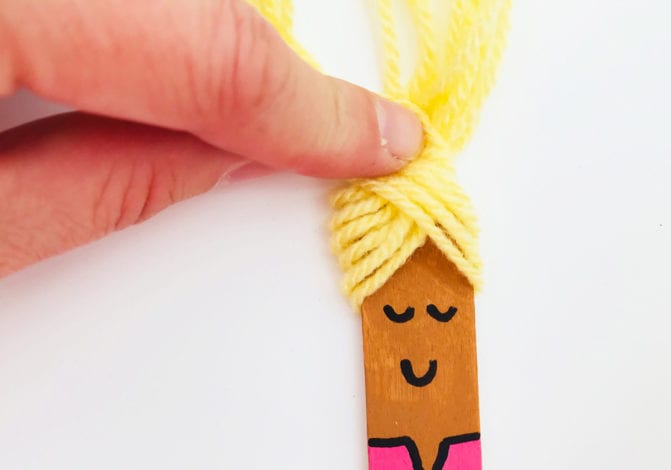 Turn your lolly stick back over and bring one side of the wool over the top of the stick.
Glue the strands in place. Do the same on the other side.
You will now have created hair with a parting (see above).
Step 5: Create the ballet bun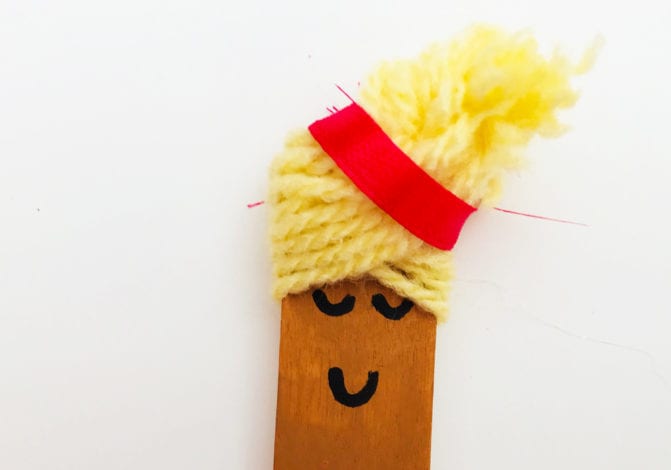 Tie the left over strands of wool in a knot and trim with scissors to make a bun.
You can tie or glue on a little piece of ribbon or wool as an extra detail if you wish.
This is the trickiest bit. If you prefer you can just tie on a different coloured strand of wool around the bun and make a bow.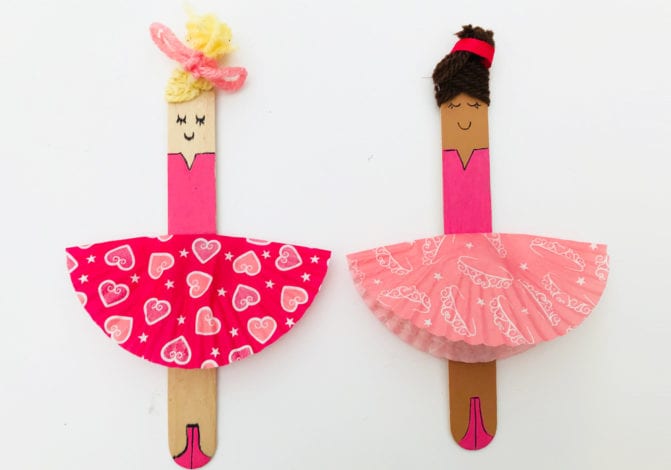 Try different styles and enjoy your beautiful ballerinas!