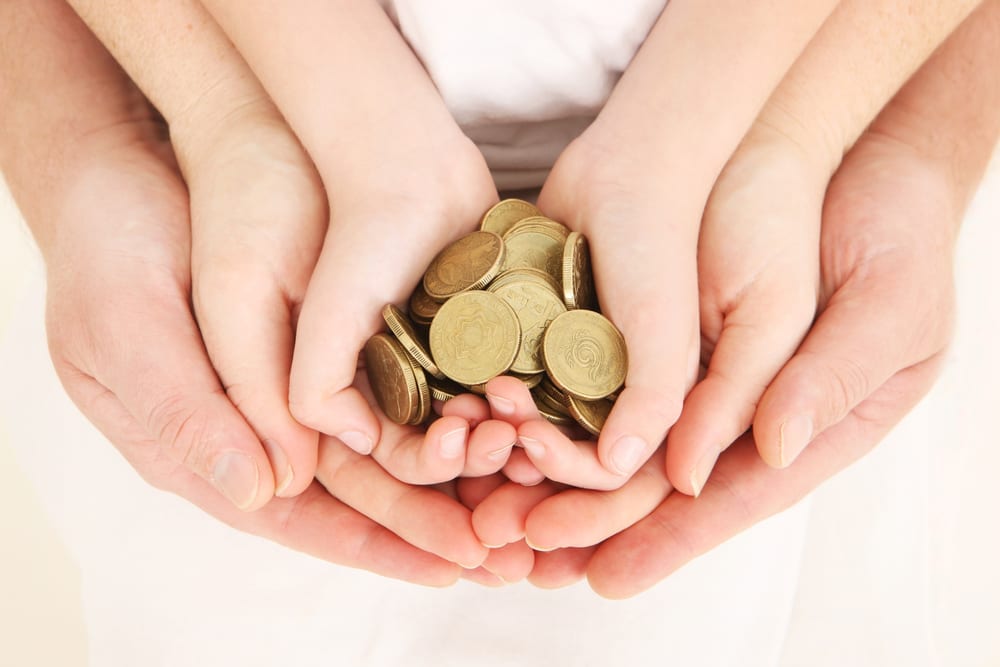 Once you have kids then the cost of living can rocket. Latest figures reveal it costs £229,251 to raise a child to the age of 18 in the UK.
That's an eye-watering amount.
It's no wonder so many families are feeling the pinch. When it comes to the family budget every little helps and so we've put together some top tips to be frugal and save money.
Small changes can make a big difference over time. So read on and discover ways that you can make a real difference to your family finances.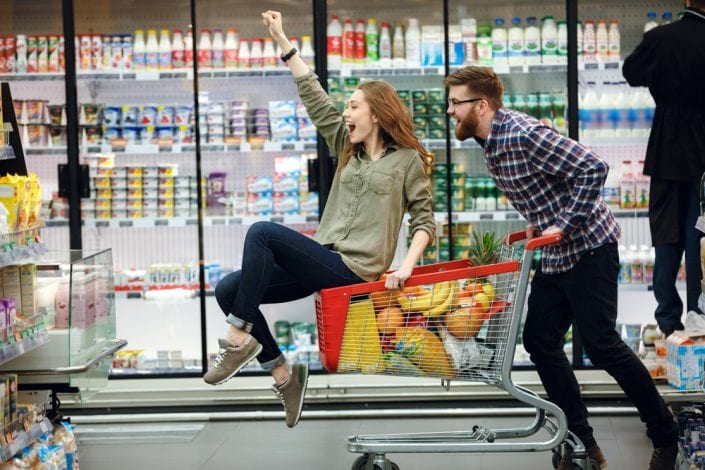 Save on food
1
1
Meal planning
This is what that could make the most difference to your monthly spend. It's requires a bit of forward planning but if you can decide on the meals for the week ahead, you can save a fortune.
Once you have a weekly meal plan, you can make detailed lists of the ingredients you will need to make each meal. This means you're so much more focused when you shop. Make a plan, make a list and then stick to it when you shop.
Don't veer from your list and start browsing the clothing aisles and the household accessories aisles. Buy only what's on your list and you'll be in control of your spending.
Once you have all the items you need for the week's meals, it also means that you avoid popping into the more expensive corner shops during the week to buy last minute ingredients.
2
2
Buy in bulk
Save money by buying in bulk. This one works if you've got a big freezer and plenty of cupboard space. Look out for BOGOFs (buy one get one free) and special deals and buy in bulk when you can.
Only do this for things that won't go off and things you will always use, like toilet rolls, tins, tea bags…
3
3
Ban takeaway coffees
We all know how coffee is a vital mum fuel but save money by banning yourself from buying takeaways. Make a flask of coffee in the mornings and carry it with you.
A cup of Joe bought everyday racks up a bill of £519 a year on average. That's nearly £2000 over 5 years. If you love a proper takeaway coffee then maybe make it a Friday treat only.
4
4
Double up and freeze
When you cook then make double and freeze half the meal. By batch cooking you've always got quick and easy meals to pull out of the freezer.
You will save money by avoiding extra spending on takeaways or expensive emergency trips to the corner shop, when you've got nothing in the fridge for tea.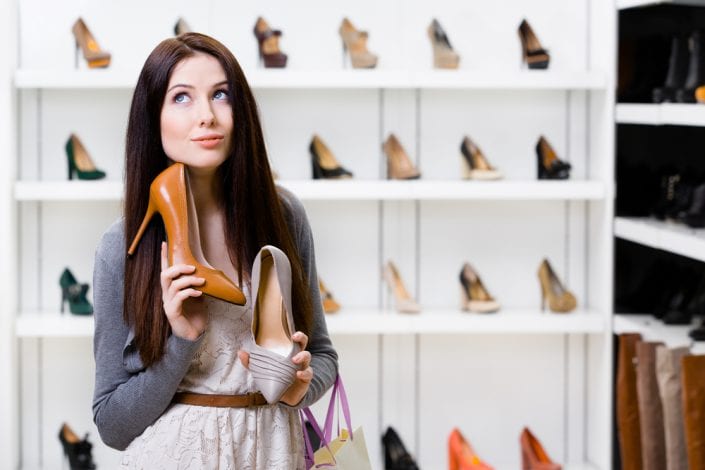 Smart shopping
1
1
Be a second hand queen
Kids grow out of clothes and toys so quickly that it makes sense to save money by buying second hand. Look out for nearly new sales, vintage fairs and scour charity shops for bargains.
Charity shops near your child's school often have a selection of pre-loved school jumpers and blazers with the school badge on, which cost an eye-watering amount new.
2
2
Buy the next size up in sales
When the sales are on buy clothes in the next size up for your child to grow into. In summer there are often really great deals on school uniforms.
When you spot them buy one size for now and then the next size up.
3
3
Borrow books, don't buy
Make a trip to your local library a weekly event to borrow books. You can even borrow toys at toy libraries and libraries often have really great sales of used books that go for a song.
4
4
The two day rule for shopping
Apart from food and essentials, set yourself a two day rule whenever you want to buy a new item. If you pick up something in a shop or pop something in your online basket then don't buy it there and then.
Step back and give yourself two days to think about your purchase. If, after that time, you really need it or want it then you can buy it.
Often the time away will have changed your mind about how much you need to spend the extra money.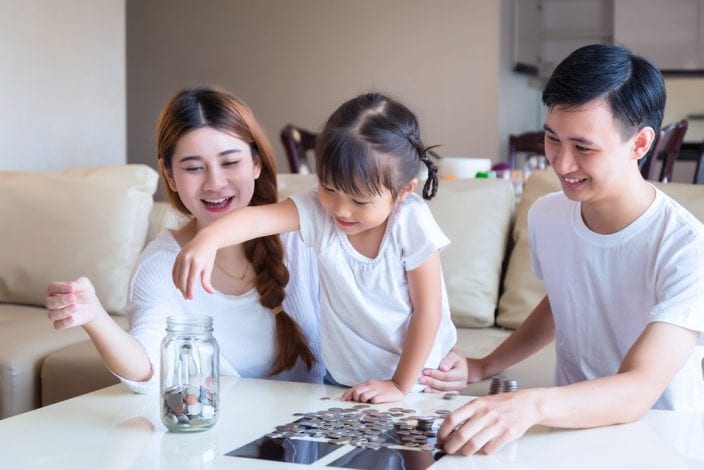 Put some money aside for a rainy day
1
1
Start a money jar
Remember when your Grandma told you 'Look after the pennies and the pounds will take care of yourself'. She was right.
Keep a large jar where you throw in any change you have each day. From pennies to pounds, chuck them all in.
When your jar is full take it to a CoinStar machine and you'll be amazed how much you've amassed.
2
2
Create a 'forbidden currency' rule
You could make it a rule that any £5 notes you get in your change are forbidden currency. They cannot be spent and have to go in a special box or purse for saving.
In a short amount of time you may find you have saved a large amount of money.
If you can't afford the £5 rule then make £2 you 'forbidden currency'.
3
3
Pay with real money not contactless
Contactless cards are really convenient but it's just a little too easy to lose track of your spending when all it takes is a quick tap to pay.
You could go old school and use real money instead of cards.
Handing over the real deal makes you more mindful of how much you are spending and also gives you change to pop in your money jar too!
4
4
Set a weekly envelope system
An easy way to budget (and stick to it) is to take out cash each Sunday and pop a certain amount in envelopes to spend on different things.
You might have one envelope for food which you can use for the weekly shop, another for weekly expenses such as clubs and classes, another for treats.
Having a set amount of money there every week means you're less likely to overspend on your weekly expenses.
5
5
The 365 day saving challenge
There are two versions of the 365 day saving challenge, both of which can help you save a sizeable amount of money over a year.
The pound version
In this challenge you save each day, increasing the amount as the week goes on. The ideas is you save £1 on the first day, £2 the second, £3 the next and so on. By the end of the week you've put aside £28. Start again the next week and by the end of the month you will have saved £120 and over a year you will have squirrelled away £1458.
The penny version
If this savings challenge is just not realistic for you then you could make it a penny savings challenge. For this one you have to save 1p the first day, 2p the next and so on. Over a year you will save £667.95, which is still a great achievement.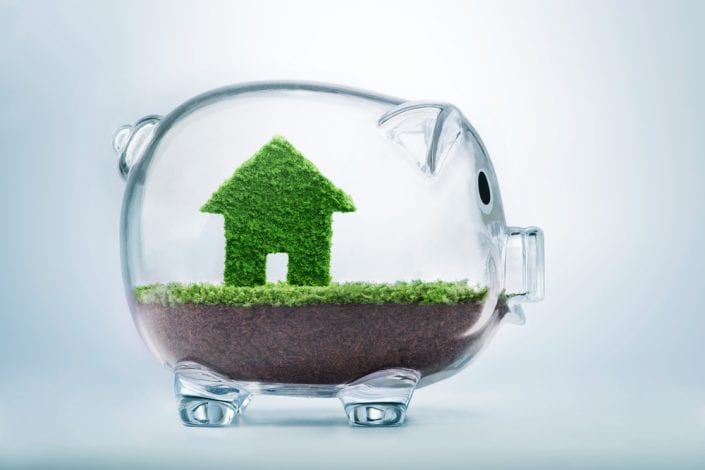 Saving money in the home
1
1
Turn your thermostat down
Save money by turning your thermostat down.
Switching the dial down down by 1 degree could cut your heating bills by up to 10 per cent and save you around £85 a year. And at 1 degree you won't even notice.
2
2
Make your own household cleaning products
You can save money by making your own cleaners from a few simple ingredients rather than forking out on shop bought ones.
They work just as well. To make an all-purpose cleaner pop 4 tablespoons of bicarbonate of soda in a spray bottle and fill with water.
Or add one part white vinegar with one part water and add in some grated lemon rind and a sprig of rosemary.
It cleans surfaces well, smells great and, best of all, will save you money.
3
3
Have a present overhaul
However much you try to save money, come December the looming cost of Christmas will make you want to weep.
Over the years we can get into the habit of buying presents for so many family members and as the extended family grows your present list can be as long as your arm.
Make a rule where you will all just buy presents for the kids. If that feels a little ruthless then set up a Secret Santa so each adult gets a small present too, but at the same time everyone only has to buy one gift for a grown-up.
4
4
Snip bottles to eke out the last drop
When you buy any toiletries in a plastic bottle or tube there is always a lot left in the bottom that you just can't get out.
To be really efficient, when you come to the end of your bottle snip it in half and you will find that there is enough product left at the bottom for a few more uses.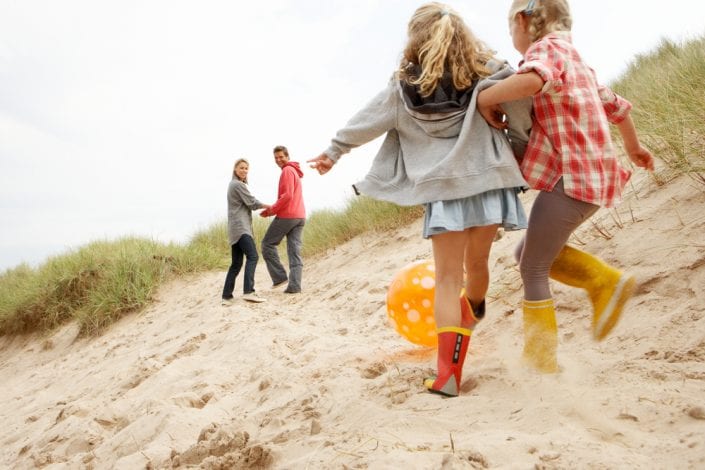 Out and about
1
1
Walk, walk, walk
Whenever you can walk. Don't jump in the car or on the bus unless you have to.
Often it's habit or laziness that makes us choose a warm car or bus over using our feet.
But walking is free, it's great exercise for everyone and you'll often find you have better chats as you stroll along together.
2
2
Set limits on extra-curricular activities
Family days out can cost a small fortune. Even a trip to the cinema can set you back a pretty penny and a trip to the zoo or a theme park comes in at an eye watering amount.
You can have so much fun on free family days out at the park, the beach, museum or on a walk.
Keep expensive days out for birthdays and holidays and as a special treat. Chances are your children will have just as much fun jumping in muddy puddles in the park, as they would at the zoo.