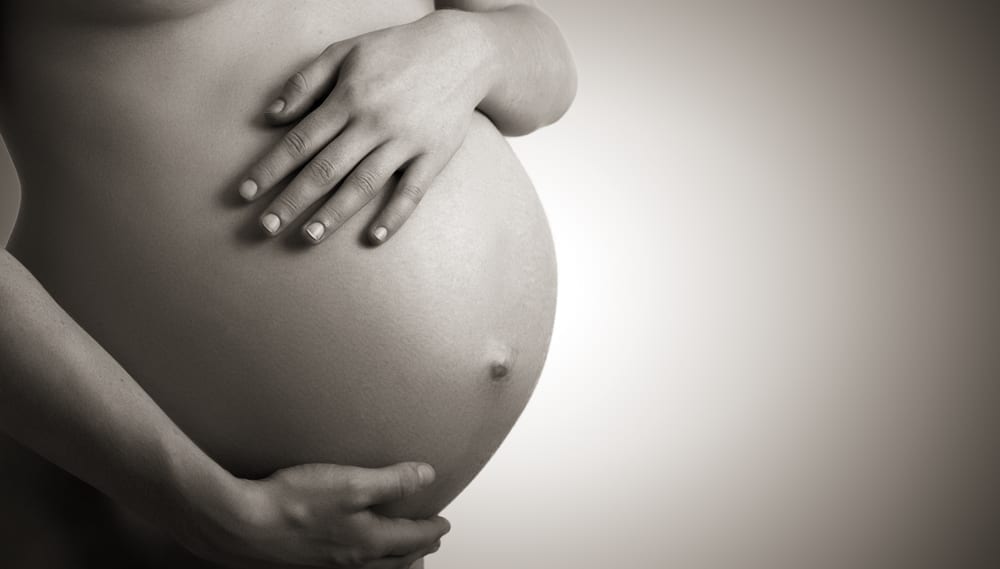 There are so many things to think about when it comes to giving birth. Whether you're into hypnobirthing and fancy a natural birth plan, or if are more of a bring-on-the-drugs kind of mama, here are some birthing options for you.
Birth is a unique experience. What matters is what matters the most to you. Decide on this and it can help you plan towards the birth experience you want.
Deciding where to give birth
One of the biggest decisions is where you want to give birth.
Find out what options are available near you and visit them to get a feel for the place. See where you would be most comfortable during labour.
Midwife led unit
Advantages
Midwife led units or birthing centres are run entirely by midwives. One of the advantages is that you are usually looked after by a midwife that you got to know during your pregnancy.
It's common to also stay in the same room throughout your labour. Sometimes there are sofas and bean bags. The lighting and decor is designed to create a calm and tranquil atmosphere. So it feels more like a hotel than a hospital.
Being in a homely environment should allow you to focus on your body and your baby. If you are more relaxed during labour, this could help you have a better experience giving birth. So these calming surroundings can make a difference.
Pain relief is offered by gas and air and, sometimes with pethidine. Many units also have water pools that you can use.
Disadvantages
Midwife led units are not set up to offer epidurals, C-sections or any medical interventions.
If your labour is not progressing well, or if there is a medical emergency then you would have to be transferred to a hospital. So it's worth keeping this in mind when making a decision.
Hospital
This is the most common choice for women giving birth and the safest place to be in terms of medical care.
In a hospital you know that if anything went wrong you're in the right place for medical intervention and swift action.
You will be looked after by a midwife during labour. Obstetricians are on hand if you need any extra help or care. This knowledge can make you feel safer and more comfortable during labour.
As well as having access to gas and air and pethidine, you can also choose to have an epidural to help you cope with labour pains.
Some hospitals offer water pools and rooms for active birthing, with lowered beds, sofas and dim lighting. Ask what's available at your local hospital. It's worth remembering that these rooms are not always available if the maternity ward is very busy.
When going to hospital to give birth, you can take some home comforts with you. These can help make your hospital room feel more homely and you feel more relaxed.
Some ideas of items to bring are your own pillow, photos for your table and a playlist of your favourite music. You can find a full hospital packing list here.
Take a tour
You should be offered a tour of your local maternity ward and delivery rooms as part of your antenatal care. It's worth going along for a visit, wherever you plan to give birth. That way if you end up in hospital for any reason, you're more familiar with the setting and know what to expect.

Home birth
You may choose to have your baby at home.
Advantages
Remaining in the comfort of your own home can help you feel relaxed, which is beneficial to a positive birth.
Research shows that when women are at home they feel freer to move around in labour. They are more likely to be calm and less likely to need medical intervention. There is also a reduced risk of infection for both mum and baby compared to being in hospital.
National Institutes of Clinical Excellence (NICE) guidelines in 2014, advise that home births are a safe option for women with straightforward pregnancies who have already had one baby.
If you want to give birth at home you can talk to your midwife and she/he will explain how to organise this and be able to talk through what to expect.
Disadvantages
For women with low risk pregnancies expecting their first child, NICE advise that with home births there is a 'small increase in risk to the baby'. The NCT website reviewed the advice and explains:
There may be around four extra adverse outcomes in every 1000 planned home births compared with ones planned in obstetric units.
Every mum-to-be must also be aware that if there are any complications during labour that you will be transferred to a hospital. The Birthplace Study revealed that:
Nearly half of all first-time mums planning a home birth end up giving birth on the labour ward, while around one in ten women who have given birth before are transferred.
Being moved to a hospital in the middle of labour, aside from being inconvenient, can also pose risks to you and to baby.
This is because some medical treatments or procedures will be delayed until you reach the hospital. In certain circumstances this delay can increase the risks to you both. So it's something that should be considered when deciding on where you want to give birth.
Making a birth plan, pain relief and birth experience
There are many things to consider when deciding what pain relief you will choose during labour. As well as what might help you through the pain of the contractions.
What can I do at home in early Labour?
Antenatal classes are a great opportunity to talk through and explore all the options for pain relief during labour.
TENS machine
Many mums say that a TENS machine helps with the pain of early contractions. You can buy one of these devices to help. Otherwise many hospitals and local birthing groups hire them out too.
A TENS is a small, battery operated device that uses a mild electrical current to give pain relief. You stick small pads to your skin, usually on the lower back.
When you turn a dial you will feel small electrical currents as a tingling sensation. These can reduce the pain signals going to the brain and can also stimulate endorphins, which are your body's natural pain killers.
Birthing ball
Another labour aid that many mums love is a birthing ball. This is like a large yoga ball. You can sit on it and bounce gently to ease pressure.
Birthing balls help you to find a seated position that you feel comfortable in. As well as sitting on your ball, you can also lean on it with your arms from a kneeling position on the floor.
You can find more tools for early labour and tips on how to get more comfortable with our Ultimate hospital bag checklist, which has a checklist of items for mum, dad, baby and labour, including a free printable download.
Water birth
If you are a fan of warm baths then the idea of a water birth may appeal to you. You can hire birthing pools if you're planning a home birth.
Many hospital and birthing centres also have some available for mums to be to use when giving birth. The warm water of the pool helps relax both your body and mind.
Just as a hot bath soothes aching muscles, the warm water can help ease the pain of contractions. The buoyant effect of the water can make it easier to move around in labour too. It helps you to find a position that feels the most comfortable for you.
There are some instances where you cannot use a birthing pool including:
If your baby is premature (if you go into labour before 37 weeks)
If you have diabetes
If you have epilepsy
If you have high blood pressure
In these situations it's generally not allowed.
It's also not advised if you have a history of complications during pregnancy or in previous labours. These include heavy bleeding during pregnancy and after birth.
If you are overweight or have mobility issues, then this is another reason that a water birth may not be recommended. This is because it may be hard for you to get out of the pool quickly if needs be.
If the idea of a water birth appeals to you, talk to your midwife about whether it would be right for you and what options are available.
What is hypnobirthing?
Many mums swear by the power of hypnobirthing to help them get through labour and giving birth.
Hypnobirthing techniques are taught in classes, which usually take place over 5-8 sessions. They teach women ways to stay calm and in control during labour.
You will be taught to think about labour and birth with different, more empowering language. For example you can call contractions birth breathing.
The classes teach you about different positions for labour, relaxation techniques to use and breathing exercises to help you cope.
Your birthing partner will play a key role, supporting you and reminding you of all the techniques you have learnt as you go through labour.
Hypnobirthing isn't pain relief per se, but the techniques you learn can help you perceive pain as less intense. It can help you feel more in control when giving birth and prevent you from getting scared or anxious.
Bring on the drugs
Warm water and relaxation techniques might not feel like they will be enough for you.
You may already know that you don't cope well with pain. And you'd prefer to know that the option of more help is available should you need it.
Depending on where you give birth you could be offered a sliding scale of pain relief ranging from gas and air, pethidine and an epidural.
An epidural will numb you from contraction pain completely. A local anaesthetic is injected into your back and you become numb from the waist down. It's the most effective pain relief during labour and very popular with mums giving birth naturally. It's also used during C-sections. It enables you to stay awake during the procedure and experience the arrival of your baby.
If you're feeling apprehensive, know that there's no shame at all in wanting stronger pain relief during labour. If you have a headache you don't beat yourself up for taking a paracetamol so don't feel any guilt for wanting some drugs to take away the labour pains. Find the best way of giving birth for you.
Medical interventions
Cesarian section
Some mums to be will have a planned Cesarean section. These can be agreed in advance for all sorts of reasons.
Some include:
baby being in breech position
a low lying placenta
carrying twins or triplets
if you have a medical condition such as diabetes
if you suffer from pre-eclampsia where it can be dangerous to delay giving birth.
if you have suffered a previous traumatic birth experience
if you are terrified of childbirth
In any of these cases and more, you can ask for a C-Section. Your midwife will talk to you about your options and whether this is the right choice for you.
Emergency C-Section
You may plan for a natural birth but sometimes labour doesn't go smoothly. This can mean that you need an emergency C-Section.
It can feel really scary to suddenly find that urgent medical intervention is needed. Some mums may also feel disappointed when this happens.
Remember that the only important thing is for your baby to be delivered healthy and for you to be safe as well. Whichever way the birth goes.
Assisted birth
There may be complications during labour that mean your baby has to be delivered quickly. Sometimes this will mean that you have an assisted delivery with the use of forceps or a ventouse. Both of these are ways that an obstetrician will help deliver your baby as you push.
Forceps are a bit like big salad servers. They are metal implements which gently fit over your baby's head and help pull him out.
Ventouse caps use suction to help your baby move through the birth canal.
Be prepared
Every delivery is different and some women and babies will need more help than others. Talk with your midwife about the different types of medical interventions beforehand. That way you will know what to expect in an emergency. This can help you feel less panicked if they are needed.
The best laid plans…
It's good to make a birth plan so that you can think about your options for labour and feel prepared for what's to come. Remember though that it's just a guide.
It's not a schedule to stick to or a test you have to pass. Birth is unpredictable and you never know how any one labour will go. A number of things might happen that mean you have to abandon your birth plan and go with a different option.
Many mums feel a huge sense of disappointment if their birth doesn't go to plan. They feel as if they have somehow failed the first test of motherhood.
You might have a natural home birth plan all ready. But you end up having an assisted birth in hospital or an emergency C-section. Such a big change can be hard to come to terms with.
You can feel a real sense of loss for the birth you had planned. But letting go of the guilt is the first step to healing.
Recognise that you have done all you can to plan your ideal birth experience but that, if things change, it's OK. The most important thing of all is that your baby is delivered safely and that you are looked after and safe too.
You have done a great job already, nurturing and carrying your baby. You are about to do the incredible task of bringing baby into this world. And you'll take on the even bigger job of being an amazing mama to your baby. However the birth happens.
Are you expecting baby soon?
Get in touch and ask our community any questions in the Bump Club Pregnancy Chat Room.
Share advice and experiences in this pregnancy chat forum exclusively for expecting mamas.