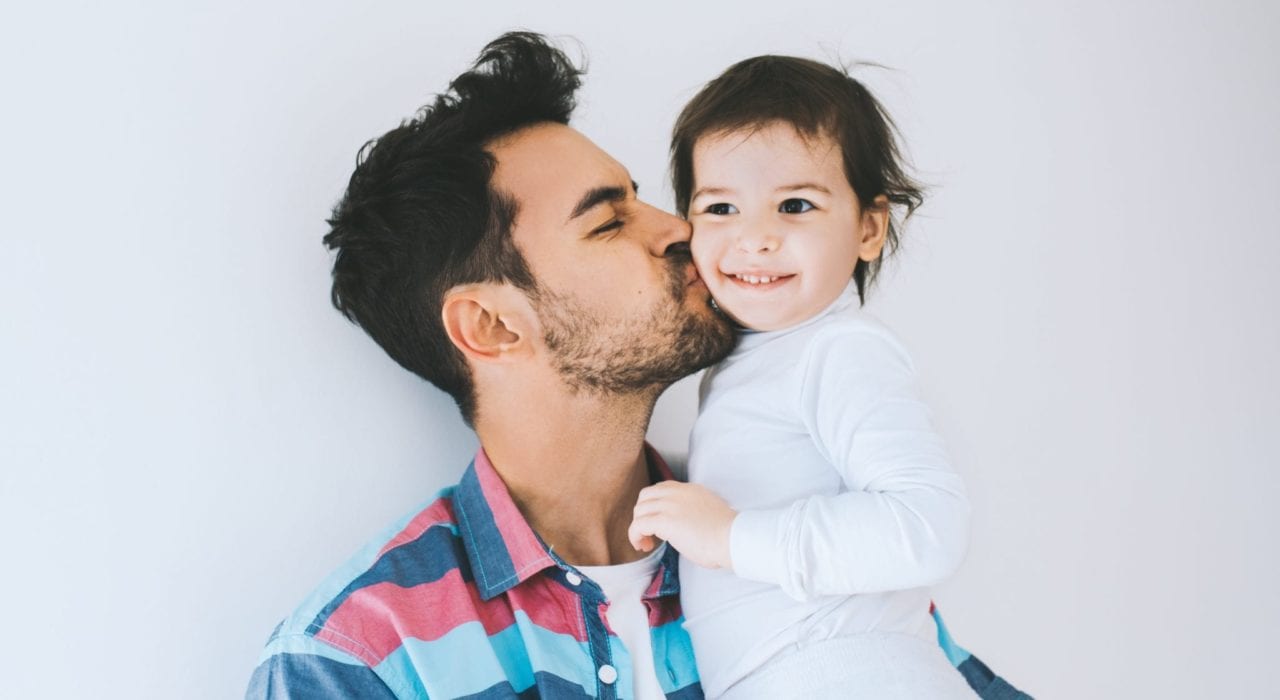 Looking for a great toddler day out that won't break the bank? We've put together ideas for awesome days out that the whole family will enjoy.
From animal adventures to tot friendly thrills. There's something here to spark the imagination of toddlers everywhere.
1
1
Cuddle a furry friend
While big zoos are always exciting places to visit, they're often very expensive and also very large.
As an alternative, why not plan a family day out to a smaller petting zoo?
They're often a perfect size for little legs to walk round. The highlight of any visit is the chance to cuddle the smaller animals or help with feeding times. Here are some of the best in the UK.
2
2
Curtains up
Toddlers are not known for being able to sit still for very long. So you might think taking them to the theatre is asking for trouble.
Not when it's a show created with little ones in mind. There are plenty of opportunities to shout out and join in.
They're designed for little ones so they are often short too – so your little one won't get bored or wriggly.
Check your local theatre listings to see what's on next for under 5's.
3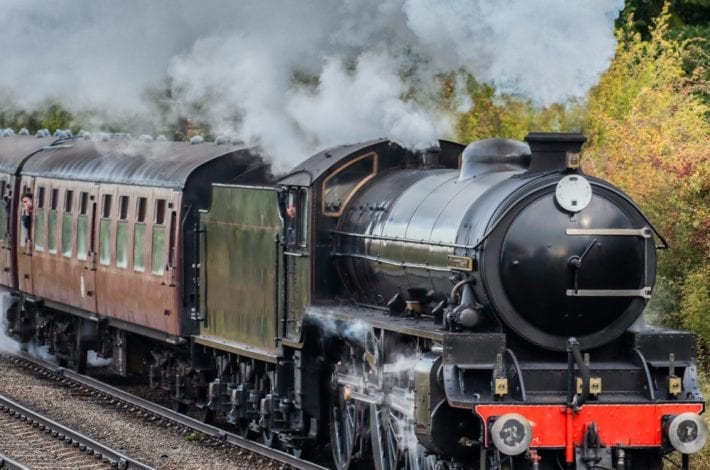 3
Hop on board a steam train
All aboard. Step back in time and enjoy a ride on a steam train. Watch your toddler's face light up as they hear the  train toot as it leaves the station.
And watch the steam billowing from the funnel. Steam trains often travel through some of the most beautiful parts of the UK.
There are over 150 heritage railway lines across Britain, so you won't have to travel far to find one near you. Most run services from spring to early autumn, with limited 'specials' in winter months. Find out more about them here.
4
4
Pack up a picnic
Pack up a picnic and make it the centre of a fun family day out in the park. Your little ones will  love eating al fresco.
They'll enjoy all the exciting picnic finger foods with none of the rules of indoor mealtimes.
Take toys and games so they can have fun playing before and afterwards.
You can choose different places to enjoy your picnic. Each one will have something different for toddlers to explore – a stream to play poohsticks in, trees to run around, paths to hop along…
5
5
Parklife to the max
Country parks and estates are wonderful places to visit on a family day out.
Many visitors will love viewing the grand country house. Toddlers will find the grounds more exciting.
They can explore the woodland trails, adventure play parks and enjoy having so much space to play and run around in.
Many country parks have nature trails you can follow and activities the kids can join in with. To make a day of it take a picnic or stop for lunch in the cafe.
6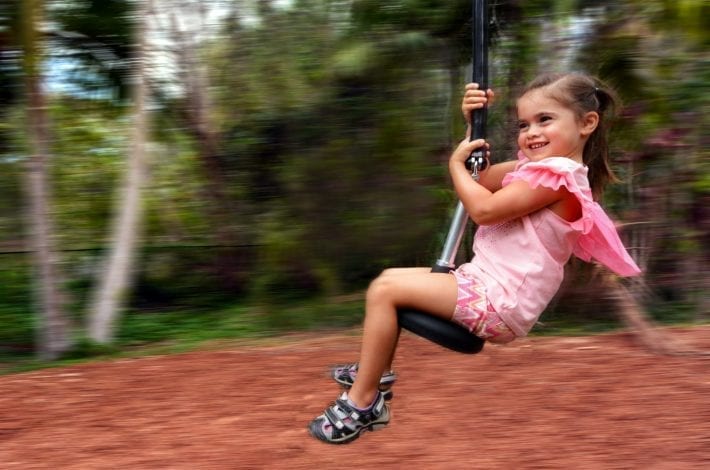 6
Adventure playground excitement
Clamber aboard the pirate ship or make your way to the top of the rocket. There are so many adventure play parks dotted around the UK.
Often there's a theme and a central play area, which appeals to little ones. There are so many ways for them to have fun and let off steam.
Most often they are set in large grassy areas, with plenty of space to have a picnic or a cafe to refuel with a hot chocolate.
7
7
Hands-on learning fun in the museum
Big or small, museums have so much for toddlers to see and do.
They'll love all the hands-on exhibits with buttons to press, flaps to lift up and objects to feel.
There are often storytelling sessions and craft activities too.
8
8
Roam the ruins
Ruined castles are a magical playground for little ones. There's so much to discover round every corner.
They will love climbing up spiral staircases. They'll have fun peeking through arrow holes. They'll giggle at the old castle loos.
At most castles there are also wonderful gift shops to buy  a little souvenir of your day.
9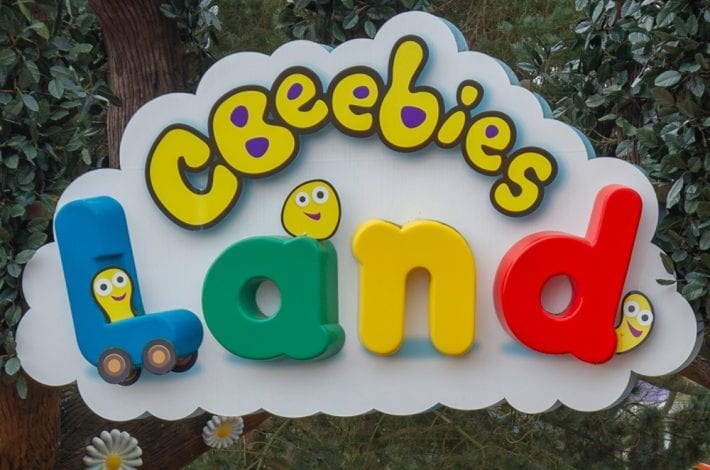 9
Theme park thrills
Take a toddler to a theme park? That's madness – isn't it?
Not when it's a theme park especially designed for tinies. There are loads across the UK that are great for little ones. It can be an exciting and memorable family day out.
Here are a few theme parks toddlers will love:
CBeebies Land at Alton Towers, Staffordshire
Peppa Pig World, at Paultons Park Hampshire – home of all things Peppa Pig
LegoLand, Windsor – where there are plenty for little ones to do
Chessington World of Adventures – with a zoo, SeaLife Centre, Bubble Works for little ones and Madagascar Live
Drayton Manor's Thomas Land – with all things Thomas the Tank Engine
Heart Kids Zone at Pleasurewood Hills, Suffolk
Lightwater Valley, Yorkshire – with tractor rides and teacup rides for toddlers as well as swan pedalos
Landmark Forest Adventure Park, Inverness-shire – with a focus on nature and plenty for little ones to do
Sundown Adventure Land – Nottinghamshire – a park designed for Under 10's so there's plenty to do for toddlers
Diggerland – in Devon, Durham, Kent, Yorkshire – with plenty of digger fun for tiny tots
Crealy Great Adventure Park, Devon – with a Wild West Fort and animal petting for little ones
10
10
All the fun of the fayre
Local fayres make a great day out for toddlers. With toy and craft stalls, fun activities and games to play, they're a fun-packed experience.
Often they take place in summer or in the run up to Christmas. But you can also find local markets and fayres throughout the year.
11
11
Go potty about pottery
If you're looking for a quieter day out then a trip to your local pottery painting studio might be just the thing.
Toddlers can splodge, daub and decorate their very own piece of pottery, with friendly staff on hand to make them feel welcome and help them out.
You can often buy little snacks and drinks to enjoy while you get creative, or take your own.
12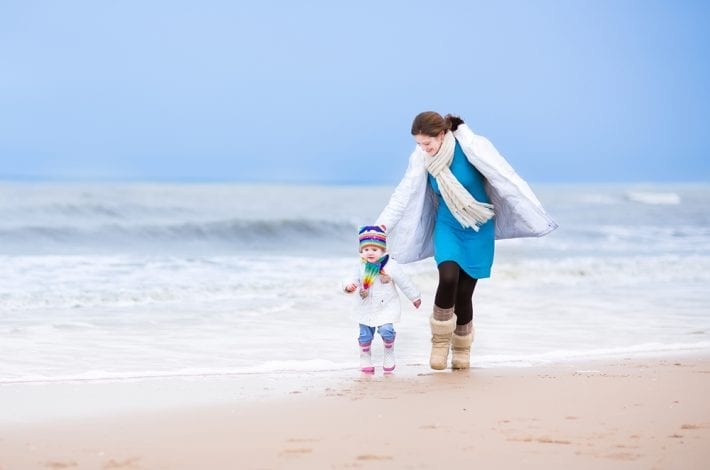 12
Oh I do like to be beside the seaside
There's nothing quite like a trip to the seaside. They are magical places for toddlers.
They love having so much open space to run about, sand to dig, waves to jump and rock pools to explore.
There is sometimes an ice cream van there too for a seaside treat. Or a fish and chip shop nearby.
It's an obvious choice in the summertime. But a great pick too in spring, autumn and even winter.
Out of season beaches are quieter and you can sometimes even get the whole stretch to yourselves.
13
13
Down on the farm
City farms are a toddler's delight. And fun for the rest of the family too. Many are the perfect size to wander around so little legs won't get tired.
They can say 'Hello' to favourite animals, like Daisy the cow and Gertrude the pig. And take part in loads of activities. Like helping to feed the lambs or getting crafty with some farmyard themed makes.  
14
14
Make a splash
Grab the armbands, pack some snacks and head to your local swimming pool with the kids.
It's a great way to play together and have fun. And it burns off so much of that toddler energy too.
Many pools have toddler areas with bubble  jets, toys to squirt, little slides and extra warm water.
Cafés at swimming pools often serve great value kid friendly meals to refuel after your swim.
15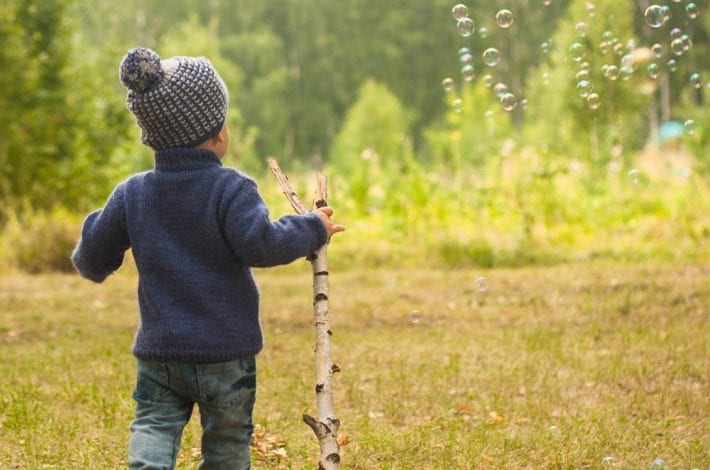 15
If you go down to the woods today…
…you're sure of an awesome day out.
They are magical places for little ones to explore. With paths to follow, nature to see and so much to see and explore.
Your toddlers can gather leaves. They can jump in puddles, build dens, hide behind trees and rush about to their heart's content.
You don't need to spend a fortune to have a great day out with toddlers. All these ideas will spark their natural enthusiasm and excitement.
And the rest of the family will enjoy them too. So don't put it off any longer. Plan your next awesome day out with your toddler now.