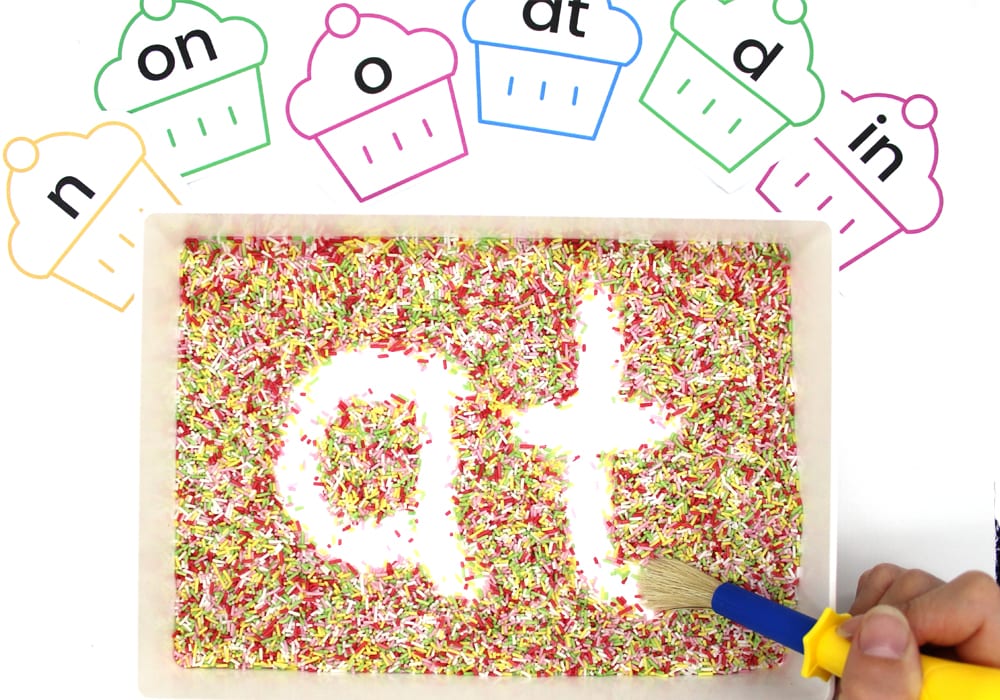 Playtime Learning
Rainbow Sprinkle Letters – Writing Tray
Fill letter trays with colourful sprinkles for the most fun letter formation activity ever.
Give your child a chunky paintbrush and ask them to 'write out' letters or short words to make sprinkle letters.
Summary
Time: 10 minutes
Ages: Little kids
Difficulty to set up: Easy peasy
Skills: Letter formation
1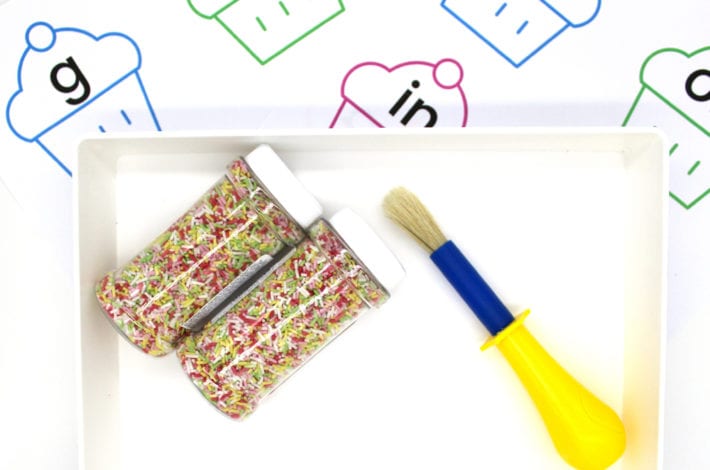 1
You will need:
Wooden tray (an oven dish or a shoe box lid works too)
Rainbow sprinkles
Paint brush
White card to write letters and short words on
OR get our Free Cupcake Phonics Cards emailed to you and print these off to start:
3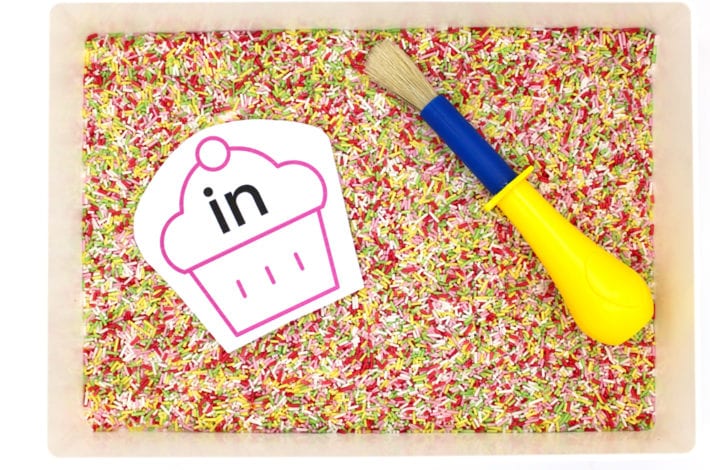 3
Step 1: Pour out the sprinkles
Pour out your rainbow sprinkles into your tray. Shake it gently so that they settle evenly.
Either get your phonics cards ready or print off the cupcakes printables emailed to you (see above).
4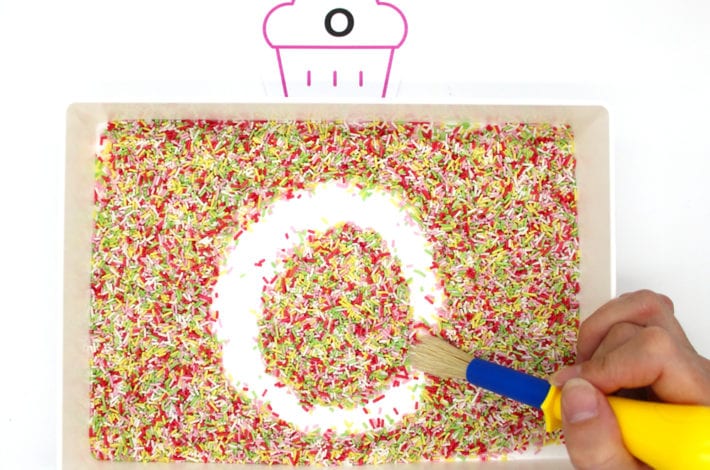 4
Step 2: Explore the letter shapes
Start with the cupcakes or phonics cards that show single letters. Place the card near the tray.
What sound does this letter make?
Maybe your child could trace the letter with their finger.  Show them where to start and how to go round the letter shape.
Once they can correctly trace around the letter on the cupcake they can write it in sprinkles!
With a paintbrush, ask them to make the same letter shape in the sprinkle tray.
5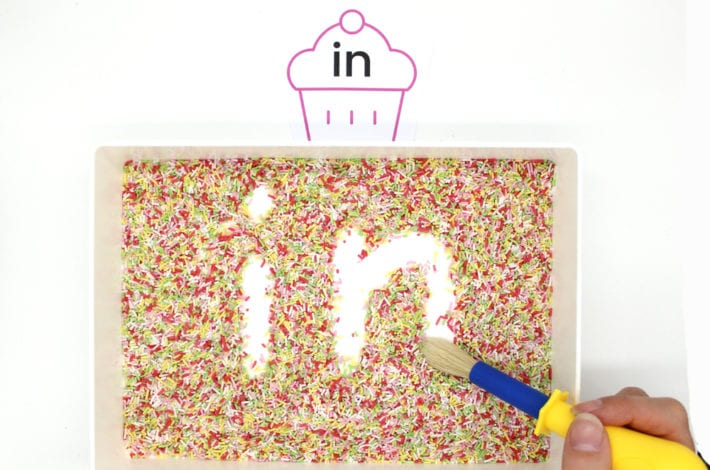 5
Step 3: Write 2 sprinkle letters together
Once your child has practised forming individual letter shapes they can add more to their tray.
Can they write out short words?
Here we've written the word 'in'.
6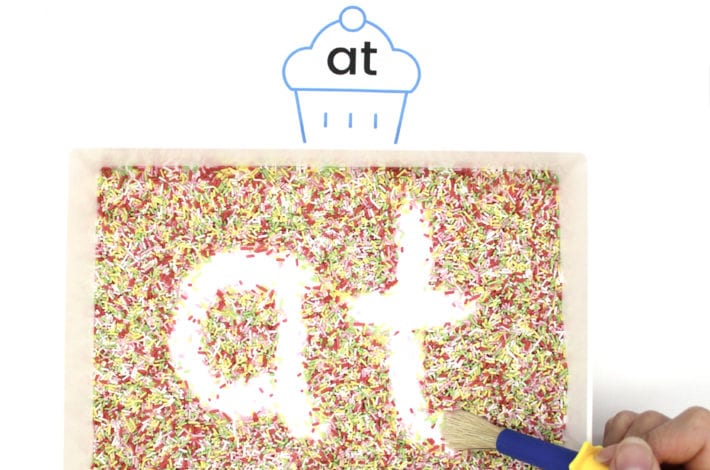 6
Step 4: Write short words and blend the letter sounds together
If your child is comfortable with writing out short words, you could try some letter blending.
Blending is when you combine 2 letter sounds together to make a word. It can take a lot of practise and repetition before 'blending' clicks for young children. But when it does, they'll be reading!
Here the letter 'a' has the sound 'ah-ah-ah' and the letter 't' as the sound 't-t-t' – so blended together the word is:
'ah' + 't' – 'at'.
We hope you had a lot of fun with these rainbow sprinkle letters.
Practising letter shapes in this way is a great hands-on way to prepare for writing.
When your child does go to write, they'll find the letter formation much easier to do. The letter shapes will already be familiar to them.