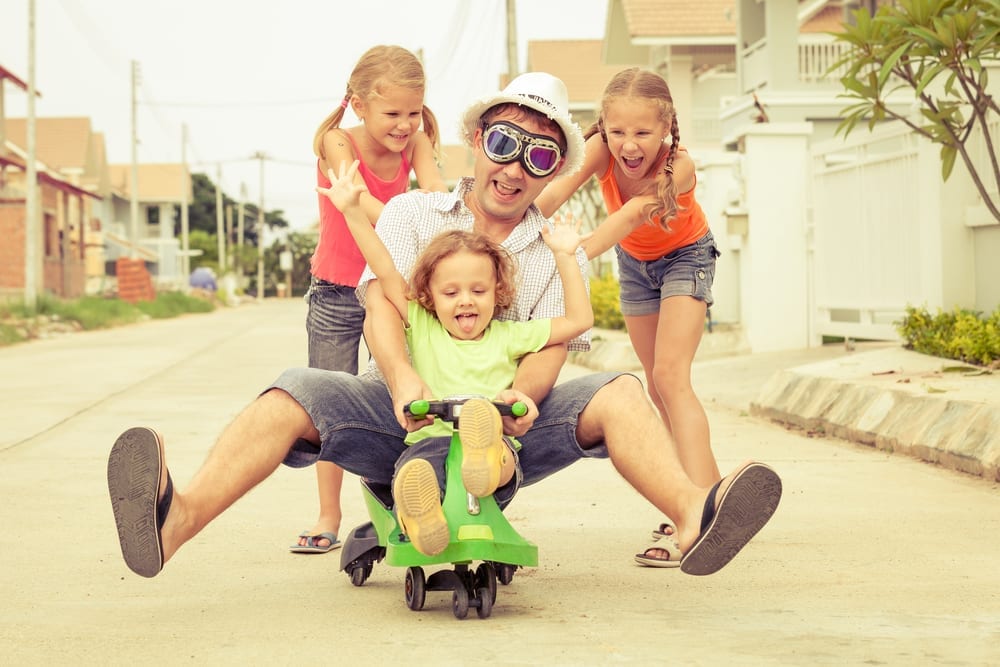 We all look forward to the school holidays. It's time away from the day-to-day routines of busy nursery and school lives. And time to spend together as a family.
But often you're barely a day into the holiday period when you hear the dreaded cry: 'Mummy/Daddy, I'm bored'. To help, we've put together some fun and low cost things to do during school holidays. They'll keep the kids entertained and give you great family days out, without breaking the bank.
1
1
Start the Nature Detective challenge
The Woodland Trust has a huge range of outdoor (and indoor) activities and challenges. From Magical fairy doors to Messy mud pies, they're packed full of outdoor fun.
They also have crafts that you can make with objects you collect on your walk. As well as worksheets you can fill out to identify trees, seeds and flowers. Or checklists of things to spot as you wander through the woods.
With so many games and challenges to choose from, you can plan out a week of outdoor fun in the woods. And they're all free.
2
2
Hop on board the train
Taking the train for a day out somewhere new is an adventure in itself. It doesn't need to cost the earth, either, especially if you buy a Family and Friends Railcard.
It costs £30* a year and then you get ⅓ off adult tickets (for up to 4 adults) and 60% off kid's tickets. Under 5's travel free.
So your initial outlay can add up to some pretty big savings, especially if you take one or two train trips over the year.
*prices and offers may vary
3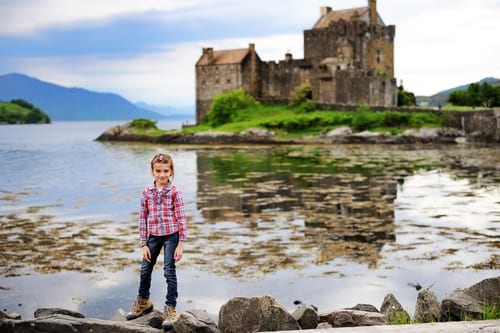 3
Explore a castle
Spend a day in the holidays exploring the rooms of a ruined castle. Climb spiral staircases to the top of a high tower. See magnificent views or take a seat on a medieval loo. 
You could take out a family membership from a National Trust nearest to you. This could be the National Trust, English Heritage, Historic Scotland or the National Trust for Scotland. This provides you with free entry to all their historic properties for you PLUS up to six children (when accompanied by an adult).*
Family membership starts from as little as £4* a month, and so you can easily get your money's worth with just a few visits.
Even better, if you have friends or family with a membership then your kids can go free with their pass. You then only have to pay a little more for your own entry.
In the school holidays many castles and country parks have free activities and events for children to enjoy. This makes visiting them one great family day out.
Here are the links to websites of Trusts in the UK. Check for family passes:
English Heritage
Historic Scotland
National Trust
National Trust for Scotland
*prices and offers may vary
4
4
Pay once, visit free for 1 year 
Ever more attractions and museums run a great value deal. You pay once and then get free family visits for the rest of the year. It gives you great value for family days out. The website Ourbucketlistlives has listed a few of these around the UK. 
Check the websites (or ask at the ticket desk) at your local attractions to check if they run similar deals.
6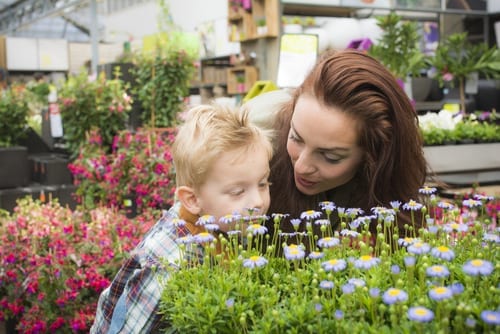 6
Go wild at the garden centre
A visit to your local garden centre might feel like something you're more likely to do when you draw your pension. But – especially with tiny kids – it can make a great (and free) family day out.
There are often paths to explore lined with plants and trees, and swinging seats to try out. Aquariums or small pets may be there too and they almost always have a great cafe for a pit stop.
You could buy some seeds to take home and plant (even if it's just some cress to grow in the kitchen.) It can help teach your kids about growing and nurturing their own flowers and plants.
7
7
Visit a furry friend (or two)
A visit to your local pet store might not be an obvious entry on your school holiday bucket list. But they're fab – especially for little kids.
They will love to see the small furry pets for sale. They can watch them snuggle up in their beds or rush about in their pens. Pet stores can have so many animals from hamsters to rabbits, chinchillas, guinea pigs and fish.
Pet stores often run animal handling sessions during school holidays. Some have other free activities for the kids to enjoy too.
Be prepared though, you may get a few pet requests from the kids! So make it clear in advance whether or not any furry friends will be coming home with you.
8
8
Borrow a doggy
Has your child always wanted a dog? But perhaps you're at a stage in your life when you just can't have one?
Join Borrow My Doggy to let your kids walk and bond with four legged doggy friends. They are dogs that need some love while their owners are out at work.
It's a great way to get the kids out and about in the school holidays and they'll adore making a new four legged friend too.
9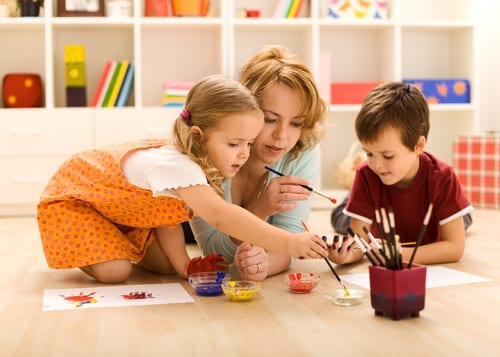 9
Get your craft on
Hobbycraft stores across the UK hold regular craft workshops. Some of them are free and others cost as little as £2-3 per person.*
Many run in the school holidays. Your child can make some fab seasonal crafts and take their finished project home with pride. Find Hobbycraft workshops here. 
If you don't have a Hobbycraft store near you then you probably have a 'paint your own pottery' centre nearby.
Here children can spend a happy afternoon decorating a piece of pottery, which will be fired. You can then pick it up later on. They can be busy in school holidays, so it's best to phone and book your place in advance.
We've also got tons of great craft ideas right here. So spend a happy few hours creating some with your kids at home. From the cutest little conker hedgehogs to making your own awesome exploding volcanoes…there's something here to keep every kid happily entertained.
*prices may vary
10
10
Explore that museum
Many parents take advantage of free entry to fab local museums throughout the year. There's so much to do and see – for free.
In the school holidays, museums often run free (or very cheap) family events and workshops. You can join in on one to get the most out of your visit.
From arts and crafts to storytelling and creative workshops and musical events. There's always something new to discover. 
The workshops can get busy so it's best to book in advance to nab your place. You can find your local Museums from this list here.
Check their websites to find out what school holiday events they are running.
11
11
Hit the charity shops
Hunt down some treasures and help a good cause – all for pennies. You might have thought of charity shops as musty places full of unwanted bric-a-brac but – to kids – they're treasure troves.
Give your kids some pocket money and trawl some local charity stores. They can find toys, clothes and little gems.
You'll be amazed by what you can get. And the toys you bring home buy you a happy afternoon with your kids playing with their new finds.
12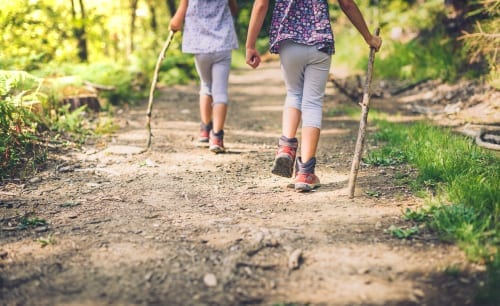 12
Go geocaching
Geocaching is a real outdoor treasure hunting game that uses an app. You navigate to a set of GPS coordinates and try to find the treasure at that location. 
It's the modern day treasure hunt that turns a normal family walk into an exciting adventure. 
Once you've hunted down hidden treasures, and found your booty, you can replace it. Leave your own prize in the location for someone else to discover.
There's so much excitement and adrenaline tracking down the hidden treasure.  Take a flask of hot chocolate and snacks to fuel you as you trek. Happy hunting.
You can register online for a free basic membership at the Geocache app here. And begin hunting for hidden treasures near you. 
13
13
Love your local library
In the school holidays libraries often run some free and fun family events that you won't want to miss.
From arts and crafts to storytelling- there's something for kids of all ages. It's a cosy way to spend an afternoon with the kids.
Search for your local library on the UK Government website here.
14
14
Throw a puppet show
Add some dramarama to your school holidays by tasking the kids to set up a puppet show.
They could make sock puppets or paint wooden spoons  to create their characters.
Either way they'll have great fun planning their show and putting it on for you, as their audience.
15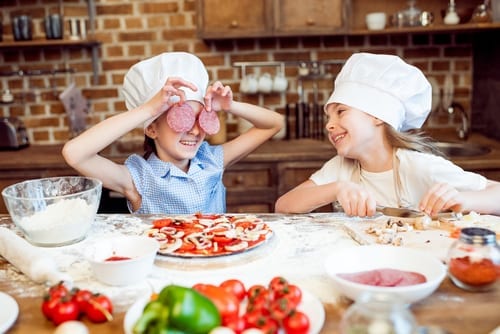 15
Have your own pizza making party
Get your mini chefs in the kitchen and teach them how to make their own pizzas.
Make it a bigger adventure by writing shopping lists to buy the ingredients. Come home and chop up all the toppings. Pop them in bowls alongside some grated cheese and lay them out.
Then spend the afternoon seeing who can make the yummiest pizza. You'd be surprised which toppings your kids choose. Some might even be vegetables!
And it means one less meal to cook for you in the holidays too.
If you're making your own pizza dough, you can find our recipe for a no-rise pizza dough within our Little pizza hearts recipe here.
16
16
Fly in the sky
Aerial workshops and classes for kids are taking off. They're a great fun way for your kids to spend an afternoon spinning upside down and in the air.
Check where there's a local centre near you.
Here are some useful links to get you started:
Young Flyers
Aerial clubs and classes
17
17
Camp and spend a night under the stars
In the warmer months, you could camp at a local (or nearby) site. Or you can just pitch your tent in your own garden to spend a night under the stars.
Cook up meals over the camping stove, melt marshmallows over the fire, sing songs or tell tales by torchlight. Then snuggle down under the canvas for a family night to remember.
18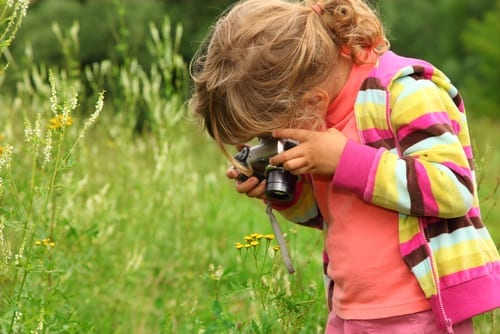 18
Set up a family photo challenge
At the beginning of the school holidays set everyone a photo challenge. Give them a list of certain items and everyone has to take the best or funniest photos of those items. 
Include things that you might easily see each day, such as a sunset or the coolest cloud shapes. Add some more challenging things too that could shape how you spend your days.
For example, you might add an interesting historical item. This might lead you to spend the day at a museum or castle.
At the end of the competition you could print out the photos and make holiday scrapbooks. Filling them and decorating them gives you a crafty afternoon for the holidays too!
Enjoy these great ideas for fun and low cost family activities for the school holidays!
Your weeks will fly by and may they be filled with family fun and precious memories. Happy holidays.