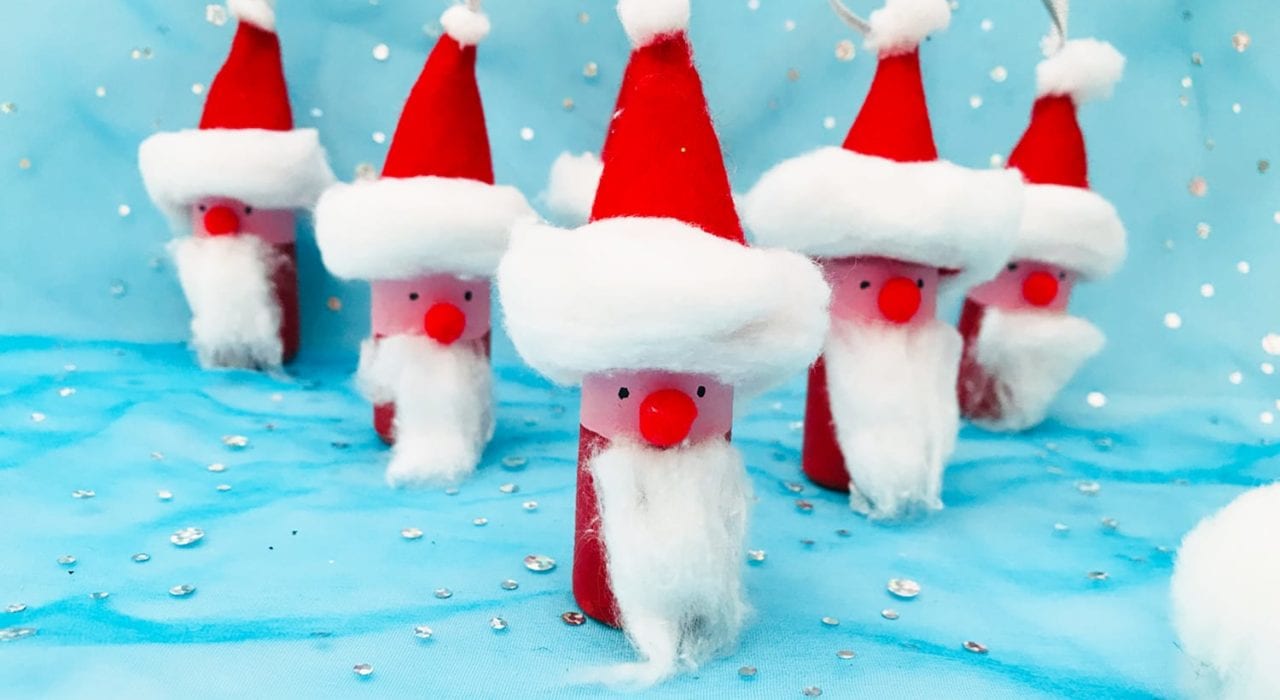 Not only is this Santa craft so much fun to make, but these little Santas make a great little tabletop bowling game for kids to enjoy. And, after you've finished playing, you can hang all your cork Santas on the Christmas tree as decorations.
1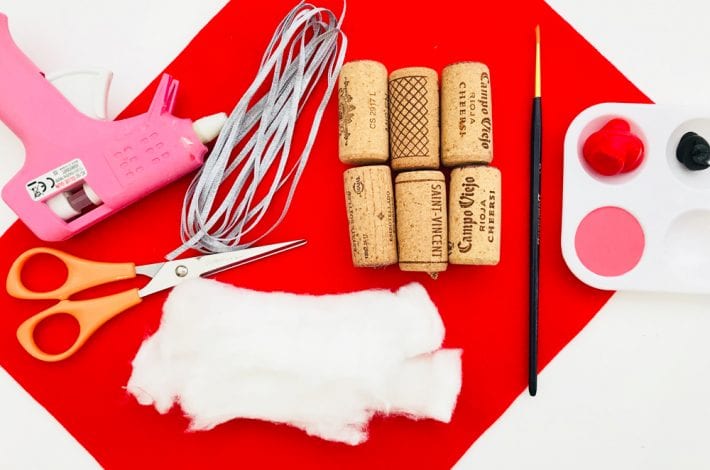 1
You will need:
Corks – 6 needed for the bowling game
Red felt
Cotton wool
Red and pink acrylic paints
Paintbrushes
Thin ribbon or string
Scissors
A glue gun (or strong glue)
A black and red Sharpie
Tiny red pom poms (optional)
2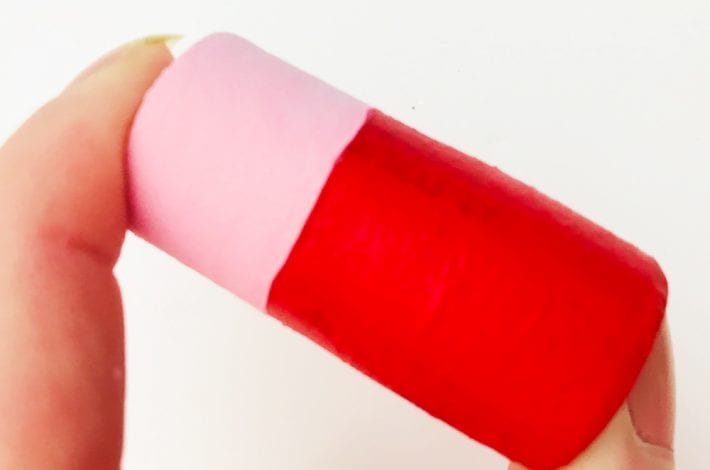 2
Step 1: Paint the corks
Paint two thirds of your cork red and the top third pink.
We used acrylic paints, which worked well.
You will probably need two coats of paint to cover the corks completely.
For the bowling game you will need to make six Santas, so start by painting six corks.
3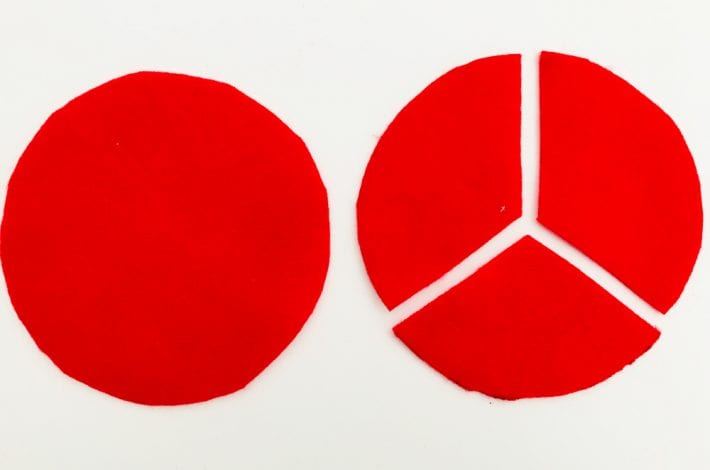 3
Step 2: Cut out the hats
On a piece of red felt draw round a mug or glass (about 6-8 cm in diameter).
Cut out two circles of felt.
Then cut the circles into thirds.
One third of each circle will be enough for one Santa hat.
4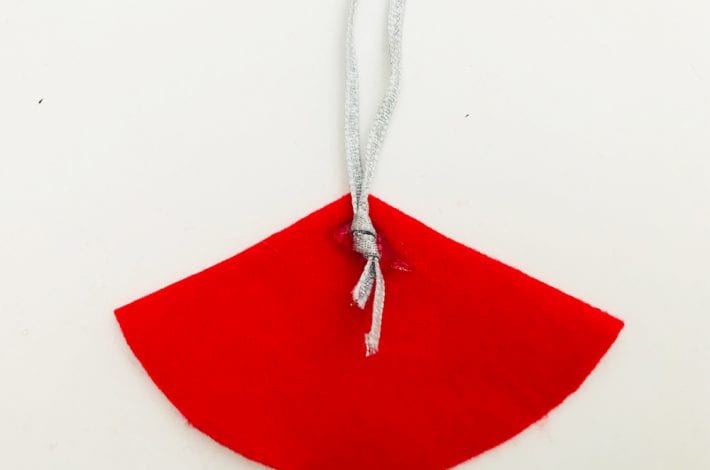 4
Step 3: Glue the hanger in place
Tie a length of silver ribbon or string to make a loop.
Then glue the ribbon to the pointy end of the hat, at the top.
5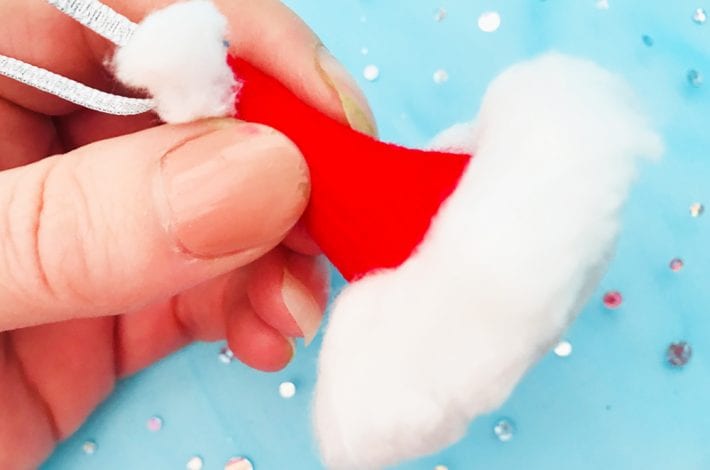 5
Step 4: Add the bobble and the fluffy trim
Glue a little ball of cotton wool to the top of your hat for the bobble.
Glue a length of cotton wool round the rim to make a fluffy trim.
6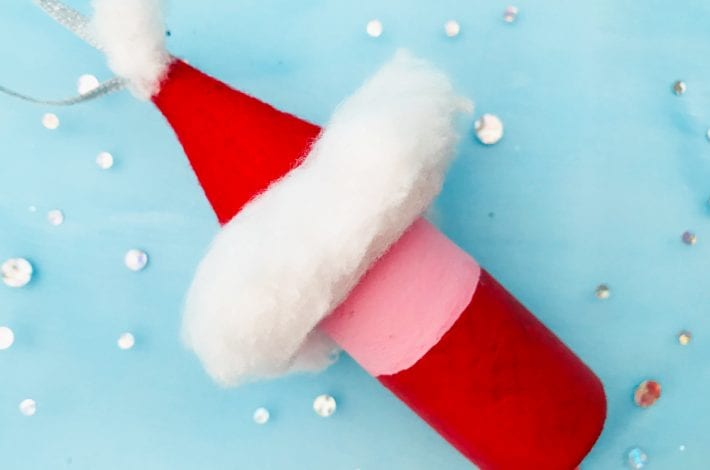 6
Step 5: Glue on the hats
Place glue all around the top rim of your cork and then carefully stick the felt shape round the cork.
Glue the edges of the felt to make a cone.
Your little Santa hat should now be securely stuck in place.
Latest Chats
Mas & Pas Community Chat Groups
7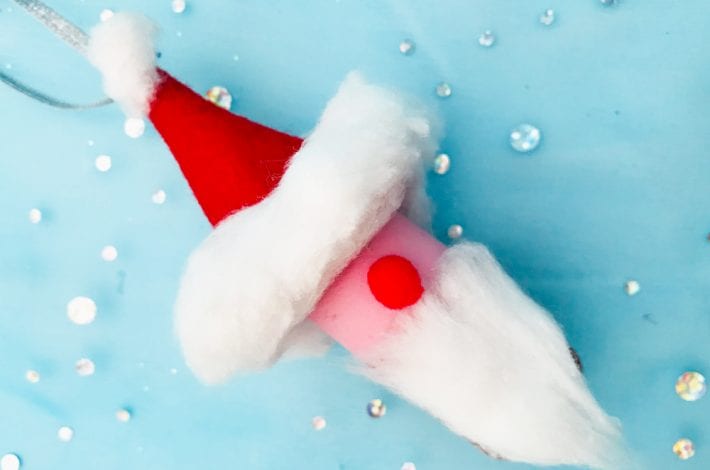 7
Step 6: Add Santa's beard
Cut a thin strip, a little triangle and a small ball from cotton wool.
Glue it in place as a beard.
We stuck on a little red pom pom for his nose, although you could use red pen to draw a circle if you like.
8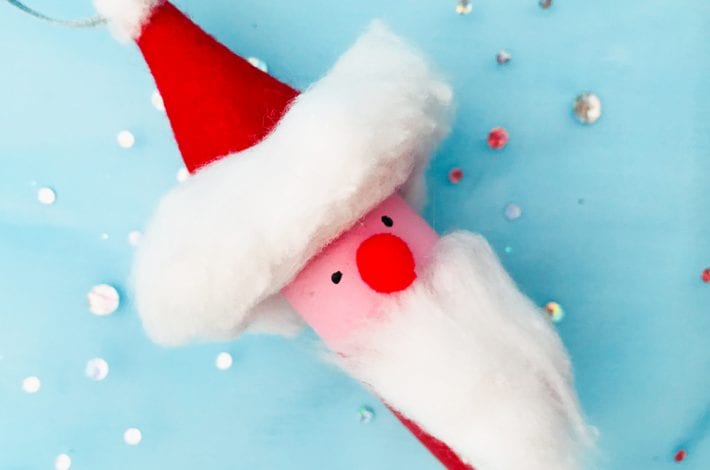 8
Step 7: Bring your Santa to life
Use a Sharpie to draw on dots for the eyes.
9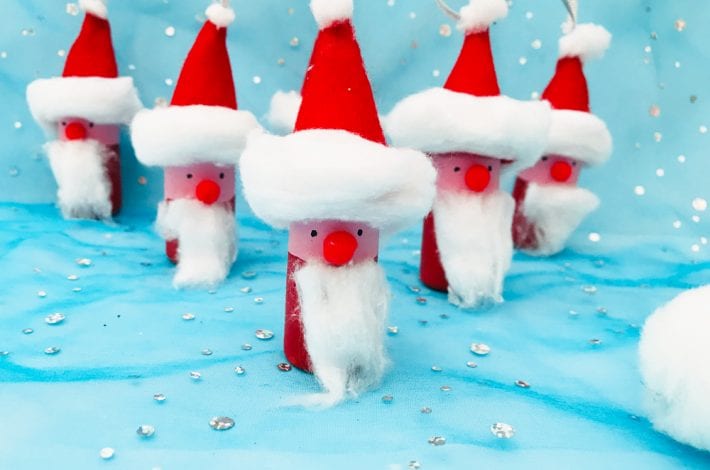 9
Step 8: Set up your Santa skittles
Place your little Santas on a table top in a pattern with three in the back row, two in the second and one at the front.
Make a snowball by scrunching up some white tissue paper and let the bowling game begin.
Can you knock all the Santa's down in just one go?
Enjoy this great Santa craft and bowling game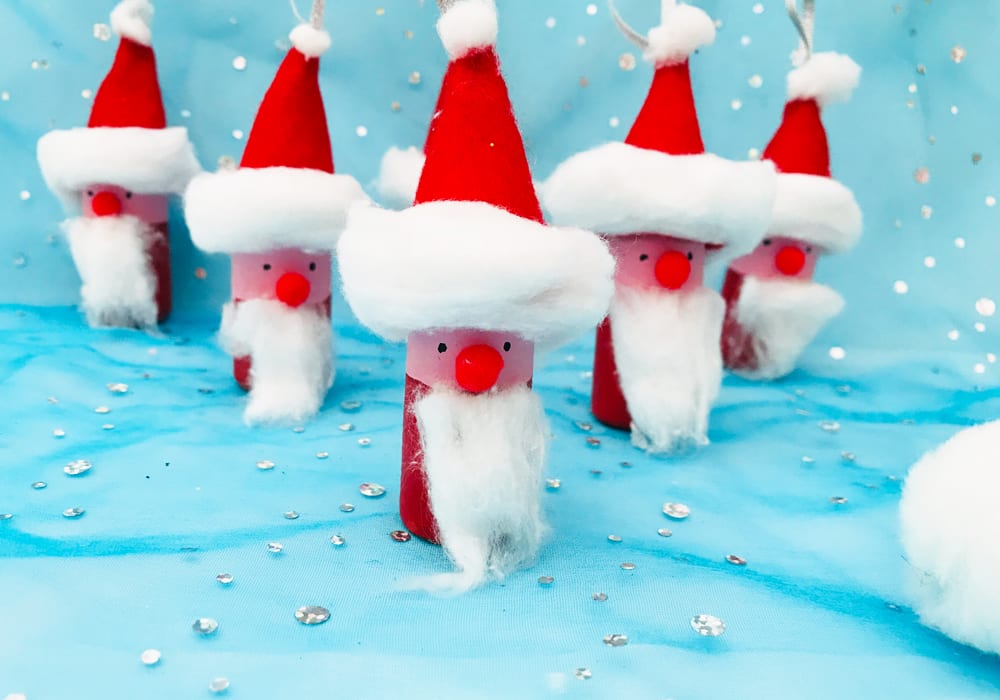 Latest Chats
Mas & Pas Community Chat Groups