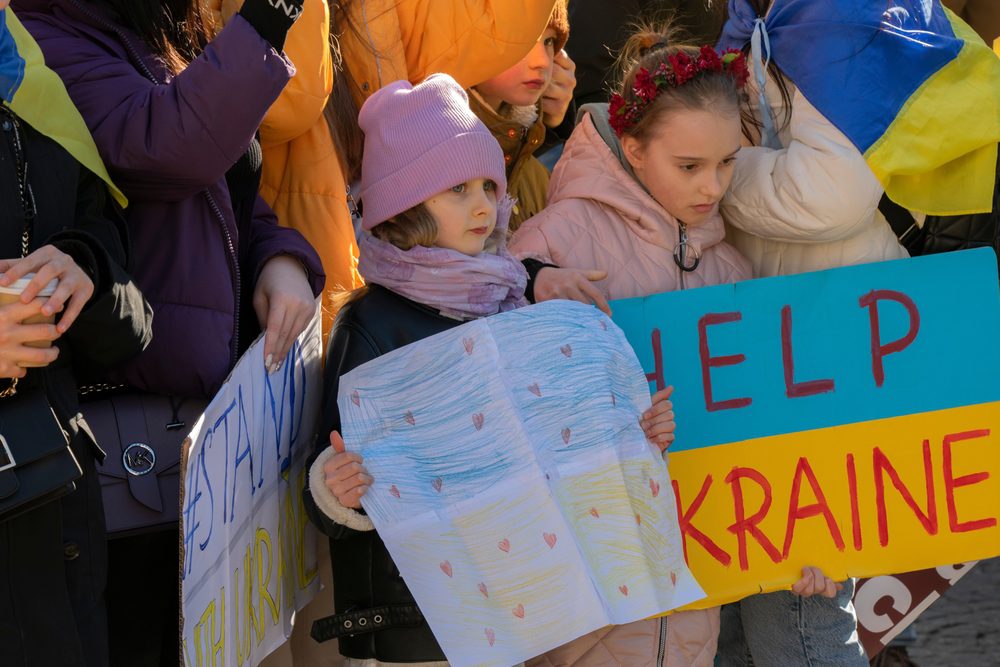 Every day, vulnerable Ukrainian children are suffering from Russia's invasion of their country.
Some have lost their lives as a result of the violence. While millions of others are experiencing the detrimental effects of war on their psychological, social, and educational wellbeing.
As a parenting network with Ukrainian team members, we're deeply saddened by these horrors that children are experiencing daily.
This is why we want to do our bit to support the children of Ukraine. And hope that you'll join us too in your own capacity — no matter where you are.
Keep reading to get the latest details on how children are being affected by the war, and how you can do your part to help them.
Why the Children of Ukraine Need Your Help
According to UNICEF, there are 7.5 million children in Ukraine. And here are some of the ways the war is impacting their daily lives:
Children are exposed to the violence of war which puts them at risk of physical and mental harm.
Some children are experiencing psychological distress from exposure to shooting and shelling.
Many families are being split apart as men between 18-60 years old have been ordered to stay and fight.
More than 1 million children have fled Ukraine to seek refuge in other countries.
Displaced children and those who cannot safely access school are forced to pause their education.
Civilian infrastructure like schools and orphanages have suffered shelling.
Children are experiencing food shortages — especially around border towns where refugees are congregating along with areas where fighting is expected to break out.
Children are falling sick because of drinking unclean water. This is a result of sanitation and water facilities being damaged by shelling.
Children living in orphanages or institutions (about 100,000) are at even greater risk of neglect, abuse, and human trafficking.
Children have gone missing amidst the chaos.
Disabled or sick children are forced to stay as fleeing the country is too dangerous for them.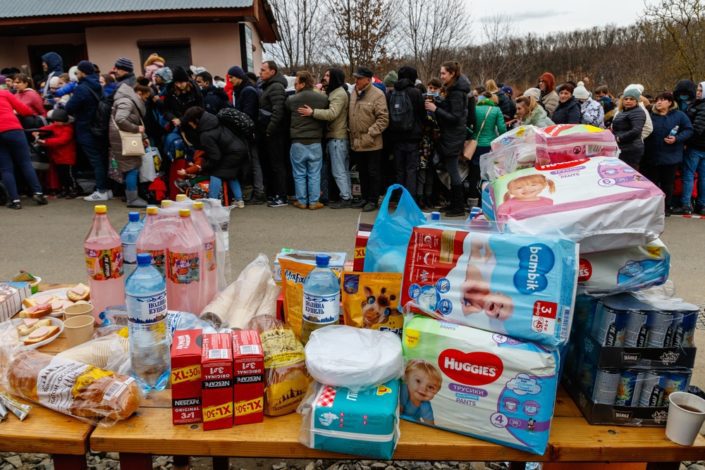 Where to Donate to Help Ukrainian Children
There are many things that people around the world can do to support those in Ukraine.
It may be as simple as showing support on social networks, staying informed about the conflict, or peacefully protesting.
And if you want to give financial and practical help directly to the children of Ukraine, here are some legitimate charities that have ramped up their aid in Ukraine that you can donate to:
We Can All Help the Children of Ukraine Have a Brighter Future
Children should not have to live in fear of violence and a lack of basic needs. Every little bit of help counts to minimize this impact that the war is having on Ukrainian children.
We hope for the conflict to end as soon as possible so that they can once again enjoy their childhood freely and happily.