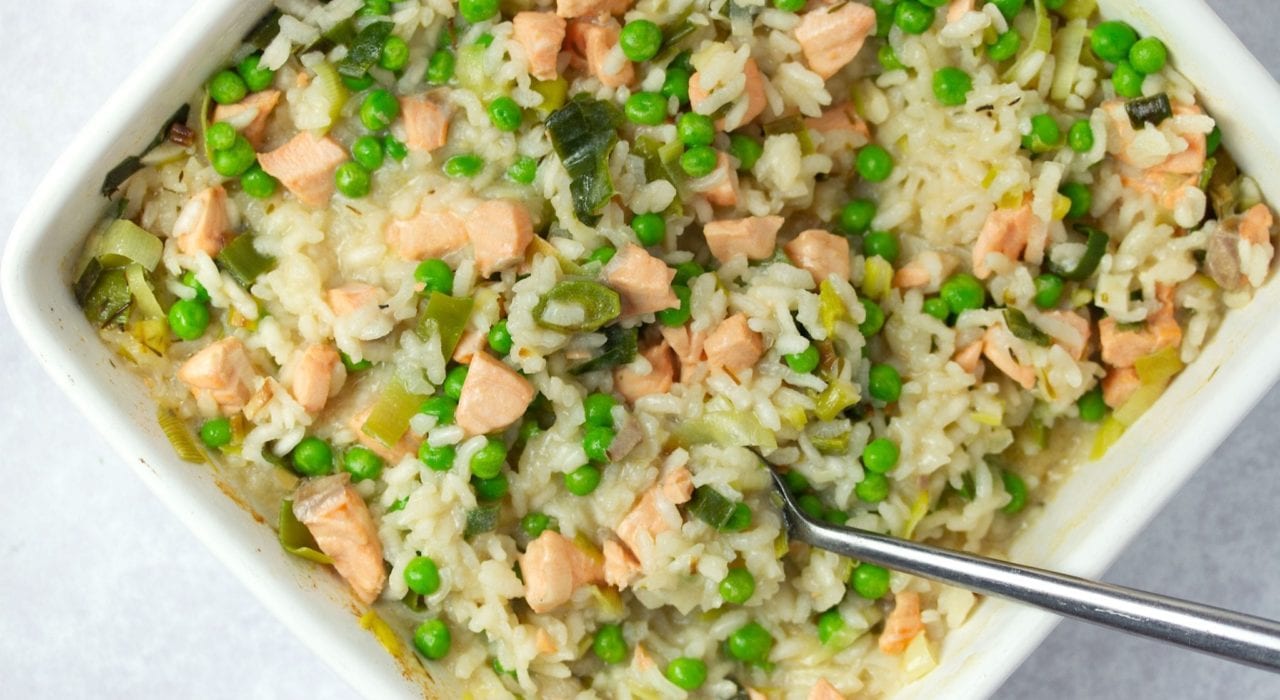 Try this tasty risotto that's suitable for even the youngest little eaters. This dish is dairy free and oven baked so no more stirring. A quick sauté in the pan and then pop it all in the oven. With leeks, peas and salmon, it makes for a healthy baby recipe that the whole family can enjoy too.
Summary
Prep: 10 mins
Cooking: 25 mins
Ages: Babies (6m+) to Teens
Difficulty: Easy peasy
Makes: 4 servings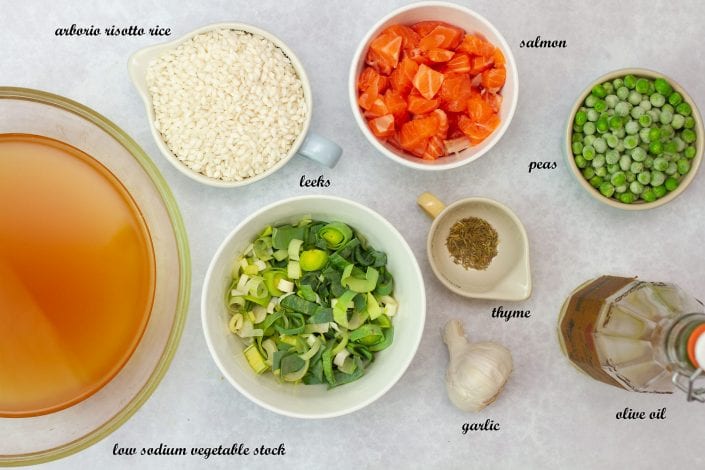 Ingredients
200g leeks
150g of frozen peas
250g of arborio risotto rice
250g of salmon, skinned and cubed
750 ml of low sodium vegetable stock
1 teaspoon of fresh thyme leaves
2 garlic cloves
1-2 Tablespoons of olive oil
Method
Preheat the oven to 180 C
If using stock cubes then heat the water for the stock in a kettle. Add the low sodium stock to the water and set aside.
Heat the olive oil in a pan and sauté the leeks and garlic until they are soft, about three minutes.
Add the arborio rice to the leeks. Stir until the rice is coated in the oil.
Add the stock and thyme to the pan and bring to a boil.
Add the salmon to the mixture and remove the pan from the hob.
Transfer the risotto mixture to an ovenproof dish and cover the dish tightly with two layers of tinfoil.
Bake in the oven for 20 minutes.
Remove the risotto and stir in the frozen peas.
Return the risotto to the oven for an additional 5 minutes, uncovered.
Enjoy your oven baked risotto!
 Sauté your leeks and garlic in olive oil.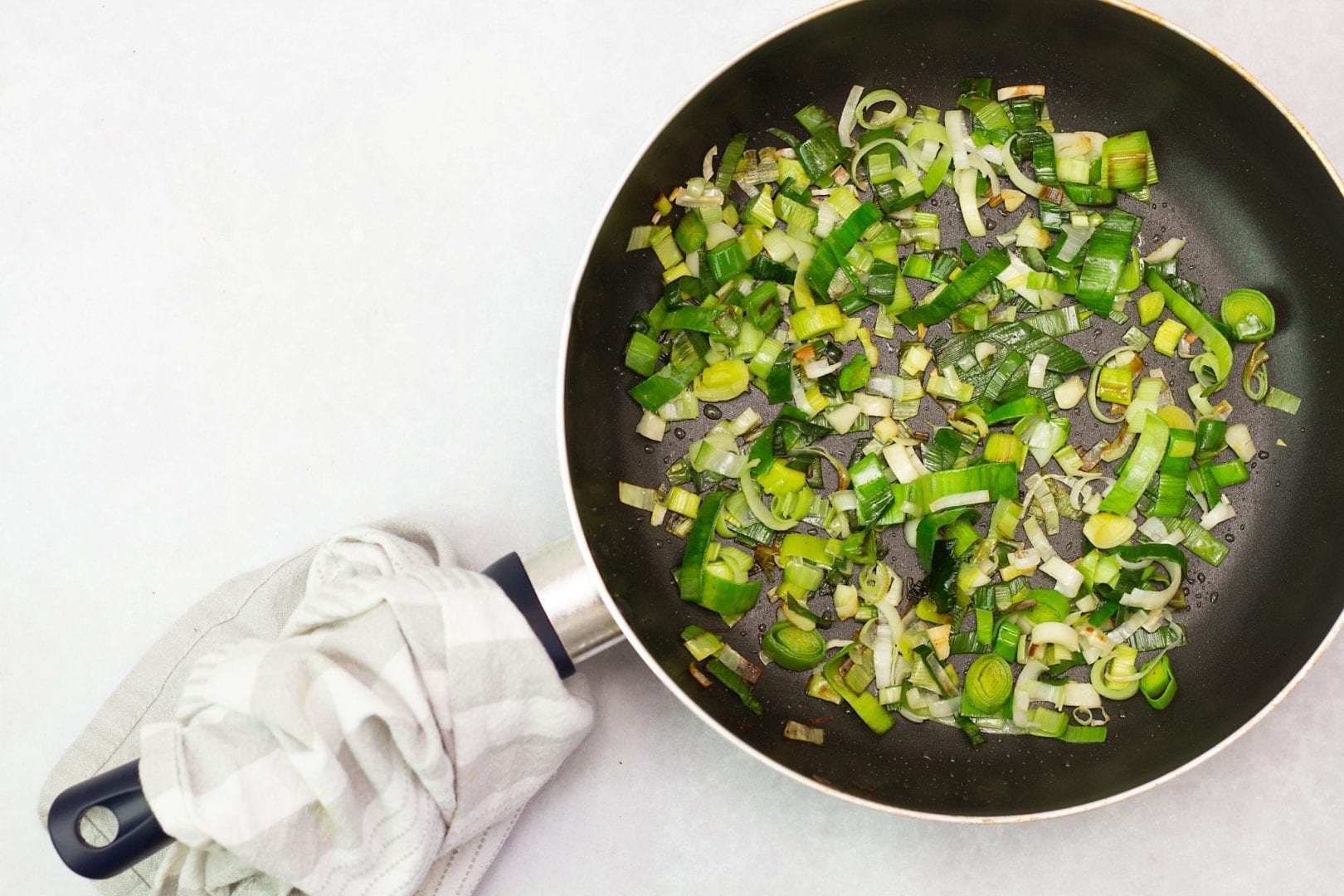 Add your risotto rice and stir everything together.
Make sure the risotto is covered in the oil.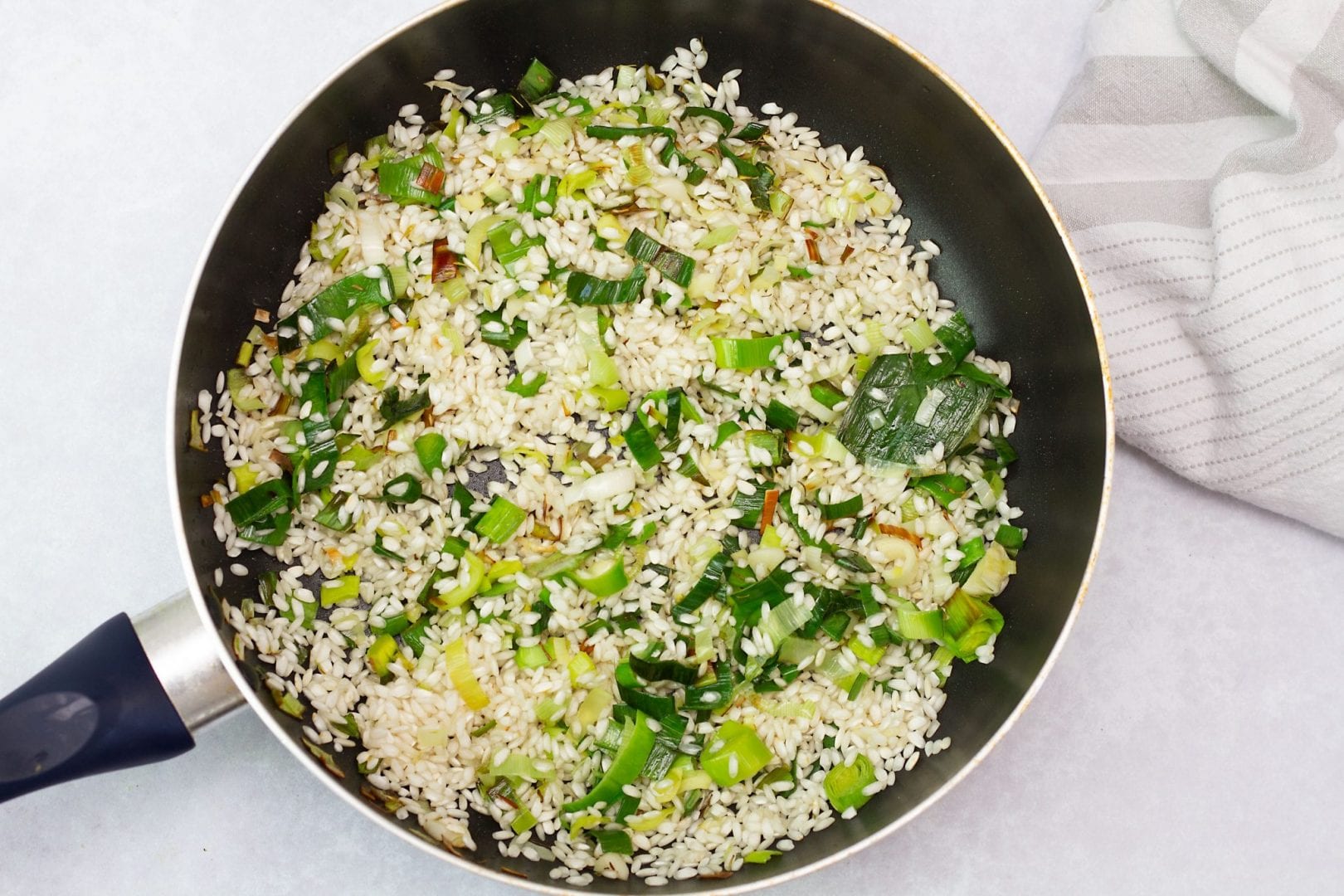 Add your stock and thyme and bring to the boil.
For babies make sure that the stock is low sodium.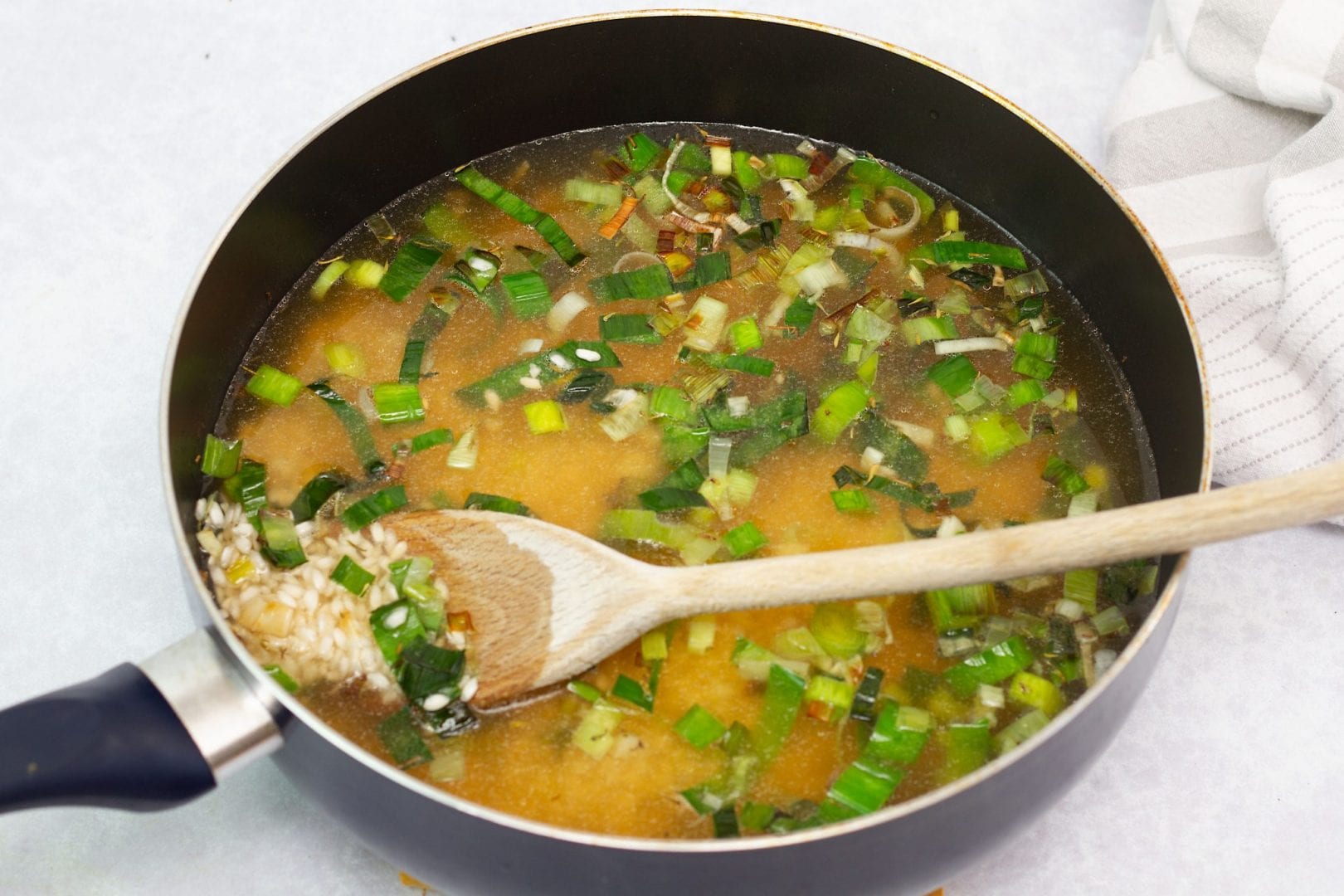 Add the salmon and remove from the heat.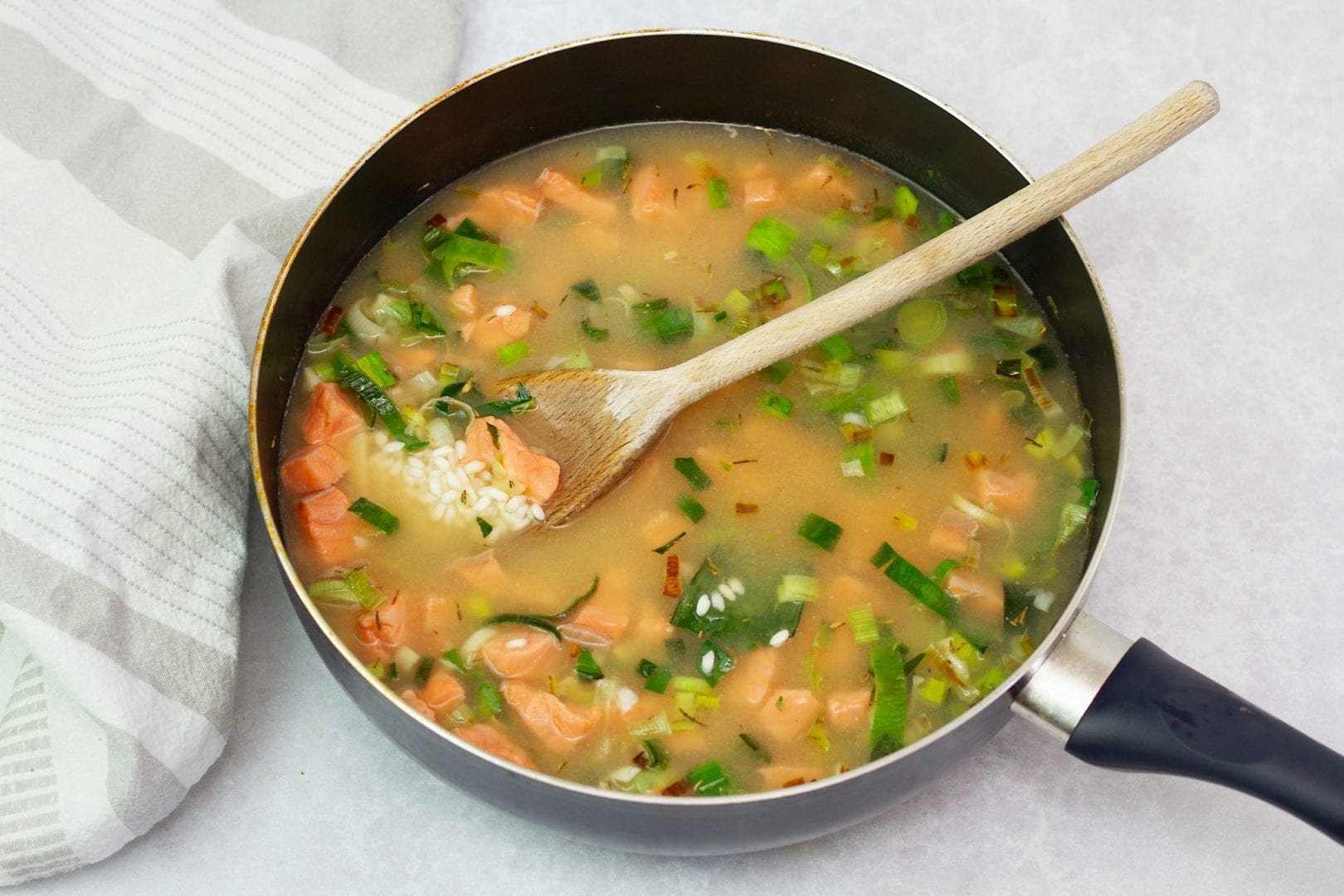 Transfer your risotto to a casserole dish and cover tightly with two layers of aluminium foil or with a close fitting lid.
Bake for 20 minutes.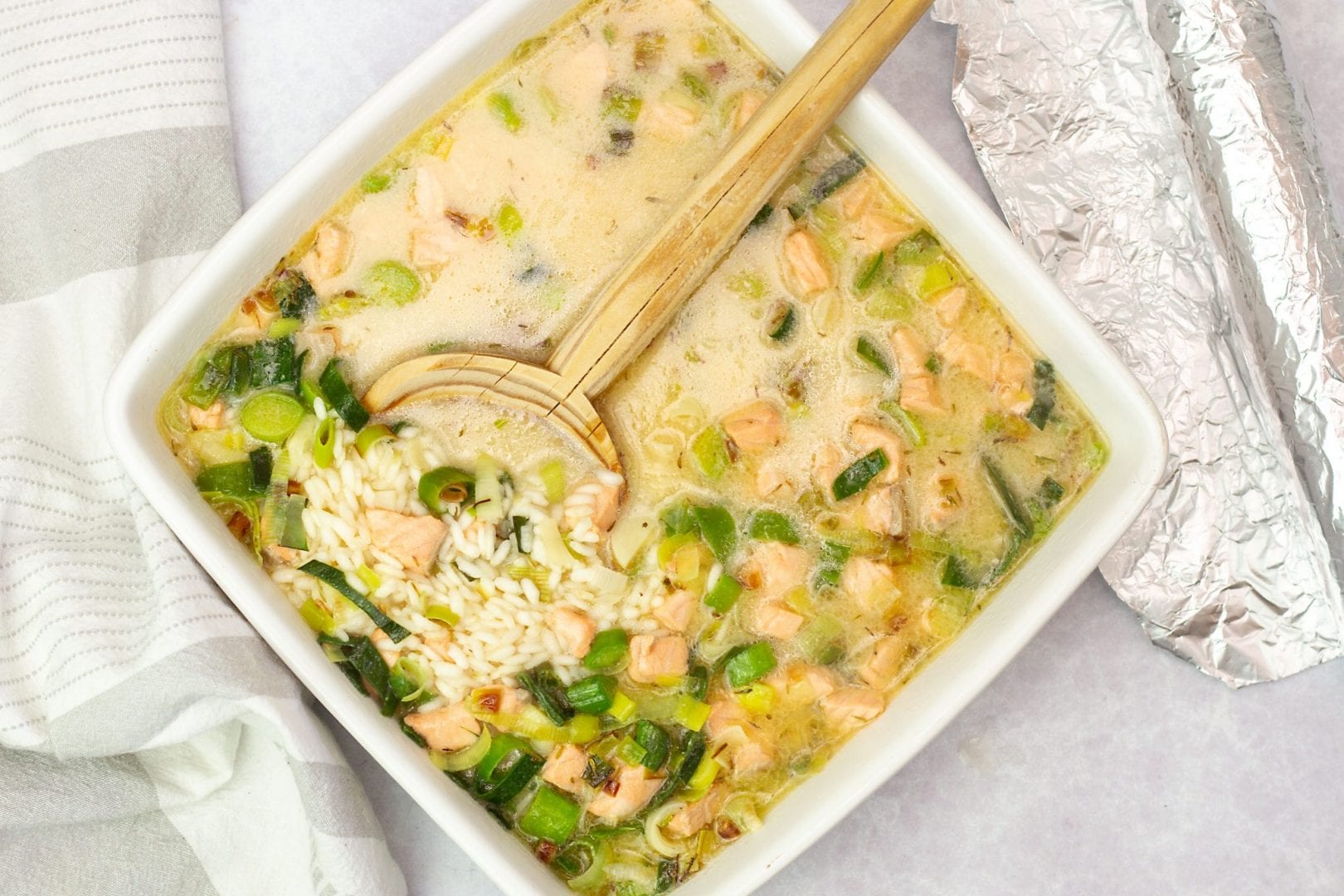 Take your risotto out of the oven and add the frozen peas.
Return the dish to the oven for an additional 5 minutes.
Leave it uncovered.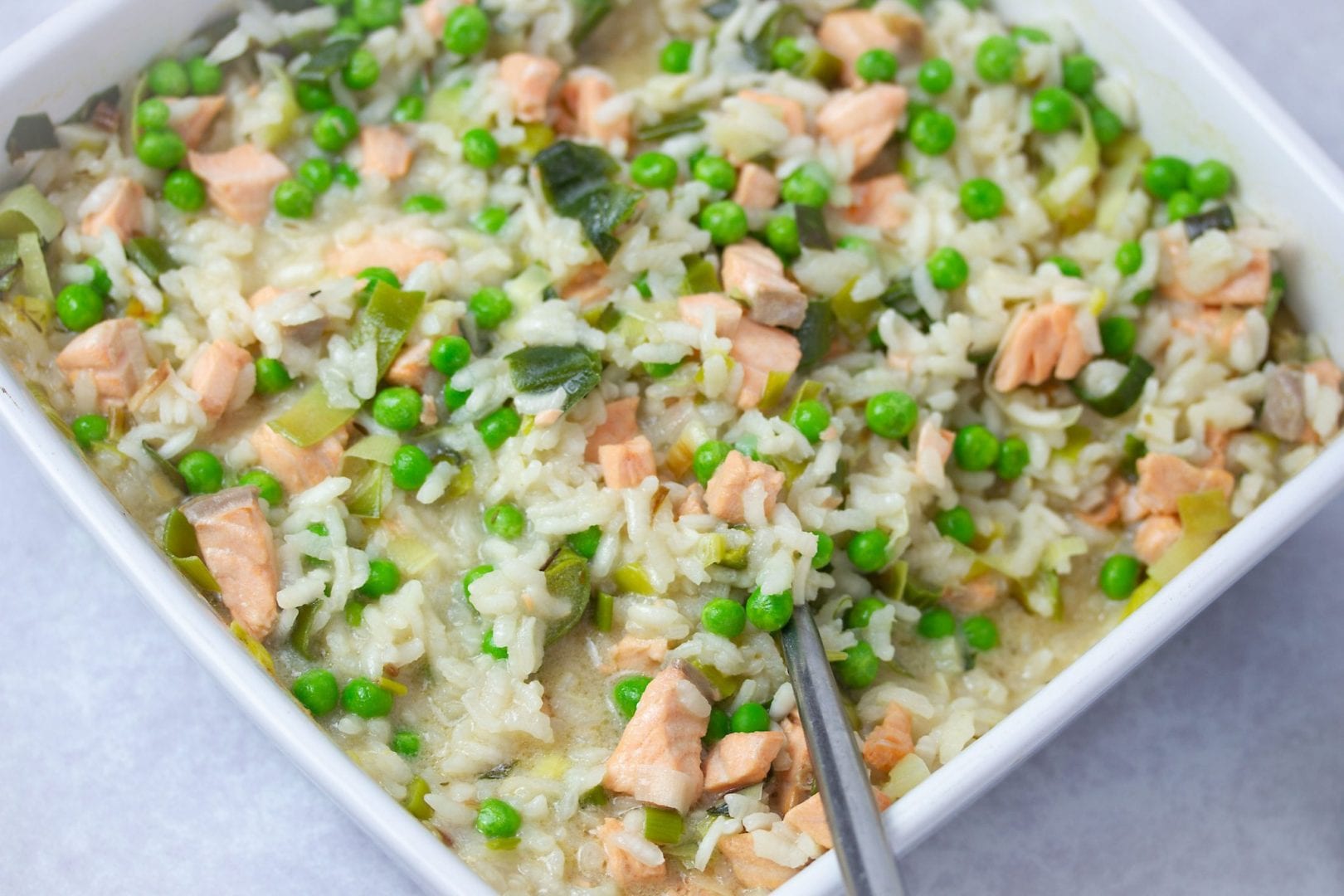 Remove from the oven and enjoy!