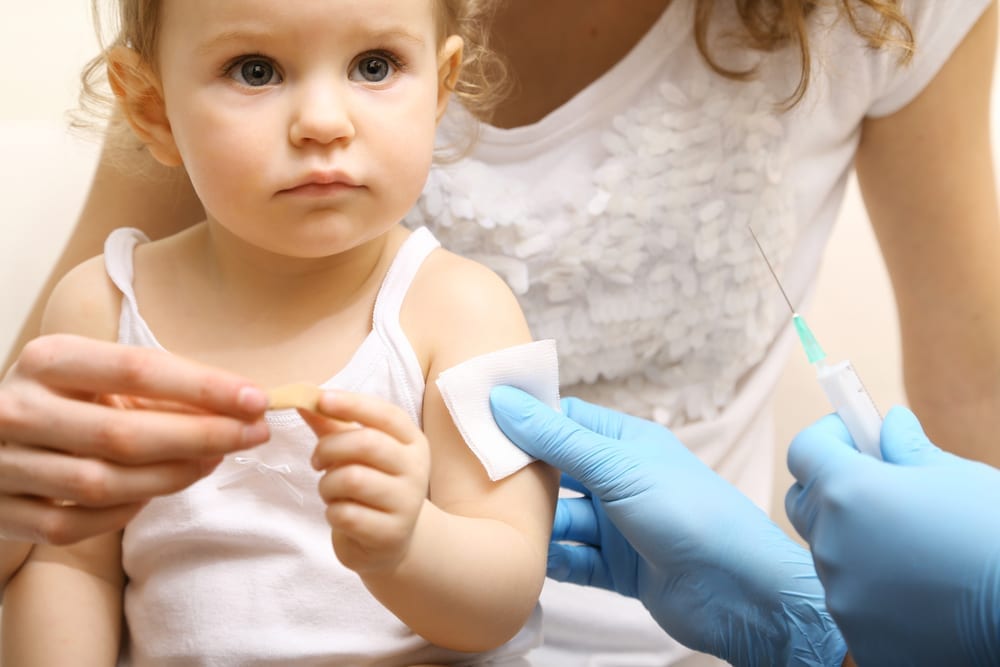 A surge in the number of cases of measles has led to the governor of Washington to declare a state of emergency. Measles had been eradicated in the US but a growing anti-vax movement has led to outbreaks of the disease.
So far 35 cases have been confirmed in Clark County, with a further 11 cases awaiting confirmation.
All of the people (except one) who have caught measles are children and the majority have not been vaccinated.
An emergency has been declared because measles is highly contagious and can lead to serious complications , such as pneumonia and encephalitis (swelling of the brain).
The virus can live on for two hours after an infected person has coughed or sneezed and, according to The Centers for Diseases and Control Prevention, 90% of non vaccinated people who come into contact with the virus will then also become infected.
Experts believe that a rise in the number of children who are not given MMR vaccinations is the cause of this latest outbreak.
John Lynch, of the Harborview Medical Center, said :
This never would have happened if all of those children were immunized, or even if most of them were immunized.
Why 'herd immunity' is important
For a highly contagious disease like measles at least 90-95% of the population need to be vaccinated for herd immunity  to occur and protect anyone who is not vaccinated.
Vaccination rates in Clark County, where the recent outbreak is happening have been falling in recent years. Figures show  that in 2004-5 96% of nursery age children had been vaccinated against measles. By 2017-18 this dropped to 84%.
Herd immunity is important to protect children who are too young to be vaccinated as well as those who are too sick to have the vaccine. The Washington outbreak shows just how quickly easily the disease can spread among unvaccinated children.
It's not just in Washington or the US that measles is on the rise. Cases quadrupled in Europe in 2017 and at least 35 people died, according to the World Health Organisation.
Last year, in 2018, in England 728 cases of measles were recorded  in the first half of the year alone. This led to Public Health England declaring a national measles incident. Once again, the outbreak was linked to a fall in the uptake of the MMR vaccination.
Why are vaccination rates dropping?
Here in the UK the drop in the uptake of parents getting their children vaccinated against MMR has been linked to the impact of comments by a former doctor, Andrew Wakefield, who in 1998 claimed that the vaccine was linked to autism.
It's a claim that has since been refuted but the concern over the MMR jab lives on and the uptake in the vaccine has never recovered.
The concern over the rise of measles in the UK and Europe, has led to France, Germany and Italy introducing new laws making it mandatory that all parents give their children the combined measles, mumps and rubella (MMR) jab, or at least consult their doctor about it.
While Wakefield's claim about the vaccine being linked to autism has been exposed as groundless, in many studies the stigma around the jab lingers on, even twenty years later. There's no doubt that it planted seeds of doubt and worry in people's minds. Adam Finn, professor of pediatrics at the University of Bristol, said :
Twenty years ago, people queued up to have the whooping cough jab because it was killing children – the risk was obvious and present. Now, no one is dying from these things. The main driver of people buying into a vaccine is fear, and without that fear it opens people up to doubt.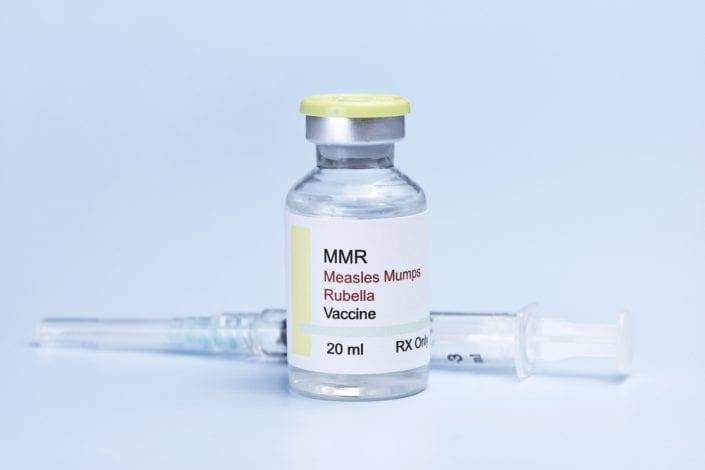 Another hangover from the Wakefield scandal means that many teenagers and young adults missed out on their MMR jabs as children and are now susceptible.
The anti-vaccine movement lives on
Today, the anti-vaccine movement remains small but vocal, with a strong presence on social media.
Concerns over vaccinations and misinformation can spread quickly and easily on social platforms, spreading doubt and fear globally.
Donald Trump added further fuel to the fire when he told a story  about a two year old who 'got' autism a week after she had her MMR jab. He blames the MMR jab for causing an 'autism epidemic'.
Helen Stokes-Lampard is a GP and chair of the Royal College of GPs. Her message to parents is clear. Writing for The Guardian  she says:
Tackling public misinformation about vaccines is crucial to the future success of any campaign. We need to counter this with the message that vaccinations are safe, effective and essential to safeguarding our health and that of our children.

People develop life-changing complications from measles. People die from this entirely preventable infection. That is a tragedy that must be prevented.

Any death from measles is one life too much. Vaccinations take only a moment but they can protect for life.