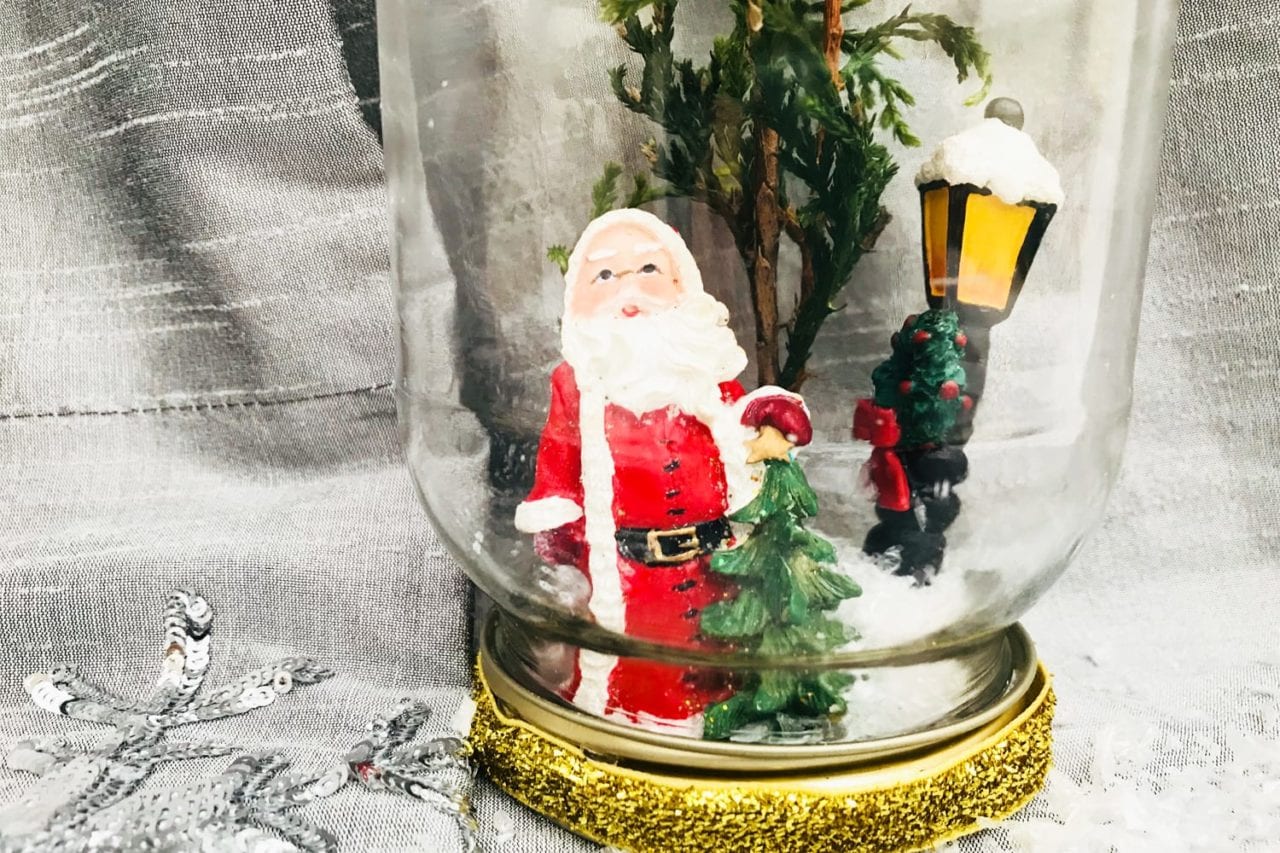 These beautiful handmade festive decorations look perfect lined up on the mantelpiece or as centrepieces on a Christmas table. The jars are quick and easy to make and look stunning when they are finished. These magical snow scene jars are not only great decorations but also make lovely handmade Christmas gifts too.
1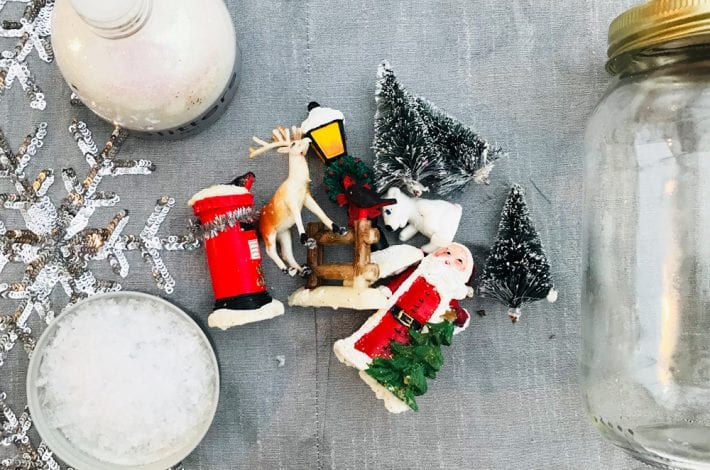 1
You will need:
Glass jars
Christmas cake toppers
Fake snow
Glitter
Ribbon
A glue gun or strong glue
2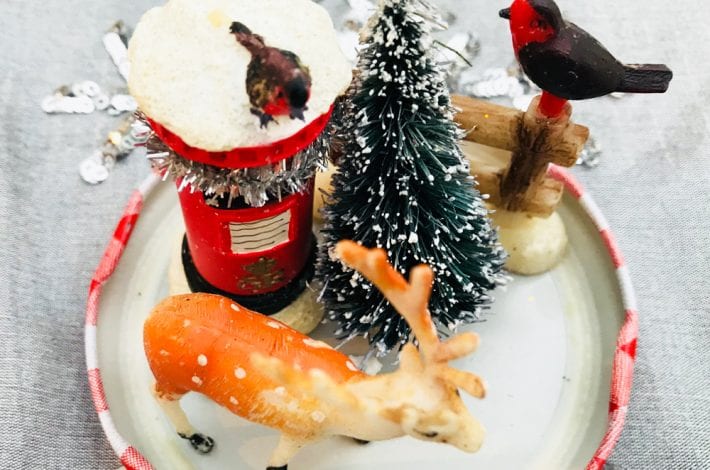 2
Step 1: Arrange your scene
You can buy Christmas cake toppers and figurines online or from craft or cake decorating shops.
Select a few and put them together on the lid of your jar.
Once you are happy with your arrangement, glue the cake toppers in place.
A glue gun is the easiest thing to use but strong glue would work too.
3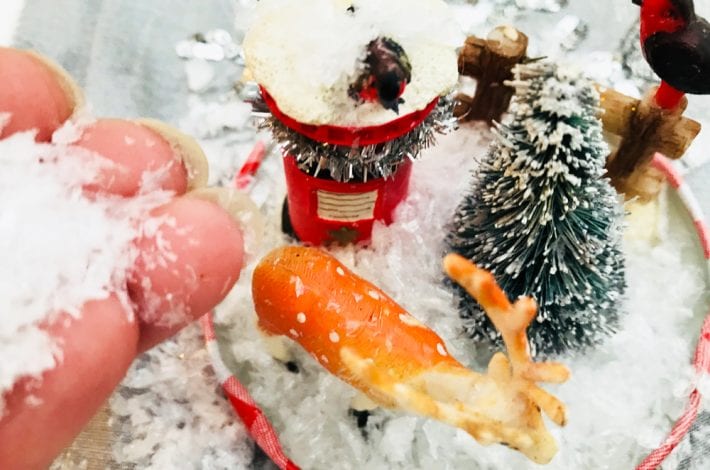 3
Step 2: Let it snow
Sprinkle fake snow all over and around your scene, covering the bottom of the lid.
You can sprinkle on glitter too for extra sparkle.
4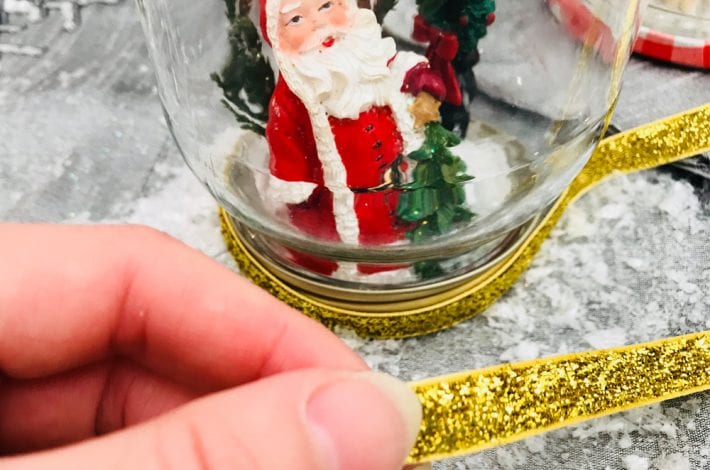 4
Step 3: Pop on the jar and add a glittery trim
Pop the jar back onto the lid and screw in place. You might want to add a festive trim by gluing some sparkly or velvet ribbon around the rim.
Why not make a set of jars?
You could make different snowy scenes, using different sizes and shapes of jars.
They look beautiful in a line on the mantelpiece, especially when the room is lit only by lights from the Christmas tree.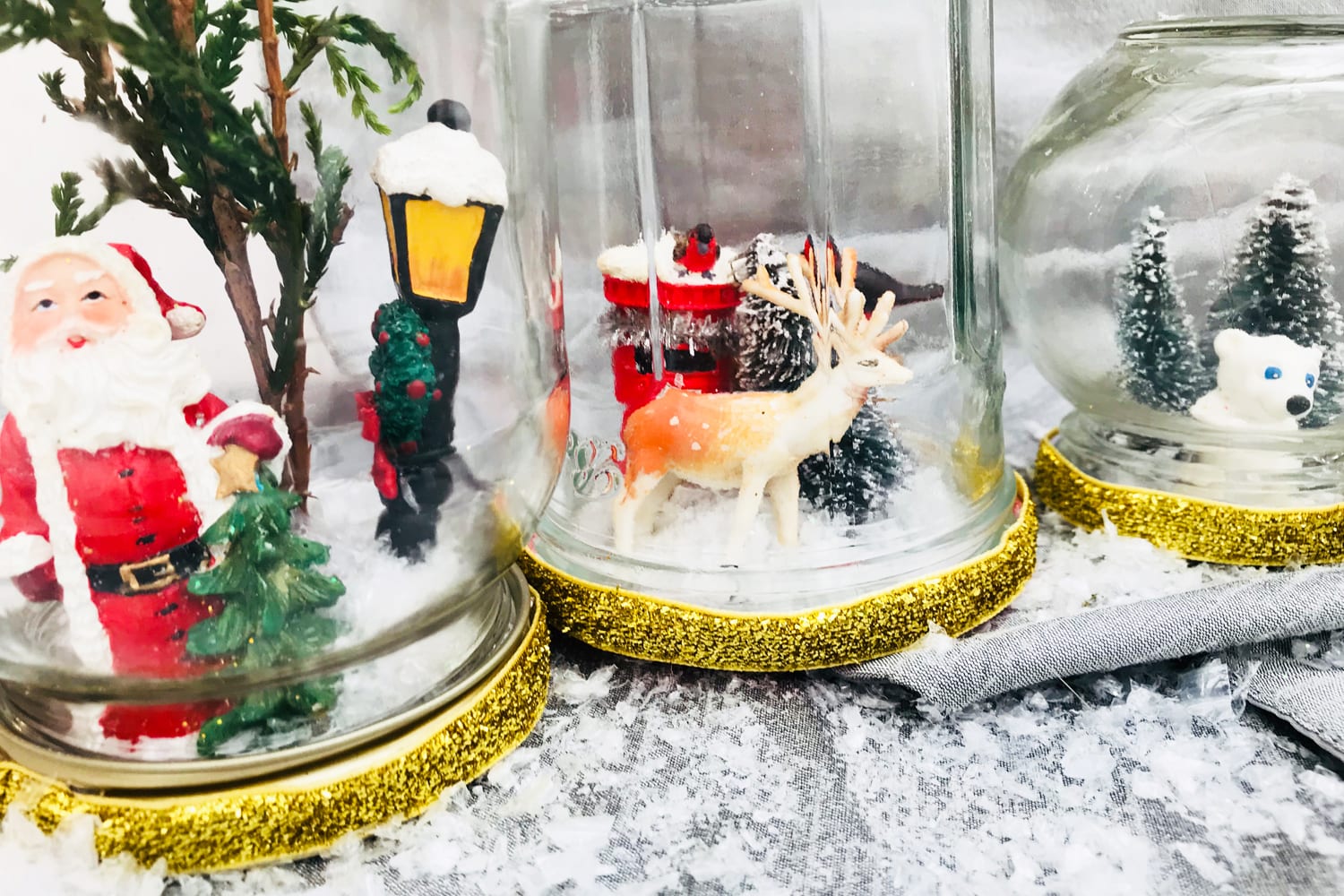 These festive decorations would make lovely handmade gifts for your child to make to give at Christmas