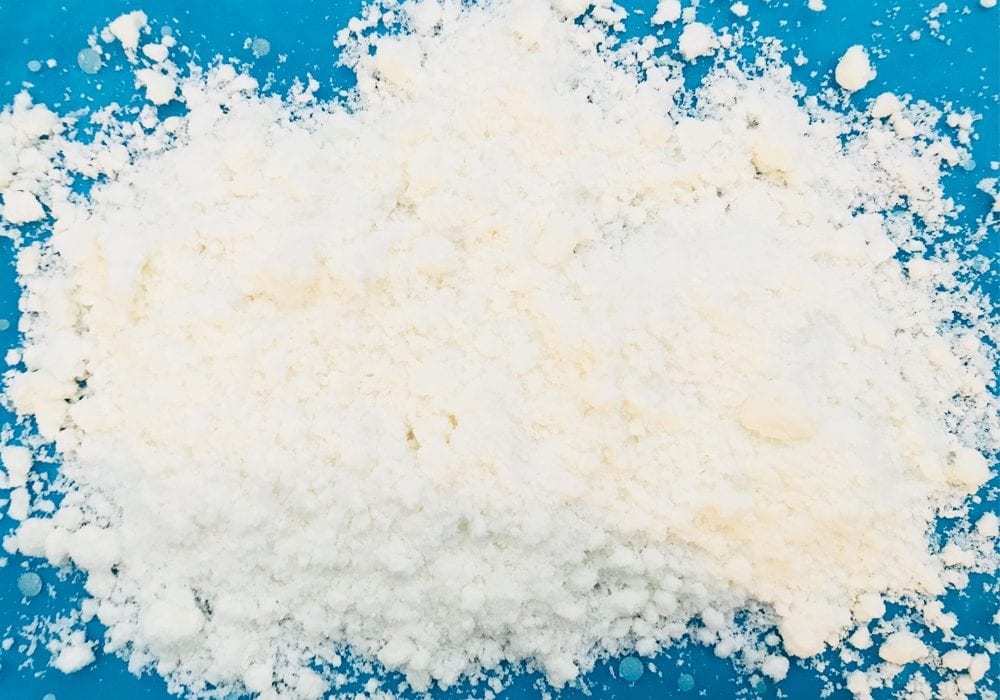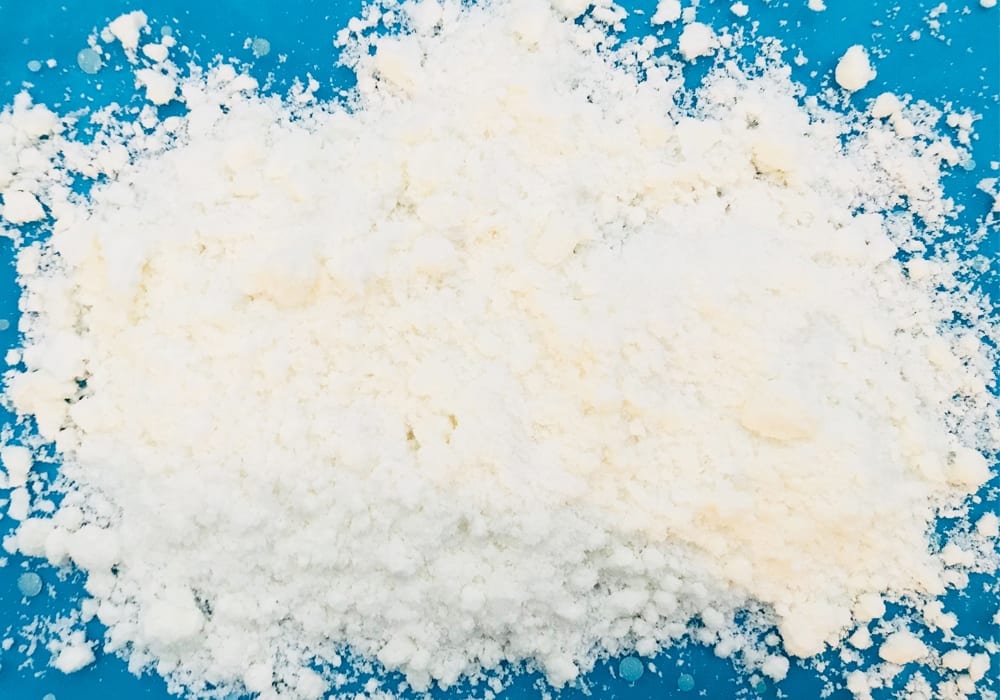 Let it snow, let it snow, let it snow!
Inside as well as out. Here are two super easy recipes for DIY snow.
Both take just minutes and produce lovely soft fake snow that is wonderful to play with. You'll never wonder how to make it snow indoors again.
PLEASE NOTE that because it contains bicarbonate of soda, this fake snow is not safe to eat. This makes it unsuitable for children under 3. You can find another recipe for fake snow without bicarbonate of soda HERE. Small children should always be supervised when playing with any DIY snow.
Summary:
Time: 5 minutes
Ages: Little kids to tweens
Difficulty: Easy peasy
2 ingredient DIY snow
With just 2 ingredients this fake snow recipe is as simple as it gets.
The lovely thing about this fake snow is that it feels cold to the touch. It smells great too. It's crumbly but it sticks together if you pat it down with your fingers or hands.
You'll be amazed how much it looks and feels like real snow.
1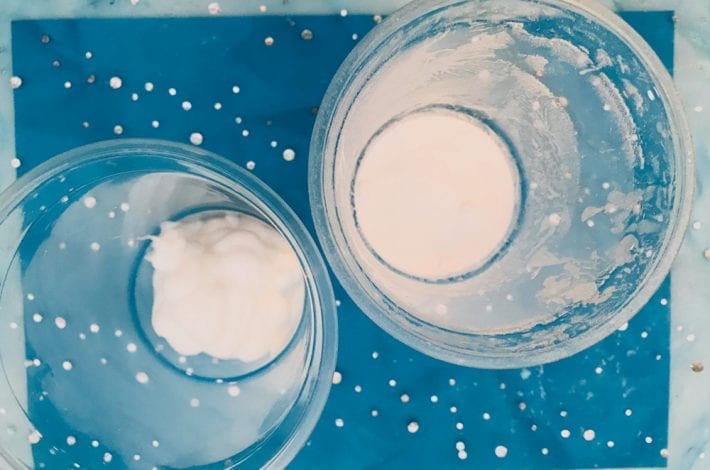 1
You will need:
1½ cups of bicarbonate of soda (baking soda)
¼ cup of white hair conditioner
2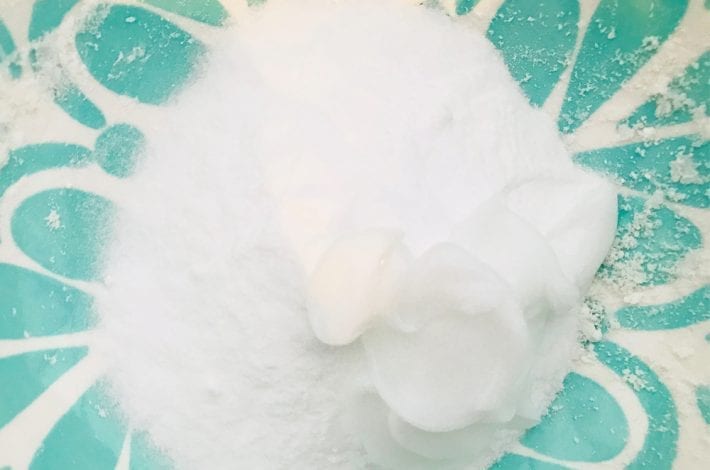 2
Step 1: Mix the ingredients
Pour both the ingredients into a bowl. Then simply use your hands to mix them together. It's as easy as that.
3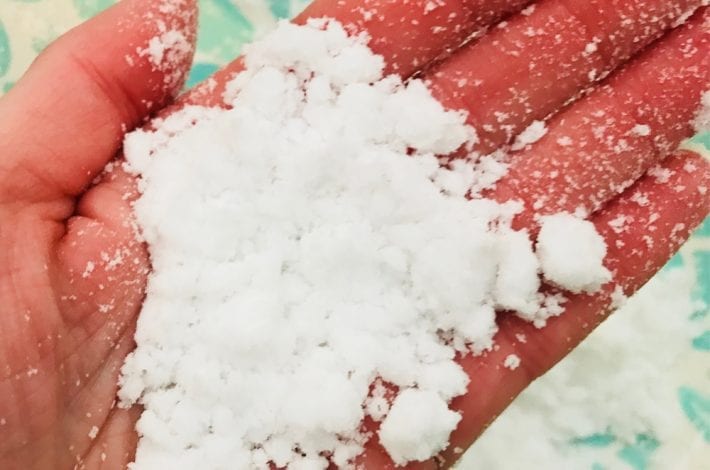 3
Step 2: Play with your DIY snow
Instantly you have made some wonderful fake snow, that feels cold to touch and is great to sprinkle and play with.
You could add plastic toy animals, such as penguins and polar bears. As well as spoons, plastic cups and sieves which all add to your child's snow play.
4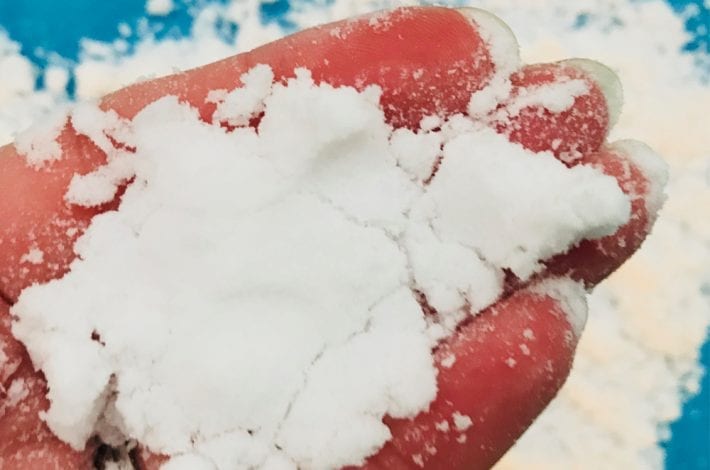 This fake snow is really exciting to play with. You can squeeze it into sticky clumps and then crumble it out again.
However it's not ideal for making little snowballs or snow men with. It's a bit too crumbly for that.
If you want to make some fake snow which you can mould then read on for our second DIY snow recipe.
3 ingredient DIY snow
This snow is just as easy to make. It looks amazing and is so much fun to play with.
It has a slightly different texture to the 2 ingredient fake snow. It's slightly better for making little snow balls and snow men with.
You just mould it with your fingers into the shapes that you want.
1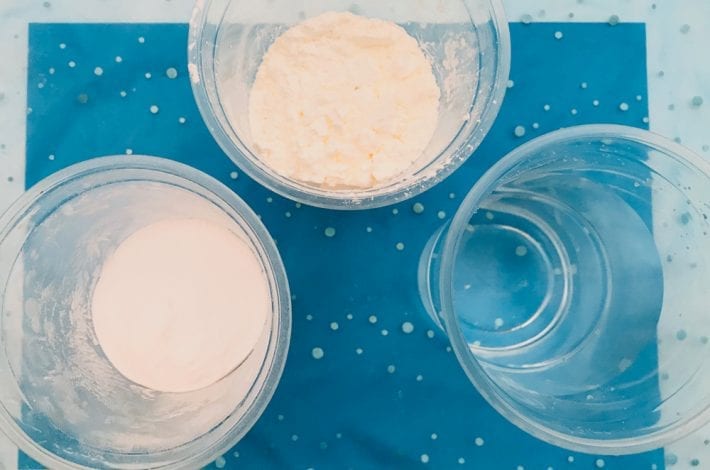 1
You will need:
1 cup of bicarbonate of soda (baking soda)
1 cup of cornflour
a little water
2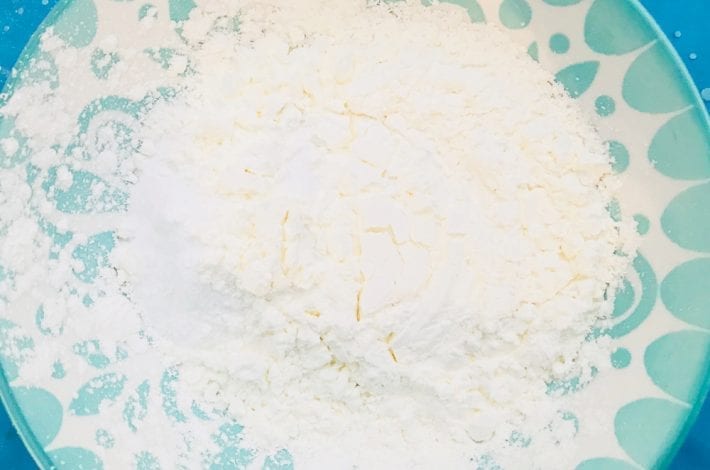 2
Step 1: Pour the dry ingredients into a bowl
Pour the same amount of bicarbonate of soda and cornflour into a bowl.
3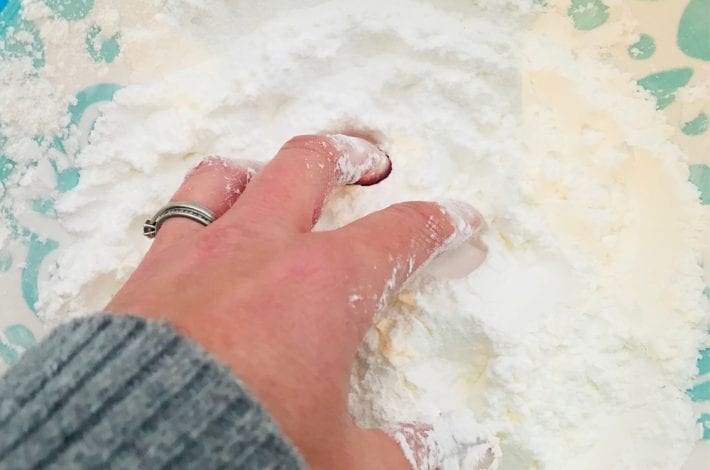 3
Step 2: Mix with your fingers
Mix both ingredients together with your fingers.
4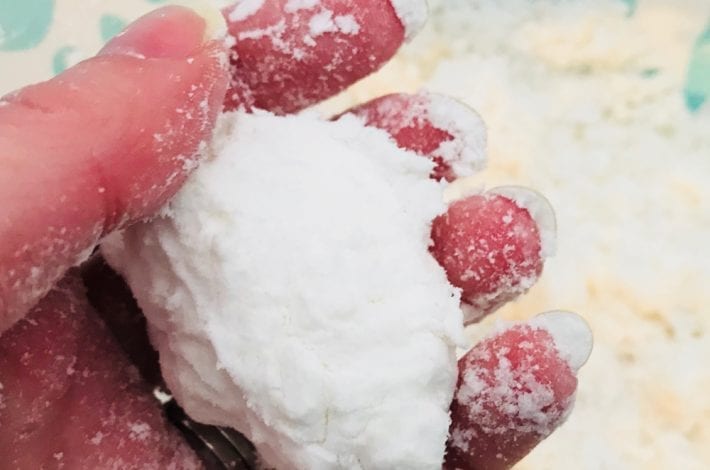 4
Step 3: Add a little water
Add some water gradually to your mixture. Just pour in a little bit at a time and keep mixing with your fingers.
Once your snow comes together and you are able to pick up a bit and make a snow ball, then you know it's ready.
5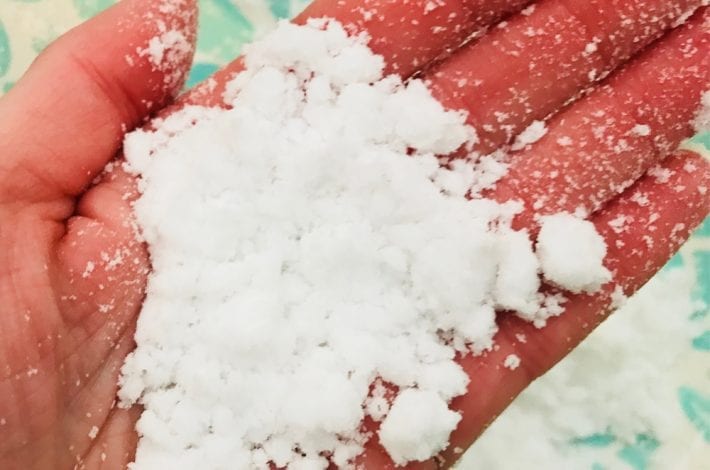 5
Step 4: Enjoy playing with your snow
Pour your snow into a shallow plastic tray and add plastic utensils and toys. You could put in a rake, fork, sieve and little tubs.
Put in other bits and pieces that your child might like, to add to their sensory play adventure.
This snow is soft and crumbly. You can pick it up and sprinkle it to make it look like snow falling from the sky.
You can also make it into snowballs by pressing and rolling it with your hands. You could even make little snowmen.
See how to make it snow indoors and start the Festive fun!