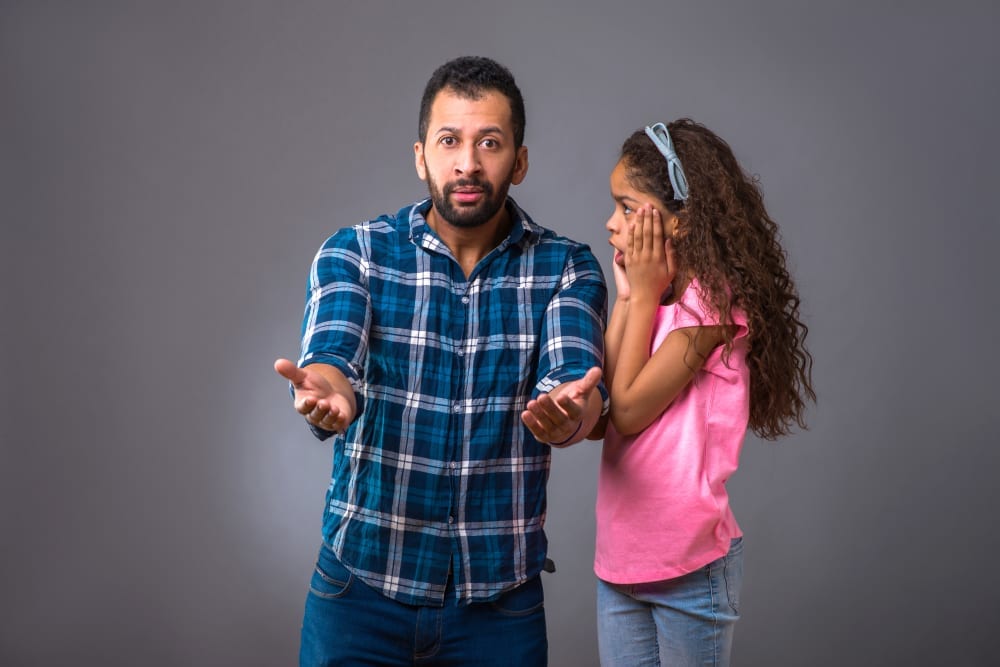 Having that first puberty talk can be tricky. When it comes to talking about erections, boobs, pubes and periods it's natural to want to hide under a table and avoid difficult conversations.
Dads play an important role in raising confident, self-assured children, which is why you it's worth facing the music. Tackle these tricky conversations as your children go through puberty. We've put together some pointers to help you out:
1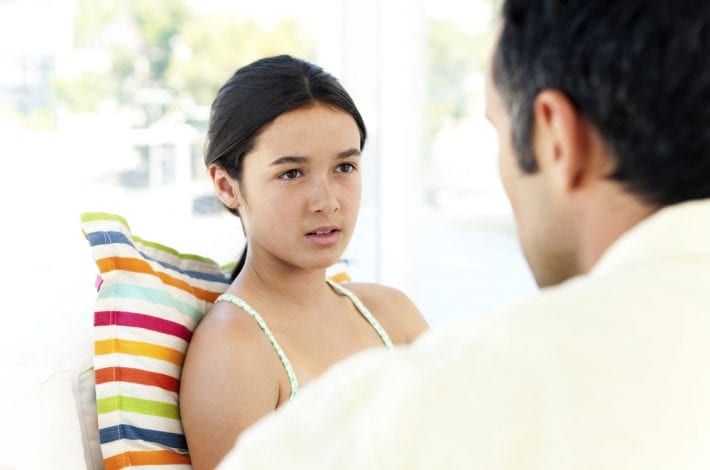 1
Talk to your daughter about periods and puberty
It's harder as a dad to talk about periods and what it feels like, as a girl, to go through puberty. After all, you haven't been through it yourself.
Girls may naturally feel more comfortable talking to their mum. If you're a single dad or in a same sex relationship then it's a good idea to ask a female family member or friend to talk to your daughter and answer all her questions.
However, even if you're not part of this initial conversation, if you don't talk about periods at all then they become shrouded in secrecy and even shame. Be open to talk about periods and puberty in a matter of fact way. Sometimes it helps to chat when you are doing an activity together or driving in the car, where you don't have to look each other directly in the eye.
If you've spoken about it, even casually, she won't feel embarrassed to bring it up in the future. She might need you to pick up some sanitary towels or pain killers from the pharmacy when it's that time of the month, and she'll know she can come to you.
2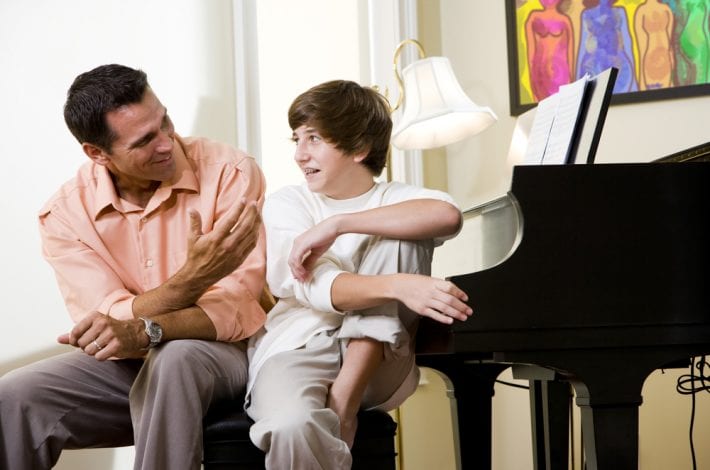 2
Talk to your son about puberty
You've been through it and you're armed with a whole wealth of first hand experience that you can share with your son.
Often the biggest barrier to talking about puberty is embarrassment. It might feel awkward but just go for it and initiate the conversation. Talk about your own experiences and struggles during puberty. Be open and honest. Don't be afraid to tackle tricky topics like spontaneous erections and wet dreams.
If you can talk frankly and openly with your son then he is more likely to come to you if he has any questions or worries about the changes he's going through.
Your son may also begin feeling awkward around girls, so you can talk to him about girls and how to approach them. A sage reminder not to stare at girl's boobs is a good start! But just basic advice about how to talk to girls and ask questions to spark conversations and find some common ground to ignite a friendship is useful to share too.
By giving him the tools to start friendships and relationships with girls, you'll help him to have a healthier attitude towards women and relationships going forward. If he lacks that guidance he may search for it through mainstream media or pornography which can cause him a lot of confusion (more on that below!).
3
3
Answer questions without hesitation
If your son or daughter asks you a question about puberty, sex or growing up then answer it right away.
If you don't know the answer then let them know you will find out and get back to them. It's important for your child to feel they can ask you anything and get a straight answer. However out there the question is.
So, even if you feel embarrassed or awkward try to put this to one side and talk anyway. It can be excruciating to use words like masturbation, periods, erections and pubic hair in front of your child for the first time but the more you talk, the easier it becomes.
4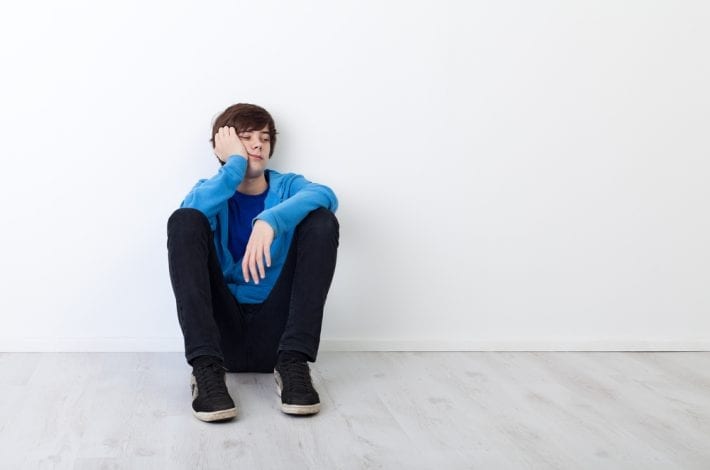 4
Roll with the hormones
Talking about the mechanics of puberty is one thing but during this time your child will be going through a lot of hormonal changes and will be experiencing lots of new emotions.
You can support your child if they are feeling down or anxious or moody. Cut them a little slack and find ways to cheer them up or to change their mood.
That can be something as simple as noticing your son or daughter is looking down and suggesting an impromptu trip to a cafe for hot chocolate. Or by recognising that your child has been more withdrawn and angry than usual lately and building in some one on one Dad time to head out on a bike ride or walk along the beach.
Mood swings are common when children go through puberty and it's good to talk to your child about this. Discussing it can help them recognise their feelings and be able to talk about them, especially when they become overwhelming.
5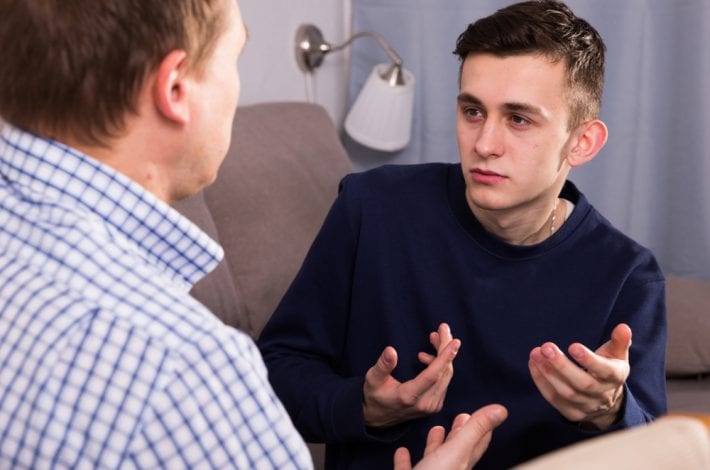 5
Teach your child about consent
One of the most important things you can teach your son or daughter is about consent.
It's something we don't talk about enough and they can end up with large grey areas as to what is and what isn't consent. Teach your child explicitly that only 'yes' means 'yes'. This impactful video about consent helps explain the issue very well. You could watch it together and discuss it afterwards.
Talk to your child about what to do if they feel unsure about a situation they find themselves in and how to say 'no' to anything they are uncomfortable with.
Teach your son how to stay tuned into how a girl might feel and to always be 100% sure that she is comfortable with whatever they are doing together.
6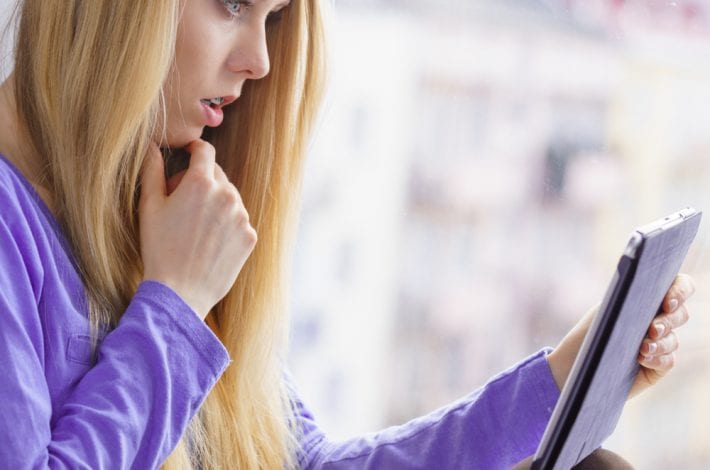 6
Porn has changed
Our children are growing up in an age where the average age a boy watches porn is 11 .
It's a very different experience from a generation ago when looking at porn meant passing round copies of Playboy or ogling at the lingerie pages of the Littlewoods catalogue.
Children and adolescents today have free access to explicit and graphic pornographic videos. And the majority of the material they are watching depicts rough acts of sex or violence towards women.
Speaking to The Guardian, anti-pornography campaigner Gail Dines, explains the profound effect this is having on our children. She says:
We are now bringing up a generation of boys on cruel, violent porn and given what we know about how images affect people, this is going to have a profound influence on their sexuality, behaviour and attitudes towards women.
7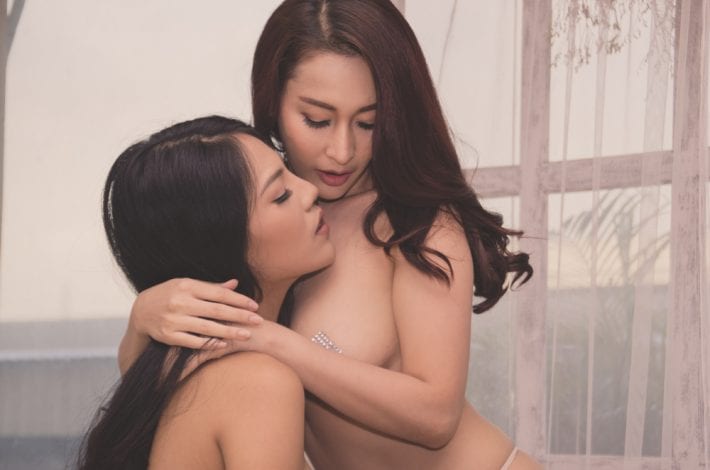 7
Porn world is not the real world
There's no denying that being exposed to this kind of porn is having a damaging effect on our children.
Speaking to the BBC a 13 year old girl said:
A few of my friends have used (porn) for guidance about sex and are getting the wrong image of relationships. One of my friends has started treating women like he sees on the videos – not major – just a slap here or there.
Parents can help balance the worrying messages porn is giving children by talking to them frankly about how it is not a representation of sex and relationships in real life. It does need explaining that there is a difference between women in pornography, usually being treated purely as sex objects, versus women in the real world who should be treated and respected as people.
Sexual relationships in pornography are often focused mainly on the man's pleasure and have begun to be increasingly violent towards women. It's therefore worth highlighting that these relationship are different from most sexual relationships between couples in real life, where partners try to please one another and treat each other with kindness.
8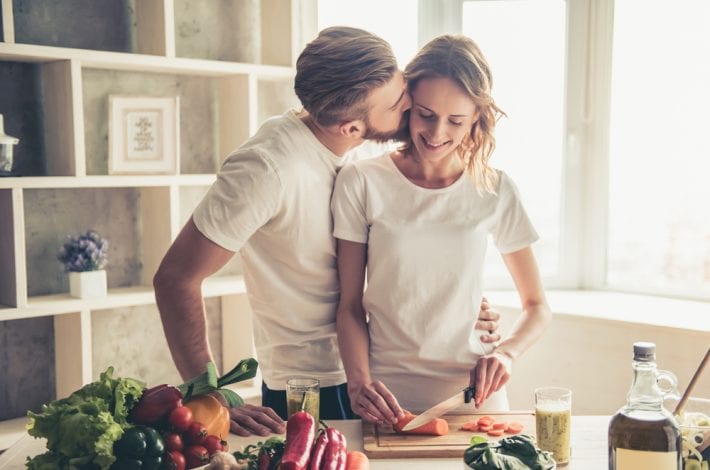 8
Talk the talk but also walk the walk
Dads can model how to treat women with respect by the way they treat their partners.
If your son sees you being kind and respectful to your partner, backing them up in arguments and supporting them, he will take your lead. Your daughter will learn to expect respect and kindness from her partner.
If he views moments of intimacy, such as tender kisses and hugs, it can do a lot to offset the distorted representations of relationships that they are being shown by porn.
Talking about puberty and all the awkward and embarrassing things its entails can feel hard at first. But the more you talk, the easier it becomes. If you don't give your child accurate and informed information to navigate through the teenage years, then they will turn to other sources to find answers to their questions or show them the way and that's when difficulties can occur. So talk to your child often, openly and honestly. Feel the embarrassment and do it anyway.
Take a look at our article How to have THAT talk for detailed tips on discussing the birds and the bees with kids for the first time.