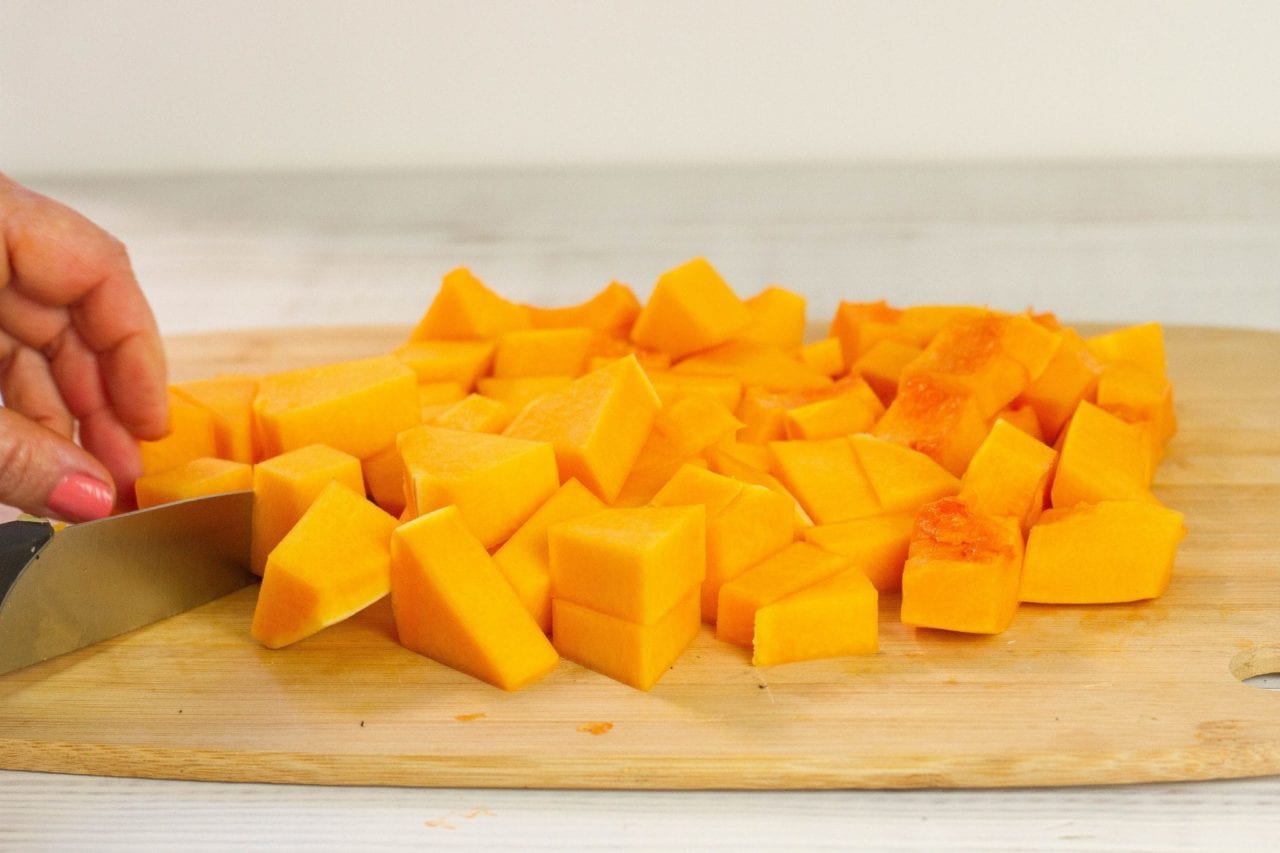 If you're like us, you've struggled to cut this awkward shaped vegetable!

Our attempts would begin with cutting the squash in a few places, before somehow skewering the knife into it and getting it completely stuck.

After five minutes of trying to prize the knife out without getting hurt, we eventually managed to chop the squash into sections and then into chunks.

We thought, there must be a better way!

So we've put together a quick guide of how the experts chop their butternut squash without getting their knives stuck.

Try this hassle free method and see if it's easier.
Summary
Prep: 10 minutes
Ages: Parents
Difficulty: Intermediate
How best to cut a butternut squash
Step by step guide:
1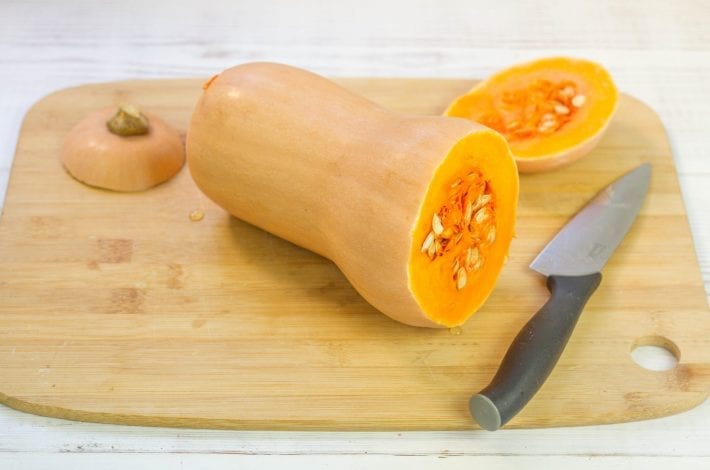 1
Slice the top and bottom off.
Using a sharp knife, top and tail your butternut squash.
The bottom should be a large enough slice, to allow you to see the seeds inside the squash.
2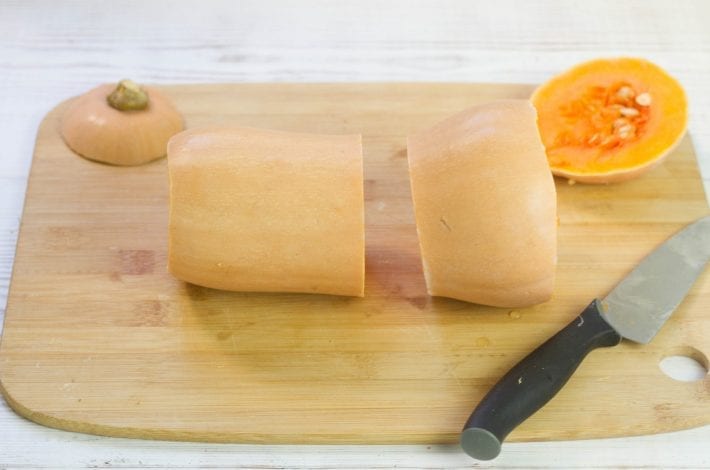 2
Cut the butternut squash into 2 pieces
At the base of the long stem, cut the butternut squash in half.
You should have one piece with the curved base and another with the cylindrical top part.
3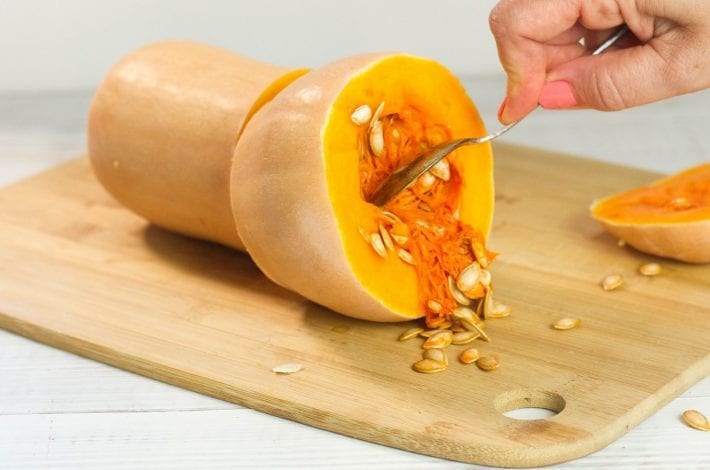 3
Scoop the seeds out
Take the bottom half and scoop the seeds out with a spoon.
This should be much easier now you don't have the long part attached to it.
4
4
Peel and chop the butternut squash pieces
Using a peeler or knife you can now peel both pieces of butternut squash.
Then, chop them into cubes ready to use.
Peel and chop butternut squash for baby purees, creamy soups and roast vegetable dishes.
Pin it for later
How to Peel and Cut a Butternut Squash