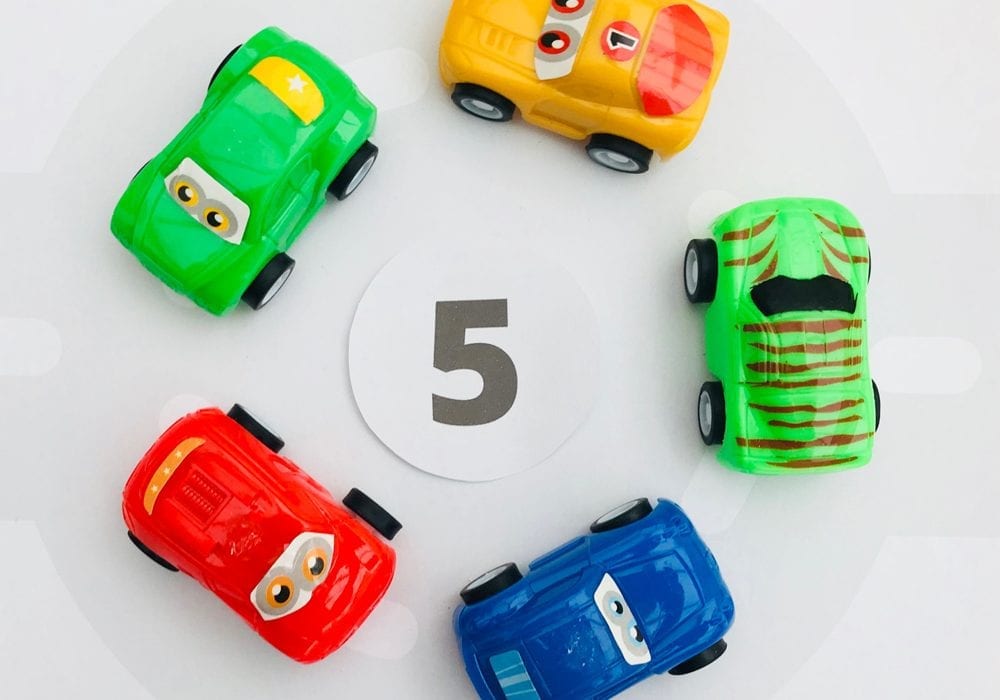 Playtime Learning
Counting for Toddlers | Busy Roundabout Activity
Is your little one a car fanatic? If so transform toy cars into a number activity to help make learning part of their normal play.
Here in this Counting for Toddlers Busy Roundabout Activity, they will first learn to recognise the number shapes and names.
They will then learn how to count out the right number of cars for each number.
Place them on the busy roundabout and have fun driving them round!
With free printables provided, it's a quick playtime learning activity to set up too
.
Summary:
Time: 10 minutes
Ages: Toddlers to Little Kids
Difficulty to make: easy peasy
Skills: Count out objects to 10
1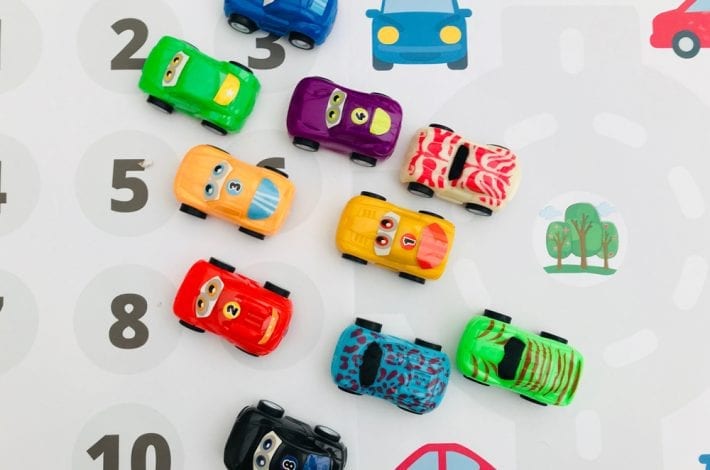 1
You will need:
10 small car toys
Free printable worksheets:
2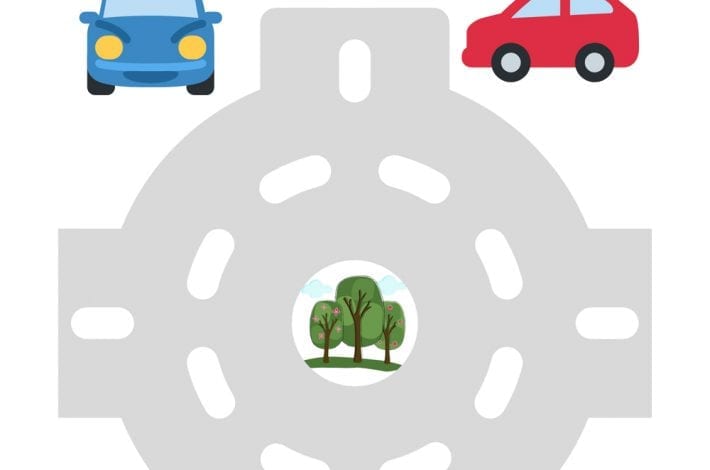 2
Step 1: Print out the worksheets
Print out our FREE worksheets:
3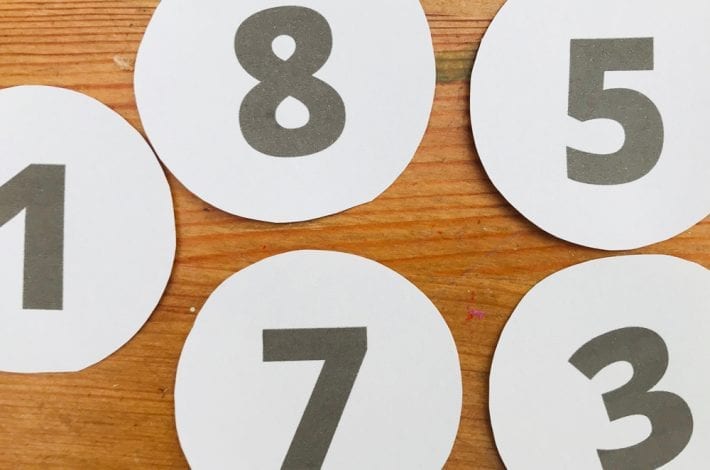 3
Step 2: Cut out the numbered counters
Carefully cut around the numbered circles to make round counters.
Now you have the roundabout game board and 10 counters with the numbers 1 to 10. Add some cars and you have everything you need to start the activity.
Say Each Number Together
Before you begin playing, place the number counters down on the table.
Point to each one and slowly say the numbers out loud together.
If your child is already familiar with number shapes then point to the counter and ask them to tell you what the number on each one is.
4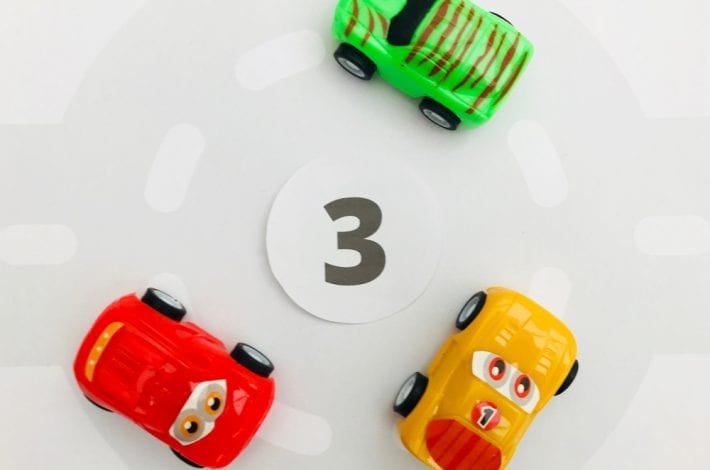 4
Play the Count to 10 Acitivity
This is a very busy little roundabout. Sometimes there are only 1 or 2 cars driving around it. But at rush hour up to 10 cars can be driving on it.
Place all the counters in order from 1 to 10. Take a little time to point to each one as you count together from 1 to 10.
This just gives your child a little extra familiarity with the number shapes.
Then play the activity:
Ask your child to pick a numbered counter and place it in the middle of the roundabout.
Can they tell you what number it is? Here it's the number 3.
Ask them to count out 3 cars slowly, 1, 2, 3. Can they check that they have the right number?
Place the cars on the roundabout around the number 3.
They can then have fun driving them round and round the roundabout.
5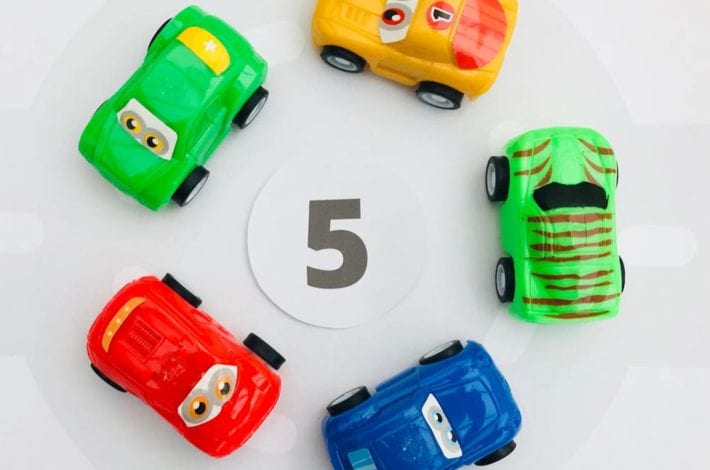 5
Repeat the activity for different numbers
Clear the roundabout and play the game again using a different number counter.
Remember that learning to count out objects is a new skill for your child that takes practice.
It can be a good idea to start with smaller numbers and slowly build up to bigger ones as they get better at counting.
Carry on playing the game, each time placing a different numbered counter in the middle of the roundabout.
6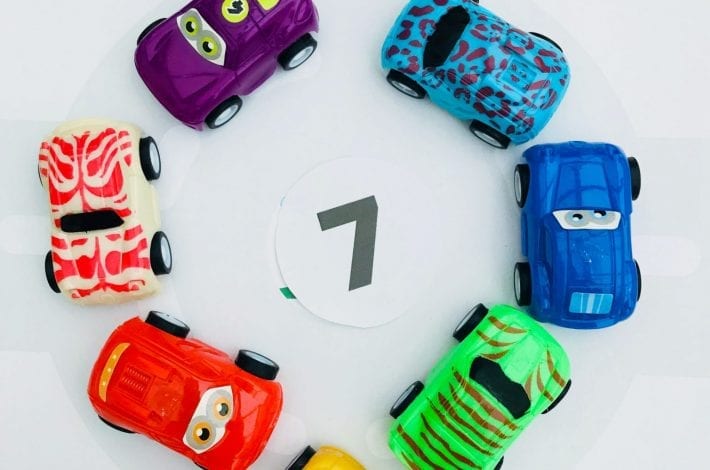 6
It's getting busier!
Here the child has counted out 7 cars to drive round the roundabout. It must be close to rush hour!
Let them point to each car and count them out again to check that they have the right number.
Carry on playing until they have used all the numbered counters and have counted all the way from 1 to 10.
Latest Chats
Mas & Pas Community Chat Groups
Making learning a part of play is so much more fun. It's also an effective way for kids to learn new concepts and reinforce their knowledge.
Once they get the hang of it you might even find them counting out their cars on their own while playing around with them.
Latest Chats
Mas & Pas Community Chat Groups