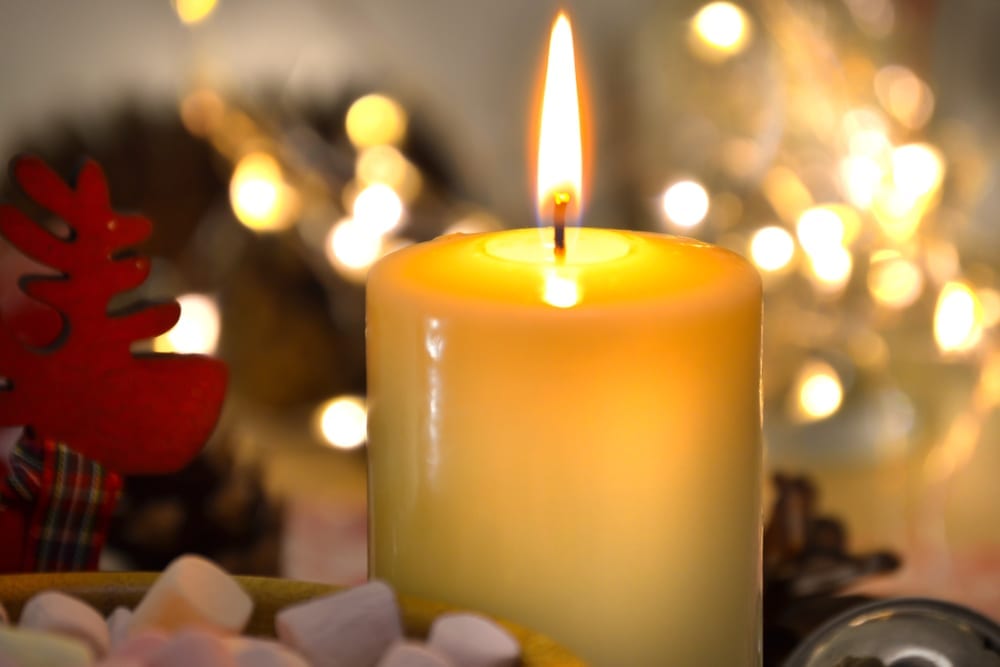 My dad died last summer. His death was unexpected and sudden and by the time the rest of the world was getting ready for Christmas, I was still numb and in shock with grief.
It feels cruel that, even though your world has fallen apart and you're reeling with grief, the rest of the world carries on about their own business. But time marches on and I too had to find a way to put one foot in front of the other.
As Christmas came ever nearer I felt weighed down with sadness and trepidation about how to get through the day. But I have two children who were still expecting Santa to come and looking forward to all the festivities. Even though this Christmas would be a hard one to get through it had to happen and I had to find a way through.
It's the little things
I tried to brace myself as best I could for my first Christmas without my dad. I didn't feel any festive cheer and getting ready for the big day felt mechanical, as if I was just ticking things off a list robotically.
When Christmas Day finally came, I thought that the big things would get me but, in fact, it was the little things that really floored me.
I managed when I set the table for 8 out of habit and then had to take away one plate and shuffle the rest round to fill the gap. I held back the tears when I greeted my mum at the door taking the lead from her brave exterior and practised smile. But when the children opened their presents and I saw the gift tag that read 'Love from Grandma' instead of 'Love from Grandma and Grandad' I crumpled and had to make a hasty excuse to leave the room. And I had to gasp back the raw hurt that felt like a punch to my chest and made me feel like I could no longer breathe.
Erased traditions
The hardest thing about getting through the day was the fact that for 45 years my lovely dad had been part of each day and his place and his role at Christmas was ingrained in our family tradition.
He was the one who brought the brandy butter that he always made with pride (even though hardly anyone really liked it). He was the one who made a big song and dance and played up his part when he flambeed the Christmas pudding. He was the one who always organised the family 'Drawing Game' and made us all groan and giggle by coming up with more and more difficult words and phrases to draw without speaking, as he lorded over proceedings as quiz master and head judge. He was the one who brought the fun and the laughter into Christmas. And without him everything seemed quiet and flat and wrong.
We noticed his absence at so many points during the day and even though we carried on all his traditions it felt wrong that it was not him leading the proceedings. Quite simply there were so many reminders of how much we missed him and it was the hardest thing to bear.
First Christmas is the hardest
That first Christmas without Dad was so so hard. But there were some things that made it more bearable and helped us coping with loss at Christmas. The biggest of which was the love of my family as we gathered together for the day.
I imagine the pain was worst for my mum. But we had all lost a father, a husband, a brother, a Grandad. We all experienced the loss at this time in different ways. But together we found some ways to get through the day with both tears and laughter.