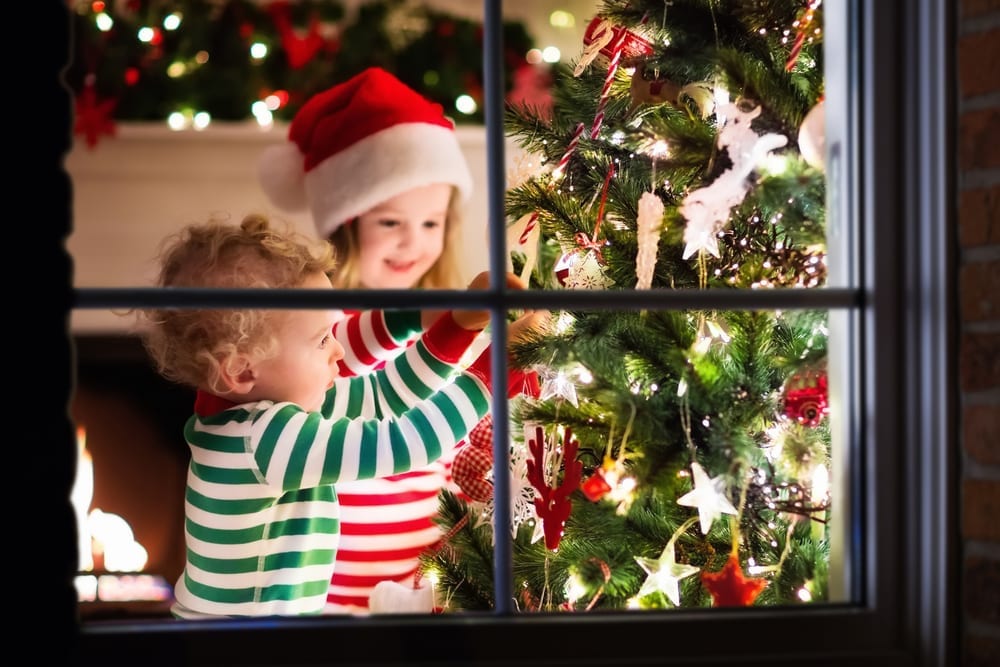 The night before Christmas can be almost as enchanting as the day itself. There's a crackle of excitement and anticipation in the air as your children get ready to sleep.
They know they'll wake up the next morning to discover that Father Christmas has visited. They'll rush downstairs to see what presents he has left in their stockings and under the tree.
Build up the suspense and delight with these 15 original ways to make Christmas Eve magical.
15 original and low cost ways to make Christmas Eve magical 
1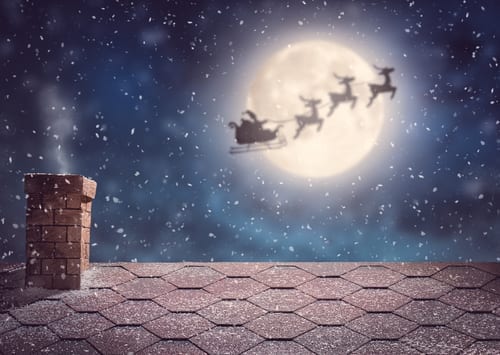 1
See Santa flying through the sky
If you look closely enough at the right time, then you might just see Santa flying through the sky.
Shhh! Between you and I, it's not actually Father Christmas. Instead it's the lights from the International Space Station. At certain times of the day you can see it. It looks like a very bright star moving across the sky.
Check the ISS website to find out exactly when to look into the sky this year to see Santa flying by.
2
2
Give Santa a Magic Key
Santa always comes down the chimney to deliver his gifts. But what happens if you don't have a fireplace?
Worry not. Father Christmas will still be able to deliver presents if you leave out a magic key. To make one, take an old key and tie a ribbon onto it. Add a label to mark it clearly as 'Santa's Magic Key'.
You can add a little poem, such as:
We don't have a chimney, as you see

So, Santa, use this Magic Key

Use it once on Christmas Eve

And put it back before you leave.
3
3
Scatter some reindeer dust
Rudolph and all his friends will need to know where to land to deliver your child's Christmas gifts. 
Give them a helping hand by sprinkling some reindeer dust along your path or drive.
Simply mix oats with glitter (ideally edible glitter just in case any curious birds peck it too). You can then pop your reindeer dust in a pretty bag or sachet.
Take it out on Christmas Eve to sprinkle all around the outside of the house. 
4
4
Make a magical snowflake treasure hunt
Create your own Winter Wonderland to wow the kids. It takes a little preparation to play this game, but it's worth it to see the glee on your child's face.
Buy some white paper doilies and grab some pegs. Send one adult out in advance to hang the 'snowflakes' all over your garden, or even along a local woodland path.
When it's ready, head out on a walk to see if your child can spy all the snowflakes and collect them.
5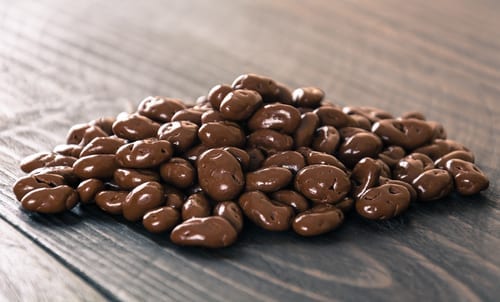 5
Scatter some reindeer poop
Poop has never been more magical!
The kids will be so excited when they see that Rudolph and his friends have left a little 'present' behind.
Sprinkle some chocolate raisins by the fireplace as reindeer poop pellets.
You could even add a little note from Santa apologising for the mess and explaining he did not have time to clear it up.
6
6
Make sure Santa leaves footprints
Watch the children's little faces light up as they discover that Santa came down the chimney and left some footprints.
To create them, cut out footprint shapes from card and lay them out on the floor. Sprinkle them with icing sugar, all around the edges.
Then remove the card templates to leave behind Santa's snowy footprints.
7
7
Decorate a gingerbread house
Are you looking for a fun family activity for the afternoon on Christmas Eve? Why not decorate a gingerbread house with yummy sweets?
You can make your whole gingerbread house from scratch if you like to bake.
Or you can buy ready-to-assemble gingerbread houses from Ikea or from supermarkets. You glue the pieces together with icing and add more icing on top and sweets for decoration.
They look (almost) too good to eat.
If you want to make your own gingerbread house then you can find a gluten free Gingerbread House recipe here, with templates for each 'wall'.
8
8
Put together Christmas Eve boxes
Christmas Eve boxes are a fast-growing trend. They're a really lovely way to bring a bit of magic and excitement to Christmas Eve.
Take an ordinary card box and decorate it with some festive gift wrap.  Add some wrapped gifts inside it for your child to open on Christmas Eve.
You don't need to fork out on expensive gifts. It can be full of little things that will make the night before Christmas more magical and exciting.
Ideas for what to put in your box could include:
Reindeer dust (see idea #1: mix oats with edible glitter to sprinkle on the path to light the way for Santa)

New pyjamas 

Cosy slipper socks

Mugs, hot chocolate sachets and mini marshmallows

A book (such as 'The Night Before Christmas')

A Christmassy colouring or activity book and pens
9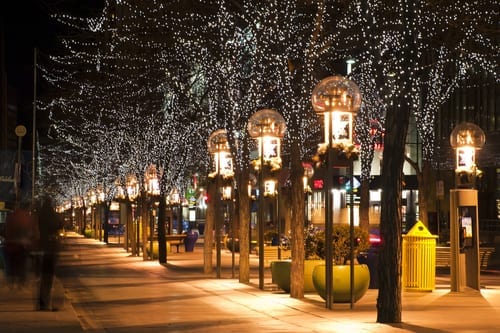 9
Go on a twinkling neighbourhood walk
Watch the houses lit up by Christmas lights as you walk around your neighbourhood.
It's a lovely way to round off your day before you all get settled down and hang your stockings by the fireplace.
Looking at all the windows and the twinkling lights brings an extra bit of magic to Christmas Eve.
10
10
Track Santa
Track Santa's progress as he sets off from the North Pole to deliver presents to girls and boys.
Visit the NORAD website to track Father Christmas's sleigh. You'll see him make his way across the globe on Christmas Eve.
11
11
Cook up a family Christmas Eve feast
Make the last time you'll eat together as a family before Christmas Day really magical.
Eat by the light of the twinkling Christmas tree lights and light candles on the table. Put Christmas carols on in the background to set the mood.
You could even put out Christmas table crackers and sprinkle the settings with glitter or confetti. It's a beautiful way of building up anticipation for the big day and spending time together as a family.
12
12
Watch a festive film
Is there anything cosier than snuggling up together for a Christmas movie?
If you're looking for inspiration, check out our favourite holiday movies. And enjoy the warm festive magic!
13
13
Curl up together to read the 'The Night Before Christmas'
It's a classic and one of the most loved Christmas Eve tales to share each year with your children.
When they're in their jammies after bathtime, snuggle up on the sofa together. Read this classic tale out aloud in front of the fireplace or with the Christmas tree lights flickering. 
It will set the scene for Santa's visit and let the kids go to sleep dreaming of the magic ahead.
14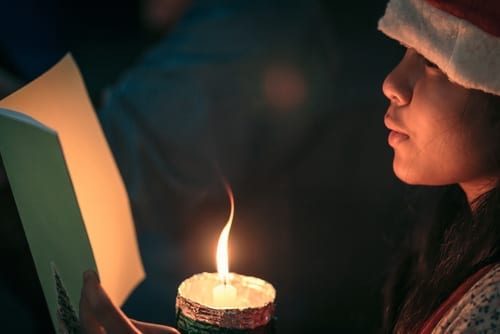 14
Sing some Christmas carols
Spread some Christmas cheer by singing carols together. Or play some Christmas music and sing and dance along.
15
15
Hang stocking and leave out mince pies for Santa and carrots for the reindeer
It's one tradition that you can't miss out. Before bed, hang up your stockings over the fireplace.
Leave out a little treat for both Father Christmas and his reindeer. And let the kids discover the crumbs the next morning.
They'll love to imagine how Santa and Rudolph were munching away on their midnight snack. 
So pick your favourite family activities and make Christmas Eve extra magical this year! 
Let's hope that after so much fun there will be nothing stirring in the house, not even a mouse.