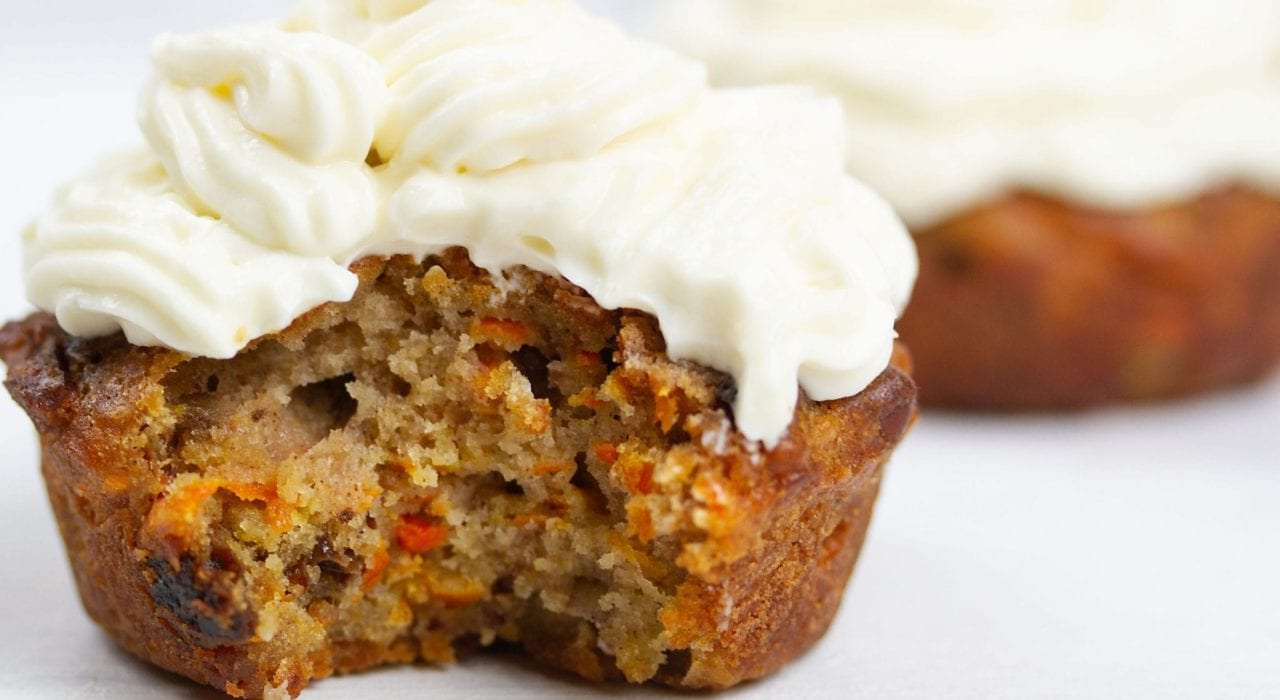 Our carrot cake cupcakes are made with dried fruit, pecans and maple syrup…there's no refined sugar here! They're topped with a lighter cream cheese icing. Traditional cream cheese icing can have 450-550 calories per serving (yikes!). We've created a lighter cream cheese icing at a fraction of the calories at 160 calories a serving, while staying completely creamy and delicious.
Summary
Prep: 10 min
Cooking: 20 min
Ages: Toddlers to Teens
Difficulty: Easy Peasy
Makes: 6 large cupcakes
Ingredients
Carrot cake:
1 cup all-purpose flour
1 teaspoon baking powder
1 teaspoon cinnamon
½ teaspoon salt
2 eggs
25 grams of melted butter
100 ml of vegetable oil
4 Tablespoons of maple syrup
½ teaspoon of vanilla extract
1½ cups of grated carrots (150 grams)
½ cup chopped pecans (50 grams)
¼ cup of raisins, chopped (30 grams)
1 date, chopped
Frosting:
225 grams of cream cheese
4 tablespoons of maple syrup
1 teaspoon of vanilla extract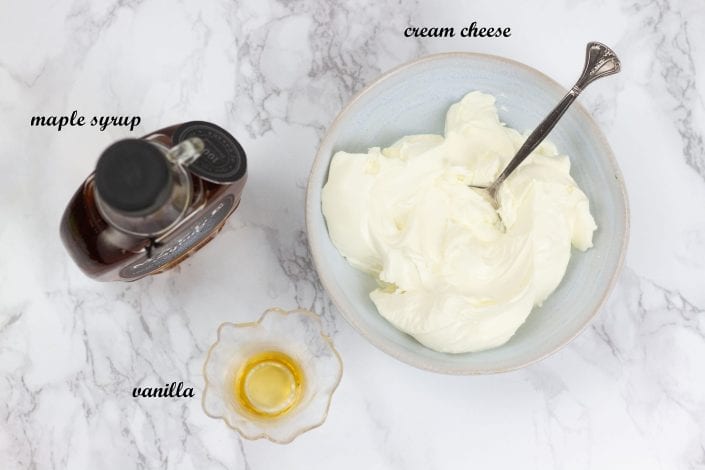 Instructions
Carrot cake:
Preheat the oven to 180 degrees Celsius.
Line a 6 cup muffin tin with cupcake liners or spray with cooking oil.
In a medium bowl mix together the flour, baking soda, salt, cinnamon, carrots, raisins, date and pecans in a medium sized mixing bowl.
In a separate bowl whisk together the eggs, maple syrup, melted butter and vanilla extract.
Pour the wet mixture into the dry mixture and stir to combine.
Fill your muffin cups and bake for 20 minutes or until golden on top.
Let them cool as you prepare the cream cheese icing.
Frosting:
Mix together the cream cheese, maple syrup and vanilla extract in a bowl until it becomes a thick and creamy.
When the carrot cake cupcakes have cooled, you can add the frosting to them using a spatula. Alternatively you can use a piping tool.
For a homemade piping tool spoon the frosting to a plastic bag, snip one corner of the bag about 1cm wide and squeeze the frosting out onto your cupcakes.
Carrot cake cupcakes – our step by step guide:
Combine your flour, baking soda, salt, cinnamon, carrots, raisins, date and pecan nuts in a medium sized mixing bowl.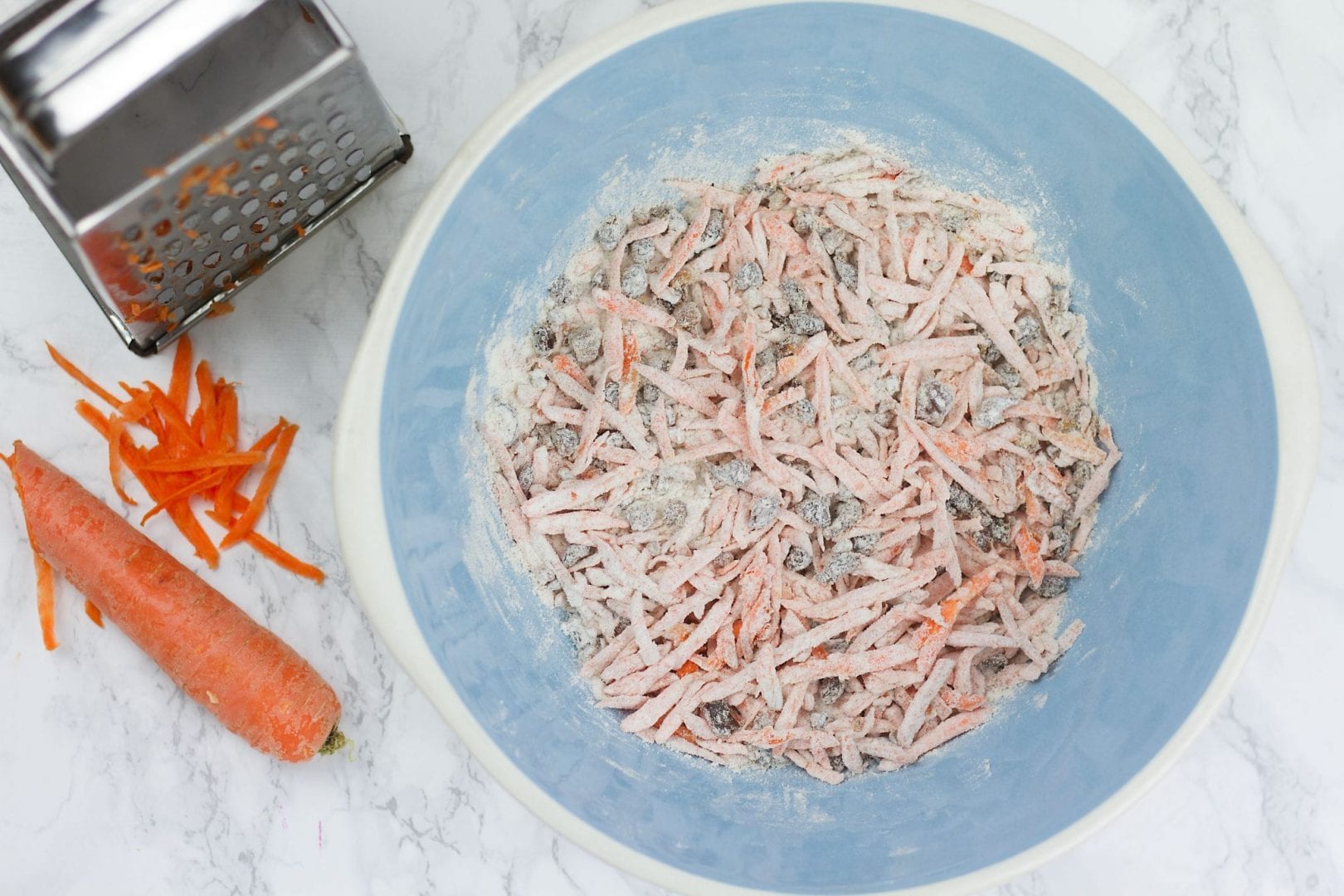 In a second bowl whisk together your eggs, vegetable oil, melted butter, maple syrup and vanilla extract.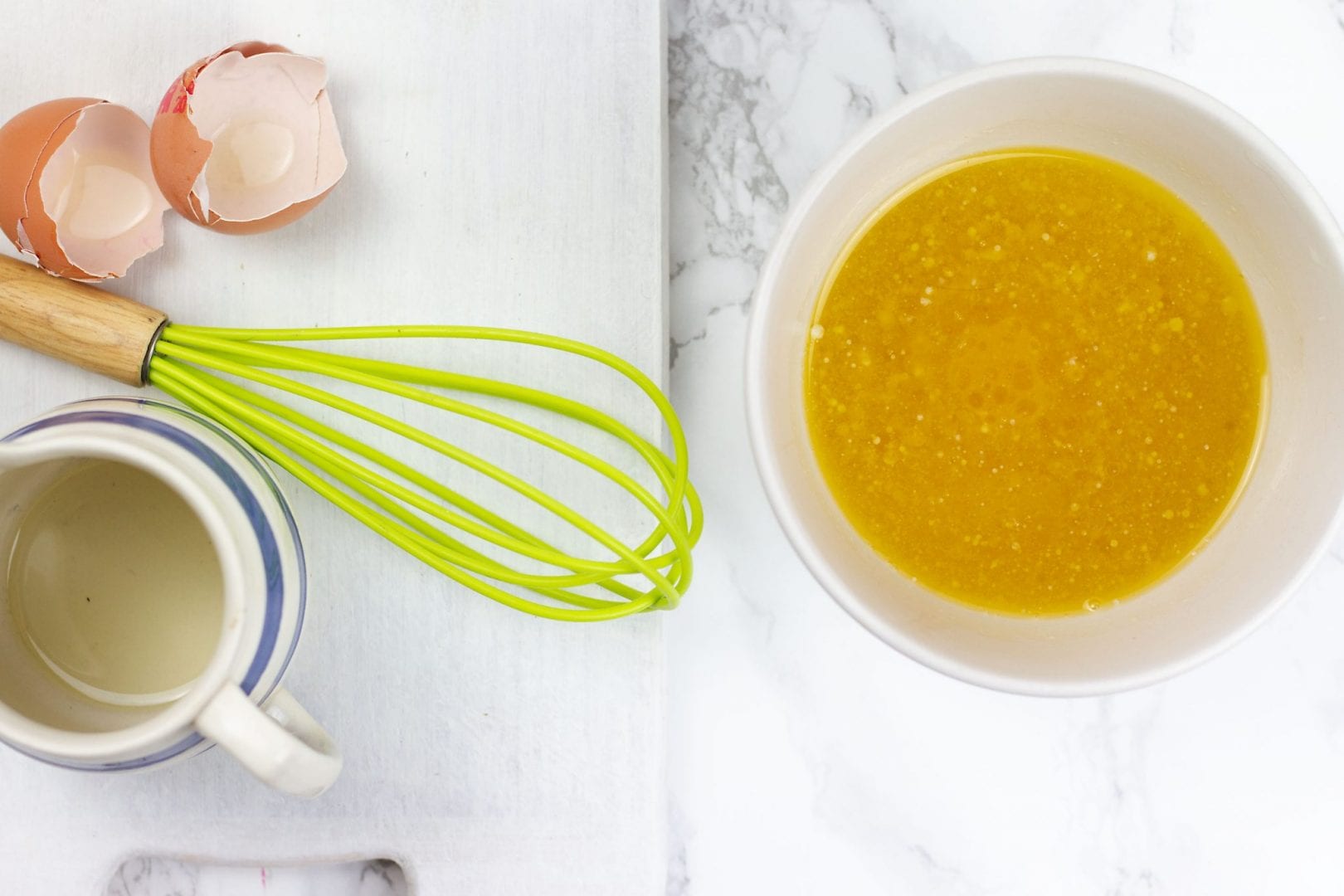 Now mix the two together to make your cupcake batter.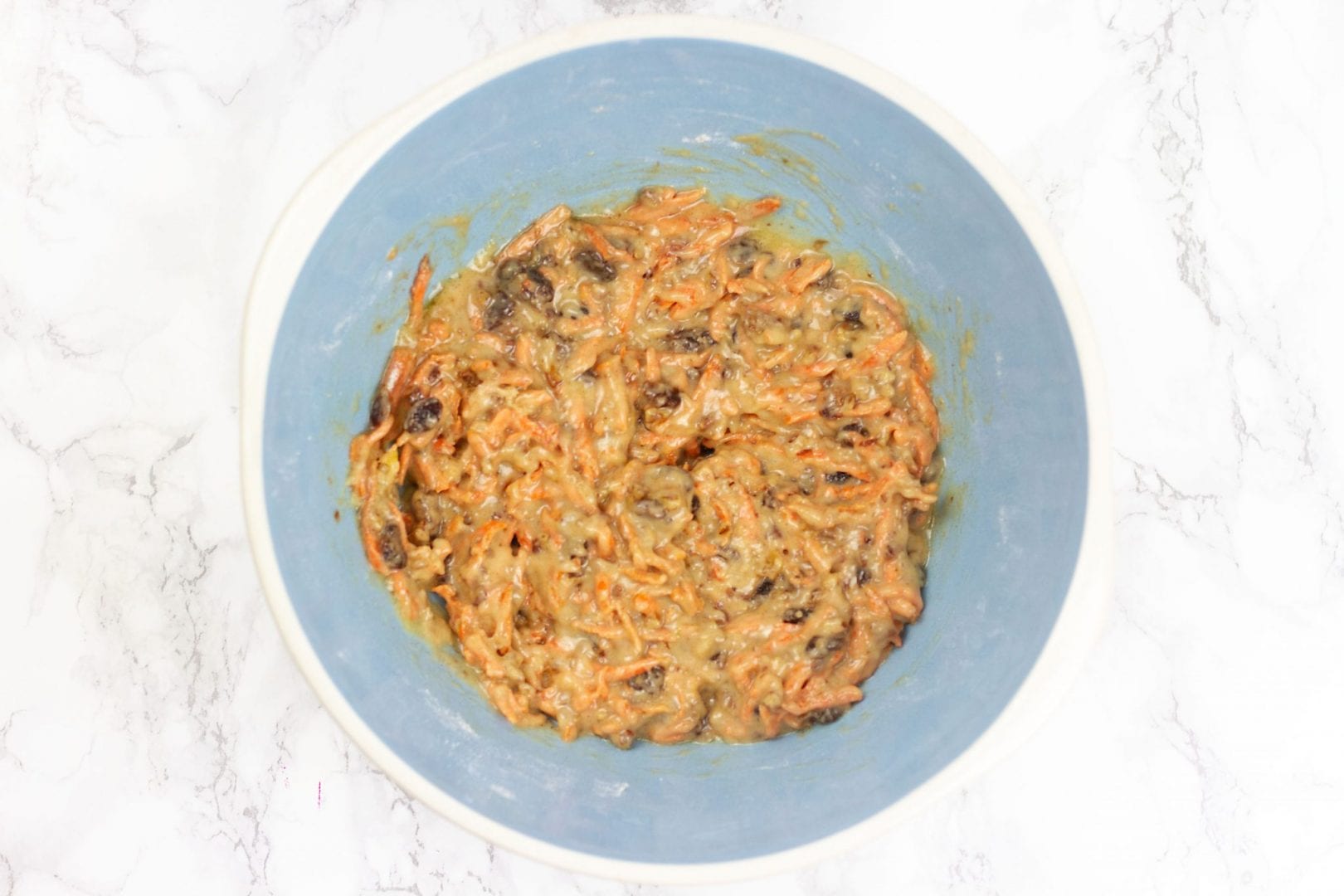 Prepare to pour your batter into your tin.
You can use a 6 hole muffin tray or use silicon cupcake liners.
Spray the inside with oil spray and pour the mixture into the moulds, filling them to the top.

Bake in the oven for about 20 minutes or until the tops turn golden.
  Let them cool for about 15 minutes before frosting.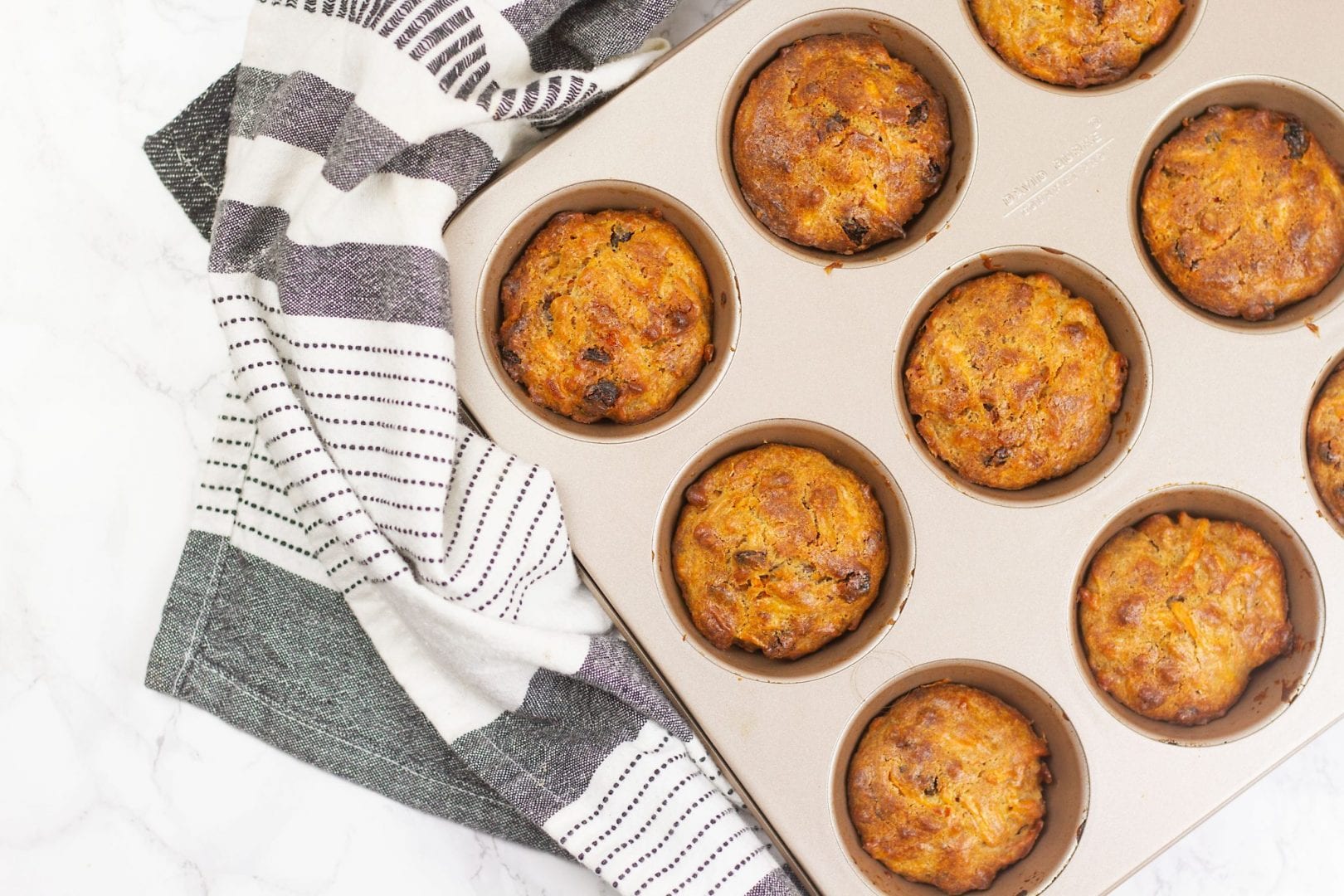 Once your cakes have cooled you can either put your frosting on with a spatula or a knife or you can use a piping tool.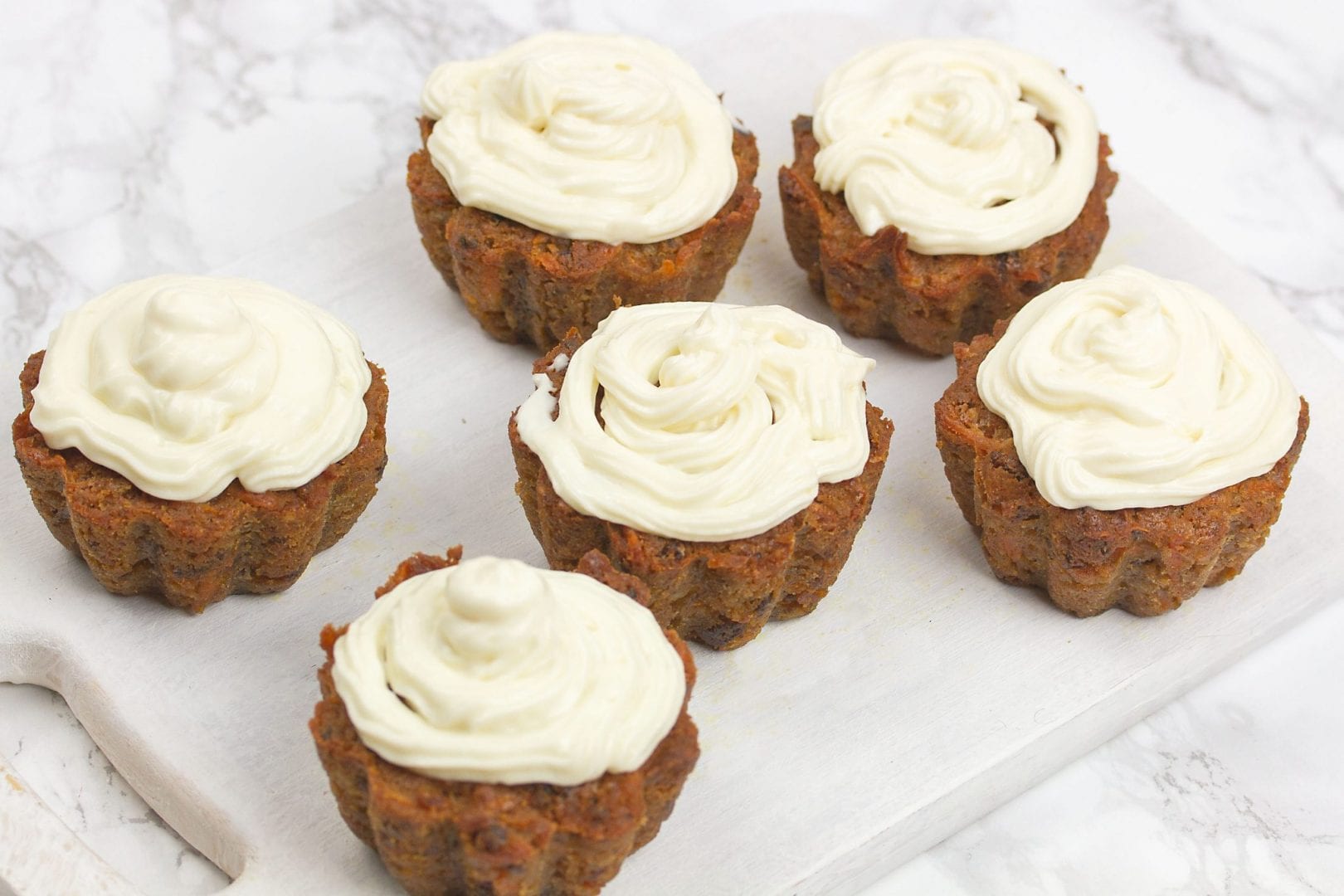 Enjoy these lighter, healthier and delicious carrot cake cupcakes.