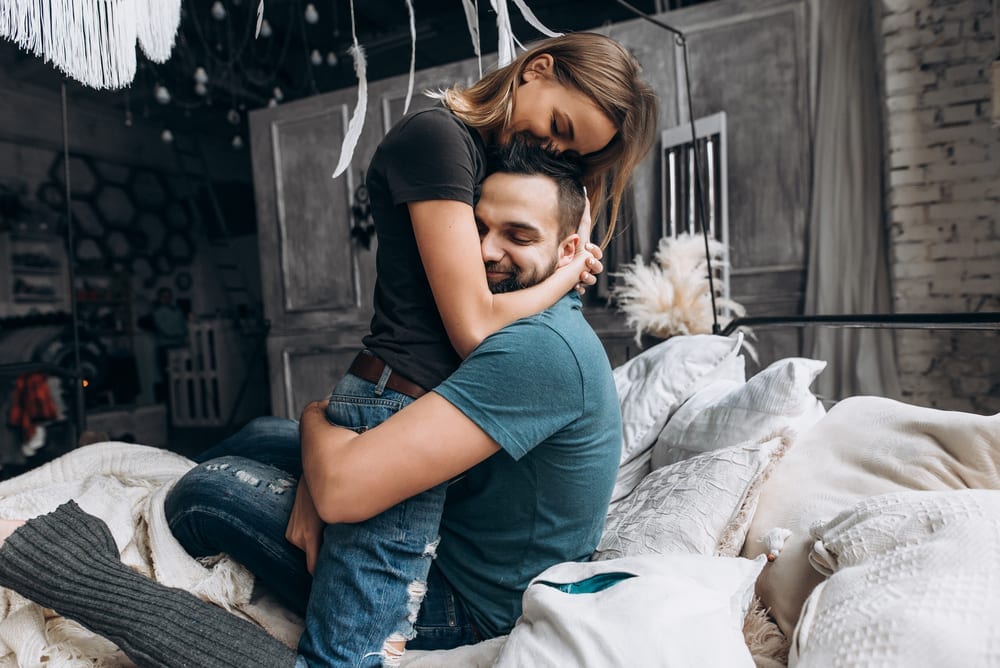 What's the secret to happy married life? What are the things that keep you together through good times and bad and through all life throws at you?
We've scoured the internet to find out 7 things that people in happy marriages have in common. And some of them might surprise you.
1
1
They do the chores together
How often do arguments happen over the household chores? Rows can erupt over whose turn it is to hoover the living room and who forgot to take the bins out.
A recent poll of married couples revealed that sharing chores is the key to a happy marriage. When household chores are shared equally or done together then couples tend to be happier. Who knew that stacking the dishwasher together could be the glue that gets you through?
2
2
They laugh together – through it all
American comedian, Jay Leno, once said 'You can't stay mad at somebody who makes you laugh'. And he's right. Research shows that the happiest couples laugh together – a LOT. They tease each other, are playful together and find the funny side of tricky situations.
Humour is even thought to be key to the long and happy marriage of the Queen and Prince Philip, who recently celebrated their platinum anniversary. Courtiers from Buckingham Palace have reported hearing 'screams of laughter' from the Queen in response to Prince Philip being silly. The couple are also said to be 'tickled' when things go wrong during public events.
3
3
They spend (some) time apart
The happiest couples enjoy spending time together but also make sure they spend time apart doing different things with different people. TV presenter, Lorraine Kelly,who has been married to her husband Steve for over 20 years, says that giving one another space is the key to her happy marriage:
We give each other space. We have our own interests as well as enjoying doing things together. That keeps us interested and interesting.
4
4
They kiss at least 14 times a week
When 2000 people in their 50s were asked about the secrets of a happy marriage, they put kissing high on the list. And not just kissing, but kissing often – at least 14 times a week.
So to get to 14 times a week, perhaps they made a vow to kiss each other goodbye every morning and hello each evening?
The happy couples also said it was important to say 'I love you' to one another at least 9 times a week. So now you know, you can get kissing and get loving! 
5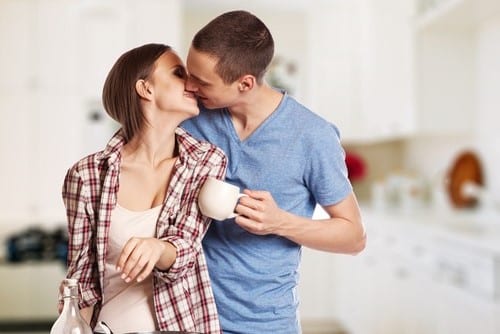 5
They surprise one another
A British florist let slip that Prince William buys Kate flowers every now and then as a surprise.
Singer Martin Kemp, who has been happily married to his wife Shirley for over 25 years admitted that he regularly buys her white roses because they're her favourites.
Actor Pierce Brosnan brings his wife breakfast in bed, saying:
I love romance: I bring Keely breakfast in bed on a tray with a single flower from our garden. I did that when we first started dating, and I still do it.
It's not just about remembering birthdays and anniversaries, it's the little things that matter too.
6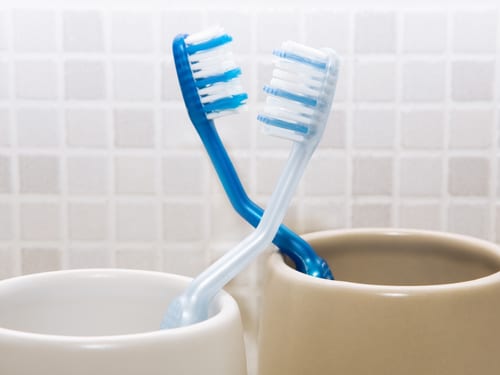 6
They have separate bathrooms
Catherine Zeta Jones, has been married to Michael Douglas for 18 years and from early on she believed that the key to a happy marriage is having your own bathroom.
She has been reporting saying:
For marriage to be a success, every woman and every man should have her and his own bathroom. The end.
7
7
They treat marriage like a long distance marathon
Actor Colin Firth, who has been married to his wife Livia for more than two decades says he treats marriage like 'long-distance running', where you can't leave the track. It was in an interview with Piers Morgan Tonight that he said:
Every relationship in life you're going to have to take care of, there's a marathon factor to it.
If you know that it's a marathon, you're in it for the long haul and you're not going to leave the track, then you are both more committed to find a way to make things work, no matter what life throws at you along the way.
Actor Will Smith, who has been married to Jada for 22 years, has seen some tough times and even went through a brief split with his wife before they found one another again. And he too believes that the key is never be a quitter, saying:
You can't expect it to be easy. And you know, we're just not quitters. If there is a secret, I would say it's that we never went into working in our relationship. We only ever worked on ourselves individually, and then presented ourselves to one another better than we were previously… Really, at the end of the day, it's just not quitting.
We see two common themes standing out from this list: little things help keep the spark alive and that marriage is something that you need to work at if you want to make it last.
If you can keep both of those in mind then you may have the secret to a happy marriage that can stand the test of time.