Toddlers throw themselves into their activities with energy and enthusiasm. Even the simplest game can be turned into a great adventure!
Here are 10 great games that dads can play with their little ones both in and outside the home. Read on for lots of toddler bonding fun.
Indoor fun
1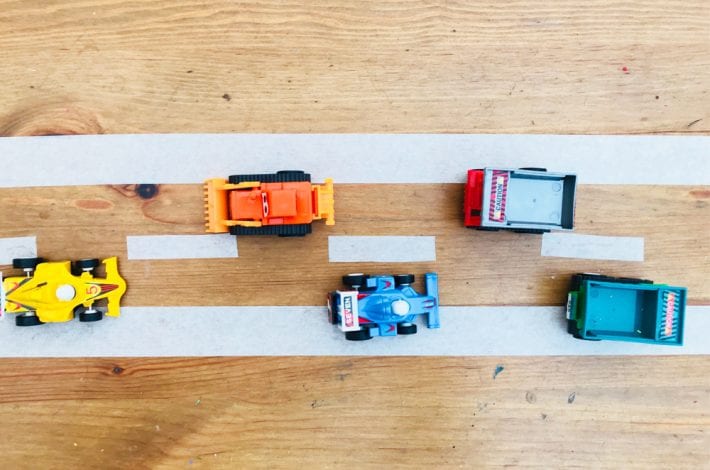 1
Masking tape roads for toy cars
Find some masking tape and stick it onto hard flooring to make roads.
You can make them as long as you want. They can have bends or roundabouts.
You can even stick masking tape roads that go up the sofa!
Once your roads are ready your toddler can drive toy cars around them. It can give you hours of fun playing together up and down your car track.
2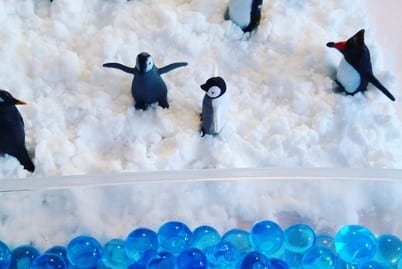 2
Shaving foam sensory play
Squirt a load of shaving foam onto a baking tray for some easy messy play. Pop in some small plastic toys as well for your child to move around and play with.
They will have great fun squishing and squashing the foam between their fingers.
For extra fun you can also add some water beads to the shaving foam. These are small beads, which you soak in water until they swell to large globules.
They are super squishy and tactile and great for young children to play around with.
3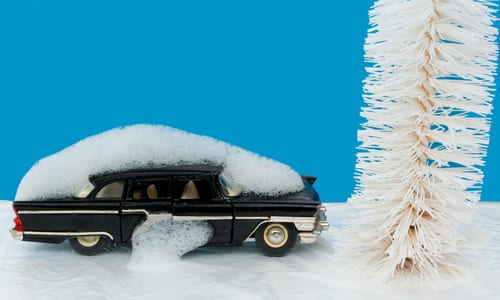 3
Toy car wash
Gather your toddler's plastic toy cars and set up a car wash. Just fill the sink or a washing bowl with water and bubbles. Add a washing up brush or sponges.
Then have fun together giving each car a wash and drying them on towels or with a hair dryer afterwards.
Your toddler will have made their own car wash and you'll have given their toy cars a clean at the same time!
4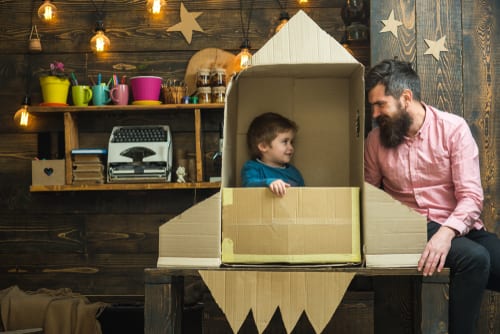 4
Big box imaginary play
Find a very large cardboard box and then use it to spark your toddler's imagination. You'll be amazed at what a simple box can become.
Turn it into a space ship, a rocket, a car or a house. You can draw on it with pens, or add stickers or bottle tops to it.
Add more details by gluing on bits and pieces like maybe some scraps of wrapping paper or coloured card shapes. Cut out some doors and windows with scissors.
Then get inside with your toddler and have fun 'driving' or 'living' in your new creation.
5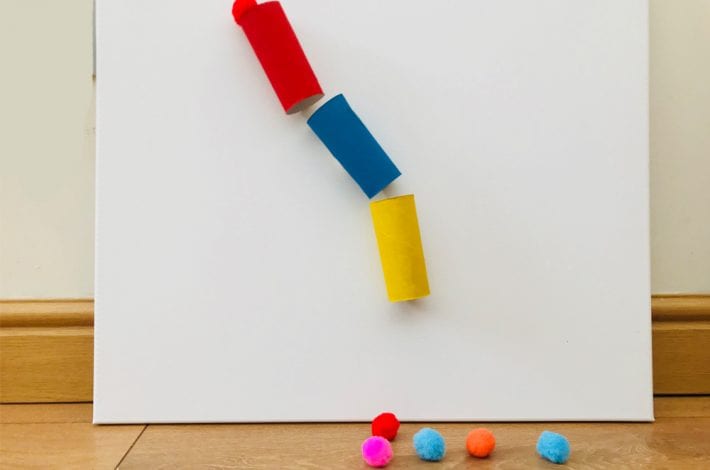 5
The great pom pom drop
This homemade game is quick and easy to set up and can give your toddler hours of fun! You need some cardboard tubes like those inside cling film or foil rolls, and some fluffy pom poms.
Tape the cardboard tubes onto a wall with masking tape. Put each tube diagonally so that they make a zigzag formation.
Then show your toddler how to drop a pom pom into the top of the tubes and watch them appear again at the bottom!
You can arrange the cardboard tubes differently to make longer runs for your pom poms if you like.
Another way to play is by using different coloured pom poms (like blue, red, yellow). You could paint the cardboard tubes in these colours and stick them individually on the wall.
Your toddler can then match the colour of the pom pom to the colour of the tube and pop the pom pom in that tube. 
It's a great way to learn about colours as well as playing a fun game.
Outdoor fun
1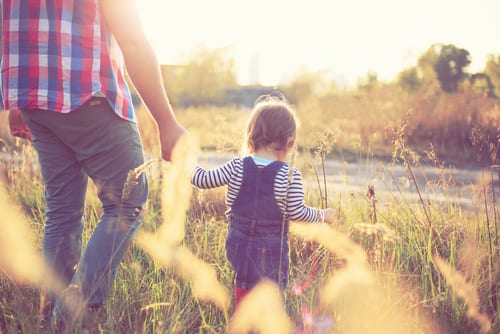 1
Nature hunt
Arm yourself and your toddler with a little bag or box or basket and head out into the great outdoors on a walk.
See how many treasures you can find to pop in your boxes or bags. You can either walk around and see what you find, or you could write a little list of things to try and spot.
To help your toddler, you could print pictures of each item from the internet and add them to your list. That way they can see the items as they tick them off.
2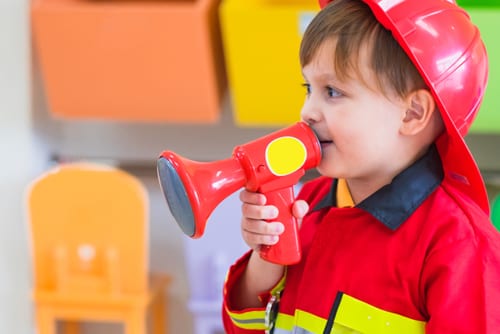 2
Visit your local fire station
Contact your local fire station. You will probably find that many will be open to arranging a visit with your toddler to look around.
Many fire stations have open days when families can visit too! It's a lovely activity for dads and kids. They love seeing the red fire engines and hearing all about the firemen's work.
3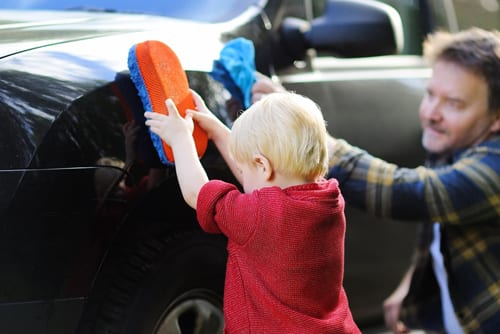 3
Wash the car
It's a bit of a chore for adults but for toddlers it's messy foamy fun! And they will feel good that they have been able to join in with this adult 'job' and be helpful.
Fill a bucket with warm water and washing up liquid. Arm your toddler with a big soft sponge and head outside to clean the car together.
You can show them how to turn on the windscreen wipers to clean the screens too!
4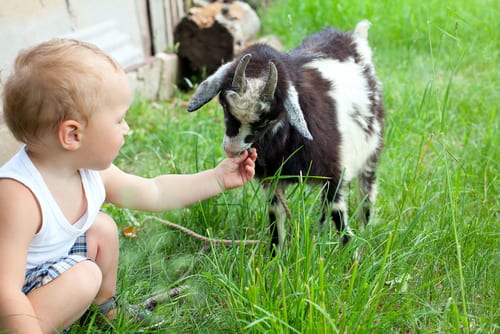 4
Meet some furry or finned friends
Head out to a local zoo, farm or aquarium to visit some animal or fishy friends.
Your toddler will love to see the hamsters, guinea pigs, chinchillas and colourful fish.
If there's a farm that lets them handle certain animals (like rabbits) and feed them, then your toddler will also love that. They adore being able to interact with the animals.
5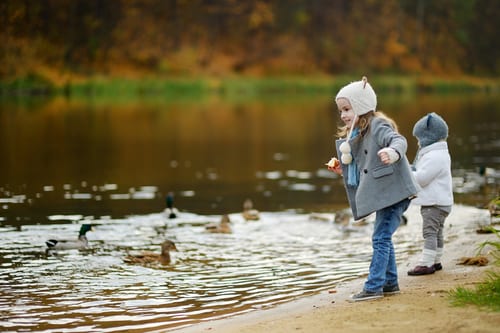 5
Feed the ducks
Prepare some yummy duck snacks and head to your local duck pond to feed your feathered friends.
Most people presume that ducks love bread but in fact it's not the best food to give them. Large amounts of bread are not good for a duck's health. Uneaten bread in the water can cause algae to form and allows bacteria to breed, as well as attracting rats.
Better foods that you can throw to ducks are peas, corn, oats, birdseed, grapes (cut in half), chopped lettuce or vegetable peels.
You can give your toddler a paper cup filled with your chosen healthy duck fodder and then head out to feed them. Enjoy watching them swim towards you for their snacks.
However you choose to spend the day with your little one, have a great one!