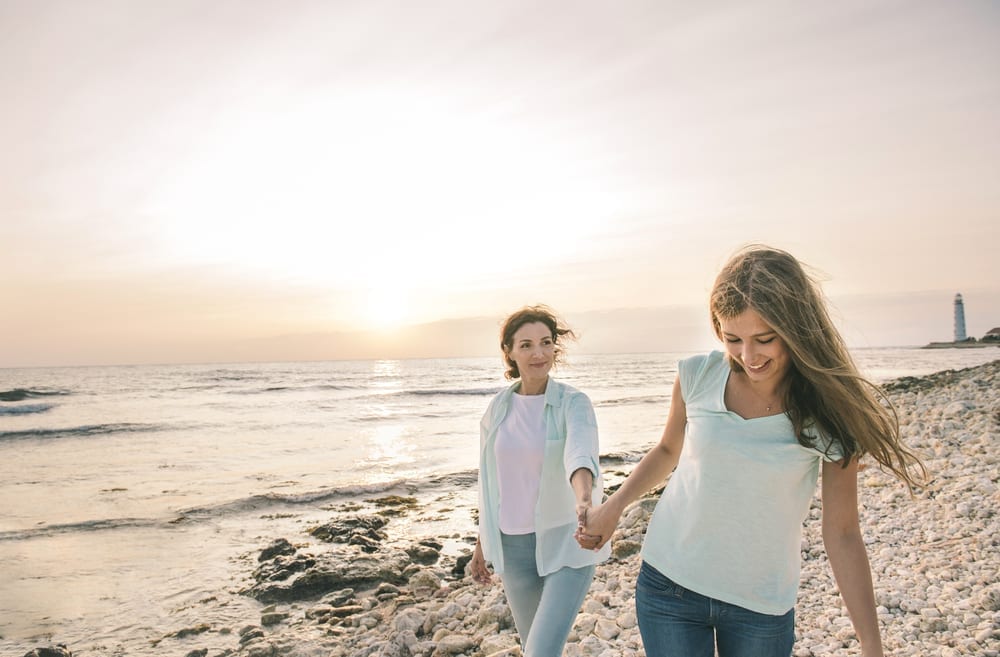 Dear daughter,
Today you hugged me and the top of my head only came up to your chest. I wrapped my arms around you and I felt small in your embrace. When did you become taller than your mum without me noticing? How did all those years roll by?
It seems like only yesterday that you were that chubby, cheeky toddler with a wonky fringe and buckled red shoes, that you so often put on the wrong feet because you could 'do it all by my own'.
It seems like only yesterday that you used to reach your little arms into the air asking me to swing you up into my embrace and carry you when you were feeling tired,
It seems like only yesterday that you used to need me to lie down next to you in bed so you could go to sleep. We'd whisper in the dark and you would twirl a strand of my hair as you drifted off.
And now here you are. Those once tiny pudgy feet clad in T-bar red shoes are ready to stride out into the big wide world, without your mama.
I feel blessed to be the one to watch you grow. Not just taller but braver and stronger and more confident. Grow into the inspirational and talented young woman you are today. But still the imprint of you as my little girl lingers.
I remember like it was yesterday, the times when you needed to clutch my legs when you were feeling shy.
I remember the times when you needed me to stand at the classroom window and wave to you, to make you feel sure that I was there, as you started another day at school.
I remember the feeling of your small, sticky hand holding mine. And squeezing it when you needed comfort.
Sometimes I wish I could rewind the years to go back to that time. When I was the mum who could hold you in my arms and shield you from the world with just a hug and a promise that I'd always look after you and it would always be OK.
But know this, my daughter, that no matter what and no matter how big you are, I'll always be there for you. I will drop anything to be by your side when you need me most.
No matter how big you grow I'll always have a place for you in my arms. No matter how tall you are I'll always try to get to your level and listen.
No matter how grown-up and independent you become know that I'll always be your comfort and your safe zone. The place you can crumple and let go and be held, when you wobble.
No matter what. No matter how old we've both grown. My arms are always there to hold you. Because daughter, you'll always be my baby girl.
Love,
Mama