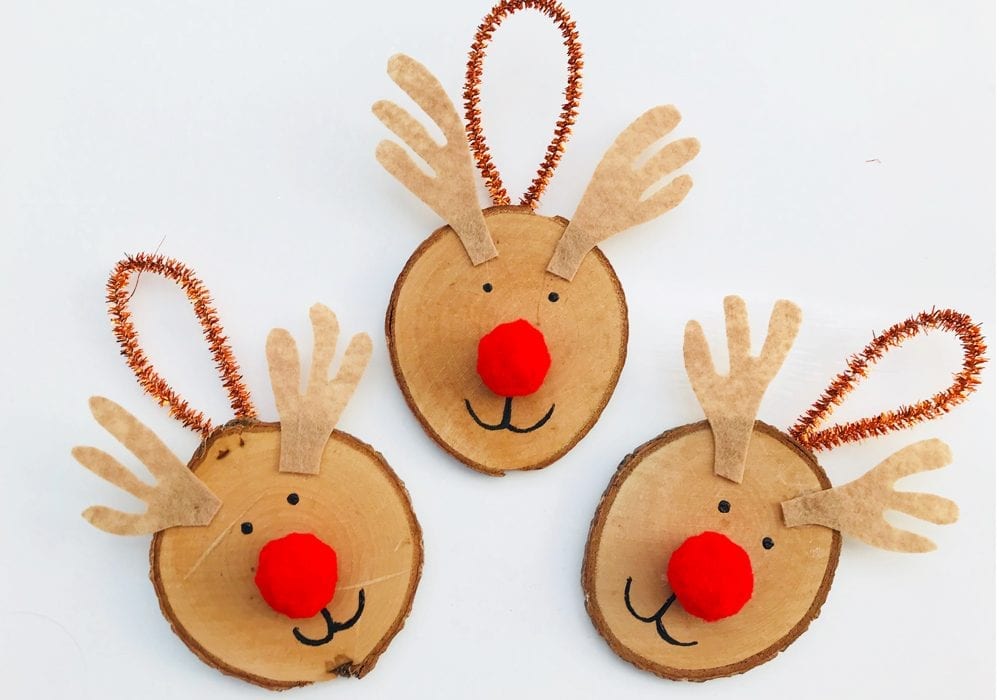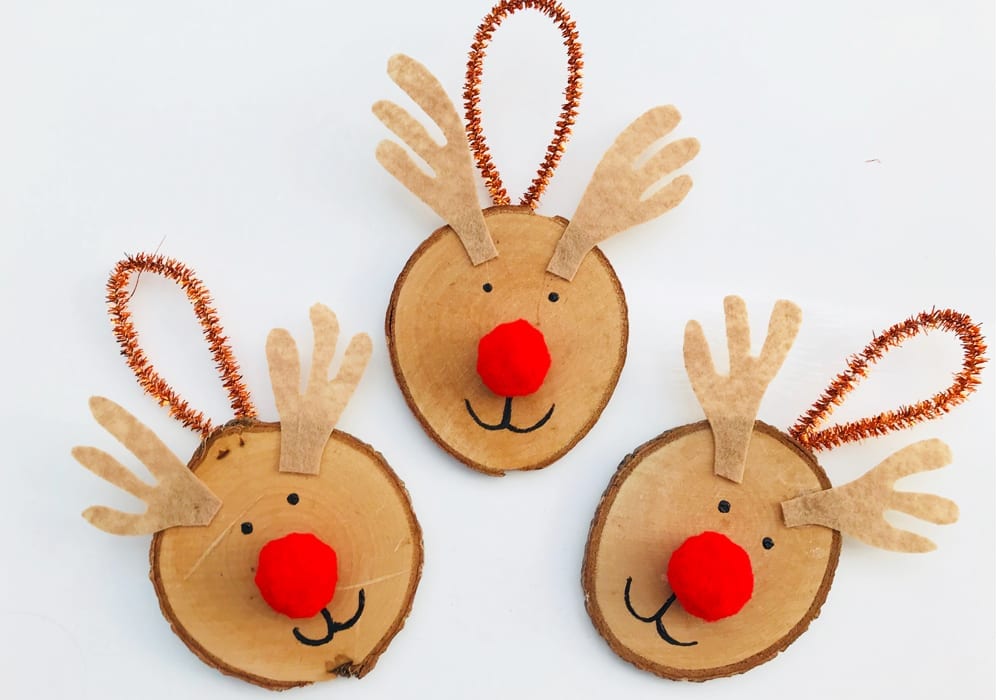 Rudolph the Red Nosed Reindeer could have pride of place on your Christmas tree this year. This easy wooden reindeer ornament is adorable and so quick and easy to make.
The wooden tree slices look so festive nestled against the pine branches of your Christmas tree. You could make these hanging tree decorations for yourself, or as gifts for your child to give to family and friends.
Summary:
Time: 10 minutes
Age: Little kids to Big kids
Difficulty: Easy peasy
Disclosure: may contain some affiliate links
1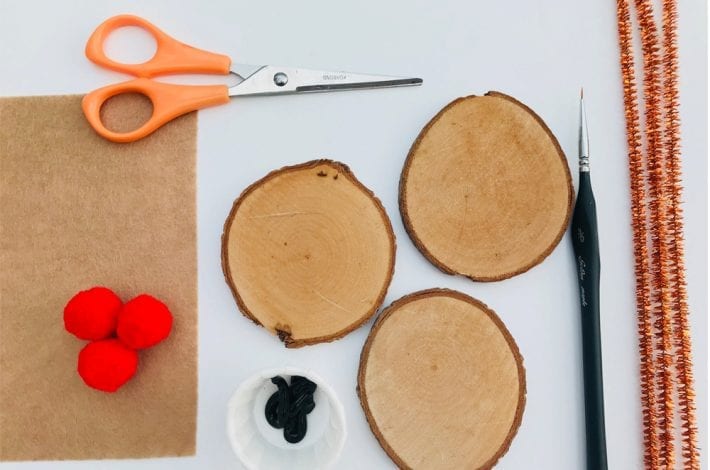 1
You will need:
Wooden tree slices, ideally with predrilled holes (at craft shops or on amazon: https://amzn.to/2QuuyMi)
Red pom poms
Brown felt
Black paint
Paint brush
Glittery pipe cleaners (or twine)
Scissors
Strong PVA glue or a glue gun
2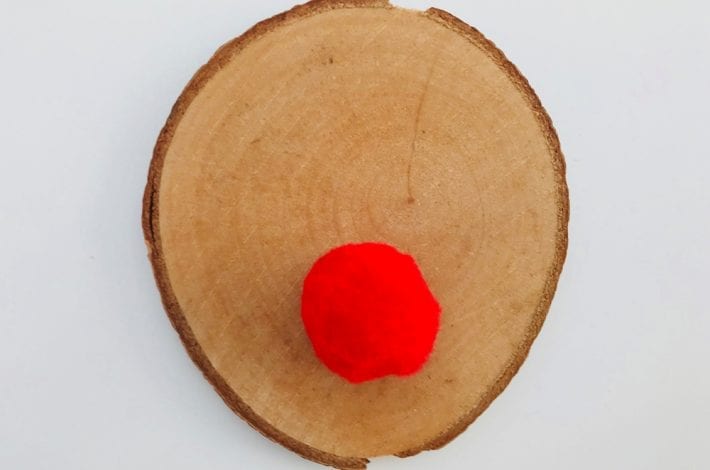 2
Step 1: Glue on Rudolph's nose
Choose a big red fluffy pom pom and glue it onto a wooden tree slice.
A glue gun works best for all the gluing and sticking in this craft but if you don't have one, use strong tacky PVA glue.
3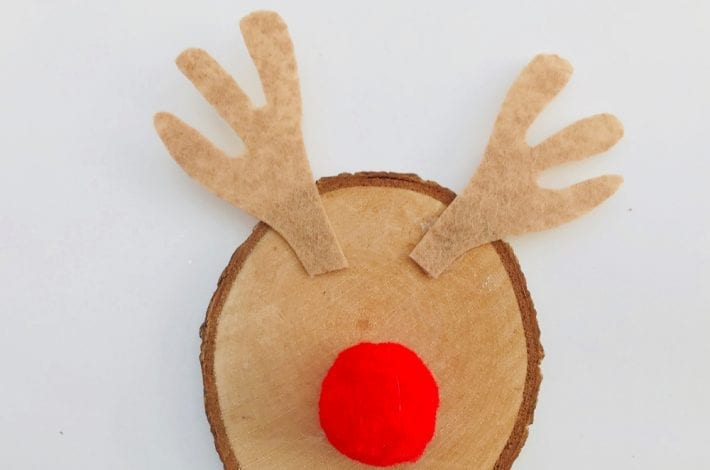 3
Step 2: Make the antlers
Take some brown or beige felt. Cut out shapes for Rudolph's antlers.
Glue them on to your wooden tree slice.
4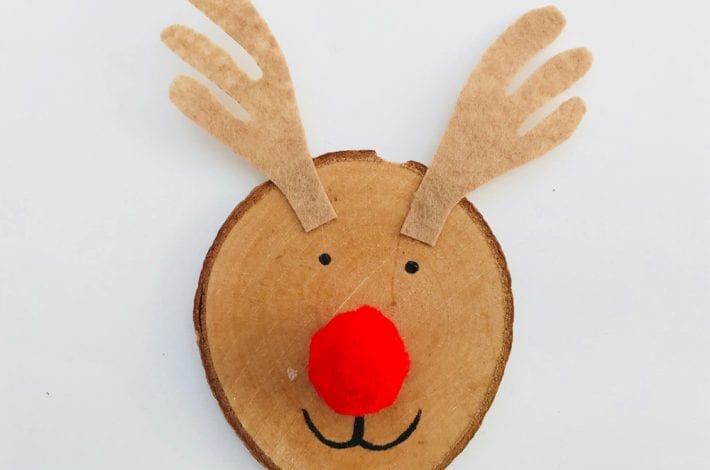 4
Step 3: Paint on the face
Using black paint and a fine brush, paint on two little dots for his eyes. Add a nice friendly smile.
5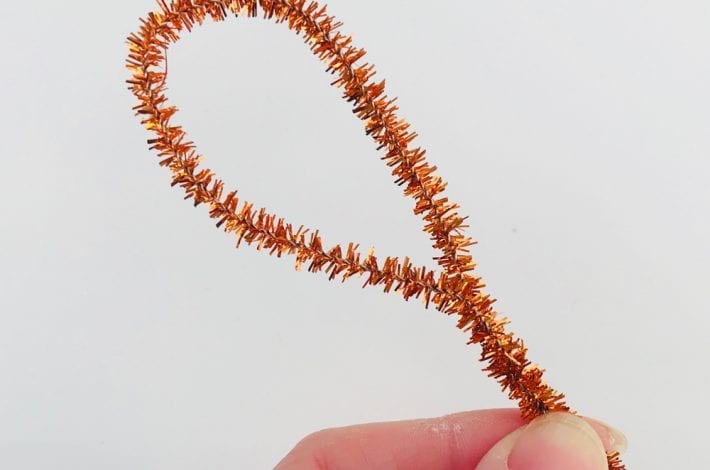 5
Step 4: Make a glittery hanger
If you have a hole predrilled in your wooden disc, then pass your glittery pipe cleaner through the hole. Twist the ends together to secure it.
If you don't have a hole then you can just fold the pipe cleaner in half and make a loop at the top. Twist the ends and trim off any excess.
You can also use a twine or piece of ribbon to make a hanger if you prefer.
6
6
Step 4: Glue on the hanger
For wooden discs without a hole drilled through them, glue the hanger to the back of your reindeer.
It's all ready to hang from the Christmas tree.
Hang them up on the Christmas tree. Everyone can have their own Rudolph