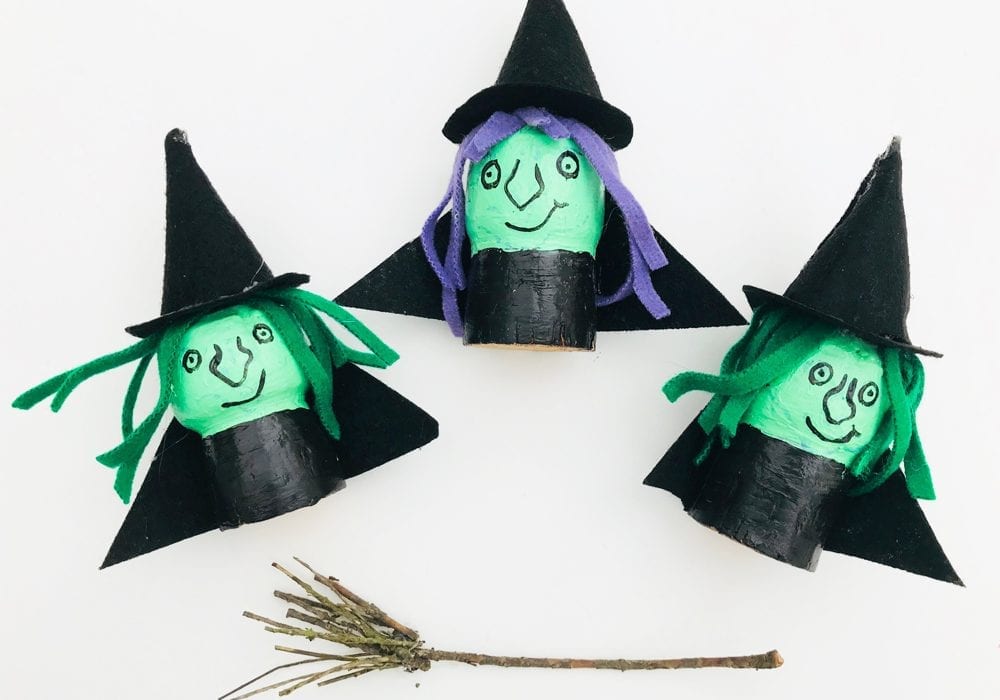 If you needed a good excuse to drink some champagne or Prosecco, now you have it! Save the corks and paint them one afternoon to make this fun witch Halloween craft.
These wicked little witch figures are all ready to fly on their broomsticks and get up to mischief this Halloween. Decorate your table with a few of them this October
.
Summary:
Time: 15 minutes
Age: Big kids
Difficulty: Easy peasy
1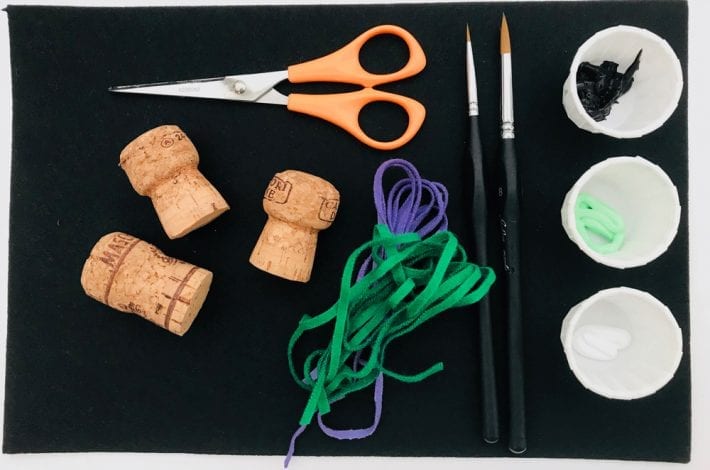 1
You will need:
Champagne corks
Black and green paints – we recommend using acrylic paints
Paintbrush
Black felt
Wool or felt (for her hair)
Scissors
Glue
2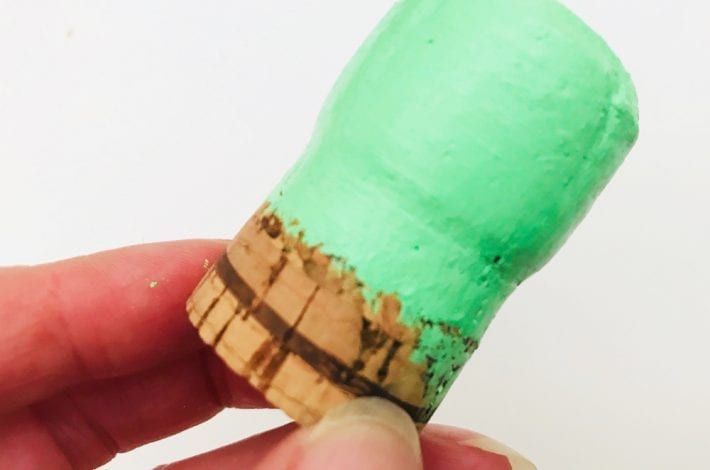 2
Step 1: Paint the witch's face
Paint the top half of your cork green. Acrylic paint works well to cover up all the marks on the cork and it goes on in a thick coat.
You might need two layers to get a really even finish.
3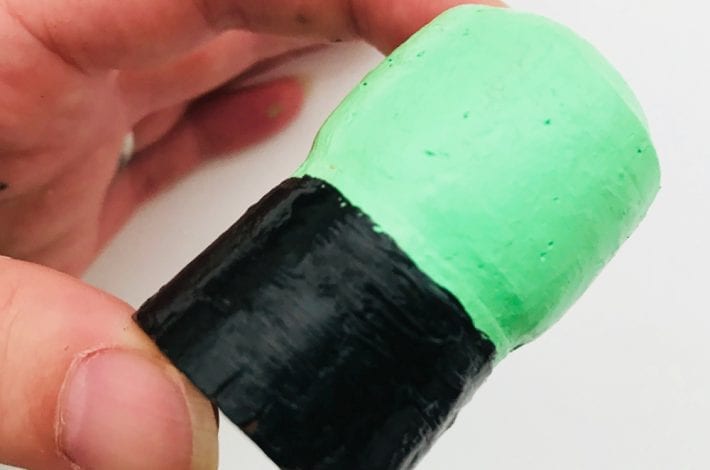 3
Step 2: Paint on her dress
Paint the bottom half of your cork black to be the witch's flowing black dress.
4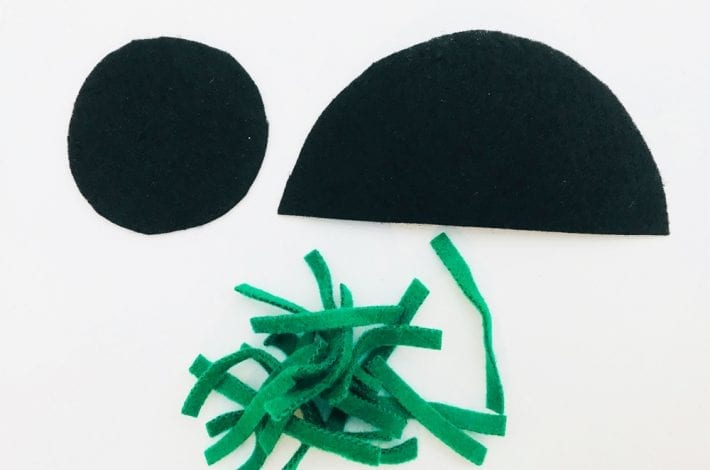 4
Step 3: Cut out pieces for her hat and her hair
Cut a circle out of black felt, slightly wider than your cork. This will be the base of the witch's hat.
Now cut a much larger semi circle of black felt, which will become the cone of her hat.
Snip little lengths of wool or strips of coloured felt for her hair. We chose to use a bright green wool material, but your witch could have any coloured hair you choose.
5
5
Step 4: Glue on the hair
Use either a glue gun or tacky glue to stick down strands of wool to the top of the cork.
This is to make the witch's hair.
6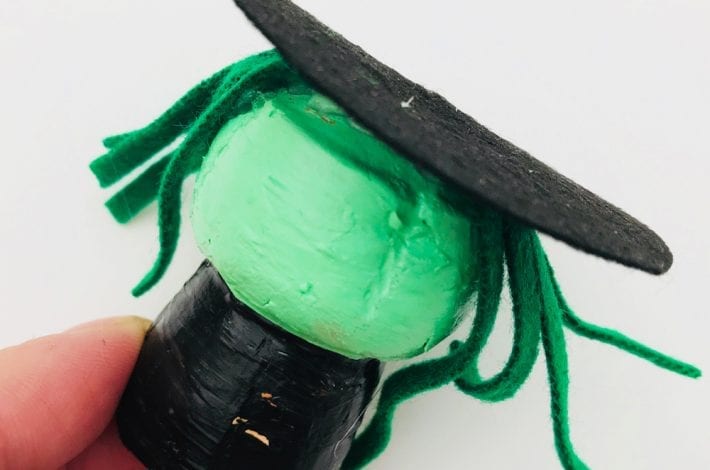 6
Step 5: Glue the base of the hat
On top of her hair, glue down the small circle of black felt that you cut out earlier.
This will be the base of your witch's hat.
7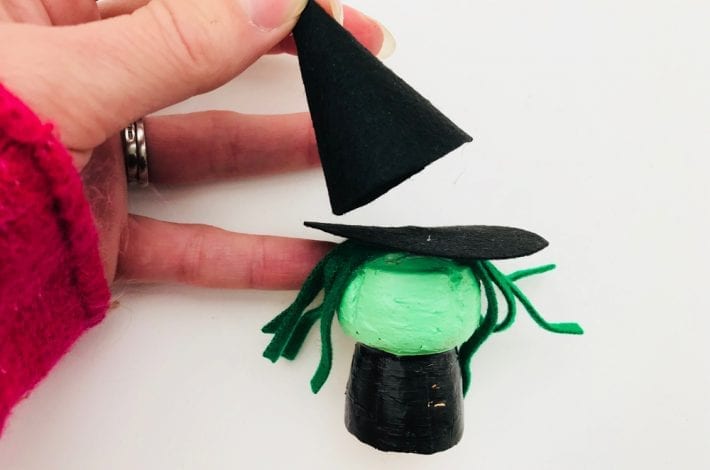 7
Step 6: Complete her hat
Roll the semi circle of felt into a cone shape and glue the edges together.
Now you can finish off her hat by sticking it on top of the base.
8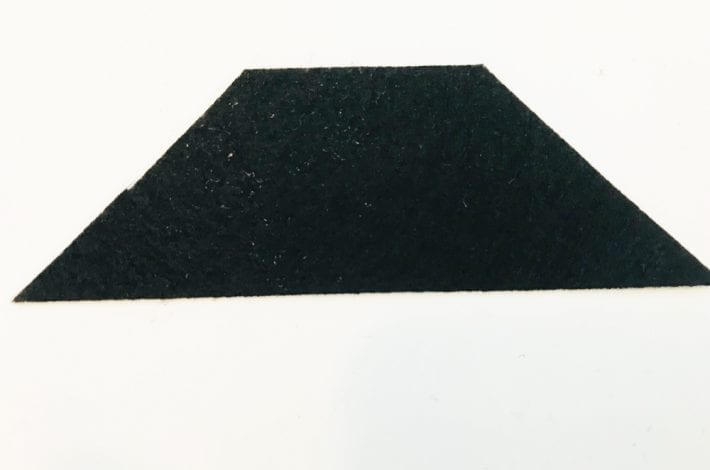 8
Step 7: Your witch needs a cape
Cut one more shape out of felt to make your witch's cape. We cut a rectangle (which was the same height as our witch's body) and then cut diagonal edges.
9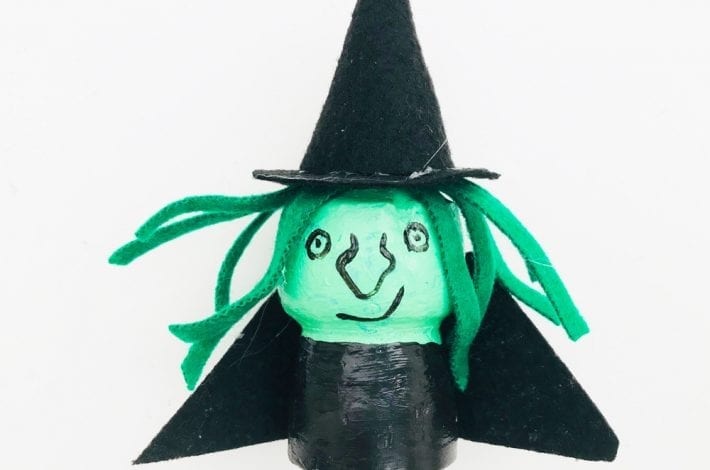 9
Step 8: Add the finishing touches
Glue the cape to the back of your witch and then paint on a face. If you prefer you can draw on the face with a Sharpie pen.
Your wicked witch is now ready to start making spells and turning people into frogs this Halloween.
These wicked witches make great Halloween decorations lined up on a shelf