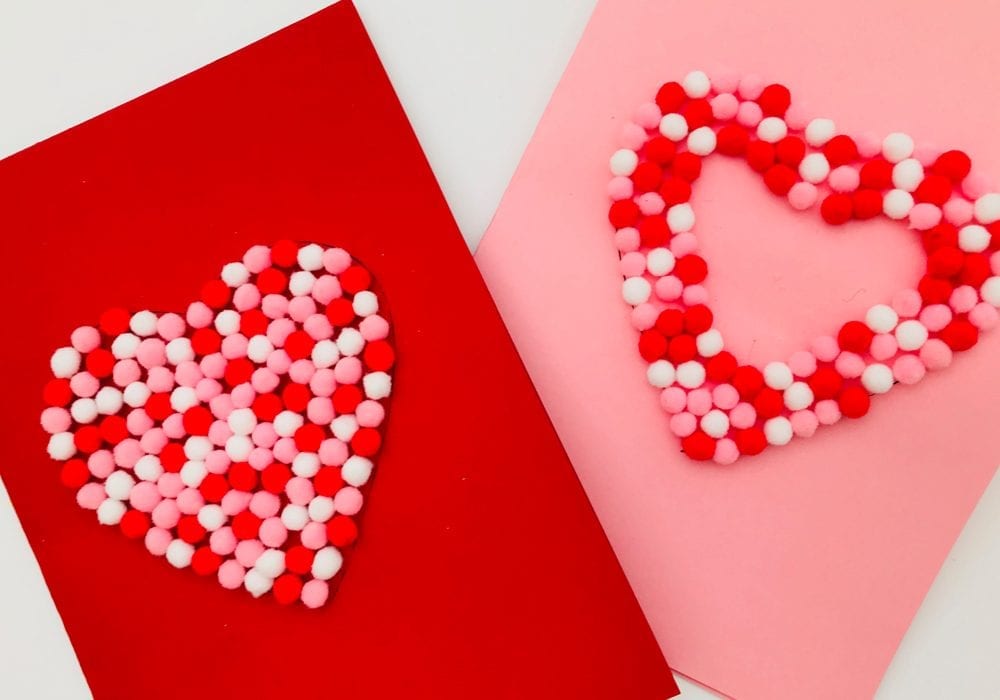 All you need is love! And this card has it in spades. With fluffy, colourful pom poms in a heart shape, it has a lovely 3D effect and is also such a fun and easy card for kids to make.
Even toddlers will be able to get stuck in with this Valentines day pom pom card. Sticking down the little pom poms is great a calming activity as well as being good for those fine motor skills. And the finished result is a beautiful card to give to a loved one on Valentine's Day.
Summary:
Time: 10 minutes
Ages: Toddlers to big kids
Difficulty: Easy peasy
1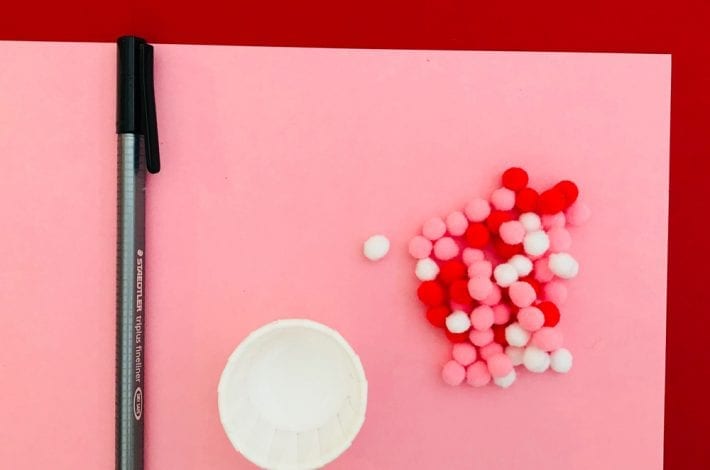 1
You will need:
Red, pink or white card
Pen or pencil
PVA glue
Red, pink and white tiny pom poms
2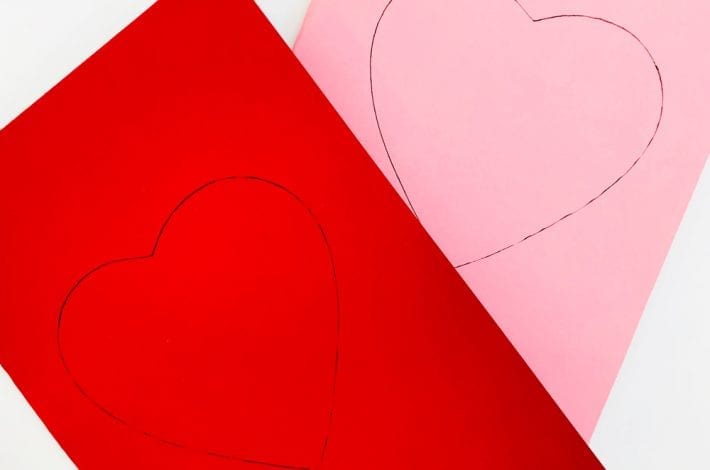 2
Step 1: Draw your love heart
Fold a sheet of card in half and draw a large heart shape on the front. Keep the lines quite faint.
3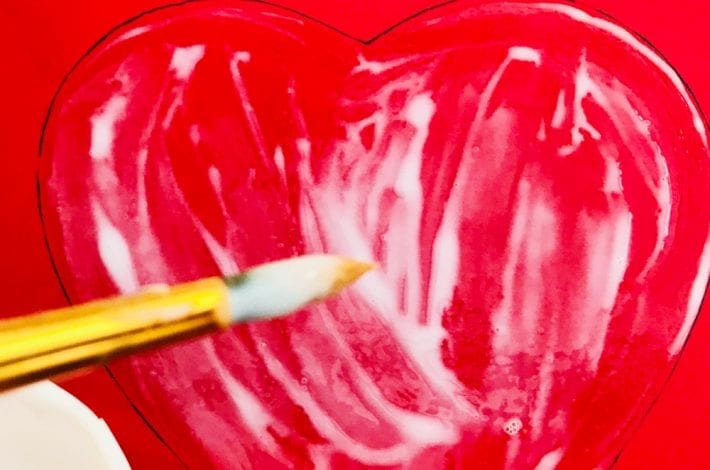 3
Step 2: Spread some glue
With a paintbrush or glue spreader cover the inside of your heart in PVA glue. Don't worry about any blobs that go over the lines. It will be invisible once it is dry.
4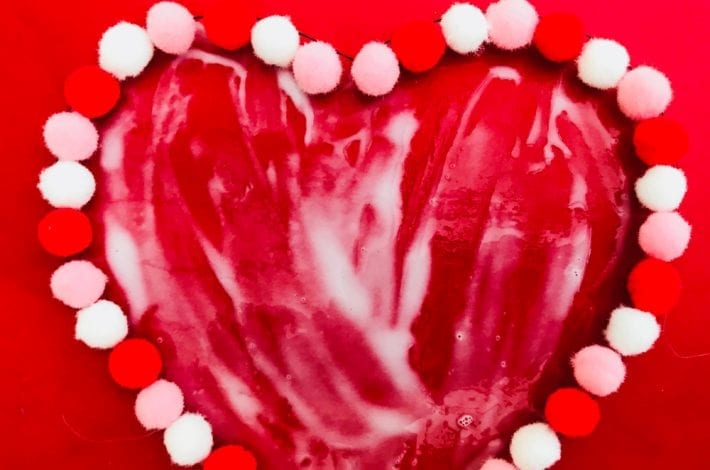 4
Step 3: Start sticking down your pom poms
Start placing pom poms around the outline of your heart. We used a mix of red, pink and white pom poms and placed them in a recurring pattern.
But for younger kids let them have fun sticking them down any which way around the heart shape.
5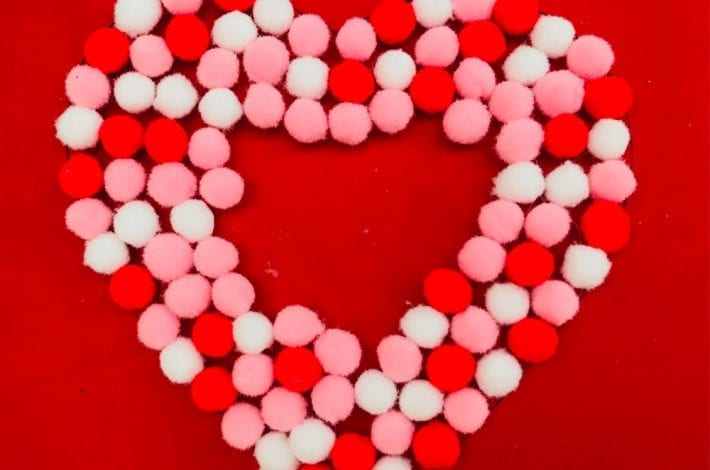 5
Step 4: Keep on sticking
Keep sticking down the little pom poms inside the heart outline that you've made.
Once you have a nice thick layer of a few rows of pom poms, you might decide to stop as this already makes a beautiful card.
6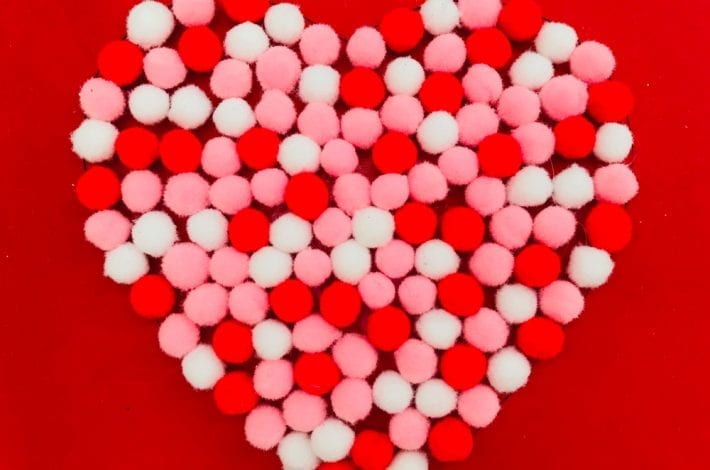 6
Step 5: A heart full of pom poms
Or you can keep on sticking down pom poms until your entire heart shape is full.
Now you have a beautiful 3D Valentine's day pom pom card.
Latest Chats
Mas & Pas Community Chat Groups
A whole lot of love goes into making these stunning Valentine's cards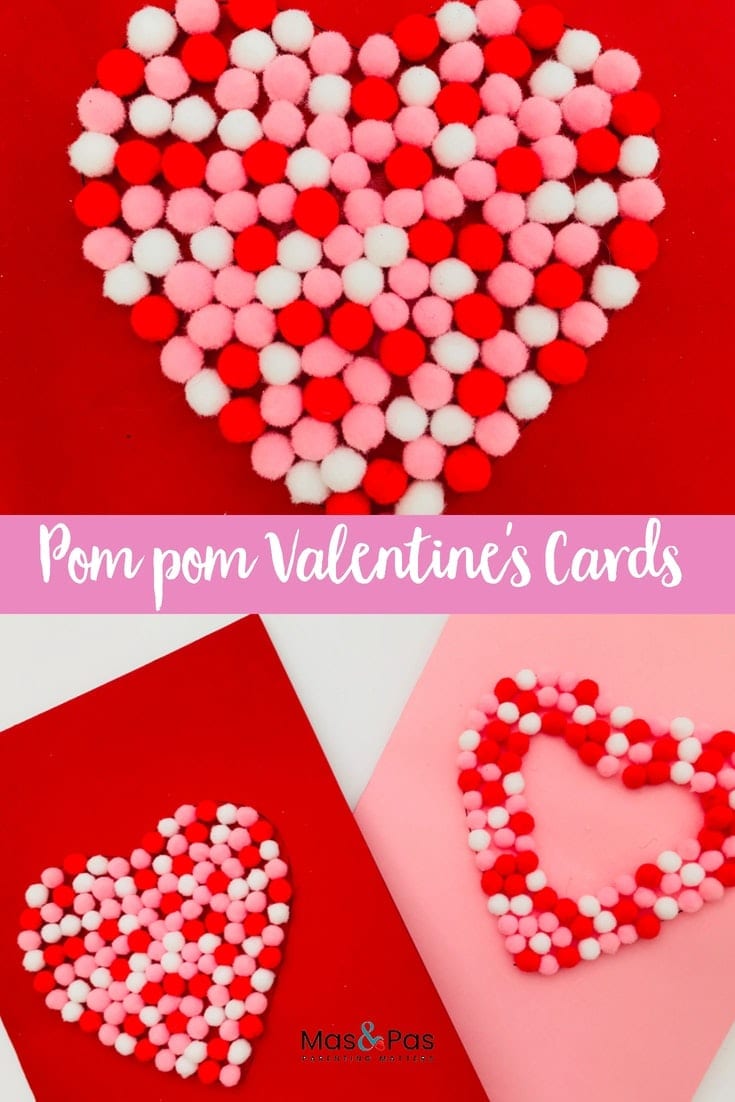 Latest Chats
Mas & Pas Community Chat Groups