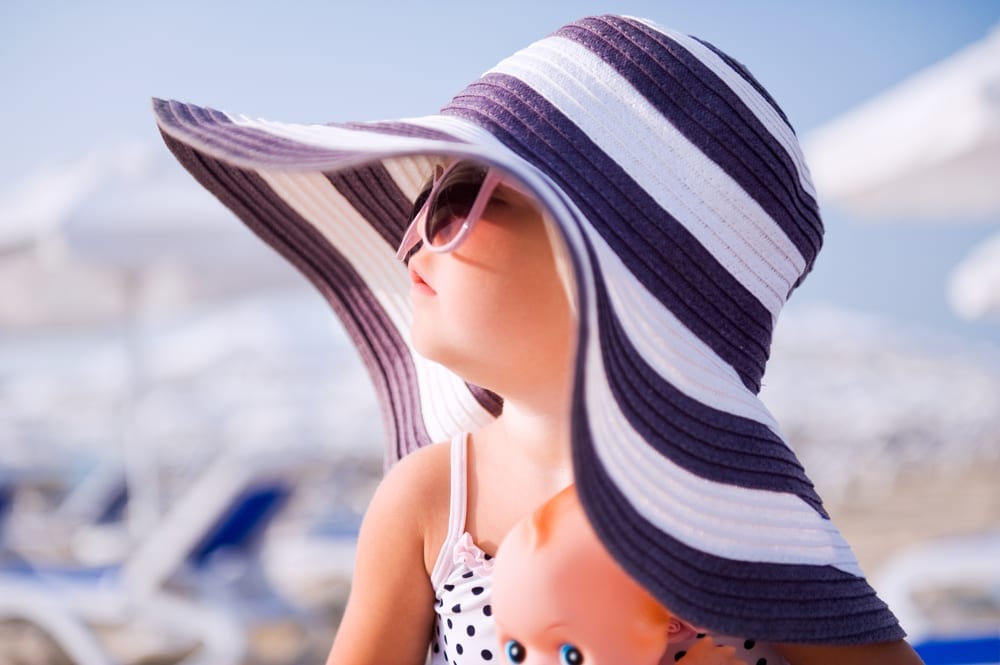 The sun has got his hat on! 
And to protect them harmful sun rays your toddler should pop one on too. 
To help you out we've chosen 10 of our favourite toddler sunhat picks around. From bucket hats to waterproof hats that you can wear in the sea and on the beach. 
From shark hats to wide brimmed polka dots. There's bound to be a hat here that's perfect for your little one this summer.
In this list we have included links to baby products that we recommend, some of which are affiliate links. If you click them to make a purchase, Mas & Pas will earn a commission at no additional cost to you. It also means that a big thank you is in order for supporting us!
With so many gorgeous toddler sunhat picks it's hard to choose!
You might decide to go with one of the waterproof ones for practicality. For everyday choose the sunhats that you think they'll love. The more they love them, the more likely they are to want to wear them (and keep them on!) to protect their heads and necks from the sun's rays.
Happy holidays!
Latest Chats
Mas & Pas Community Chat Groups