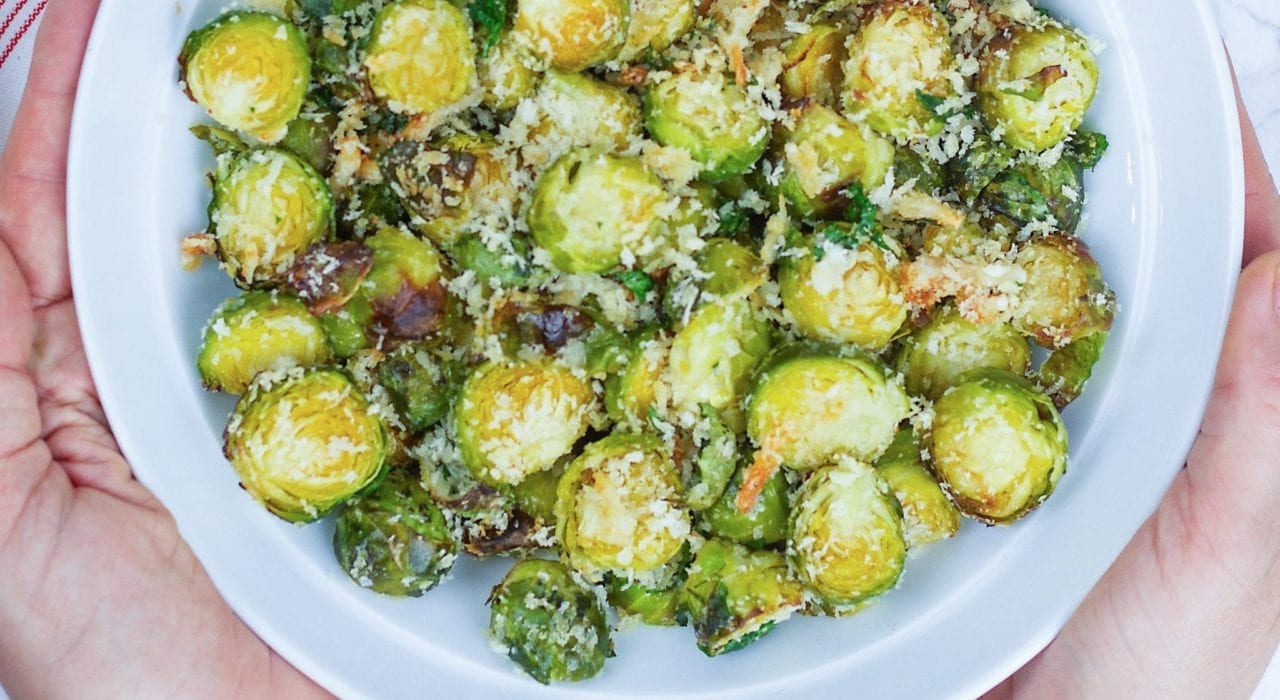 "Eat your sprouts!" is an age old phrase most mothers have been heard yelling at some point. So we thought why don't we actually try to make brussels sprouts tastier? Try our delicious new twist on them to help kids love them again. Made with breadcrumbs, parmesan cheese and herbs they're creamy and crunchy all at the same time. Add a squeeze of lemon at the end if you want for a bit of zing. A great side dish for family dinners or Christmas lunch.
Summary
Prep: 5 mins
Cooking: 15- 20 mins
Ages: Toddlers to Teens
Difficulty: Easy peasy
Makes: 4 servings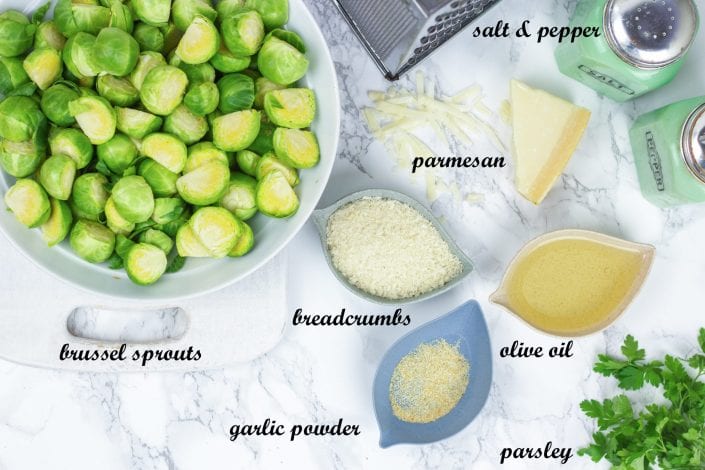 Ingredients
750 grams of brussels sprouts, trimmed and cut in half
3 Tablespoons of olive oil
1 Teaspoon of garlic powder
40 grams of breadcrumbs
40 grams of grated parmesan
4 sprigs of parsley leaves finely chopped
Squeeze of lemon
Pinch of salt
Instructions
Preheat oven to 200 degrees Celsius.
Clean and trim the brussels sprouts and cut into halves.
Put them in a large bowl and drizzle the olive oil over. Mix the brussels sprouts around in the oil with a spoon to ensure that they are totally coated in olive oil.
Sprinkle sea salt, garlic powder,  breadcrumbs, grated parmesan cheese and the chopped parsley over the brussels sprouts and mix to combine.
On a large baking tray spread the brussels sprouts out evenly, they should each have their own space and not be on top of each other.
Bake in a preheated oven for 15-20 minutes.
Remove from the oven and enjoy immediately!
Add a very small squeeze of lemon before serving if you like citrus flavour, for added zing!
Tasty brussels sprouts – our step by step guide:
Put your cleaned, trimmed and halved brussels sprouts in a large mixing bowl.
Drizzle the olive oil over and add the breadcrumbs, ⅓ cup of the cheese (save the rest for later), salt and pepper, garlic powder and chopped up parsley.
Give it all a good stir to make sure everything is well coated.
Sprinkle some more breadcrumbs over the top if you don't feel they are covered enough.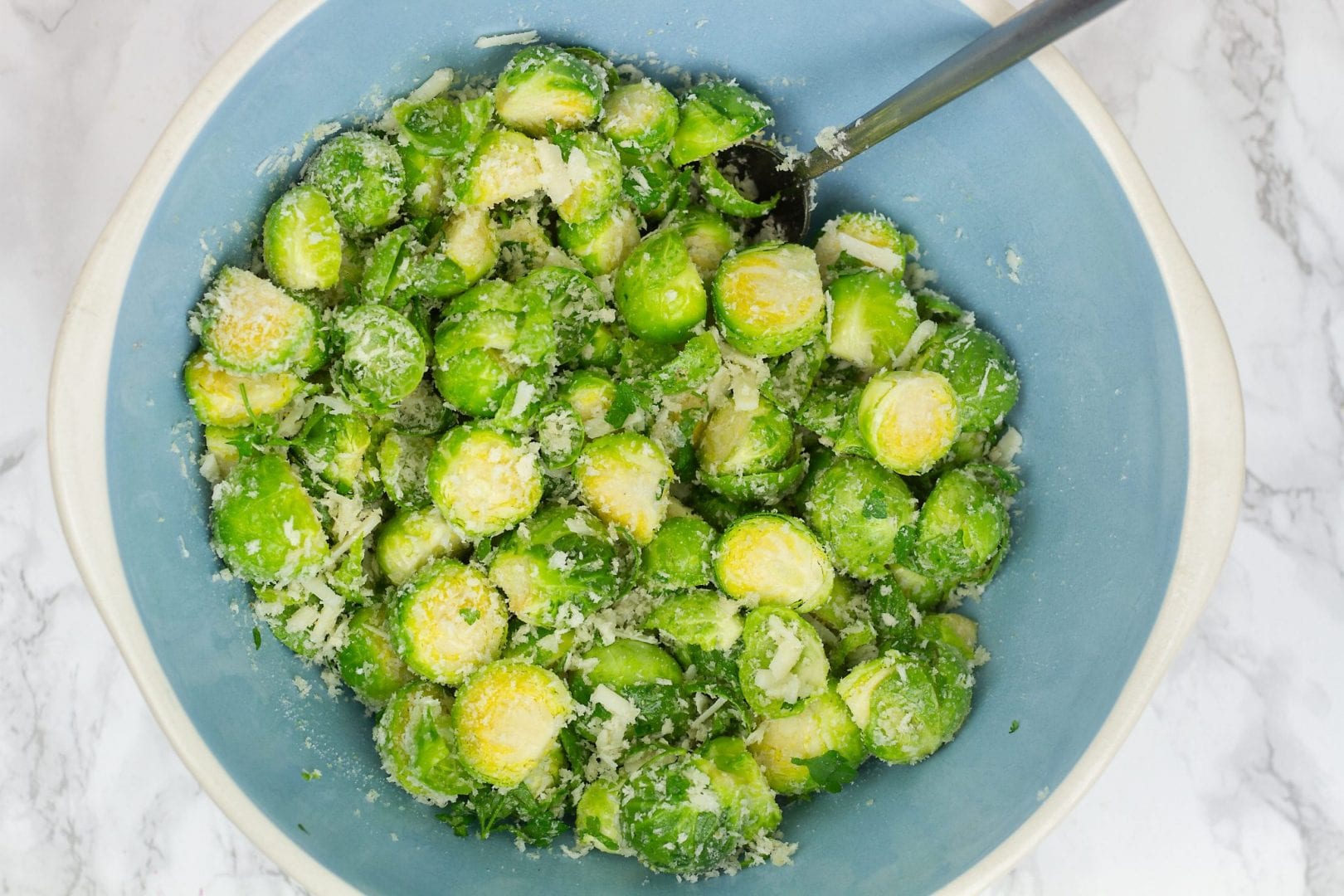 Put your brussels sprouts on a large baking tray.
Spread them out evenly so that each one has it's own space.
Cook for 15-20 minutes on 200 degrees.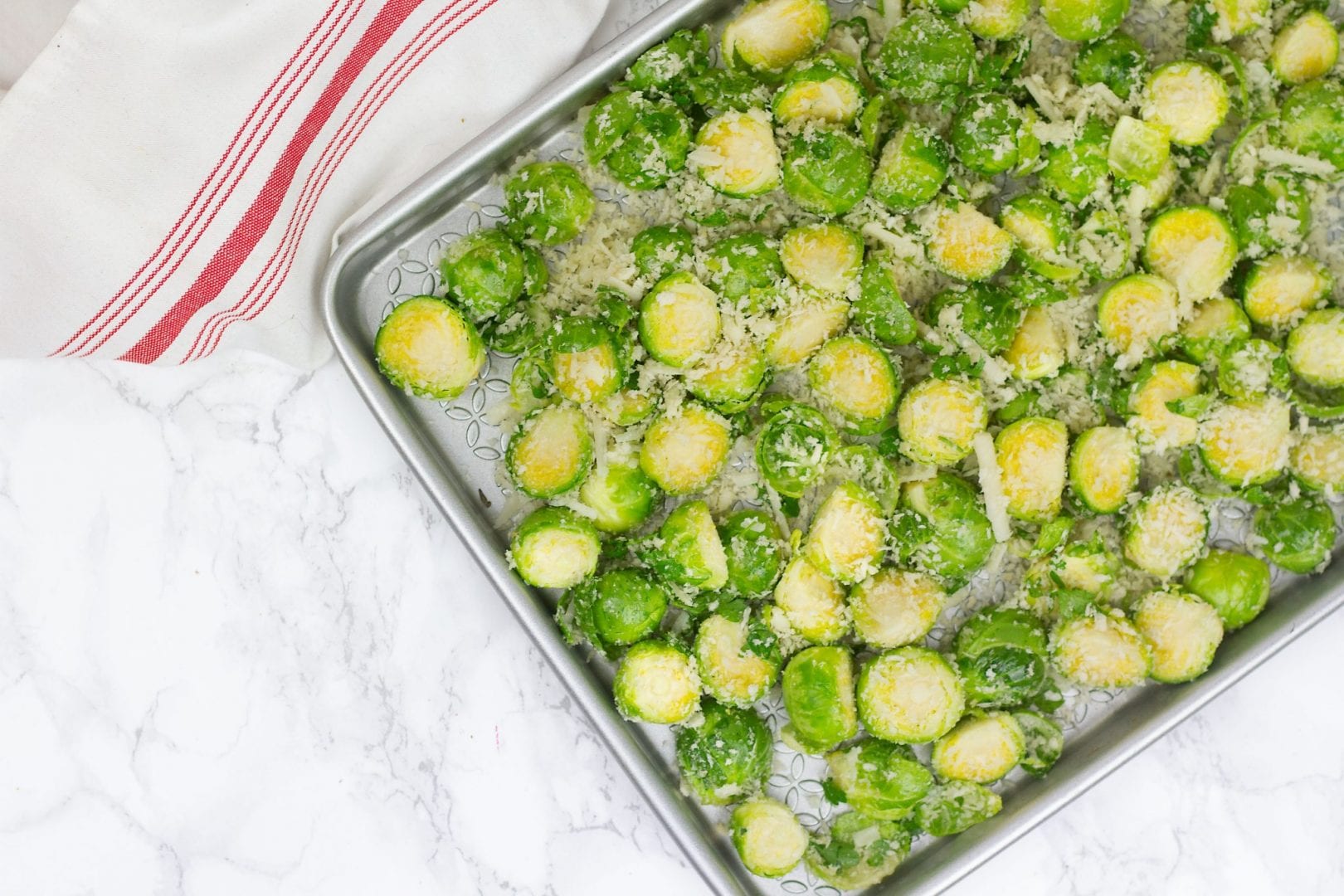 Take your brussels sprouts out of the oven and put them in a serving bowl.
Give them a little squeeze of lemon if you like citrus flavours (optional).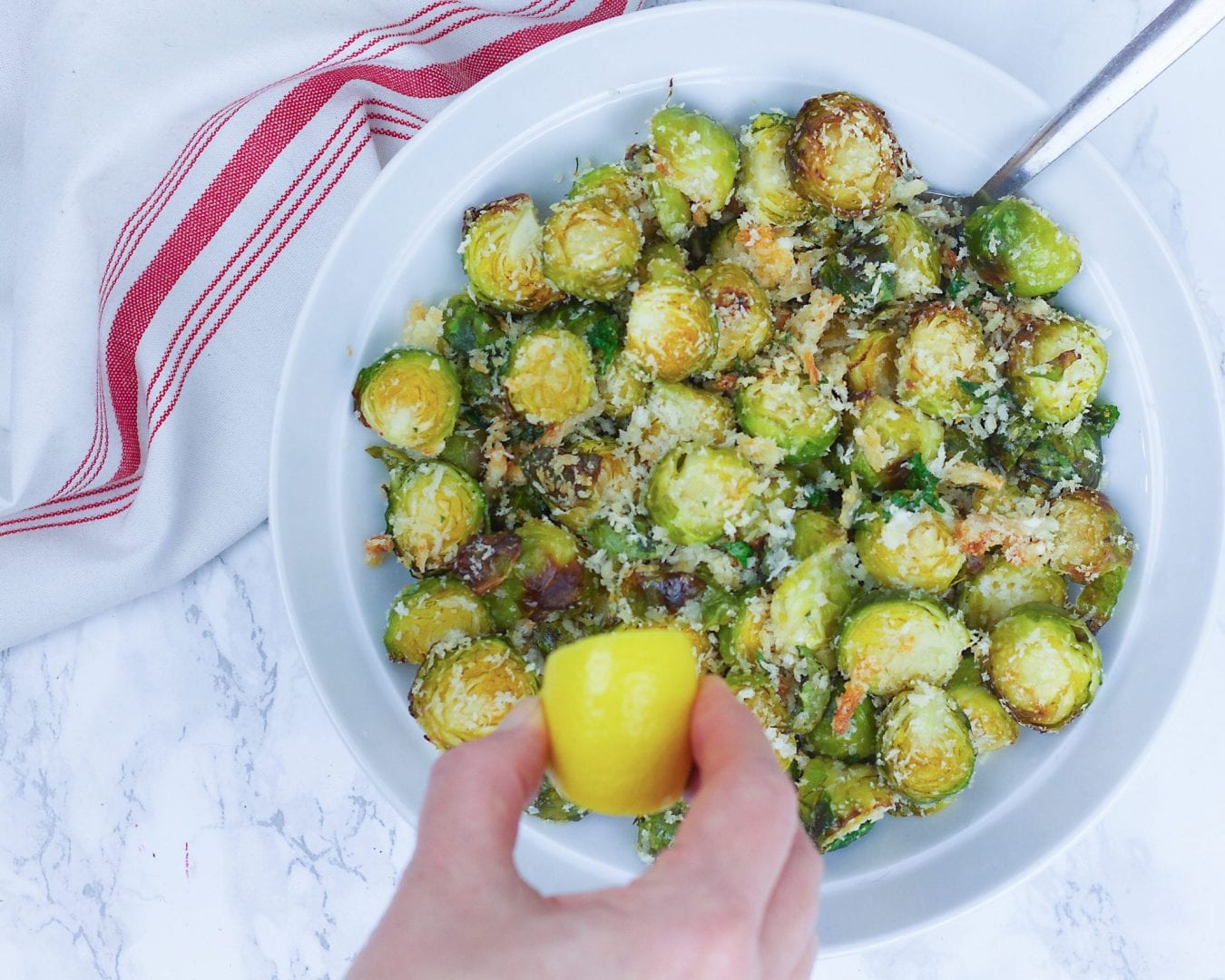 Serve straight away!