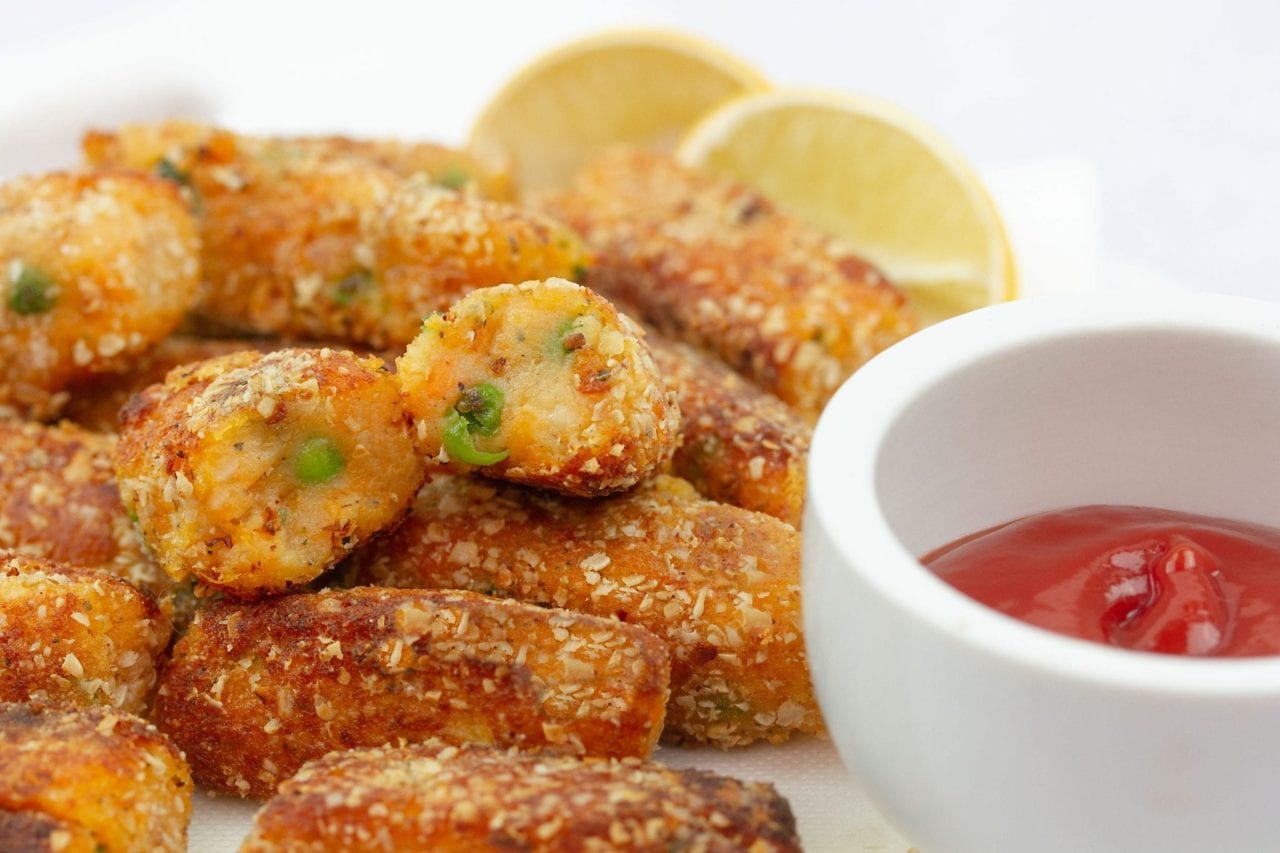 These tasty little croquettes are moist and creamy on the inside with a crunchy exterior. Made using oat flakes instead of breadcrumbs they are also gluten free. Full of fresh veg, they're a healthy and delicious toddler meal!
Summary
Prep: 10 mins
Cooking: 20 mins
Ages: Toddlers to Teens
Difficulty: Easy peasy
Makes: 12 sweet potato croquettes
Ingredients
250g of sweet potato, peeled and diced
250g of white potato, peeled and diced
½ cup of mild cheddar cheese, grated
¼ cup of frozen peas, defrosted
1 ½ Tablespoons of gluten free flour
½ clove of garlic, minced
1 teaspoon of mixed Italian herbs
Dash of salt and pepper (optional)
75 g of oats, pulverized
2-3 Tablespoons of grapeseed oil
Instructions
Peel and chop the sweet potato and the white potato roughly. Boil in a medium sized saucepan for 10-15 mins or until soft. Add the peas in for the last few minutes of boiling.
Drain the sweet potatoes, potatoes and peas and place in a mixing bowl.
Add the garlic, cheese, gluten free flour, and mixed herbs. Mash everything together with a potato masher. Set aside to cool or place in the fridge.
Form the mixture into croquettes, rolling them between your hands. If the mixture is too soft, add some of the pulverised oats or flour until it firms up.
Blend the oats until breadcrumb consistency. Empty onto a plate.
Roll each formed croquette around in the pulverized oats until well coated.
Heat the oil in a pan and cook the croquettes on both sides until golden.
Boil your sweet potatoes and white potatoes for 10-15 minutes.
Add in the peas during the last few minutes of boiling.
When cooked through drain them and place in a mixing bowl.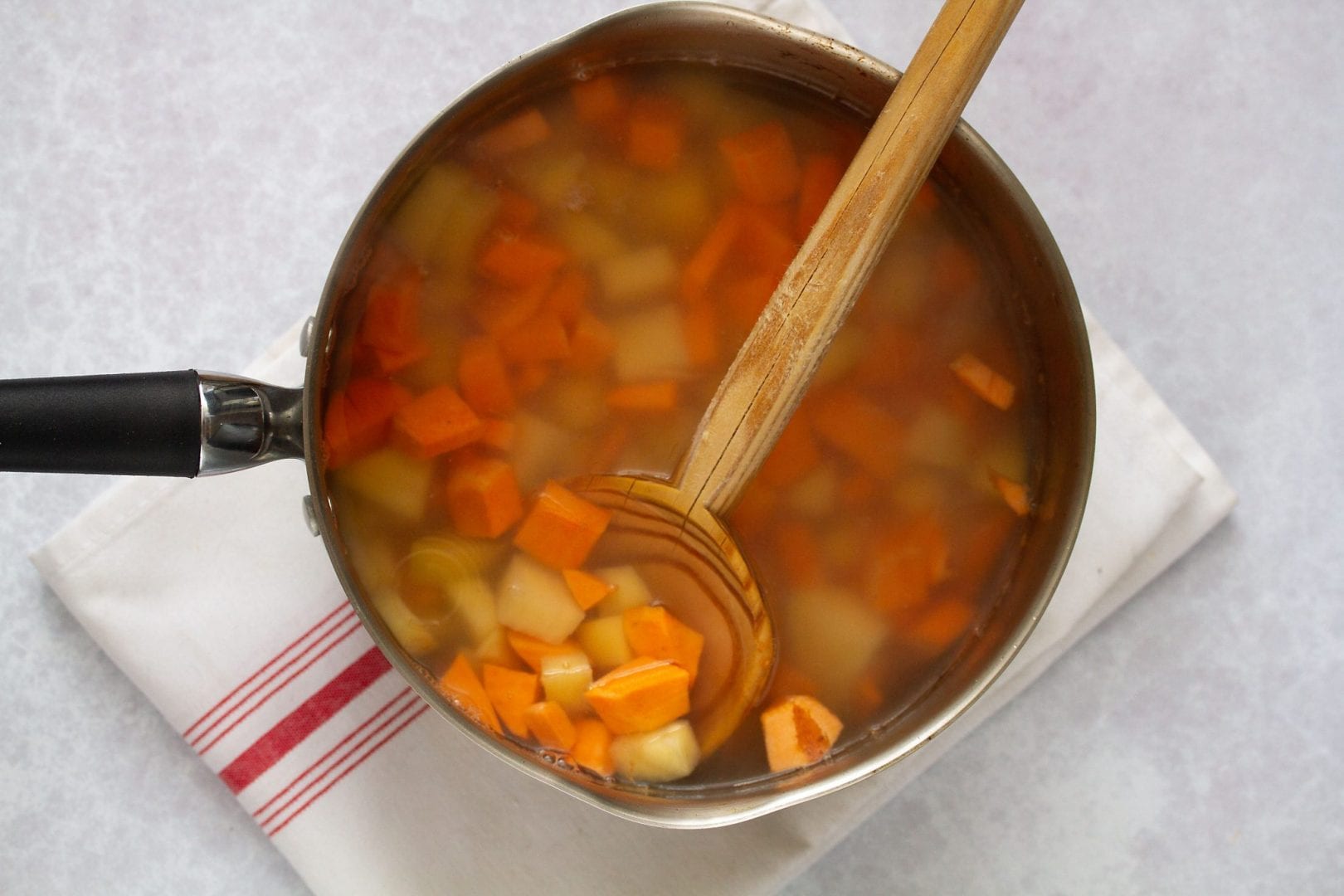 Add the peas, cheese, garlic, mixed herbs and gluten free flour.
Add salt and pepper if you wish. Set aside to cool.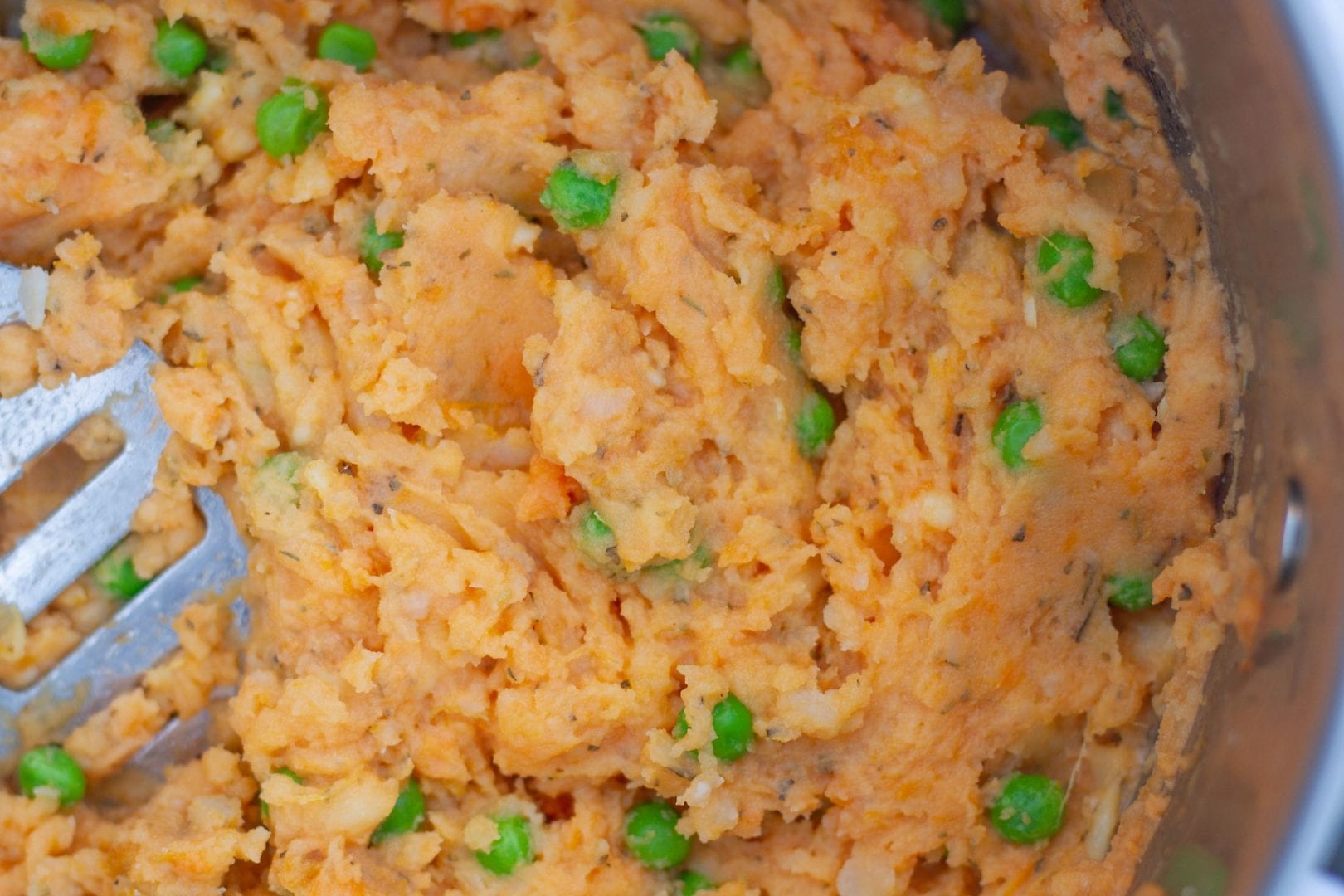 Pulverise the oats in a blender to a breadcrumb consistency.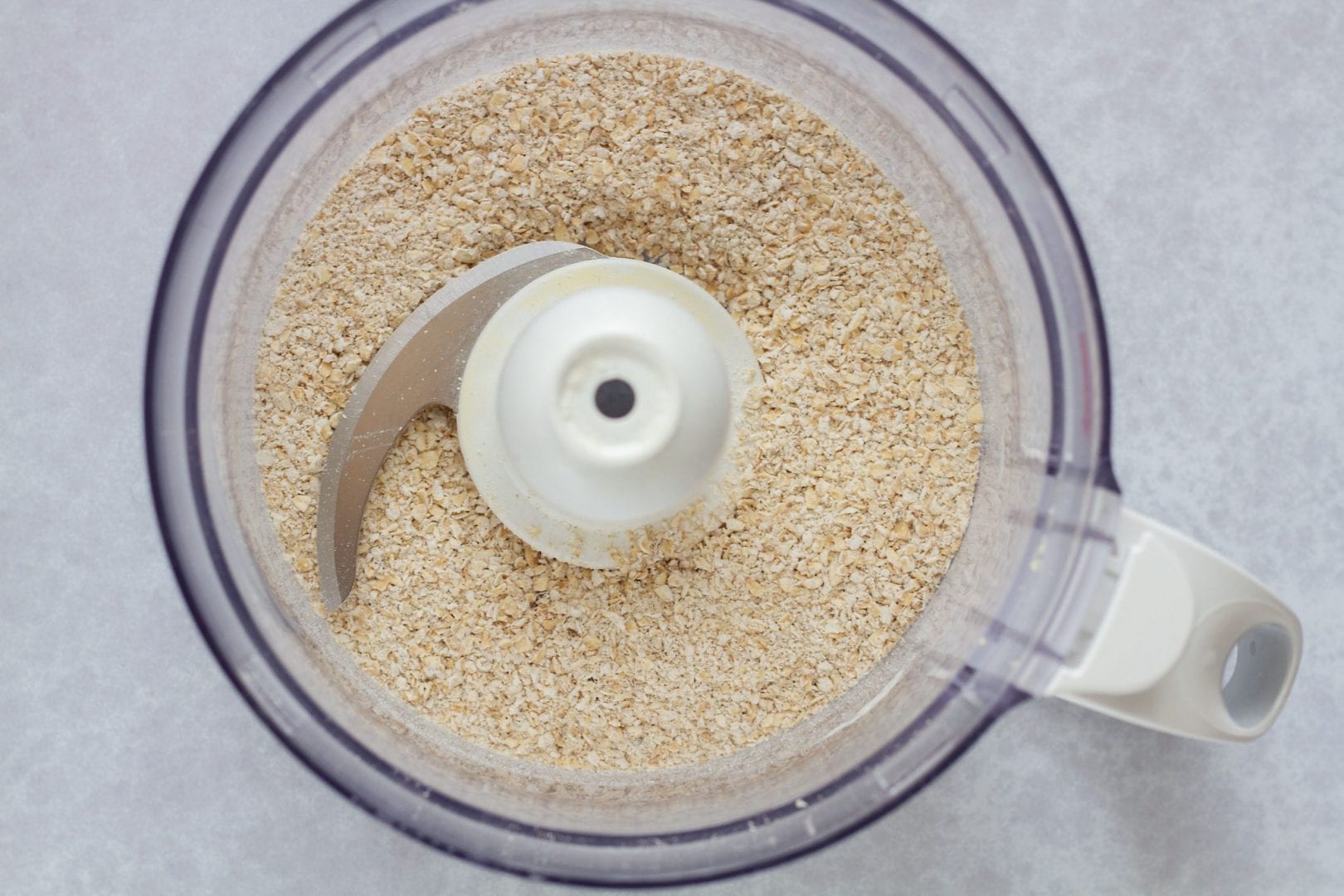 Roll the mixture into croquettes and coat in your oats mixture.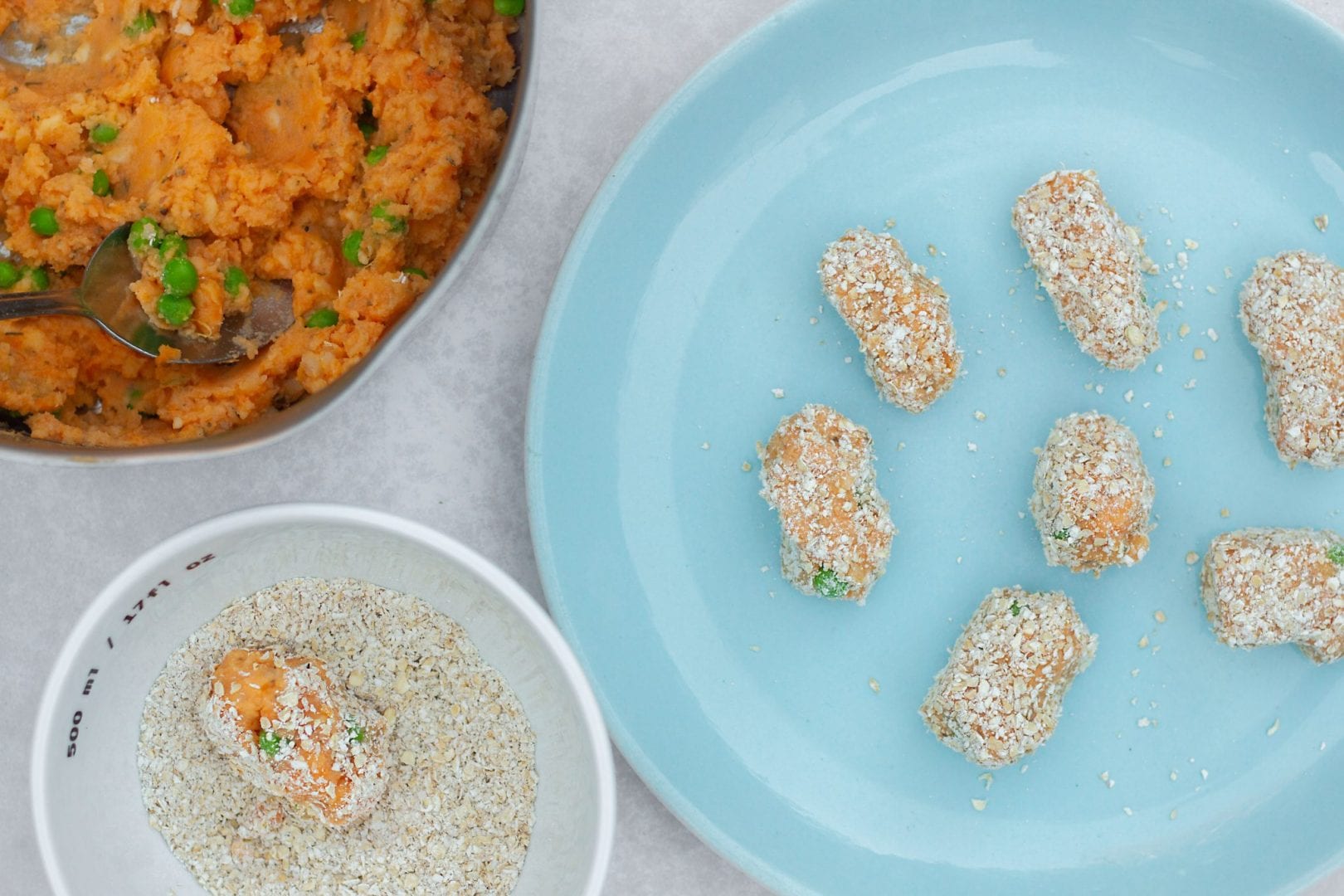 Cook your croquettes in the oil in a pan on all sides until they are golden brown.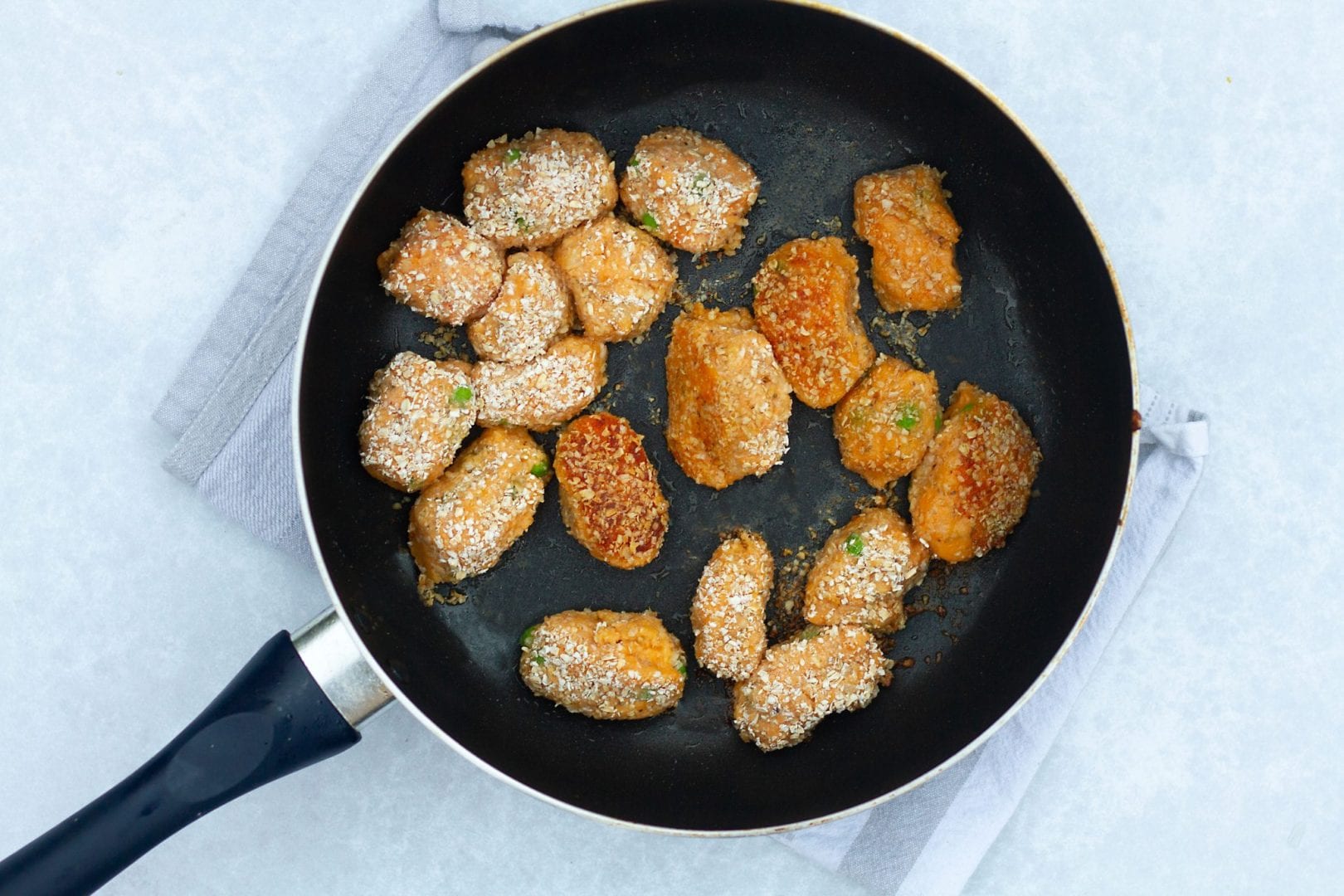 Enjoy this tasty toddler meal!