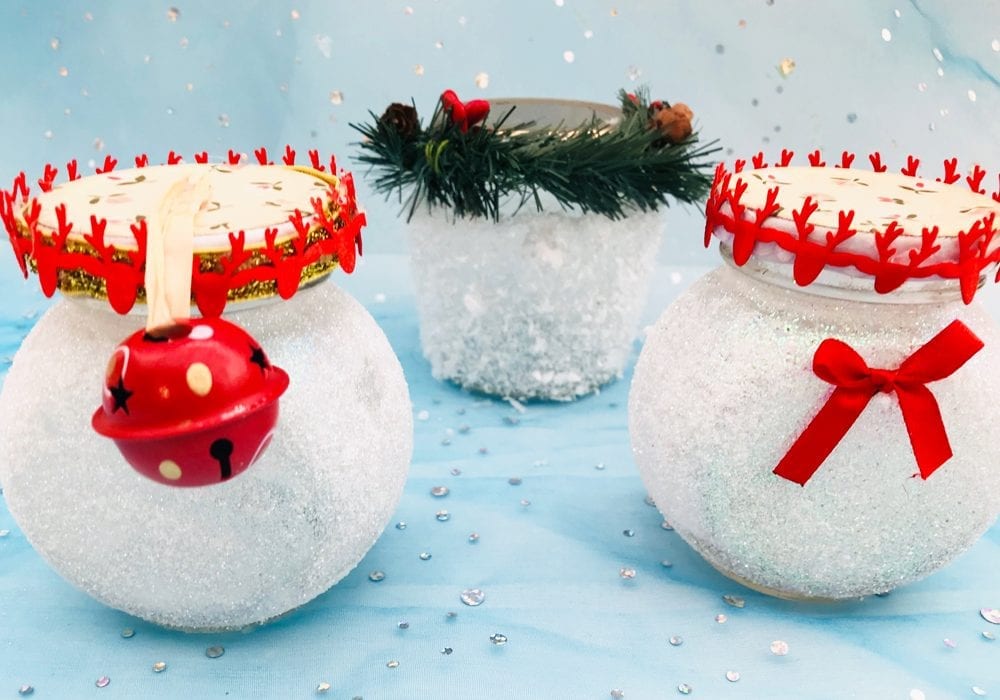 Let it snow, let it snow, let it snow.
We just love these glittery snowy mason jars, which are super easy to make.
You could pop a tee light inside and line them up on the windowsill as a twinkling Christmas decoration. Or fill them with truffles or bath salts to give as a gift.
Summary:
Time: 10 minutes
Age: Little kids to Big kids
Difficulty: Easy peasy
1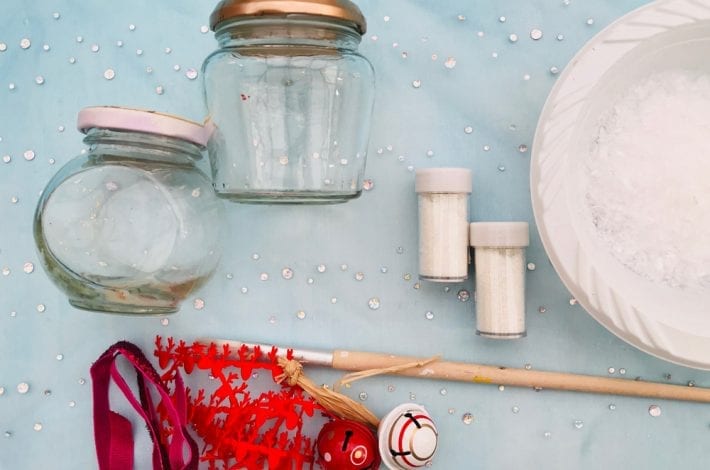 1
You will need:
Empty mason jars
PVA glue
Paint brush
Fake snow or white glitter
Ribbons, trims and little decorations
2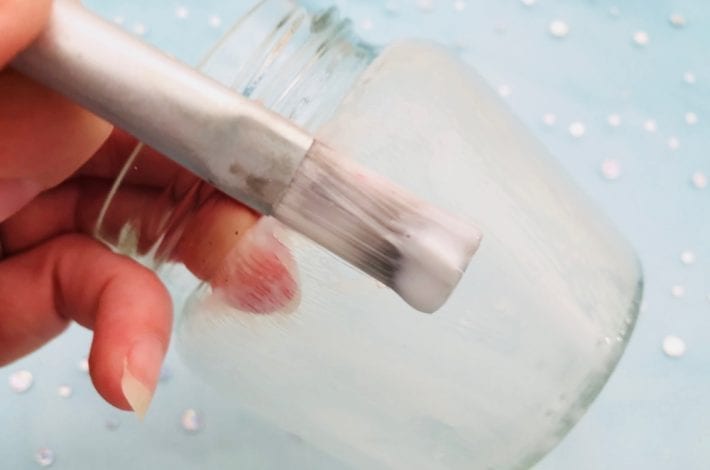 2
Step 1: Cover the jar with glue
Spread PVA glue all over your jar. Make sure you don't miss out any bits.
The glue will dry clear, so don't worry about putting on too much.
3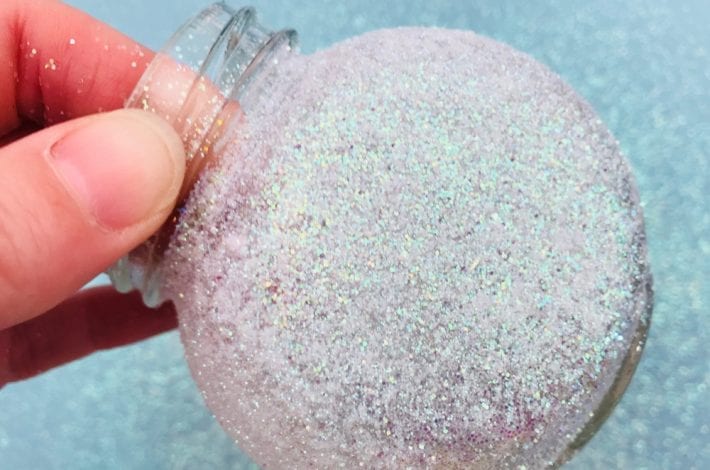 3
Step 2: Shake it, shake it
Shake white glitter all over your jar. Or you can sprinkle fake snow all over it instead.
Completely cover the whole jar with it. Then gently shake off any excess.
4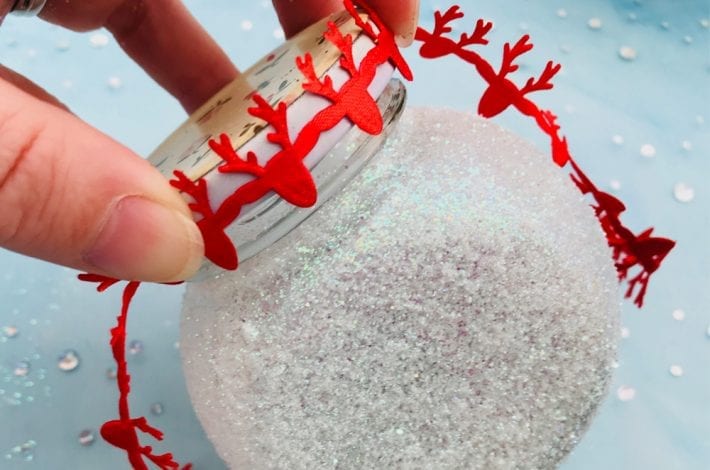 4
Step 3: Add some festive ribbon
Glue some festive ribbon around the lid of your jar. We found this pretty reindeer ribbon.
5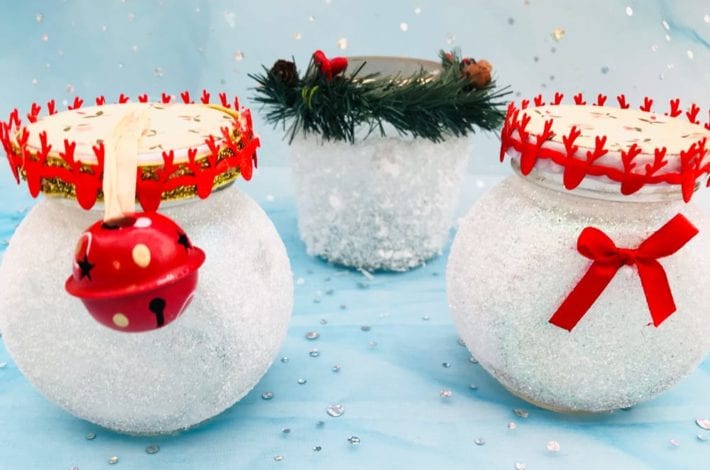 5
Step 4: Add decoration to finish
To complete your jar add any little decorations you like.
You might glue on a little bow, a Christmas bell or some Christmas stickers.
Fill these snowy mason jars with chocolate truffles to give as a Christmas gift.