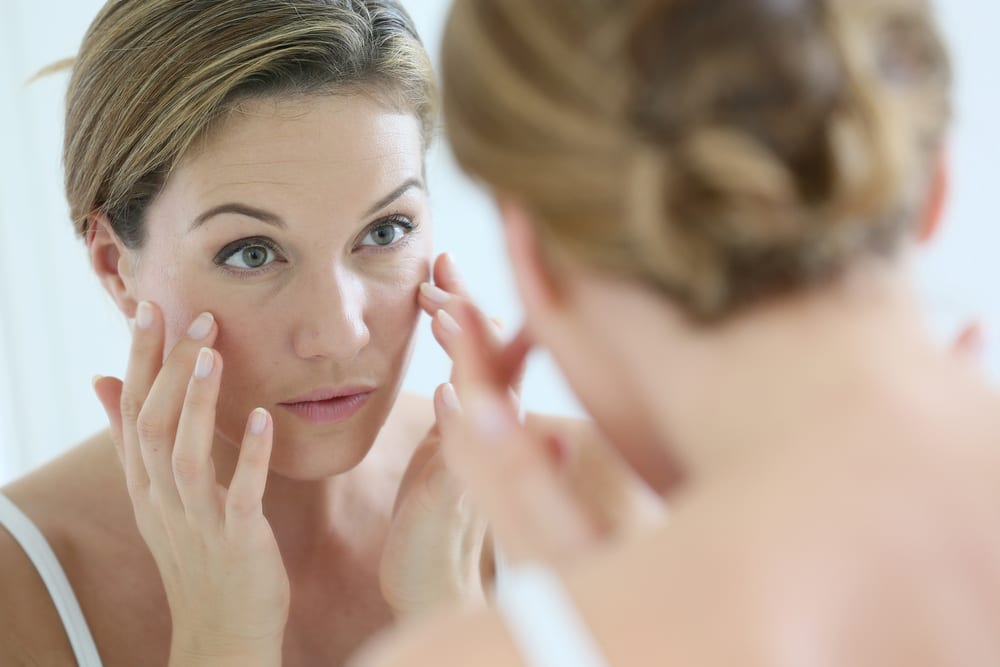 As soon as those tell-tale lines begin to appear around the eyes, mouth and forehead, many women start to look into how they can better care for their skin.
With an overwhelming choice of products on the market, how do you know which is the best one to go with?
Retinoids are a safe place to start as they have been around since the early 1970s and since then have been incredibly effective. Many research papers and scientific studies have shown the beneficial effects of retinoids on the skin.
So you can feel more confident that it's likely to work for you too.
Retinoid products have helped women with skin conditions such as acne. They have helped others to develop smoother, plumper skin with fewer visible wrinkles.
What Exactly is 'Retinol'?
Retinol is a cream or serum which has a derivative of vitamin A in it as the key ingredient. It can be purchased over the counter, without a prescription needed.
Once on the skin, retinol is converted into retinoic acid by enzymes. It's this acid which can have positive effects on the skin by forcing it to regenerate cells faster.
What is Retinol Good For?
Often called the miracle product for signs of aging, retinol creams are said to:
Improve skin's glow
Give plumper skin
Clear skin impurities
Reduce discoloration
Create firmer looking skin
Work quickly in comparison to other beauty products
What Is the Best Retinol?
SkinCeuticals has one of the original and best retinol products on the market today.
Their retinol facial cream comes in 3 concentrations: 0.3%, 0.5% and 1.0% retinol. Their 1.0% retinol cream is still one of the strongest retinols on the market without prescription.
We compare these 3 retinol strengths below to help you decide which one is best for you. We hope that they give you the changes you want to see in your skin.
SkinCeuticals Retinol Comparison Table

Retinol vs Retinoid vs Tretinoin (Retin-A)

Does Retinol Work?

SkinCeuticals Retinol Review

Would I Recommend SkinCeuticals Retinol Creams?
SkinCeuticals Retinol Comparison Table
Here is a brief round-up of the 3 strengths of SkinCeuticals' Retinol creams.
0.3%

0.5%

1.0%

Other Ingredients
Soothing complex of Bisabolol (

from chamomile plant)

Boswellia serrata extract (from frankincense)
Size
30 ml
Price
$67
$76
$88
Special Offers
Exclusive 22% Off Until 26th October with our code SKINSTORE22
How much do you use?
A pea-sized amount on clean, dry skin.
How often do you use it?
Once or twice a week at first, gradually increasing it to every night or every other night.
What to be careful of?
Retinols may increase photosensitivity. This can get worse with the higher strengths. So always use a high protection SPF on your skin.

It has not been researched enough for it to be labelled as safe for pregnant women to use so it's best to avoid if you're expecting.

Side effects
Redness, peeling, dryness, tightness.
It can help to apply a moisturising cream before and after applying retinol, to help nourish the skin.
Skin type
Normal, oily, combination skin.
If you have sensitive skin you can use retinols but start with the lowest strength and combine it with a moisturiser.
Can you start with this strength?
Yes. It's a good starter concentration for anyone new to retinol products.
Yes you can start with this strength. You can also start with 0.3 and work up to 0.5
Start with the lighter concentrations before working up to 1.0.
Effectiveness according to reviews
4.6 stars out of 5 across three websites
4.7 stars out of 5 across three websites
4.9 stars out of 5 across two websites
Where to Buy
SkinCeuticals Retinol 0.3
SkinCeuticals Retinol 0.5
SkinCeuticals Retinol 1.0
Retinol vs Retinoid vs Tretinoin (Retin-A)
You may have seen the terms 'retinol', 'retinoid' and 'tretinoin' used when talking about these creams. What exactly does each one mean?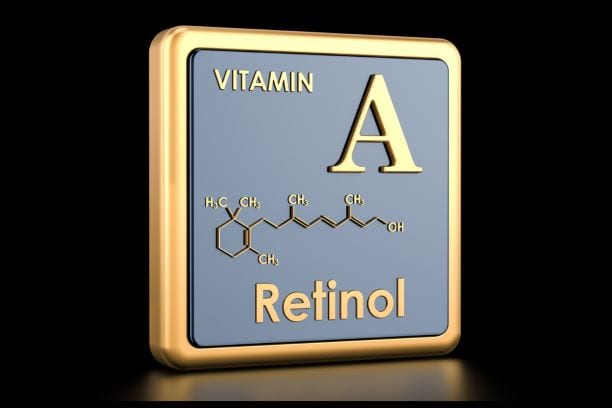 1
1
What Are Retinoids?
Retinoids are the family that includes all products using vitamin A compounds and derivatives.
This includes both regular retinols and 'prescription retinoids'.
So 'retinols' and 'tretinoin (retin-A)' which we discuss below are both part of the Retinoid family.
2
2
What Is Tretinoin or Retin-A?
Tretinoin (or retin-A) is retinoic acid. It's the strongest retinoid available and for this reason it's prescription only.
It provides retinoic acid (a metabolite of vitamin A) in a form that can work directly on the skin, without needing to be converted into retinoic acid by your skin cells.
As tretinoin is stronger, it can give quicker results but it can also lead to more irritation and side effects than over-the-counter retinol creams.
3
3
What Are Retinols?
Retinols need to be converted into retinoic acid once they are on the surface of the skin.
For this reason they are gentler and often have fewer side effects.
You don't need a prescription to get retinol creams and gels, whereas you do need one for tretinoin products.
To add to the confusion however, many people use the term 'retinols' to describe all products with vitamin A derivatives.
So 'retinols' and 'retinoids' become the same thing when used in this way.
In the most basic terms, retinols, retinoids and tretinoin are in skincare products that contains some form of vitamin A.
They are used primarily to target signs of aging in the skin, however they can also help to clean out the pores and minimize acne and breakouts.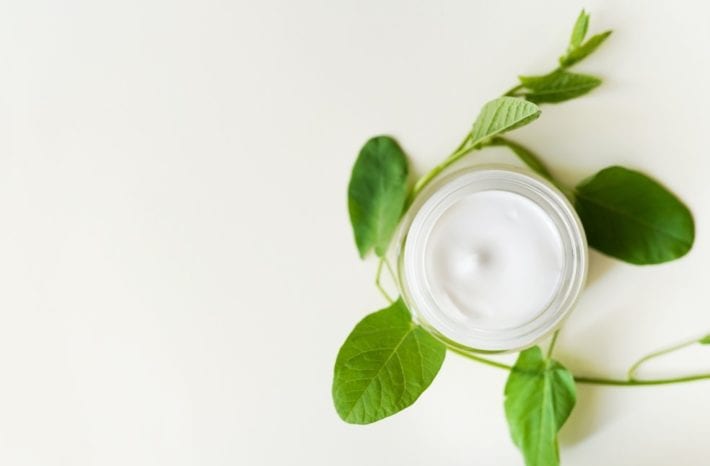 Does Retinol Work?
Retinol is one of the most well-researched beauty products on the market. There are numerous studies confirming that it:
helps skin cells to turn over more rapidly
boosts collagen production
reduces the appearance of wrinkles
treats acne
gives the skin a general glow
Collagen is what the skin needs to stay plump and elastic. When our supplies deplete naturally with age, our skin begins to develop wrinkles.
As well as helping with collagen production, retinol products also exfoliate old skin cells. As this prevents pores from being blocked up, causing spots and blackheads, retinols have been very effective for people with acne.
As dermatologist Ranella Hirsch explained to Glamour,
We were talking about it in 1975, and we're still talking about it now because it works.
How Long Will it Take to See Results From Retinol?
With most over-the-counter retinols, results can take around 12 weeks to start showing.
This is confirmed by Professor of dermatology Gary Fisher, who spoke to Allure magazine:
Many over-the-counter formulas claim you'll see results within weeks, but in my experience, it takes an average of 12 weeks for retinoic acid to produce noticeable changes in the skin.
What Happens When You First Start Using Retinol?
At the beginning you may experience some dryness, redness and sensitivity as your skin adapts to the retinoids.
For this reason retinols need to be started gently so that your skin can build up a tolerance to it. It's good practise to:
Start with a low concentration retinol cream, typically 0.1-0.3%.
Apply a pea-sized amount once or twice a week at first, during your evening skincare routine.
Build up the frequency to every evening or every other evening, depending on your skin's tolerance.
When it has adapted you can move up to the higher concentrations of retinol cream.
Once it takes effect, retinol is said to enhance the overall appearance of the skin by improving and preventing wrinkles and acne.
Which Retinol Should I Use?
When choosing retinol creams it's important to choose a trusted brand.
Each brand has a different way of delivering retinol to the skin. For this reason you want to make sure you're using a product that has been well-researched and designed.
Here we take a look at the 3 retinol concentrations from the leading skincare brand, SkinCeuticals.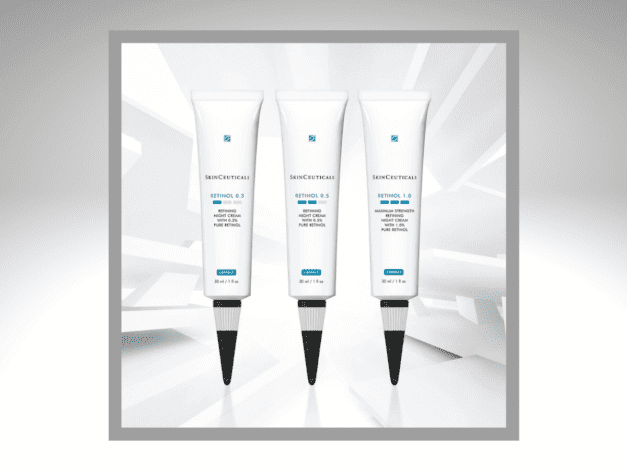 SkinCeuticals Retinol Review
The brand Skinceuticals has been around since 1992. It was founded by Dr. Sheldon Pinnell, who was a leading researcher in topical antioxidants.
He secured the first patent for topical vitamin C which led to a new branch of skincare products to emerge on the market.
In 2004, the company released its retinol products in concentrations of 0.5% and 1.0%. At the time, 1.0% was the highest concentration of retinol cream that was available over the counter without a prescription.
Although SkinCeuticals is now owned by L'Oreal, it's products are known for the extensive, reliable scientific research that goes into them.
SkinCeuticals Retinols 0.3 vs 0.5 vs 1.0
SkinCeuticals has retinol creams in three different concentrations.
0.3% is the lightest cream and is the best one to start with.
0.5% is a common starting point for many but it's a stronger dose of retinol.
1.0% is the highest concentration of retinol. You should build up to this cream after using the lower strength ones.
Each comes in a 30ml container. These creams promise to:
Increase cell turnover
Reduce appearance of lines, wrinkles, discoloration, pores, and other blemishes
Reduce potential irritation, unlike other retinols
Keep retinol effectiveness through their packaging.
What Ingredients Are In SkinCeuticals Retinols?
We know that these creams have retinol – but what other ingredients do SkinCeuticals include alongside it? Here is a full list of the most active compounds:
Key Ingredients:
Retinol is the main active ingredient. It is a derivative of vitamin A. Despite being the key ingredient it only makes up 0.3%, 0.5%, or 1% of the final product.
Other Ingredients:
Bisabolol, which comes from the chamomile plant. Chamomile has a long history of being used to sooth and calm the skin thanks to its anti-inflammatory properties.
Boswellia serrata extract, which comes from frankincense. Frankincense oil is also used for its calming effects.
These other ingredients are part of the SkinCeuticals 'soothing complex'. They calm the skin from any irritation the retinol may cause.
How to Use the SkinCeuticals Retinol Serums
SkinCeuticals recommend that you:
Apply retinols in the evening.
After cleaning the skin, take a pea sized amount and rub it onto dry skin.
Avoid the eye area.
Allow the product to absorb fully.
Complete your skincare regime with moisturizers and any other products.
They advise to start off applying retinol creams only once or twice a week, as your skin needs time to adapt to it.
Gradually increase the frequency of your applications to every other night. Eventually, you may be able to use it nightly, or even move up to a higher concentration.
Retinols are thought to lose some of their effectiveness when exposed to light. So it's often recommended that they are part of your nighttime skincare routine, rather than your morning skincare routine.
What to Be Careful Of
In the first few weeks of using a retinol you may notice some side effects. Your skin needs to build up tolerance — and until it does, you could see some redness, itching or peeling.
In order to help your skin to adjust, make sure you moisturize it well. This will help soothe your skin from any initial redness.
If you don't already, moisturize every morning and evening, and start moisturizing at least a week before adding retinol to your regime.
Try to avoid masks, peels, and scrubs when you first start using retinol. Retinol exfoliates the skin naturally, so you may end up irritating the skin further by using other exfoliating products alongside it.
Retinols and Photosensitivity
Retinols do increase your skin's photosensitivity.
However, there are quite a few rumors and myths floating around about what retinol can do to your skin in terms of this sensitivity to the sun.
Can I use retinols in the summer?
You may have heard that it's actually dangerous to use retinol in the warmer months.
However there is an argument that using retinol during the summer months could have some benefits.
Summer tends to be more humid, leaving your skin more moisturized. With extra moisture in your skin, you'll be less likely to notice the itching and redness that can occur for first-time retinol users like peeling or flakiness.
Does your skin become more sensitive to the sun with retinols?
Retinol does make your skin more sensitive to the sun.
This doesn't mean that you'll burn faster — it just means that the sunburn could cause more long lasting damage to the skin.
This is because it encourages cell turnover and leaves behind new, unprotected skin cells that are susceptible to the sun's rays.
So, always use a high protection sunscreen when using retinol.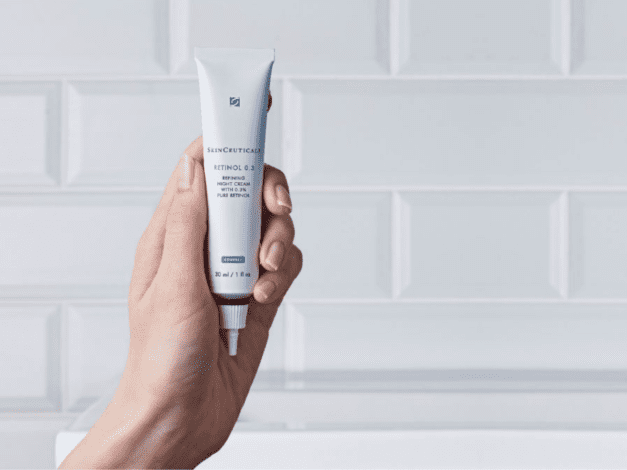 Do SkinCeuticals' Retinols Really Work?
According to reviewers, SkinCeuticals' retinol creams offer amazing results when used over a number of weeks.
Based on 221 reviews from over 3 sites, SkinCeuticals retinols got between 4.6-4.9 stars out of 5, depending on the concentration. The higher the concentration, the higher the review ratings were.
Overall, users commented on these benefits to their skin:
General improved appearance
Smoother texture
Reduced acne
Smaller pores
Initial purging, peeling, and flakiness
In rare cases, acne-prone users found that this product made breakouts worse. However the vast majority experienced the opposite effect.
Here are some examples of customer reviews.
This user didn't have any reaction to the cream, despite having sensitive skin.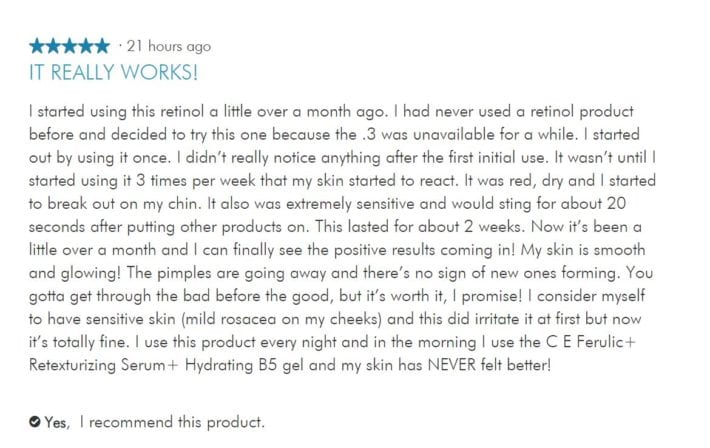 This woman adores the SkinCeutical retinol, even though she reacted badly at first.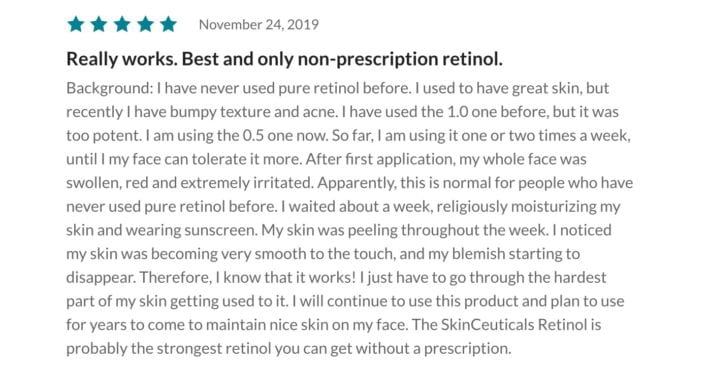 Which Retinol Concentration to Choose?
Still confused about the 3 different concentrations offered by SkinCeuticals?
It's recommended to start with 0.3% strength unless you've used retinol consistently in the past.
Even if you're well-versed in retinols, it may still be best to start with this concentration to make sure you don't react badly.
Once you're able to use the 0.3% concentration every night with no signs of irritation, you should be able to move onto the 0.5% concentration, and from there, onto the 1.0% concentration.
That said, some users have started directly with the 0.5% concentration without any negative effects.
If you're in doubt about which concentration to use, stick with the 0.3% retinol cream.
Would I Recommend SkinCeuticals Retinols?
SkinCeuticals retinols are tried and tested creams, which are backed by scientific research.
They have 3 different concentration options so that you can find the right level for your skin. Each of these has overwhelmingly positive reviews of between 4.6-4.9 stars across a range of websites.
I would certainly recommend them to anyone considering retinol creams for their skincare routine.
Whether you have started to notice some fine lines, or you're dealing with breakouts and blemishes, this cream has been shown to help with a variety of skin issues.
It increases cell turnover, revealing the newer, brighter skin underneath. It also stimulates the production of collagen which leads to smoother, plumper looking skin.
Many users have seen dramatic changes in their face as a result of using these creams consistently over a number of months.
SkinCeuticals retinols are a great choice for anyone looking to add retinol to their skincare routine, for smoother or more youthful looking skin.