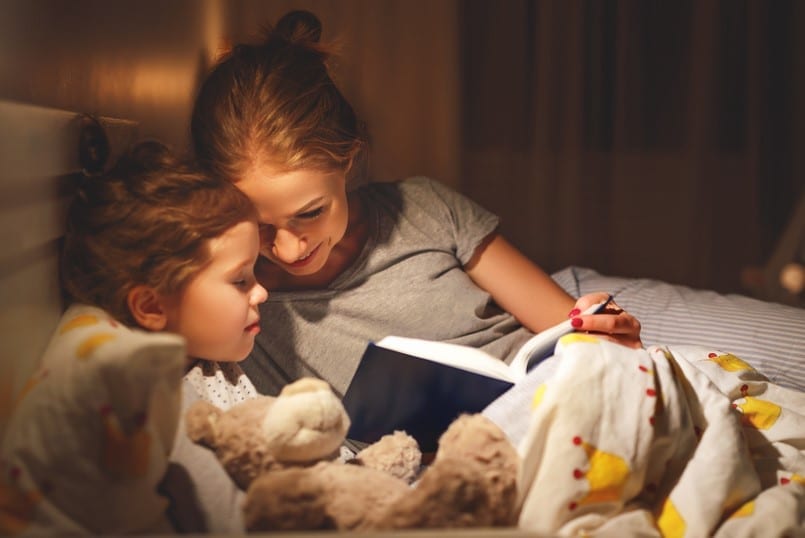 Few feelings are more magical than snuggling up with your child and reading a bedtime story to them before they drift off into the land of nod. 
And there are so many lovely story books to choose.
From much loved classics to magical kids' books hot off the press – we've put together a list of the very best bedtime stories for kids.
So grab a copy, snuggle up under the covers with your little ones, and enjoy.
Within this list we have included links to the books that we recommend, some of which are affiliate links. If you click them to make a purchase, Mas & Pas will earn a commission at no additional cost to you. It also means that a big thank you is in order for supporting us!
Charming, comforting, whimsical and wonderful bedtime books to enjoy with your little ones!
Pick one and enjoy the bedtime cuddles.