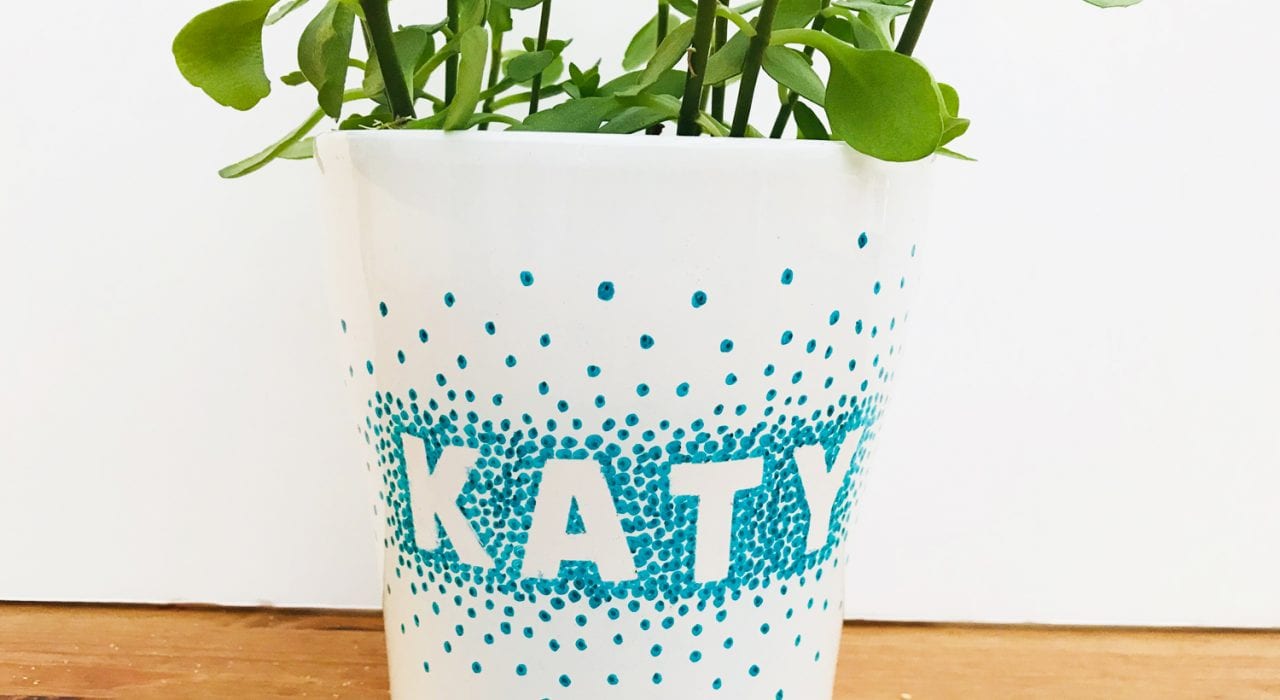 This is a lovely craft for teens or tweens and makes a beautiful decoration to take pride of place in their bedroom. It's very simple to do but the finished effect is beautiful. We used alphabet stickers to make a name on our pot but you could use any shapes of stickers that you like, or just create your own designs with Sharpies. Normal Sharpies work but can rub off even after baking. To make your pots last then use oil based Sharpies or special pens designed for marking ceramics.
1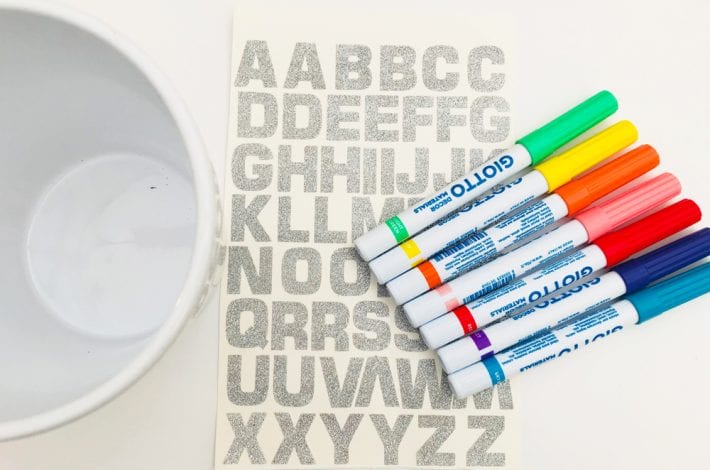 1
You will need:
Plant pot or mug
Oil based Sharpies or porcelain pens
Alphabet stickers
2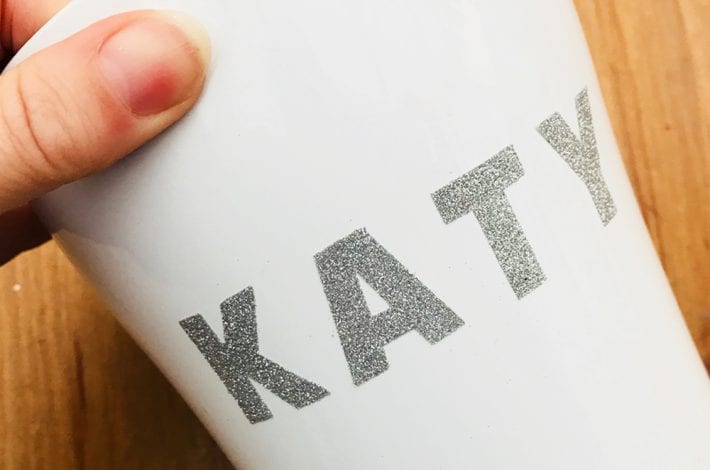 2
Step 1: Stick on the name
Stick on your alphabet stickers to spell out the name that you want to create on your pot.
3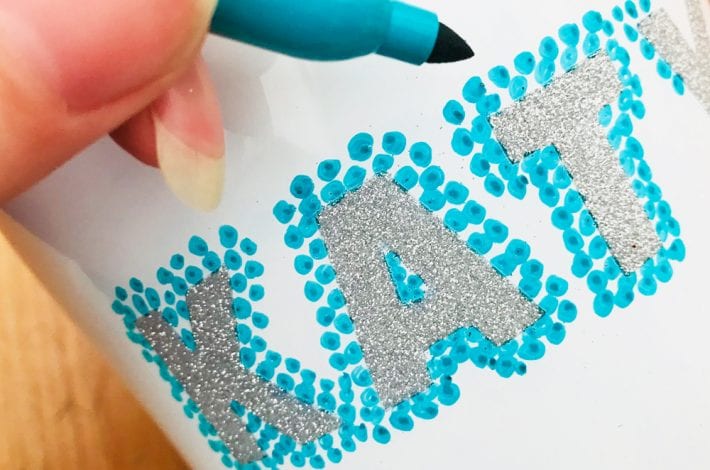 3
Step 2: Start making dots
Using either an oil based Sharpie or a porcelain pen start making dots around each letter.
Make large dots, close together round the letters.
4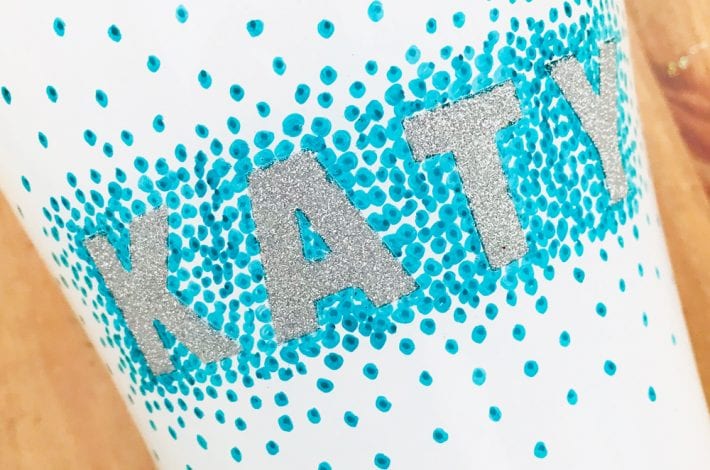 4
Step 3: Keep on going dotty
Once you have covered all the letters of the name in large dots that are quite close together keep adding more dots, making them slightly smaller and more and more spaced apart as you work away from the letters.
5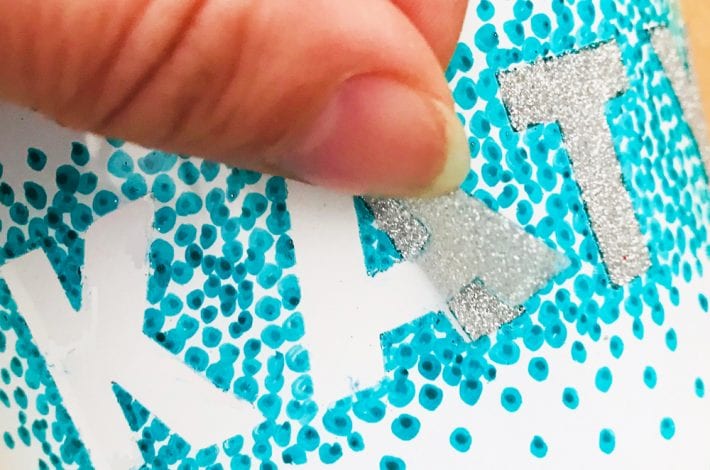 5
Step 4: Peel off the stickers
Once the pen is completely dry then carefully peel off the stickers. If there are a few marks left behind then clean them carefully with a cotton bud dipped in nail varnish remover.
6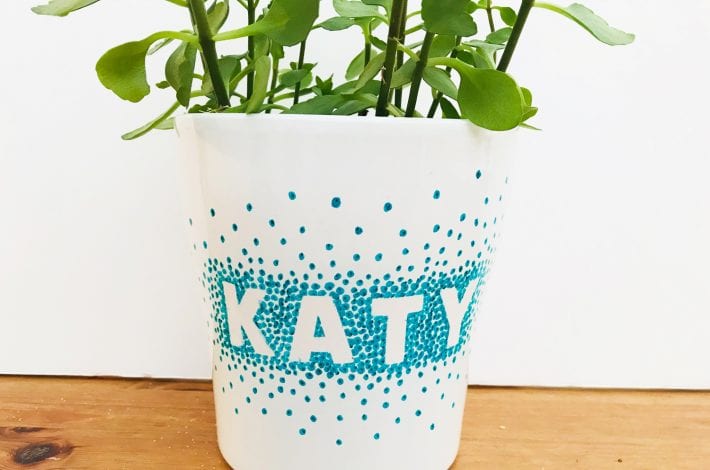 6
Step 5: Seal the ink
Pop the pot in a cold oven then heat it to 180 degrees and 'bake' your pot for about 30 minutes.
Leave the oven to cool and then take out your pot.
This prevents any cracks.
If you want to make extra extra sure that the ink stays on then you can bake your pot twice.
This craft for teens would also make lovely handmade gifts for your child to make to give at Christmas.