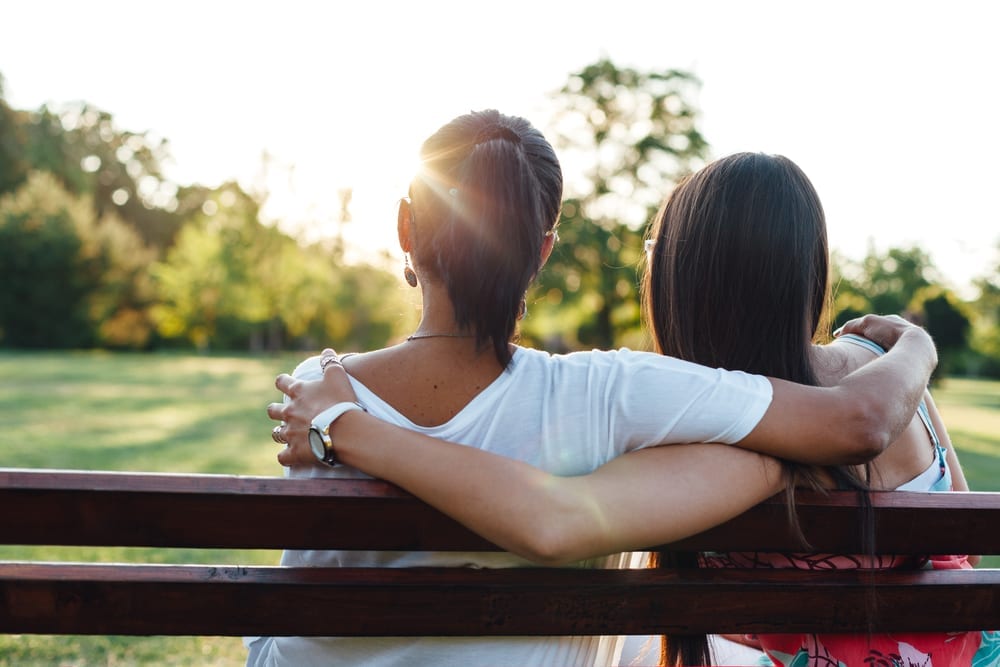 This weekend we went to pick a Christmas tree and hauled it home with everyone squished up in the car with pine needles poking into them. We dragged it into the lounge and spent a happy afternoon decorating it with Christmas music blaring and the dog leaping around the room at all the excitement.
Almost every bauble we picked up to hang on the tree brought back memories.
The green glittery 'blauble' you made in nursery.
The plastic tortoise, which you put on the tree when you were five and no one can remember why but it has been a festive decoration ever since.
The legless angel whose leg was chewed off by the dog when he was a puppy.
After we'd finished and stood back to ooh and aah over our creation you said to me:
"Mum, this time next year I won't be here to decorate the tree. This is my last time."
And as we stood there arm in arm, our faces lit by the soft white lights of the tree I had to hold back the tears that were threatening to fall. I wanted to pause time and bottle this moment of Christmas magic with my little girl.
A year of lasts
This whole year has been a year of lasts. Each one is like a tiny stab to my heart.
The last time you'd be home on your sister's birthday to watch her open her presents.
The last time we could go to parent's evening listening with pride to news of all your achievements.
The last Christmas school concert we'd ever attend, watching you up on stage singing in the choir.
It's like slowly reading the last book in a series and getting to the end of each chapter with a heavy heart because you're enjoying it so much you don't ever want it to end.
As we wait for university offers to come through we don't yet know where you will be this time next year. We only know that it won't be here, with me, hanging decorations on the tree.
Seventeen years
We've had seventeen years decorating the tree together. From that first Christmas, when I lifted you high in my arms and your baby face broke into a grin of wonder.
Through those years where you plonked all the decorations in a heap on the bottom branches that were the only ones you could reach.
To the years where we'd dance round the living room together being silly and chatting about the Christmas parties you were going to and what you planned to wear.
We've had seventeen Christmases, seventeen summer holidays, seventeen birthdays and that seems like such a long time. But, it also doesn't feel enough.
If I could do it all again
We have so many adventures that we planned to go on together that we just didn't get round to doing. I want to rewind time and pack in more.
I want to go back and live again all the days when I was too tired or grumpy or worn out to take you to the park when you really wanted to go or to book those tickets to the rooftop spa that we always said we'd go to together.
Somehow time seemed to slip away and there are so many things that we never did. And now it's almost too late.
My job as your mum
I know that my job as your mum is to give you all the love and security and the skills and the confidence you need to stride out and make your own way into the world.
And, as I stood by your side in front of those shimmering tree lights I paused as I looked at the beautiful, talented, brave and impassioned young woman you have become. You are ready, my love. More than ready to spread your wings and fly.
You're going to go out there in a blaze. You're going to inspire your uni classmates with your brilliant mind and your thirst for knowledge. All the new friends waiting to meet you will be glad such a loyal, fierce and passionate person came into their lives.
You're going to stride forth with your head held high and your heart wide open. And it makes me so proud to be the one who watched you develop and grow into this wonderful person.
A few more yet
We've got a few more 'lasts' and I vow to make the most of every single one. I will take the time to hold tight onto each moment and capture it in time, like a photo to cherish.
And when the time comes, all too soon, I will let you fly and I will wave you off with a big hug and a wide smile. And I will keep that smile wide until you walk away and I can no longer see you in the distance.
And then I know I will crumble and the tears will fall. Because even though you're ready for this whole new chapter I'm not quite ready to let you go, my sweet girl. I'm just not quite ready.