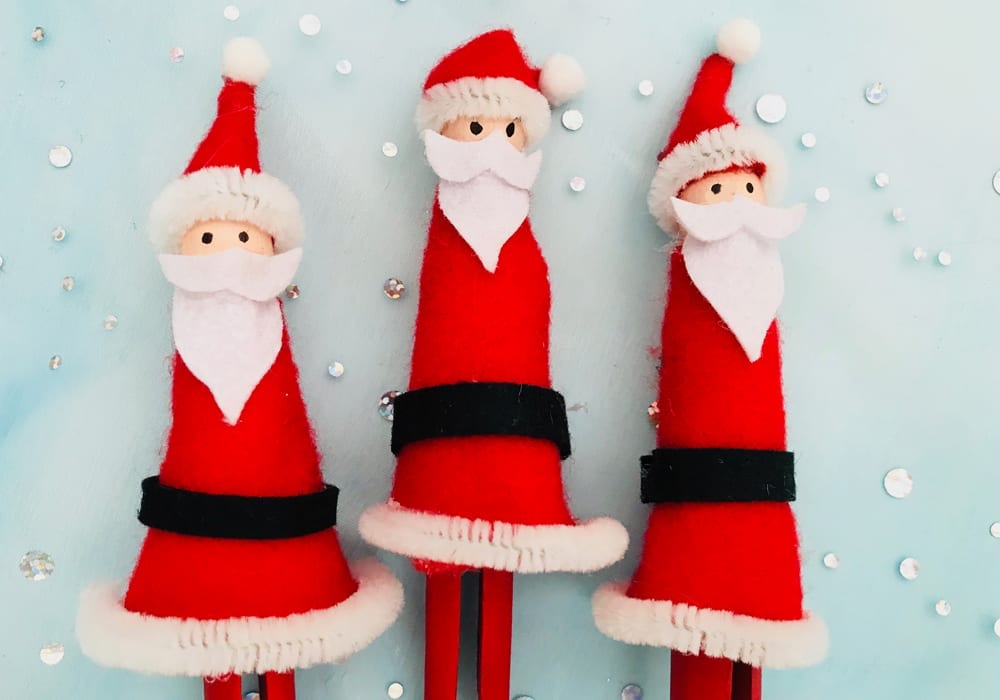 Looking for a festive craft to fill a quiet afternoon? Why not make these adorable Santa peg dolls from real wooden dolly pegs?
They're great to play with as puppets. Or you can add some ribbon and hang them from the Christmas tree! A fun festive craft the kids will love.
Summary:
Time: 15 minutes
Age: Big kids
Difficulty: A little fiddly
1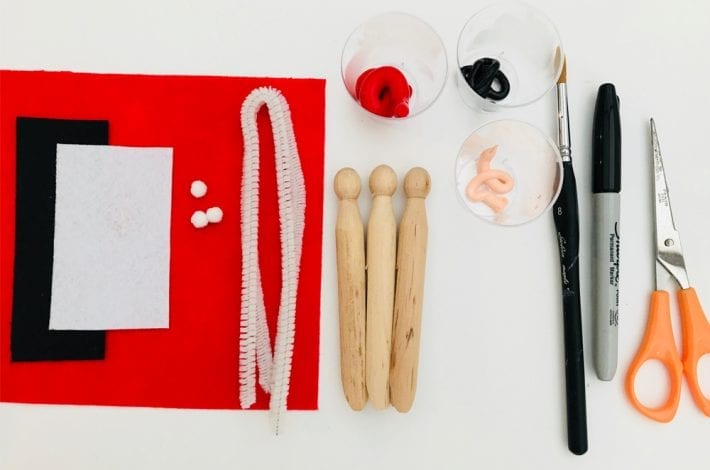 1
You will need:
Wooden dolly pegs
Red, pink and black paint – acrylic paints work best
Paint brush
Red, black and white felt
Scissors
Tiny white pom poms
Glue gun or strong PVA glue
White pipe cleaners
Black pen
2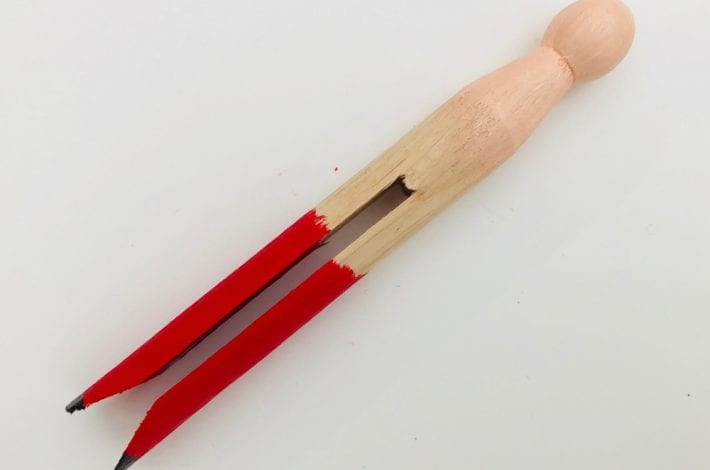 2
Step 1: Paint your peg
Paint the top of your dolly peg with pale pink paint. This is for Santa's face.
Then paint the bottom of your peg red. This is for his red trousers.
At the very bottom of the peg, paint a small section in black paint. This is for Santa's boots.
Acrylic paints work really well to give a thick layer over the wood.
3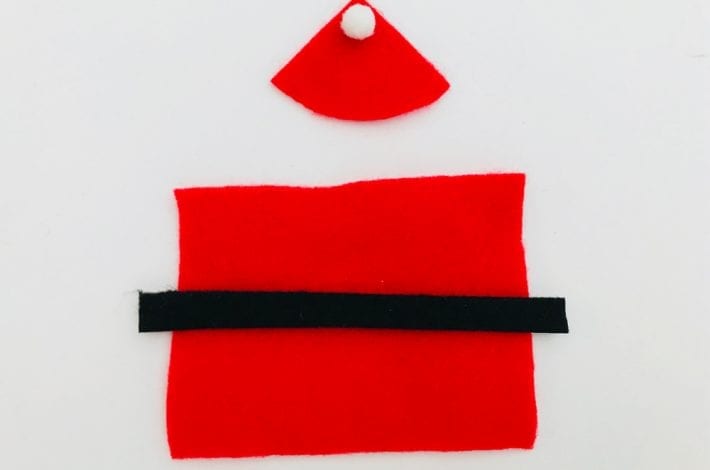 3
Step 2: Cut out Santa's clothes
Take your red felt. Cut out a little triangle shape with a curved edge as pictured here. It should be just big enough to roll into a cone over the top of your dolly peg (see image below). This is for Santa's hat.
Then cut out a larger rectangle for his coat. And cut out a narrow strip of black felt for his belt.
Find a tiny white pom pom to go on top of his hat. If you don't have one, you can roll a little piece of cotton wool into a ball and use that instead.
4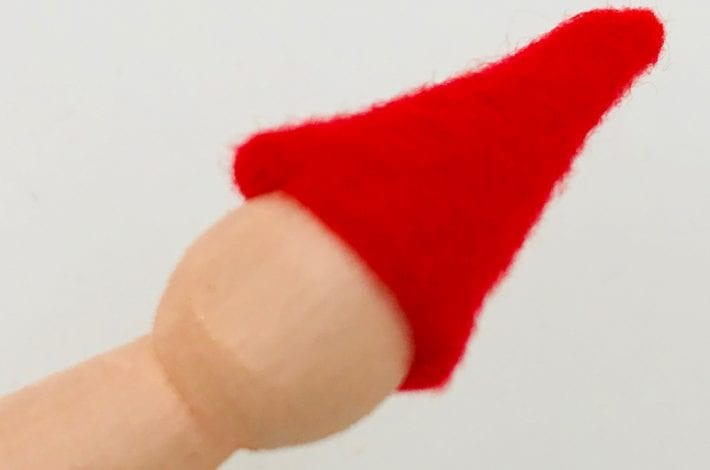 4
Step 3. Glue on Santa's hat
Spread some glue along the edges of your red felt triangle and roll it into a cone. Then glue it to the top of your dolly peg.
A glue gun works well. If you don't have one, use some strong PVA or fabric glue.
5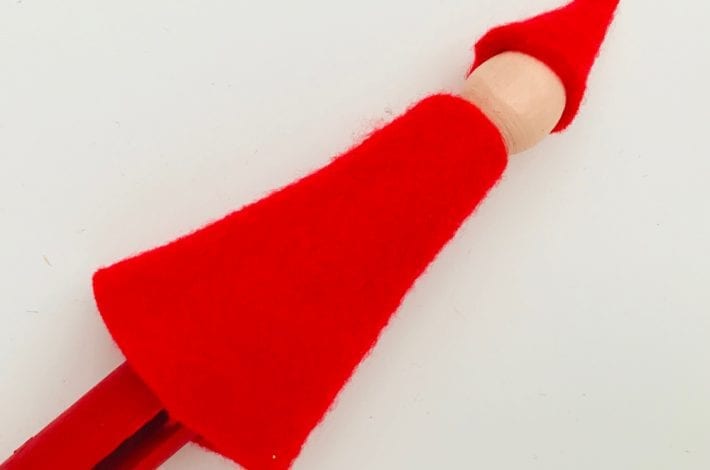 5
Step 4: Put on his bright red coat
Wrap the piece of rectangular felt around your peg.
Fix it in place at the back with some strong glue.
6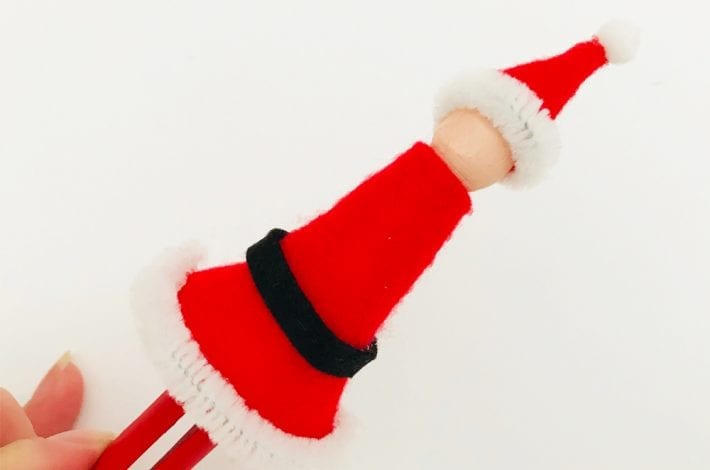 6
Step 5: Add some festive details
Glue a little pom pom to the top of Santa's hat.
Add some 'fur trim' by gluing a small length of white pipe cleaner around the rim.
Then stick on the thin black strip of felt around his middle to make a belt.
7
7
Step 6: Cut out his beard
Take the white felt and cut out shapes for Santa's beard and moustache.
8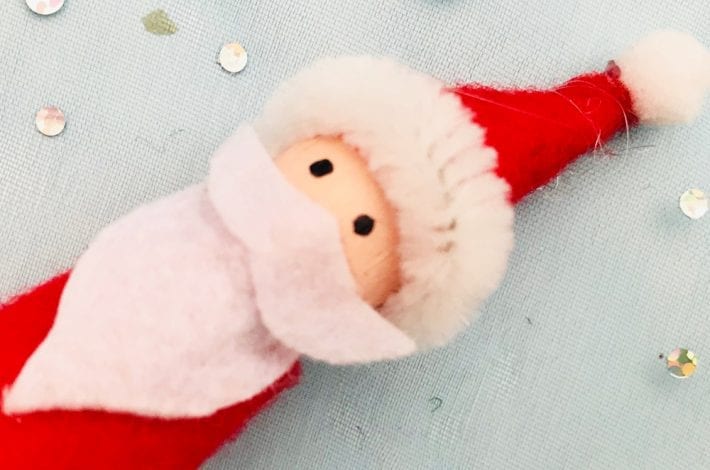 8
Step 7: The finishing touches
Glue down the beard and then stick the moustache on top.
To finish off Santa's face, draw on two little dots with black pen for Santa's eyes.
Play with these Santa peg dolls or hang them up as decorations