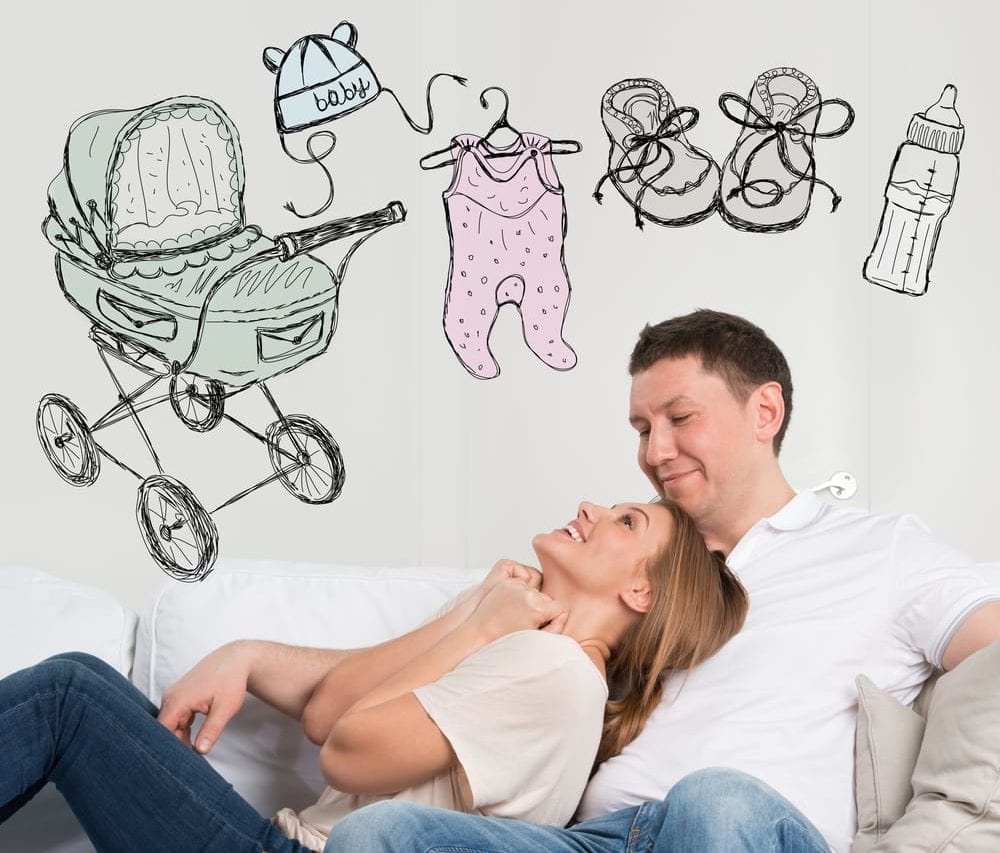 When your baby arrives you want to have everything in place to begin your new life as a mama.
When you start to look at all the baby paraphernalia out there it can feel overwhelming (not to mention expensive). It's hard to know what you really need to buy to be ready for your baby.
Is a nappy bin an essential item?
Those baby towels with cute animal hoods look lovely but do you really need them?
There's even a baby wipes warmer in the shop. You never even knew they existed, let alone that you might need one in your life.
What should and shouldn't be on your new baby shopping and to do list?
To help, we've put together a list of the 11 essential things you may want to do or buy before your baby is born:
1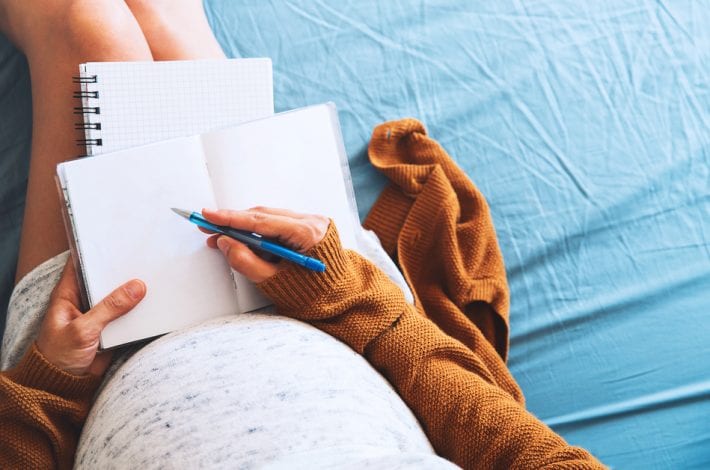 1
Make a birth plan
It can help to visualise how you would like the birth to go.
You can decide where you would like to give birth, what pain relief you think you might want, and who you want as your birthing partner.
Births don't always go to plan so it's worth running through all the options and possible scenarios that could arise if things went off-plan.
What questions would you want to ask if they did?
The better prepared you are the more in control you will feel.
Have a read through our article What kind of birthing mama are you? for more on the different birthing options that are out there.
2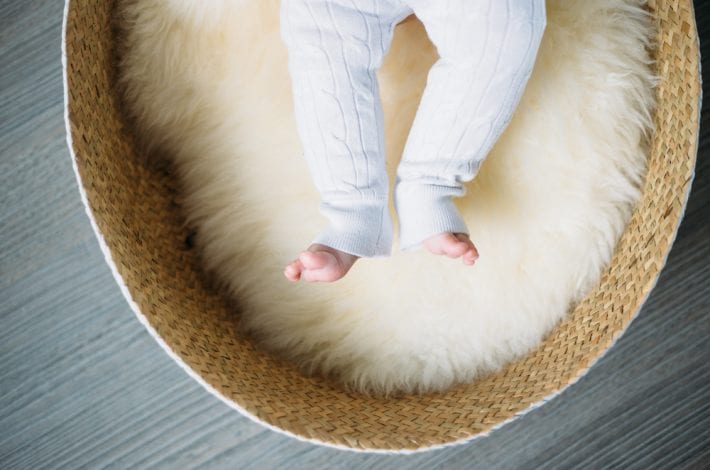 2
Organise somewhere for your baby to sleep
What you need:
Moses basket
Cot
New mattress
2 fitted sheet mattress protectors
2-4 fitted sheets
2-4 blankets
Baby monitor
Be aware that babies grow out of Moses baskets pretty quickly, so if you're looking to save money this might be one item you can economise on.
A Moses basket stand is another additional expense.
Ask around to see if you can borrow a Moses basket or see if you can find one at a nearly new sale.
The Lullaby Trust advises that you should always buy a new mattress for your baby if possible.
This is because you won't know if an old mattress harbours any dust, mites or allergens, which could be linked to Sudden Infant Death Syndrome (SIDS).
So buy a new mattress for any second hand cribs or cots you manage to get hold of.
While a Moses basket may be optional, you will need a cot. There are different options so see which ones might work best for you.
For example there are cots that later turn into toddler beds, or cots that have storage underneath them. You can also buy next-to-me cribs, which fit on the side of your own bed to keep your baby close to you.
One helpful feature in cots is if the sides are easy to lift up and down. This is so that you don't struggle to lower a sleeping baby in when they have fallen asleep in your arms.
3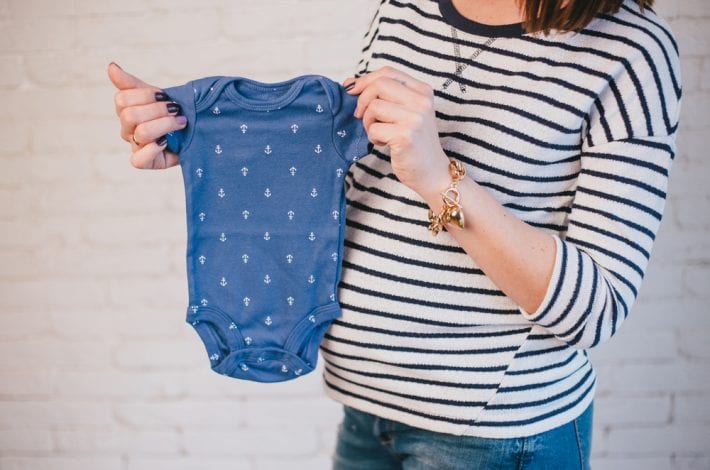 3
Buy your baby's first clothes
Babies spend a lot of time hanging out in sleepsuits in the first few months.
Day-to-day they are unlikely to wear fancy outfits, and these are not as comfy or as easy to change a baby in and out of.
Baby shoes are also not essential items. We all get excited about baby clothes so you may one to buy them that one nicer outfit for 'special baby occasions'.
But for the everyday these are the bare essentials you will need:
What you need:
5-7 sleepsuits
5-7 baby vests (long sleeved in winter, short sleeved in summer)
2 hats (especially for winter babies)
2-3 cardigans
4 socks
A warm baby coat or pram suit for winter babies
Wash and iron all your baby clothes before your baby arrives so they are in the cupboard and ready to wear.
4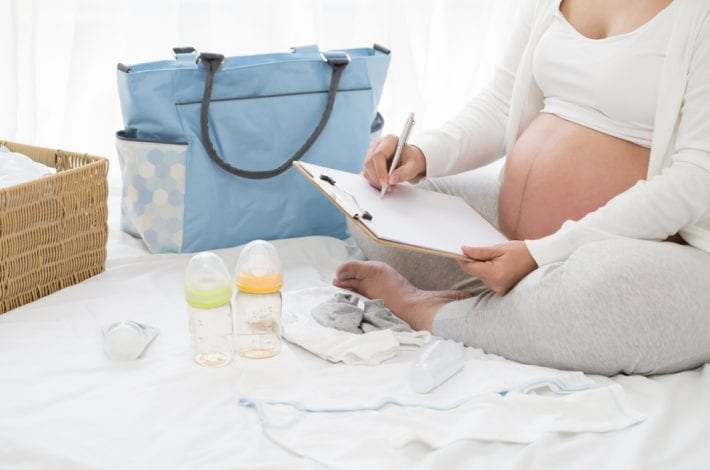 4
Get organised for feeding time
One thing that you know that you will spend a lot of time doing when your baby arrives is feeding.
You might want to see if you can track down a comfy chair for feeding, such as a rocking chair. It's not essential but it can make you more comfortable.
If you are planning to express breastmilk you may also want to look into the various breastpump options.
The better quality ones tend to work best but can be very expensive to buy. However these hospital grade breastpumps can be rented from a number of suppliers so this can be a helpful option. They are  provided with new accessories such as cables and bottles.
Here's what you'll need to get you started:
What you need – breastfeeding:
Breast pads
10 muslin cloths for burping
2-3 nursing bras
Nipple cream
What you need – bottlefeeding:
6 bottles
6 teats
Steriliser and bottle brush
Formula (if you are not expressing)
10 muslin cloths for burping
5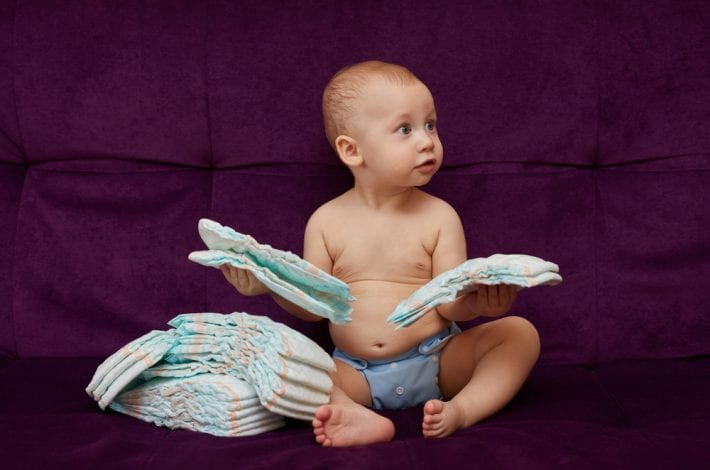 5
Get ready for changing all those nappies
One thing you can count on is that you'll be changing an awful lot of nappies once your baby arrives.
A changing station is really handy if you have enough money and enough room.
That way you can store and have everything you need for each change to hand. But it's not essential and you can easily just place a changing mat on a table top or on the floor.
What you need:
Nappies (newborn size)
Cotton wool
Baby wipes
Nappy sacks
Nappy cream
Changing table and/or mat
Nappy bin
6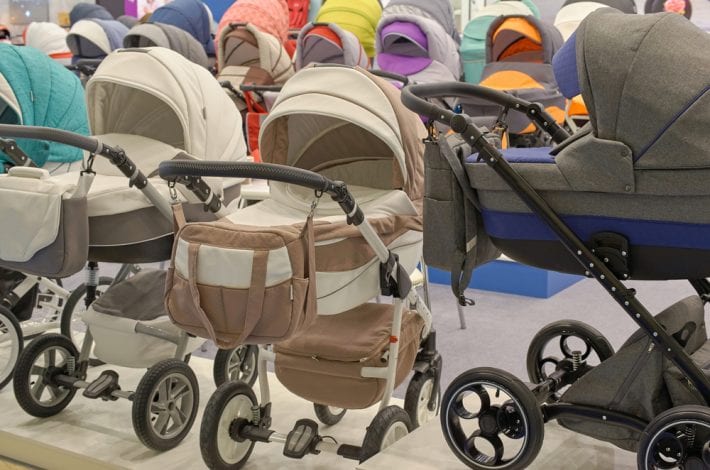 6
Be prepared to take your baby out and about
What you need:
Car seat
Pram or buggy
Sling (optional)
There are so many different buggies, prams and travel systems to choose from nowadays and several of them set you back a pretty penny.
If money's no expense, then by all means invest in a designer buggy but your baby won't care if it's a high end brand or an Instagram worthy design.
Pick a buggy that is suitable for newborns and that fits your budget.
If you're looking to save money on buggies, it's worth looking out for them on second hand sites and at nearly new sales.
Things you might want to consider are:
whether baby can lie flat?
whether baby will be facing you or facing outwards (or if both options are offered)?
how easy it is for you to fold it up and down and carry?
does it fit in your car boot?
can it be adapted as baby gets older?
7
7
Buy and install a car seat
Before your baby arrives you need to be prepared for your baby's first drive home from hospital.
Buy a rear facing car seat, suitable for a newborn baby.
If you are confused about the size you need then staff at baby shops will be able to advise you and talk you through the options.
Read the manufacturing instructions carefully to fit your car seat.
You can often find Youtube videos if you are unsure.
Halfords offer a free baby car seat fitting service. They demonstrate how to fit your car seat and then take you through fitting it yourself, making sure you feel confident and know how to follow their 16 point safety checklist.
8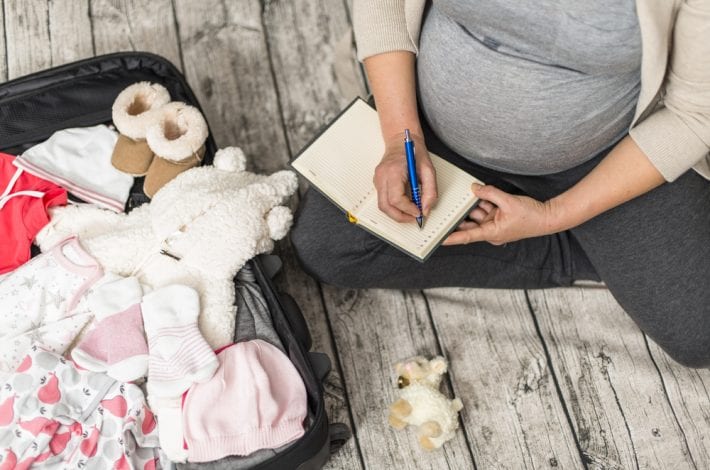 8
Pack your hospital bag
Your home is all ready for when your baby arrives and now you need to make sure that you're ready too.
Unless you're planning a home birth then pack your hospital bag nice and early so it's ready to grab and go.
Aim to have your bag packed by week 36 of pregnancy.
It's tempting to pack everything but the kitchen sink just in case you need it but remember that you actually need very little.
There will also probably be opportunities for your partner, friends or family to bring in anything you've forgotten.
What you need:
Birth plan
Maternity notes
Dressing gown
Cosy socks and slippers
Something comfy to wear during labour
Pyjamas or a loose fitting nightie
Toiletries (toothbrush, toothpaste, shampoo, bodywash)
Hair bobbles (if you have long hair)
Lip balm (your lips can get dry during labour)
Snacks and drinks for labour (for both you and your birthing partner)
Anything you need to help you through labour (e.g. TENS machine, birthing ball, massage oils)
Clothes for your baby (sleepsuits and vests, a cardi and a hat)
Muslin cloths
Nappies and cotton wool
A baby blanket
Nursing bras
Breast pads
Sanitary towels (thick and heavy pads and/or absorbent pants for post labour)
Comfy and cheap knickers
A towel
A pillow (not essential but makes a real difference to your comfort)
An eye mask to help you sleep on a bright ward
Glasses or contact lenses if you wear them (easy to forget in a rush)
Phone and charger
Magazines or videos – anything to help you pass the time if you're waiting for labour to progress
9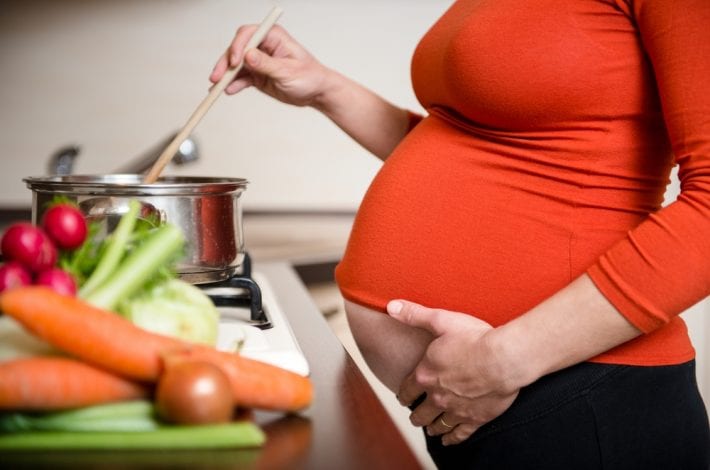 9
Stock up on easy meals
When you get home from hospital to start your new life with a new baby, the last thing you will want to be thinking about is supermarket shopping and cooking.
Use your maternity leave to do some batch cooking and freeze lots of meals to pull out and heat up after birth.
In the first few weeks after birth, supermarket home deliveries will also be your best friend.
It's worth setting up an online basket of goods you need for a week in advance so you can easily fire off a supermarket online delivery any time you need to do so.
10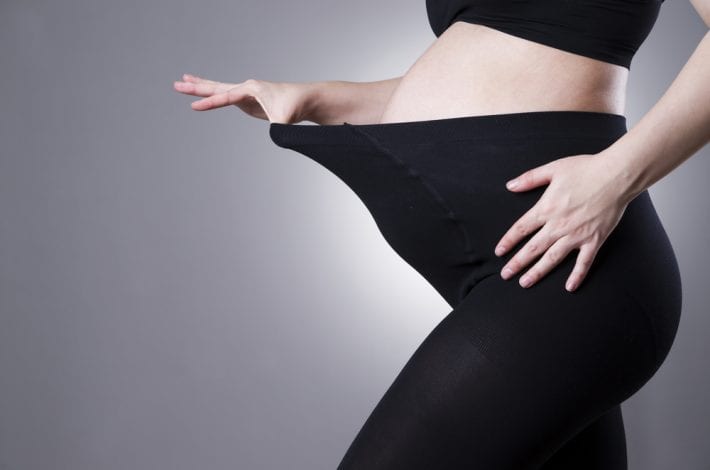 10
Buy some in-between clothes
After birth you won't want to wear your maternity clothes but won't fit into your pre-baby wardrobe quite yet.
Dig out or buy a few easy fitting outfits that you can wear post birth. Think comfort over glamour.
11
11
Do a test drive to the hospital/birthing centre
If you're not planning a home birth take a test run to your birthing centre or hospital.
When labour kicks in you don't want to worry about how long it will take to get there, or all those practical things like the parking procedures (can you pay by card or do you need a bucket full of change?).
Check if there are any last-minute roadworks that might throw a spanner in the works.
If you don't drive then figure out how you will get to hospital.
Will you have a friend on speed dial who is willing to drive you in any time of the day or night?
Do local taxis take women in labour?
If you plan out your journey before the big day you will have one less thing to worry about.
Once you've ticked off everything on this list then you're all ready for your baby to arrive.
It's exciting preparing for the arrival but it can be stressful too. Try to put your feet up and grab as much sleep as possible before your new adventure begins!
Are you expecting baby soon?
Get in touch and ask our community any questions in the Bump Club Pregnancy Chat Room.
Share advice and experiences in this pregnancy chat forum exclusively for expecting mamas.
Top Tip
If you live in Scotland all mums-to-be will be given a free baby box
this contains essential items, such as:
– clothes, from newborn up to 6 months
– a digital ear thermometer
– a bath towel
– a changing mat
– books
The box also has a mattress, mattress protector and a fitted sheet.