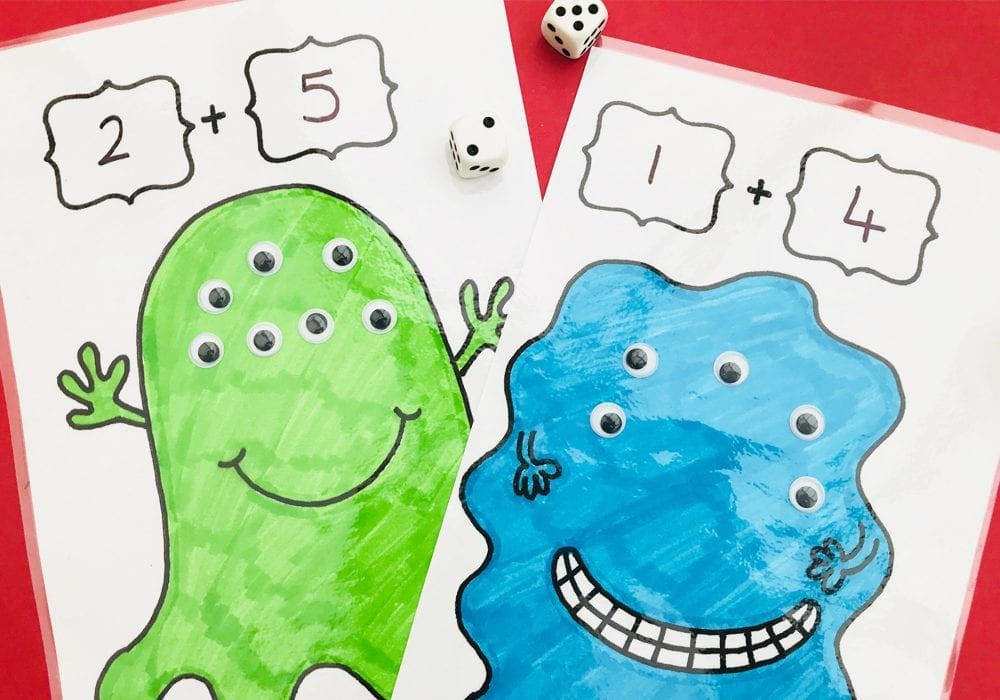 How to start number bonds with your child can seem like a conundrum. The thought of getting them to sit down at a table and write out addition sums can seem to hard to conceive of.
With this fun number bond game it doesn't have to be a chore. Give these monsters the right number eyes and write out the totals to have monster fun and learn those first number bonds to 10 at the same time.
We've included a FREE monster printable so all you need to do is print, colour and start counting up those eyes.
It's a fun way of doing sums that beats a textbook any day.
FREE Resources
Downloadable pdfs of Monster pages:
Summary:
Time: 10 minutes
Age: Little kids to big kids
Difficulty to make: Easy peasy
Skill: Number bonds to 12
1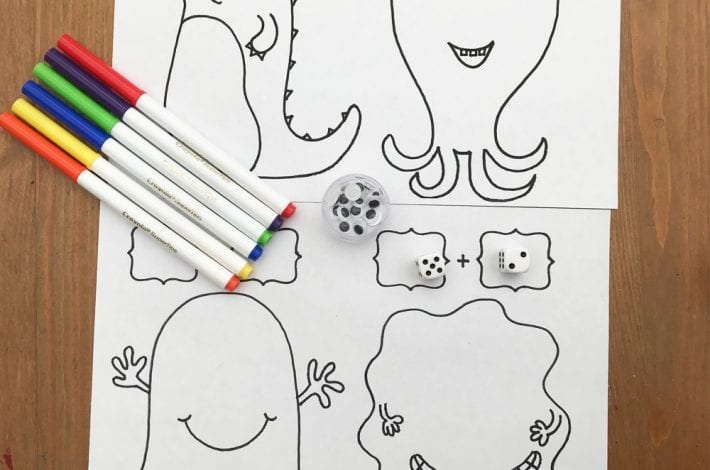 2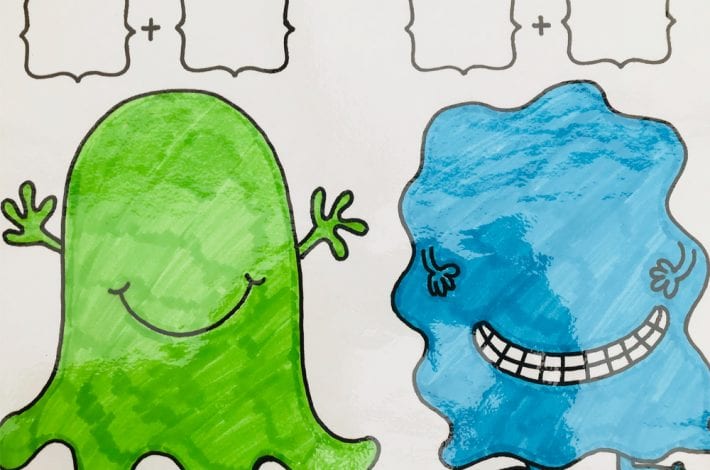 2
Step 1: Set up the game
Print out our cute monster printables:
Your child could start by colouring them in, in whichever colours they like with pencils or felt tip pens.
If you want to make them sturdier you can also laminate these monsters after they've been coloured in. That way you can even use whiteboard pens to draw on the sheets that can be wiped off.
This turns this learning craft into a reusable game that you can grab and play whenever you like.
3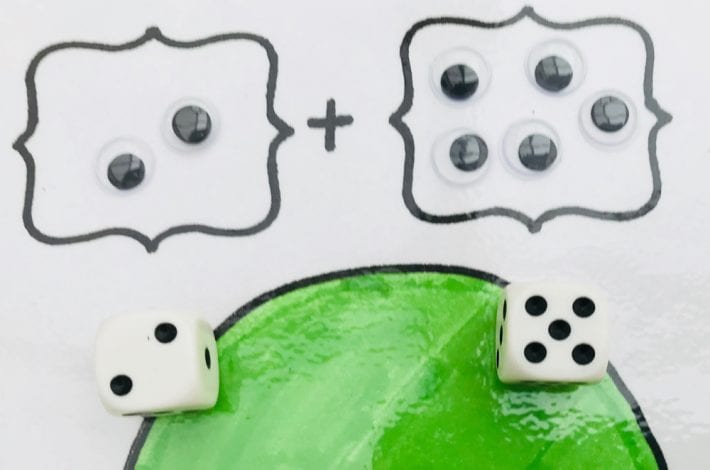 3
Step 2: Roll the dice and count out the numbers
Let your child choose a monster. Then ask them to throw both dice and see what numbers they get.
Place the dice next to the two boxes above your monster drawing.
Ask your child to count out the number of googly eyes shown on each dice, and place that number in the box above it.
4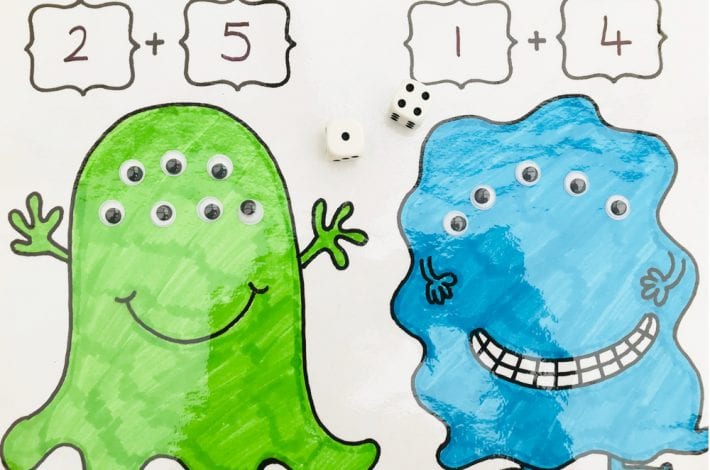 4
Step 3: Add up the numbers
Now ask your child to add up the two numbers by counting all the eyes together to find the answer.
They must then put ALL the eyes on their monster.
Keep playing with different monsters. Help your child count out the right numbers of eyes and to add them together each time to find out how many eyes each monster will have.
Your child could write down the numbers rolled in the boxes in pencil (or in pen if you've laminated your monsters).
They could then write the answer to the addition sum on the monster's tummy, under all their eyes.
Your little monsters will have loads of fun playing this fun adding game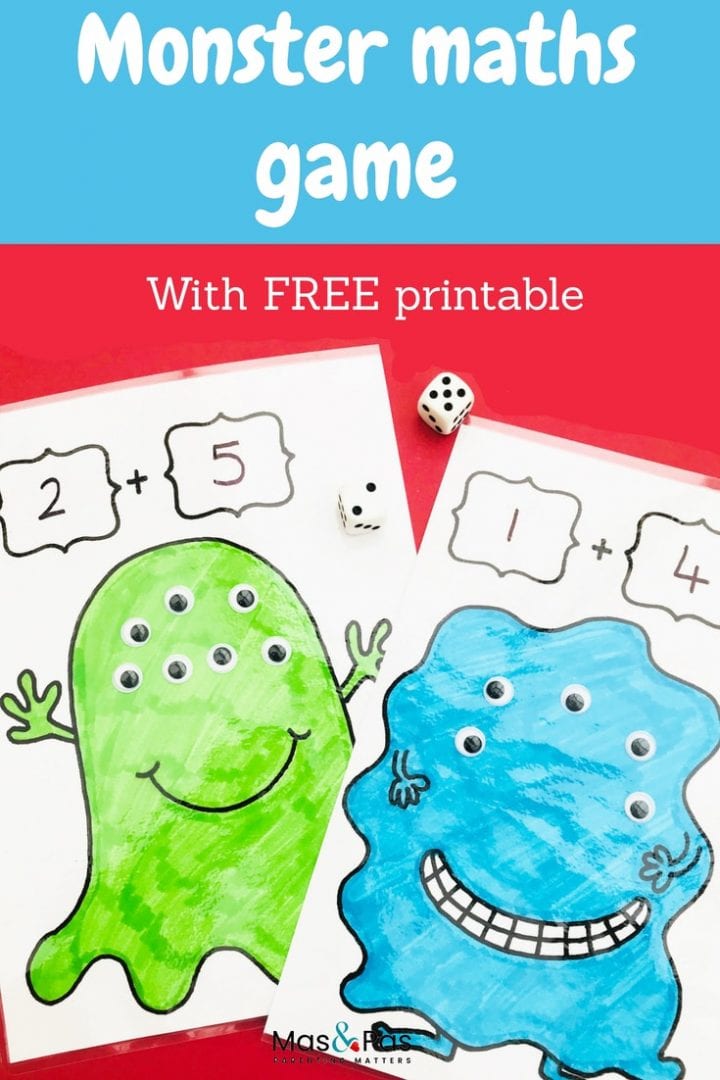 FREE Resources
Downloadable pdfs of Monster pages: