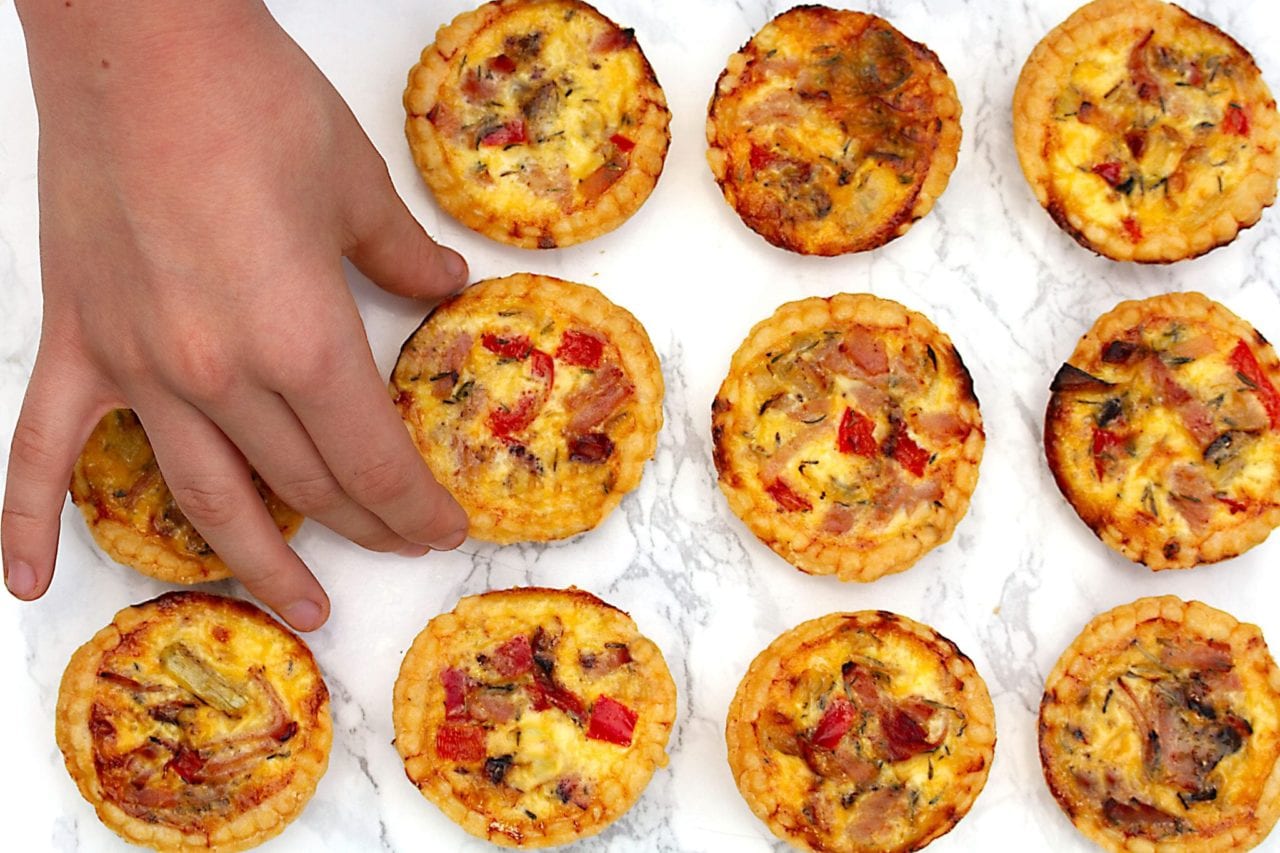 Simple and tasty, this mini quiche for kids recipe are so good they will vanish in no time. Serve them up with a side of veg for a satisfying dinner the whole family with enjoy. Alternatively they make great lunch box additions, and can be frozen so they can be popped out when needed for a delicious meal or snack.
Summary
Prep: 15mins
Cooking: 30mins
Ages: Toddlers to Teens
Difficulty: Easy peasy
Makes: 12 mini quiches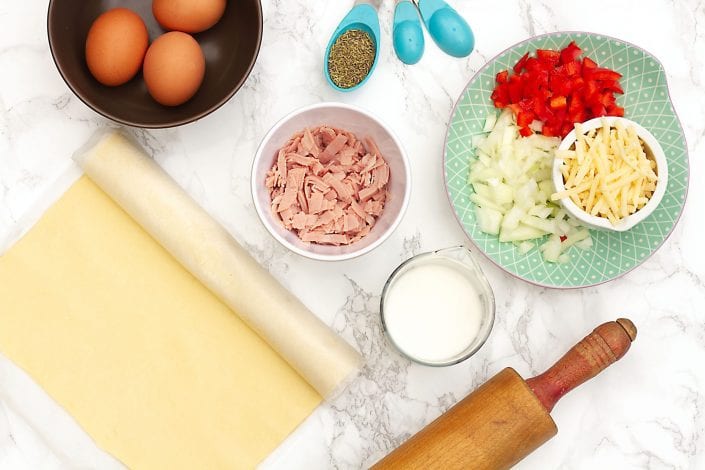 Ingredients
1 package of ready made shortcrust pastry
3 medium eggs
150 ml whole milk
75g of mild cheddar cheese grated
3 slices of cold-cut ham (or use any leftovers)
½ onion, finely chopped
½ red pepper, Finely chopped
Instructions
Preheat oven to 180°C (350°F) fan setting.
Spray or brush a 12 hole shallow cupcake tin with vegetable oil or cooking spray. Set aside
Open and unfold your shortcrust pastry onto a floured surface and press out any creases. Using a medium sized cookie cutter, cut out 12 circular pieces of pastry and press into the cupcake inserts
Chop up ham, red pepper and onion and saute for three minutes in a saucepan with some oil
Whisk the eggs and milk together in a medium sized bowl
Create your quiches. Distribute the cheese evenly between the quiche pastries, followed by the ham, onion and red peppers
Pour the egg mixture evenly between the 12 muffin cups. Do not overfill.
Stand the tin on a baking tray and bake until quiche is golden, about 20-30 minutes.
Cool for 10 minutes before running a knife around the quiches to loosen them and remove them from the pan.
Preheat your oven to 180°C (350°F) fan setting.
On a floured surface unroll your pastry…press out any creases with your hands or a rolling pin.
Use a cookie cutter or glass to cut out 12 circles to fill your mini muffin tin with.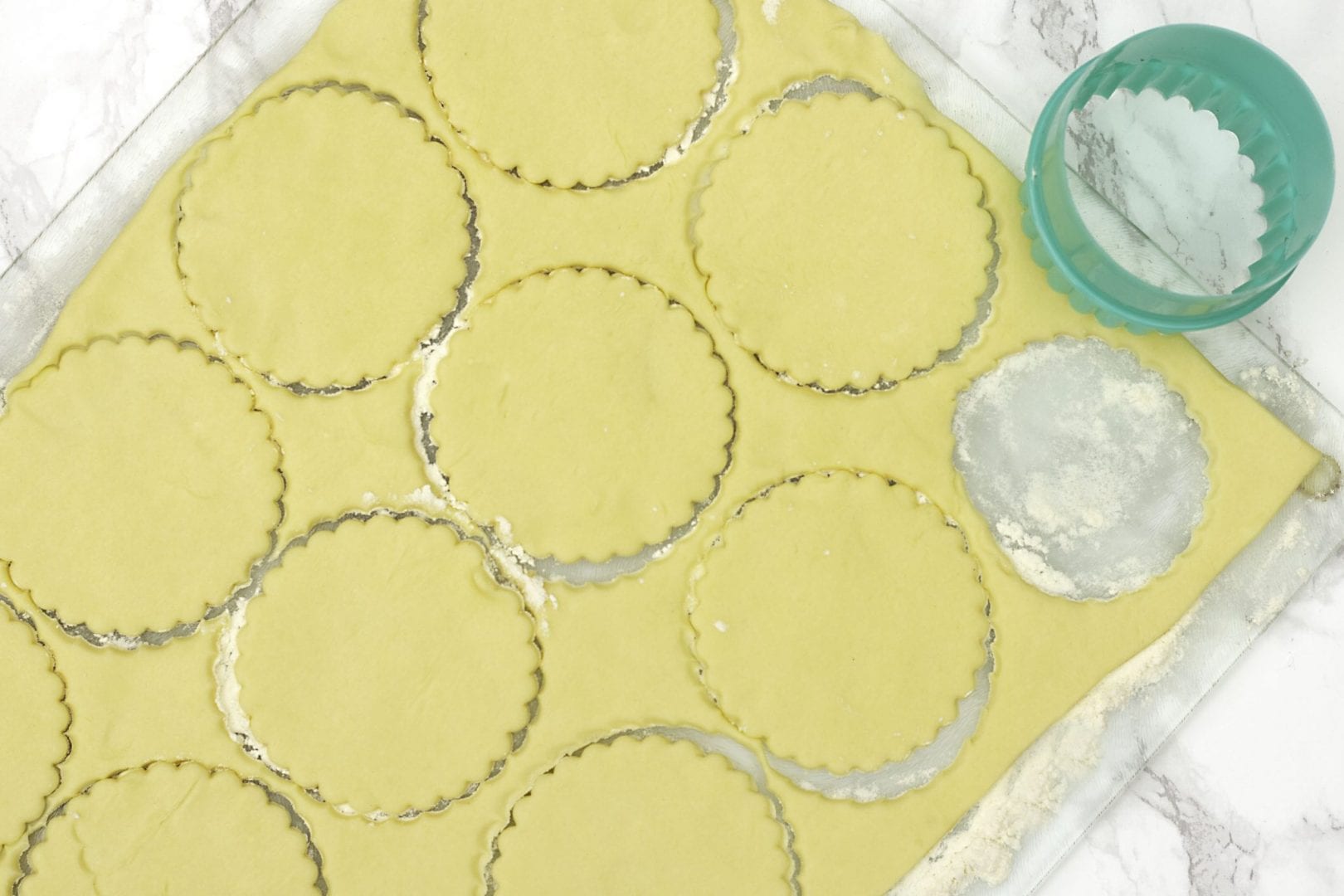 Gently press your cut pastries into the muffin tin, pressing them flat against the bottom and sides.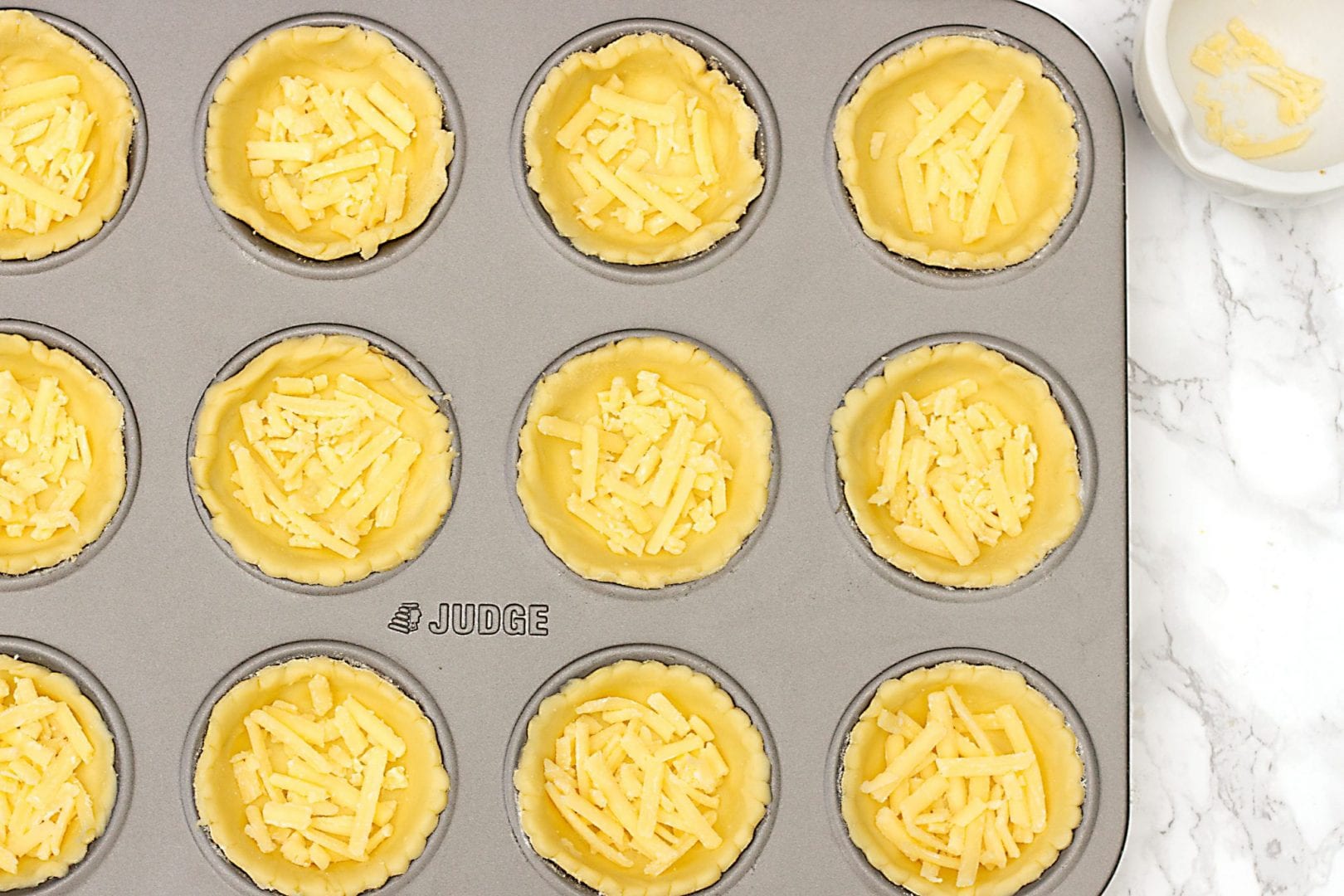 Saute your onion, pepper, ham and thyme for about three minutes.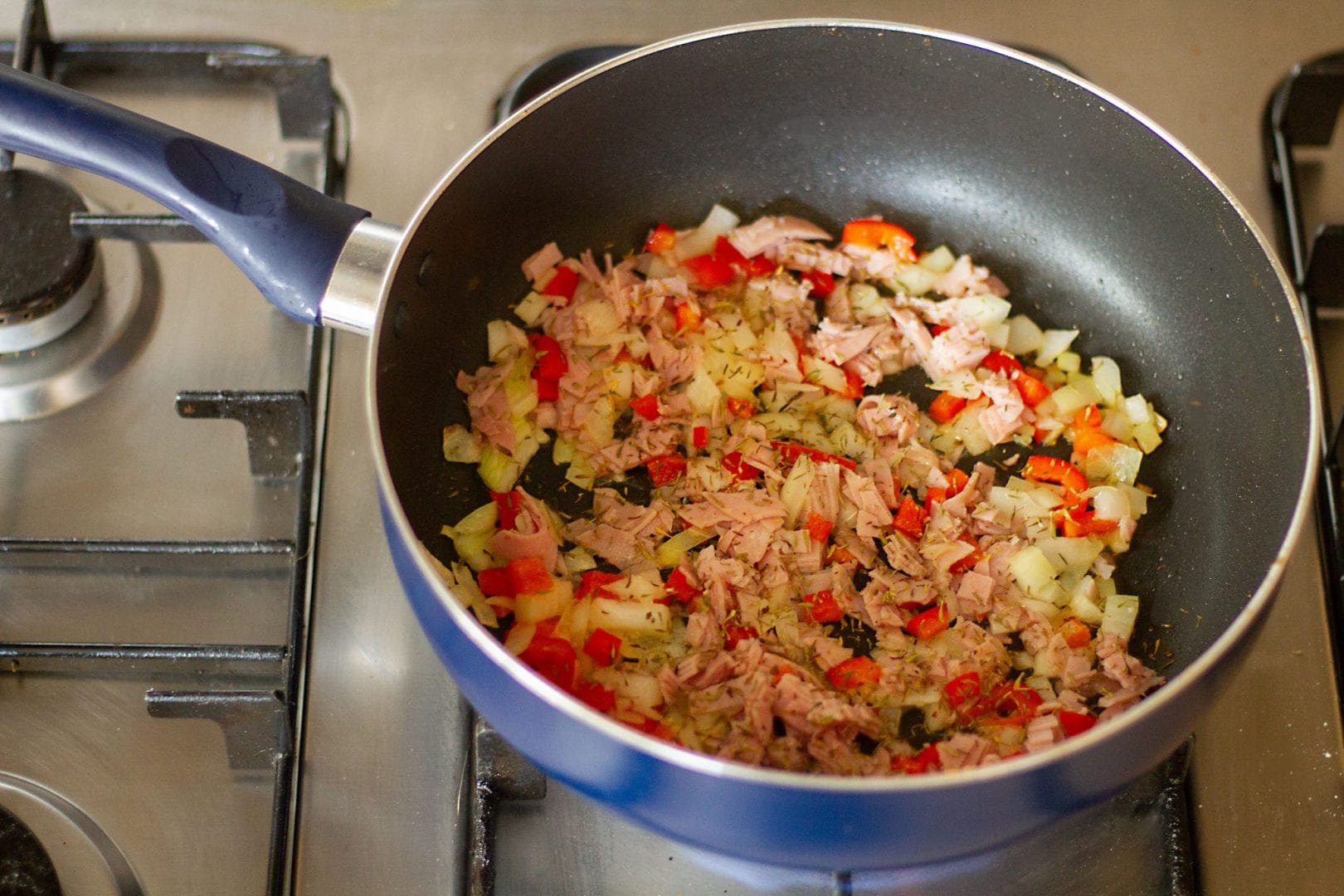 Whisk together your eggs and milk in a medium sized bowl.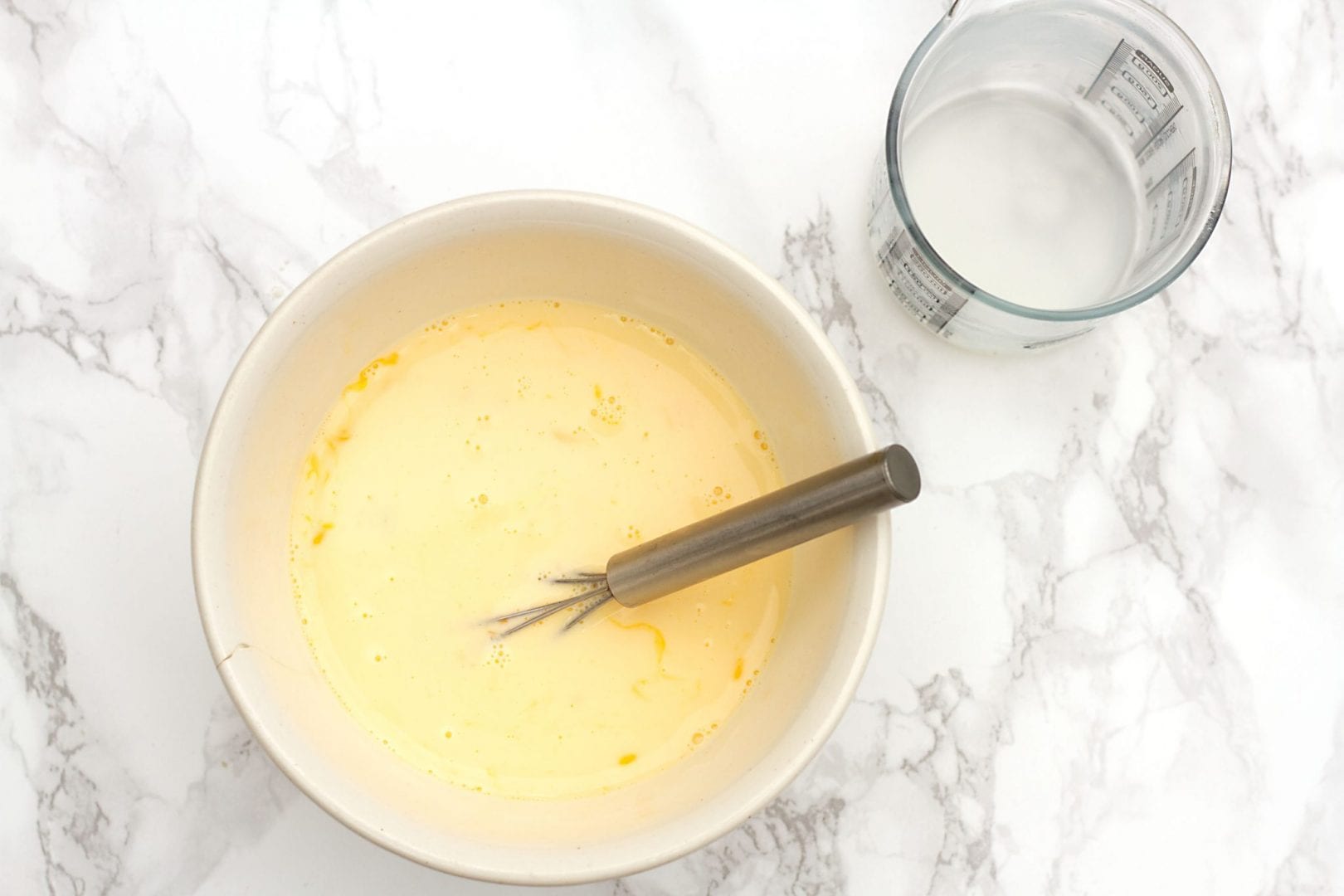 Scatter your cheese evenly between the quiches.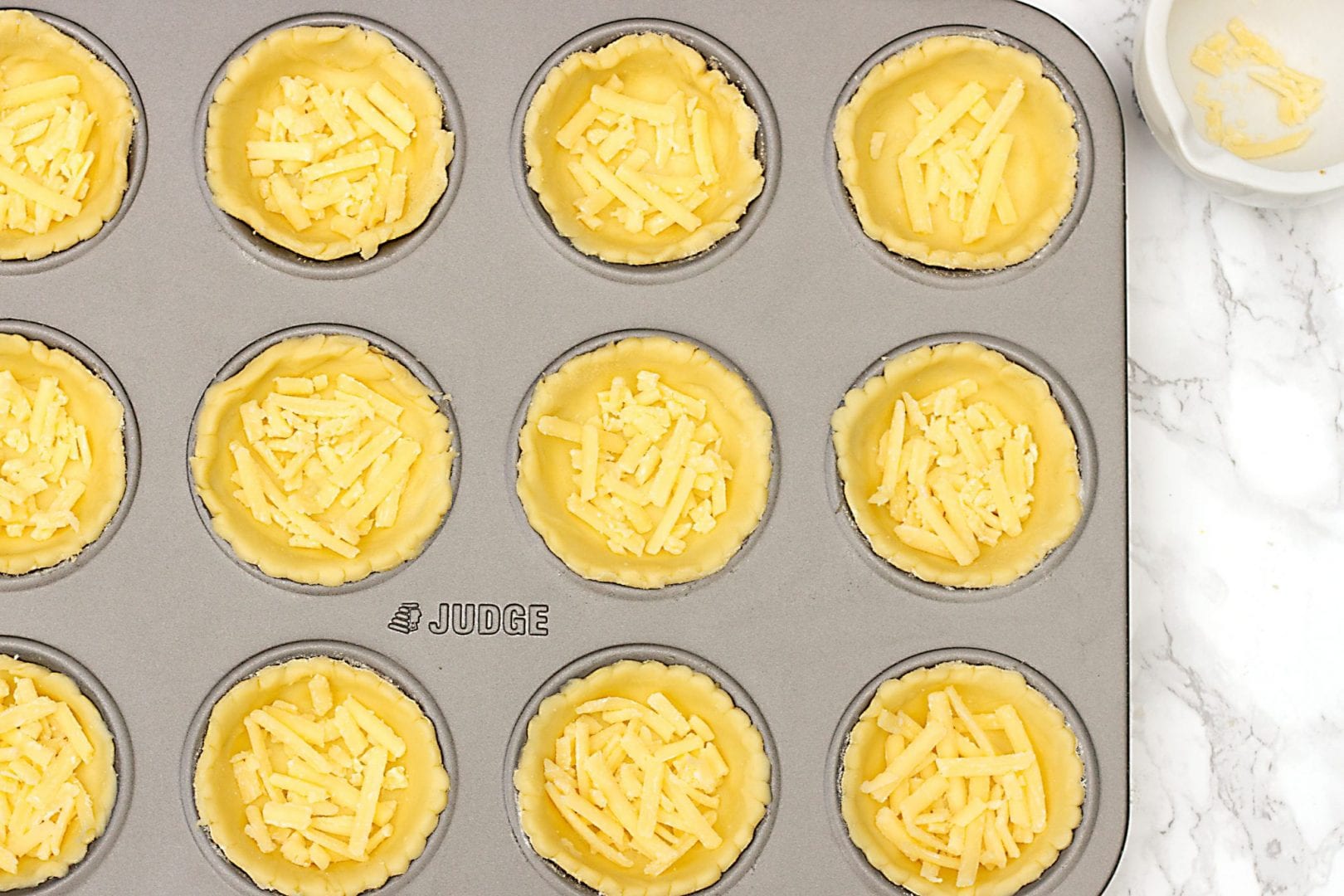 Distribute the onion, ham and red pepper between the quiches.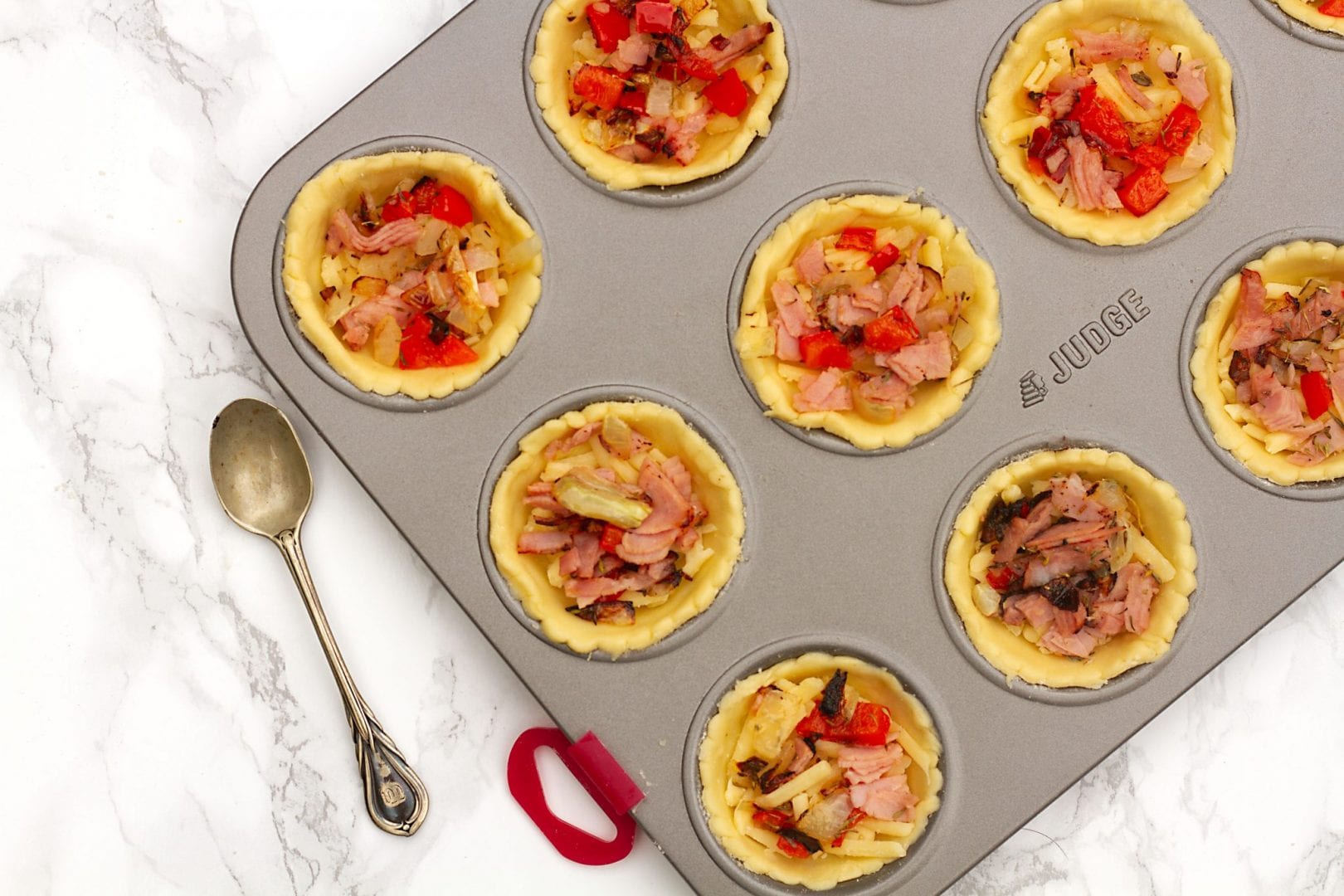 Pour your egg and milk mixture into the muffin tins being careful to not overfill.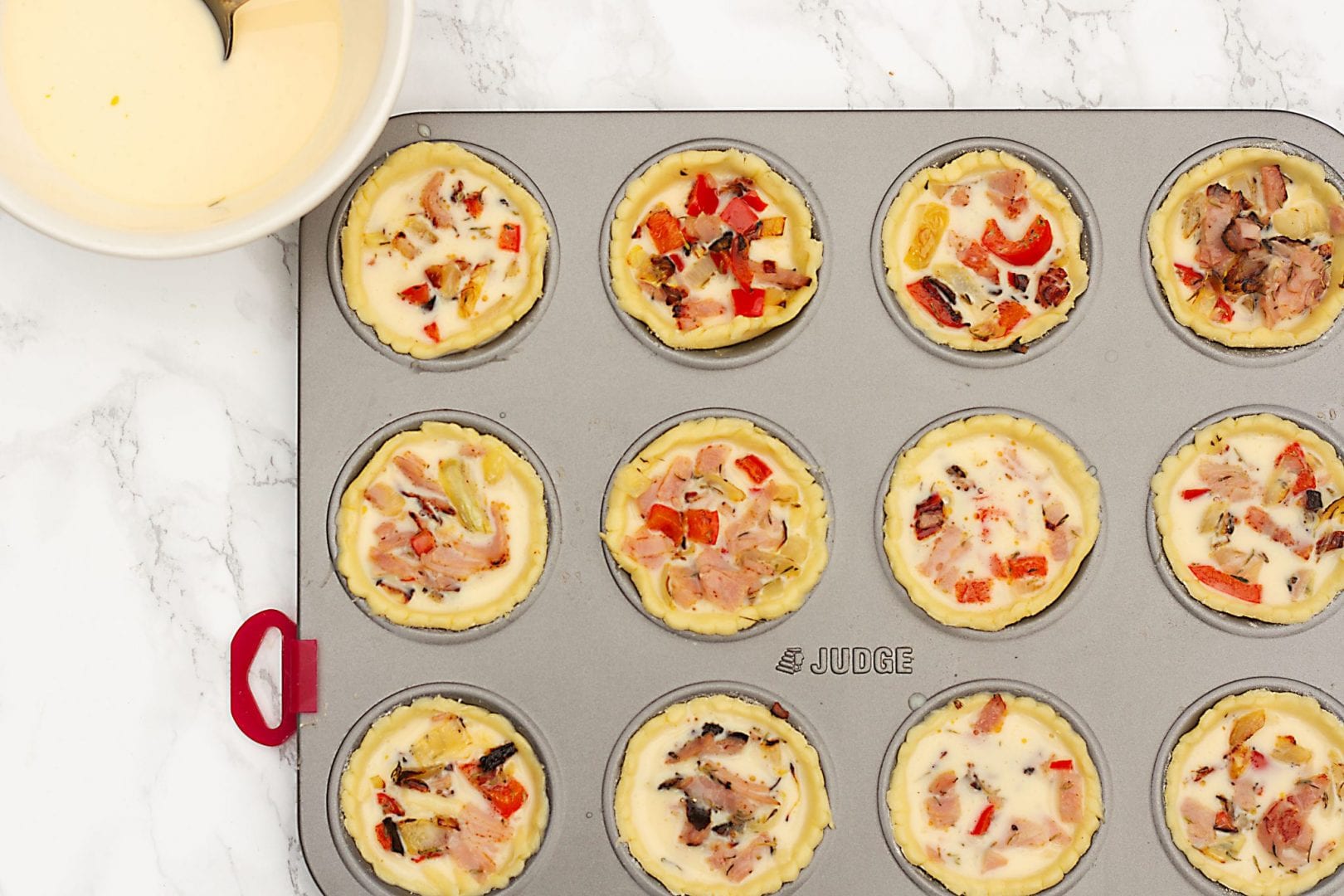 Pop in the preheated oven for 15 minutes or until golden brown and firm to the touch.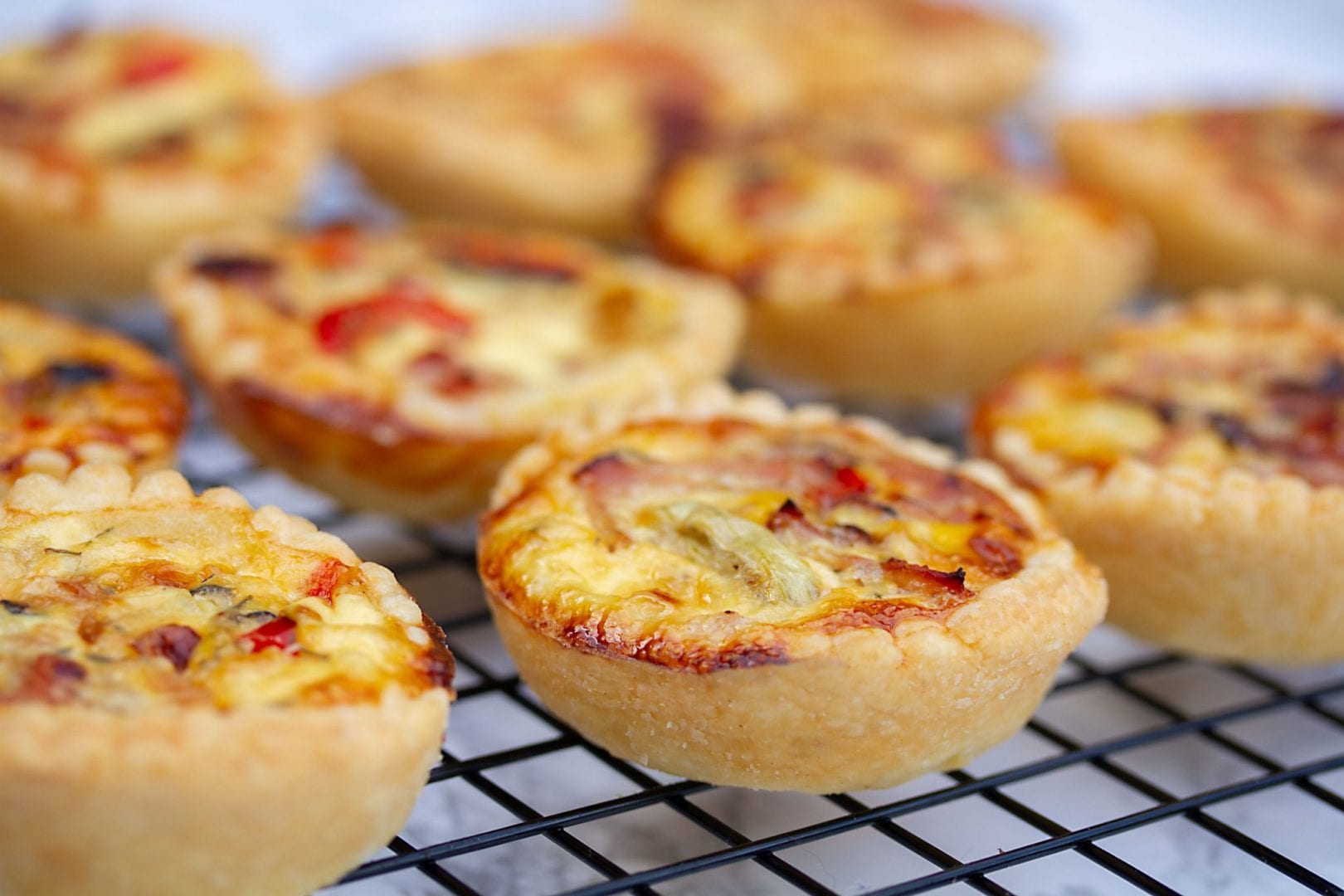 Enjoy this great recipe for quiche for kids!