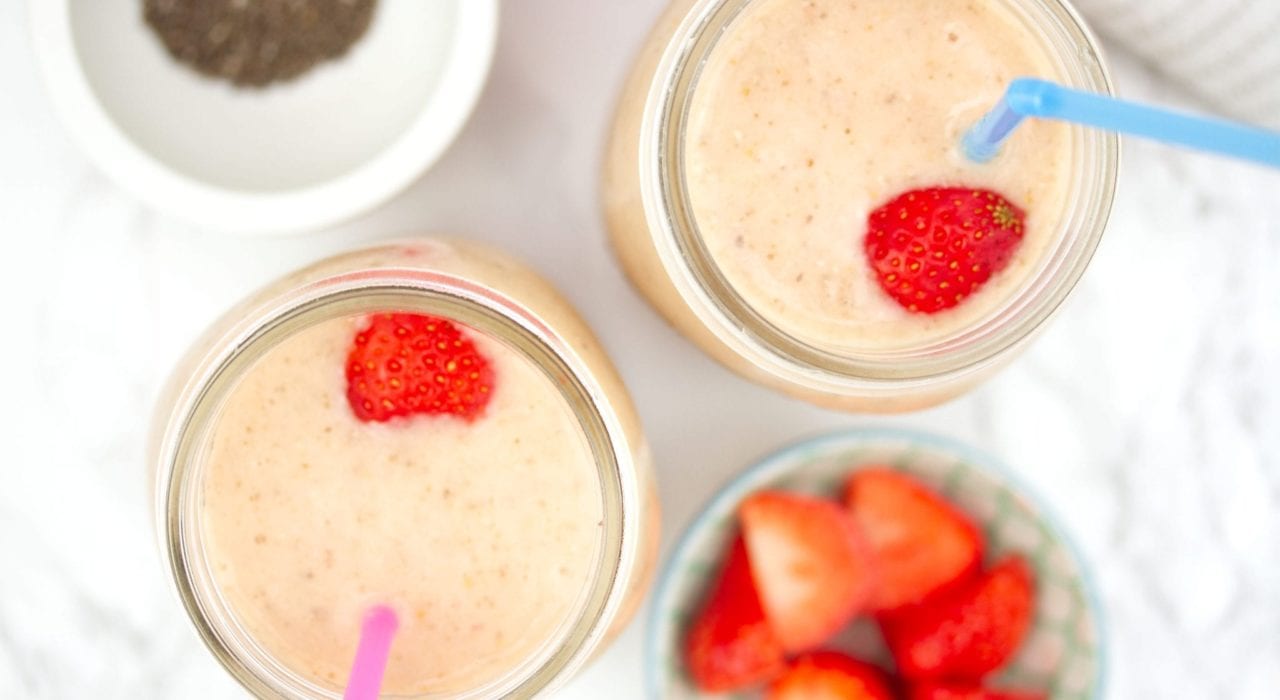 These banana smoothies are irresistable! Filled with sweet fruit and topped up with coconut milk, it's light, refreshing and the perfect easy to prepare breakfast for school mornings. Be sure to use coconut milk that is in a carton, not the kind that is creamy and in a can. You can find coconut milk with the other alternative milks (oat, rice etc). Make it a bit thicker and it can also work as a tropical puree for one of baby's first foods. Chia seeds may be best left for babies over 8 months so they can be removed.
Summary
Time: 5 mins
Ages: Babies to Teens
Difficulty: Easy peasy
Makes: 2 smoothies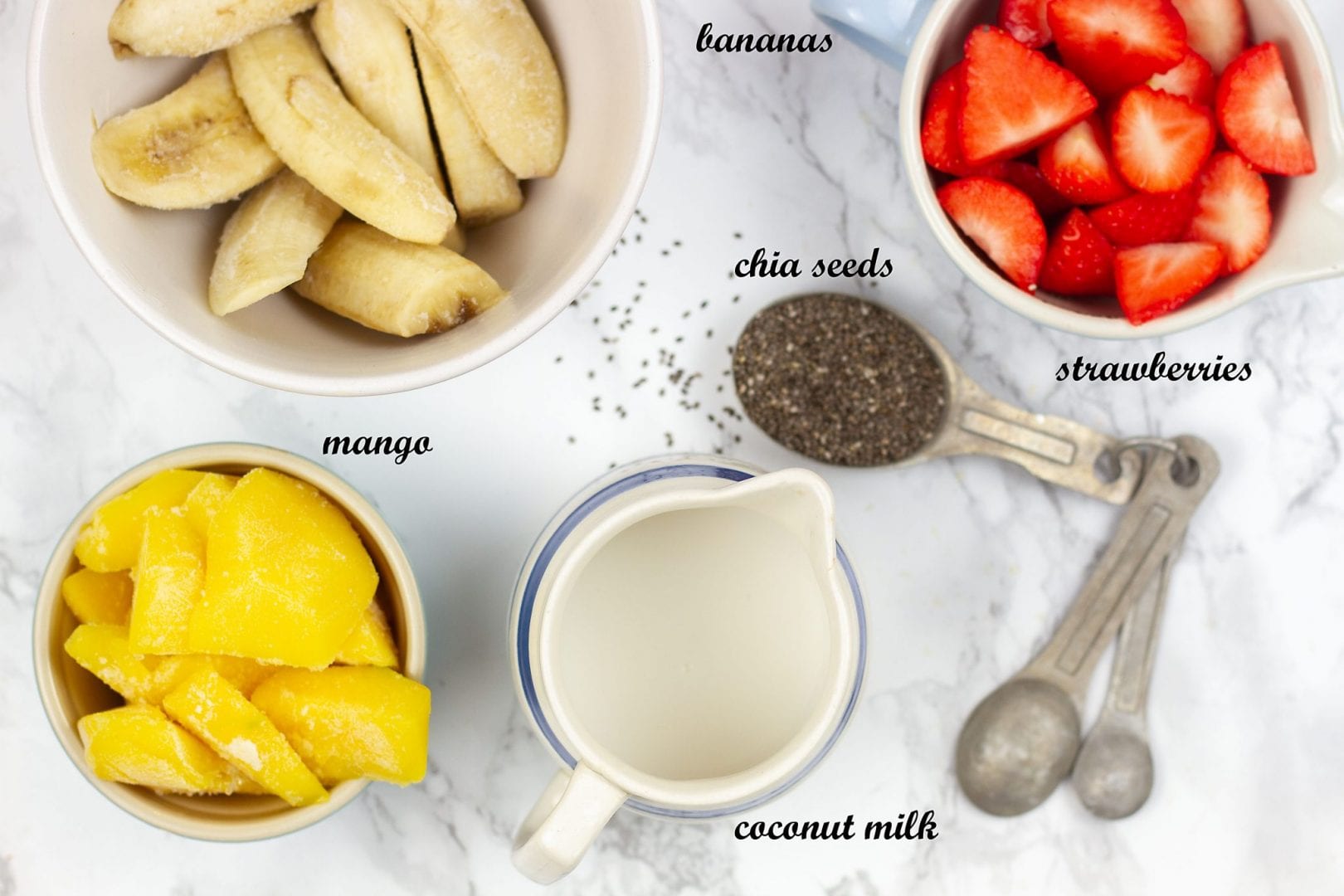 Ingredients
2 bananas, fresh or frozen
1 mango, fresh or frozen
1 cup of really ripe strawberries
1 cup of coconut milk
1 Tablespoon of chia seeds
Instructions
Blend all your ingredients together in the blender.
You can use fresh fruit, or fruit that you have chopped up and frozen.
We like to save time by chopping up individual servings of fruit and freezing them in freezer bags.
If you use fresh fruit, add a little ice towards the end of blending to make your smoothie a little creamier.
The riper the fruit the sweeter the smoothie.
If you find it's not sweet enough, you can always add a little bit of honey for children over one year old.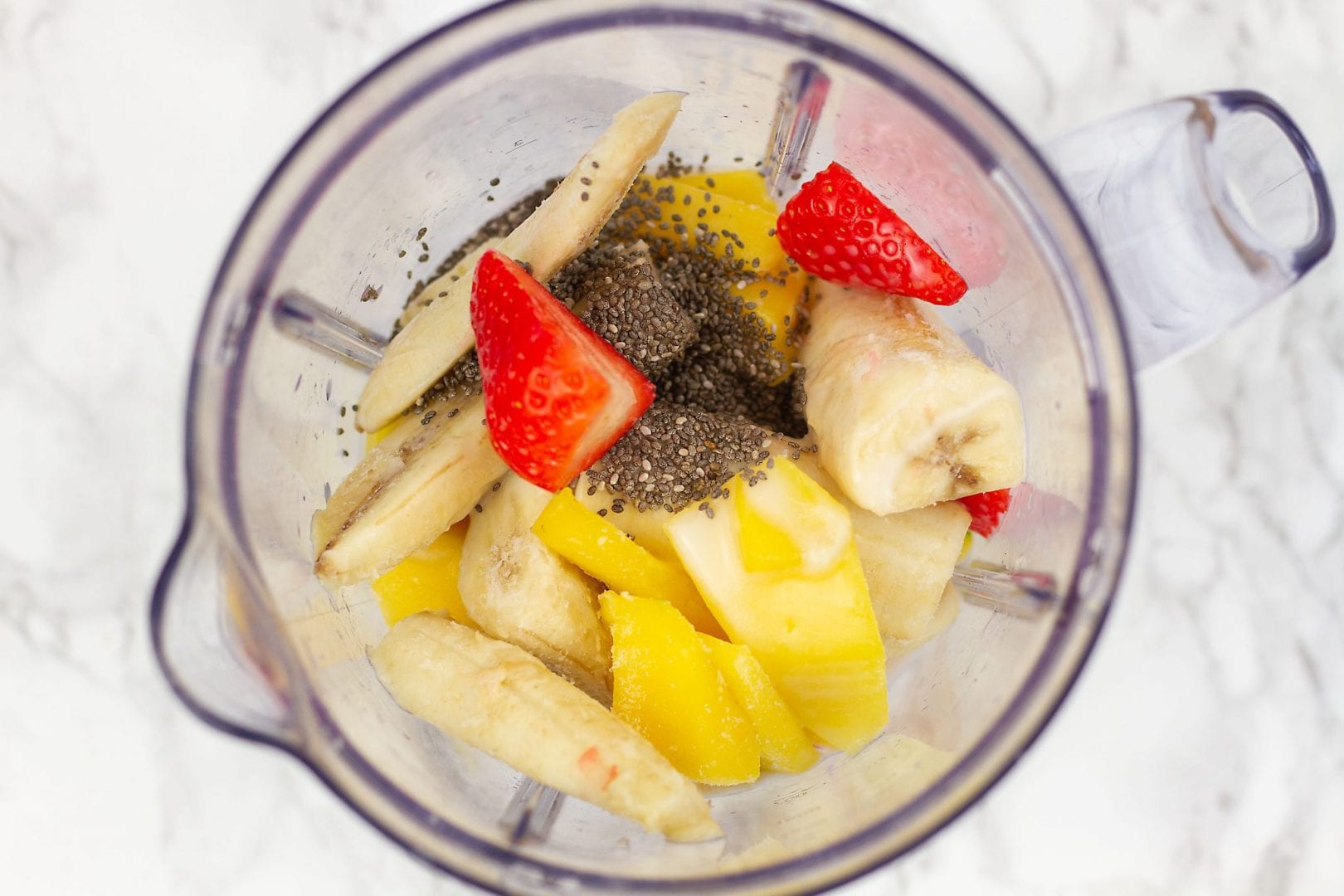 Top with strawberries and…enjoy!