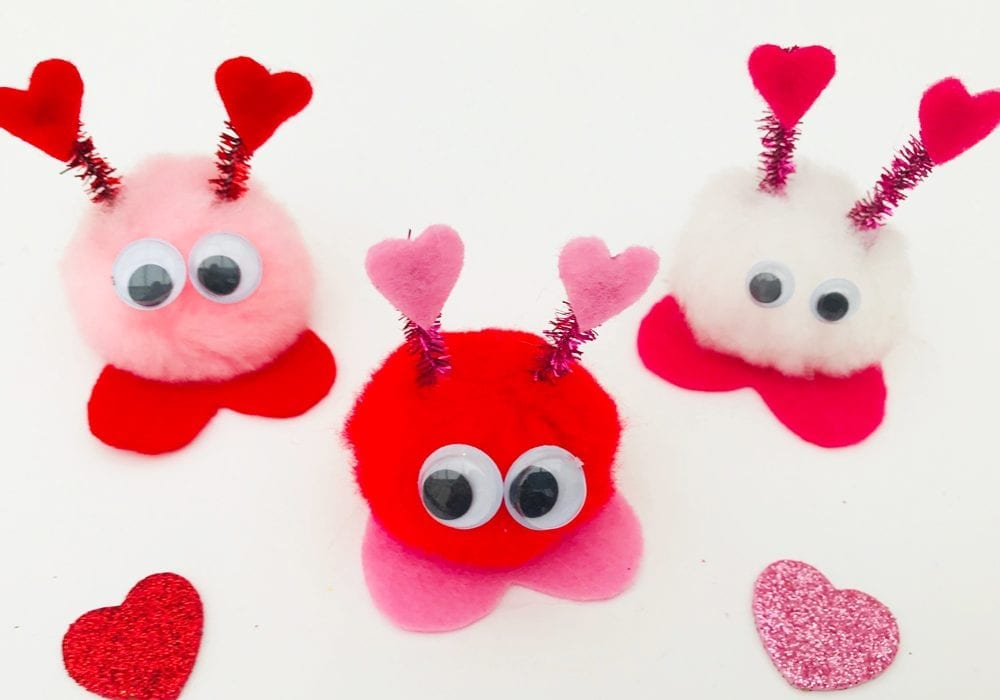 We have fallen in love with this super cute little love bug craft! You can make these little creatures and pop them in a box for a great homemade Valentines gift. Or line them up on a shelf to add some fun to the room.
Summary
Time: 10 mins
Age: Little kids to big kids
Difficulty: Easy peasy
1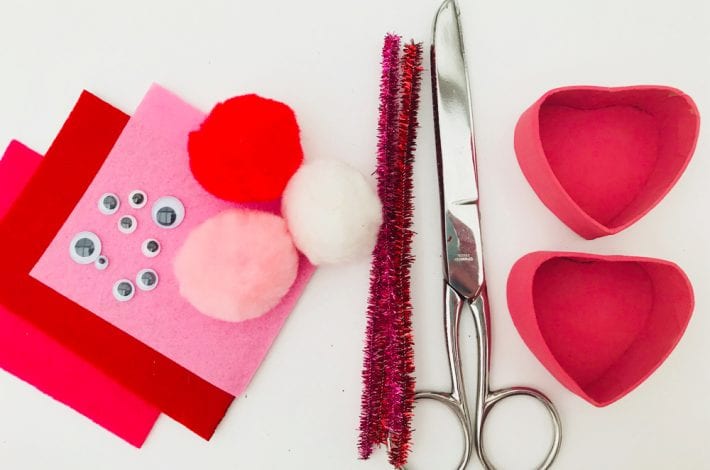 1
You will need:
Heart shaped boxes
Pom poms
Felt
Pipe cleaners
Googly eyes
Scissors
A glue gun or strong tack glue
2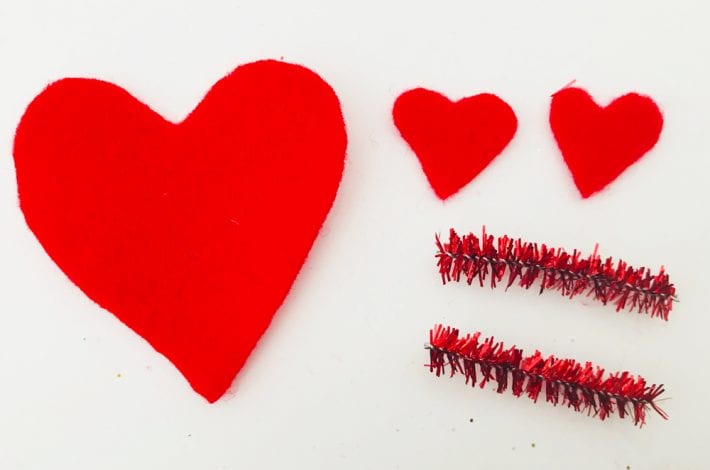 2
Step 1: Cut some felt shapes
For each little love bug you will need to cut a large heart and two tiny hearts from felt.
The large heart is for your love bug to sit on (as it's feet) so use your pom pom as a guide for sizing.
You also need to cut two little lengths of pipe cleaner for the bug's antennae.
3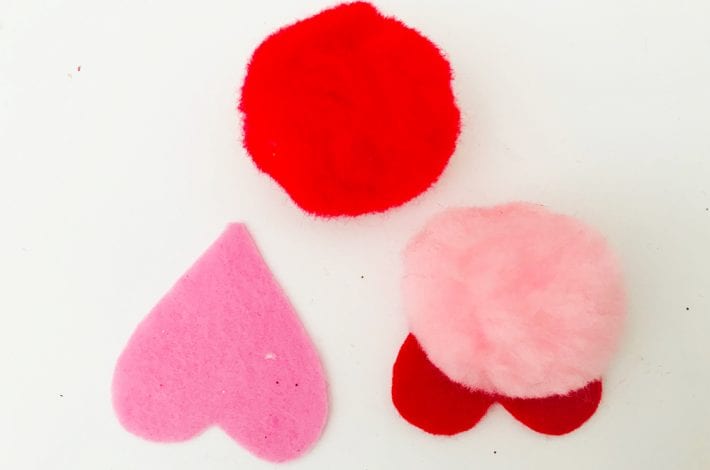 3
Step 2: Glue the pom pom on the heart base
Glue your pom pom onto the large felt heart.
A glue gun makes this really easy or you could use strong, tack glue, such as fabric glue.
4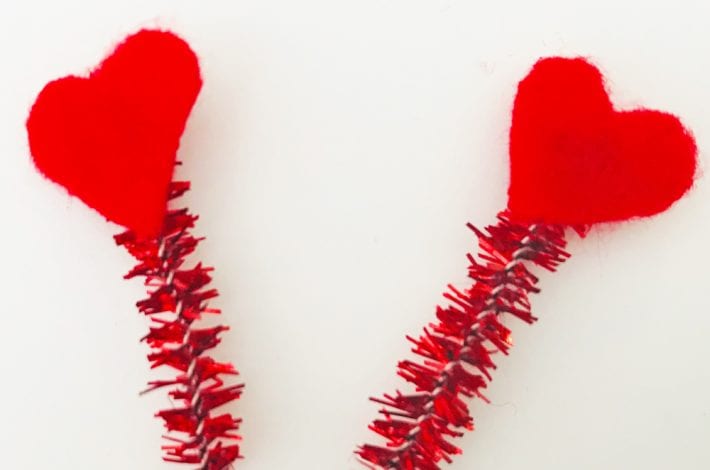 4
Step 3: Make the antennae
Glue the two tiny felt hearts to the top of your pipe cleaners.
5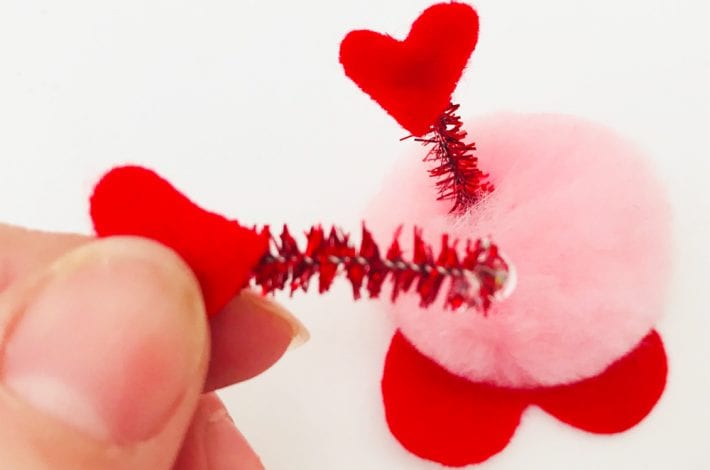 5
Step 4: Glue the antennae in place
Place a blob of glue on the bottom of each pipe cleaner and stick them to the top of your pom pom.
You might need to hold them in place until the glue dries to make sure they are secure.
6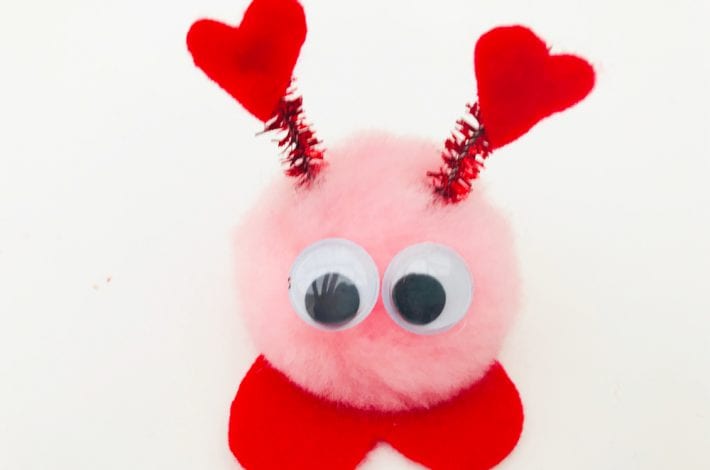 6
Step 5: Finally glue on the eyes
Glue the googly eyes in place and your little love bug is complete.
Latest Chats
Mas & Pas Community Chat Groups
7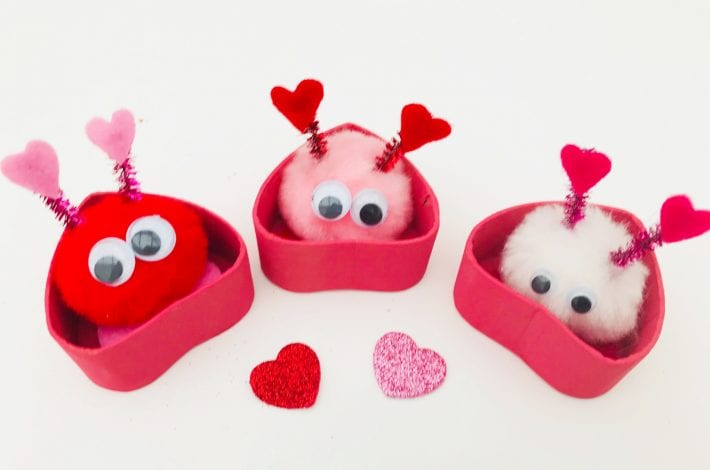 7
Step 6: Pop your little love bug in his own heart shaped box
To give your love bug a home you could pop him in a little heart shaped box, all ready to give to your Valentine.
Whether as a gift or just for fun, enjoy this beautiful little love bug craft!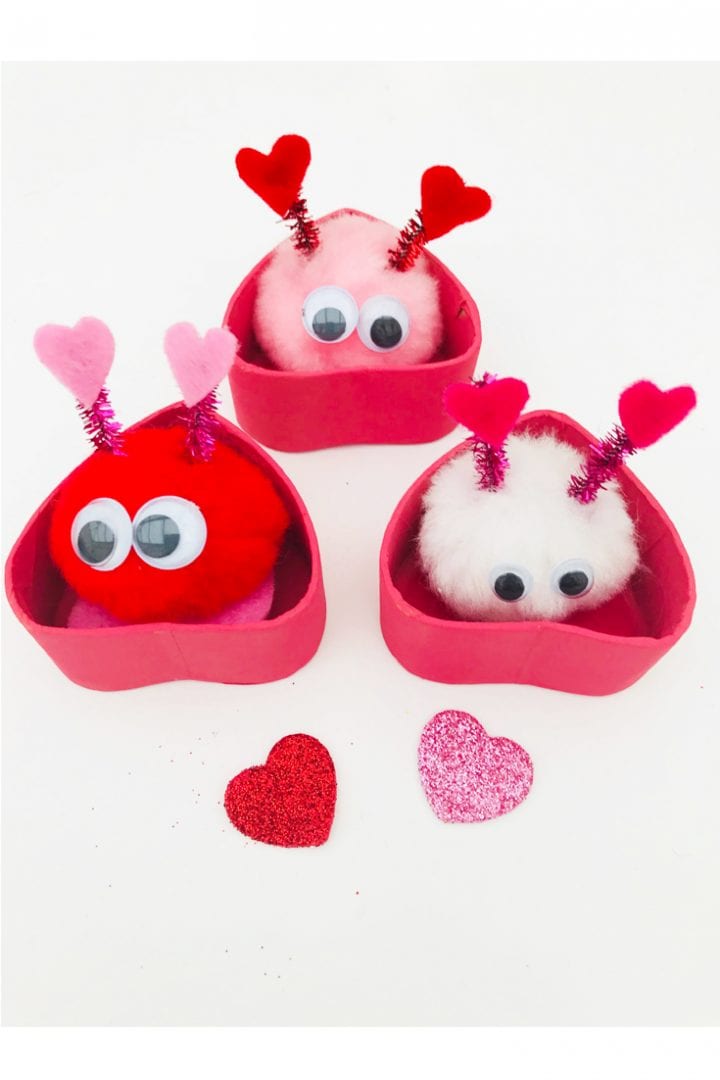 Latest Chats
Mas & Pas Community Chat Groups