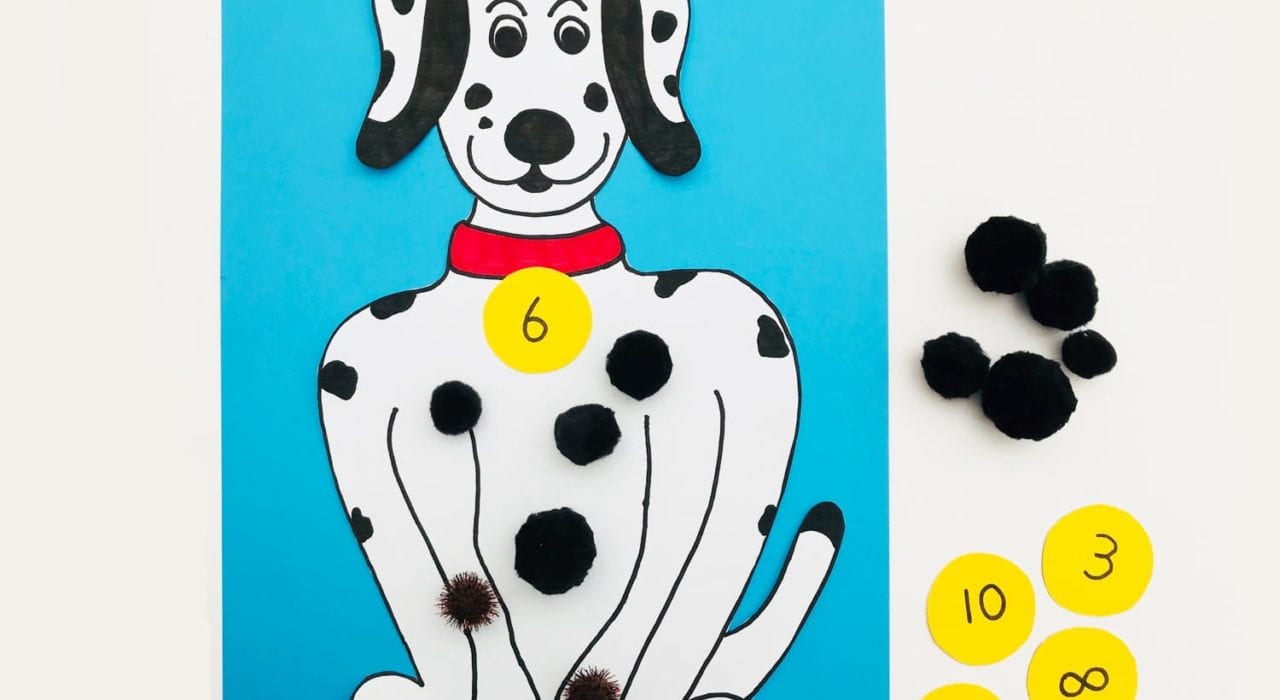 Learn to count the spots with our dalmatian Clover. Print out our
pdf hand drawing
of him, add spot fluffy spots and start the counting fun! This quick and easy counting game can help your child count up to 10 and begin to recognise the numbers 1-10.
Summary
Time: 10 mins
Age: Little kids
Difficulty: Easy peasy
1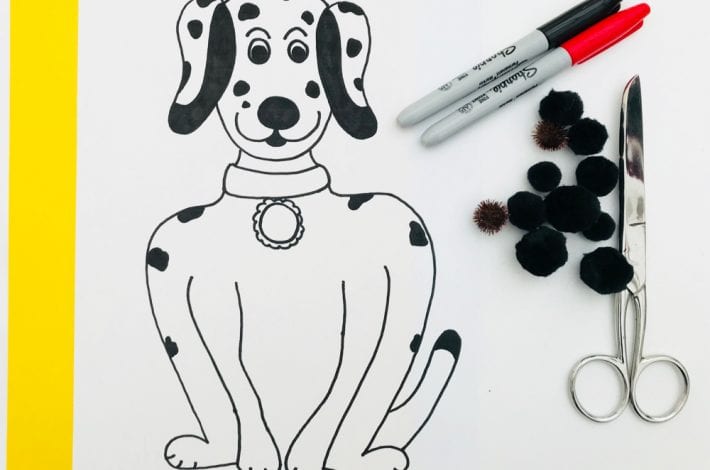 1
You will need:
Dalmatian dog printable (or you can draw your own)
Black pom poms or black buttons
Coloured card
Pens
Scissors
2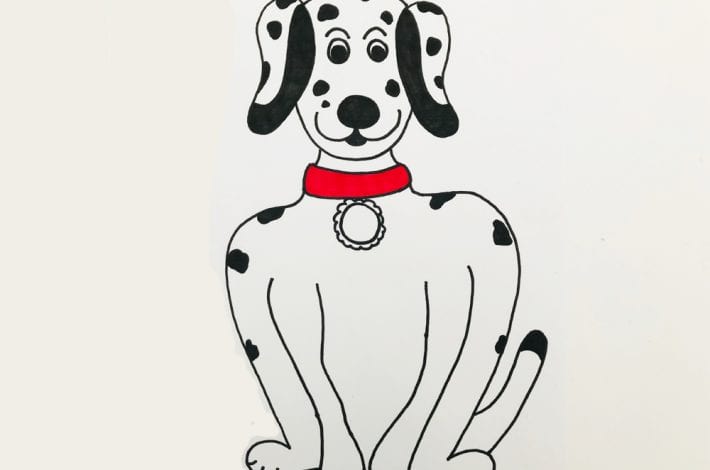 2
Step 1: Print out your dalmation
Print out the free spotty dog printable which you can find here.
3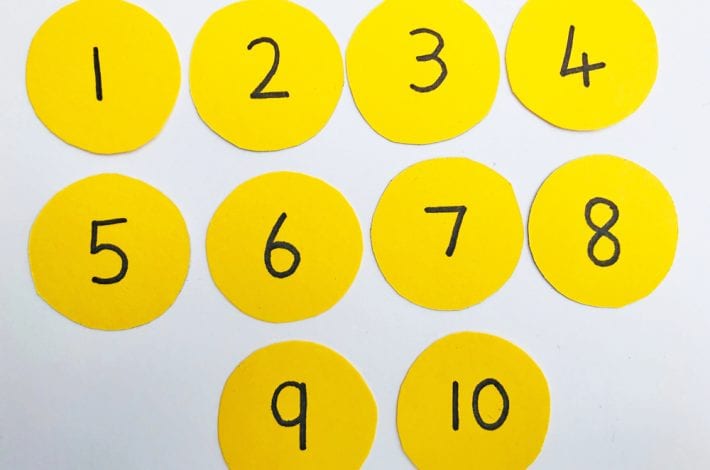 3
Step 2: Cut out card circles
Draw around a bottle top or another small circular shape onto your coloured card.
Cut out 10 circles of card.
Write the numbers 1-10 on them.
4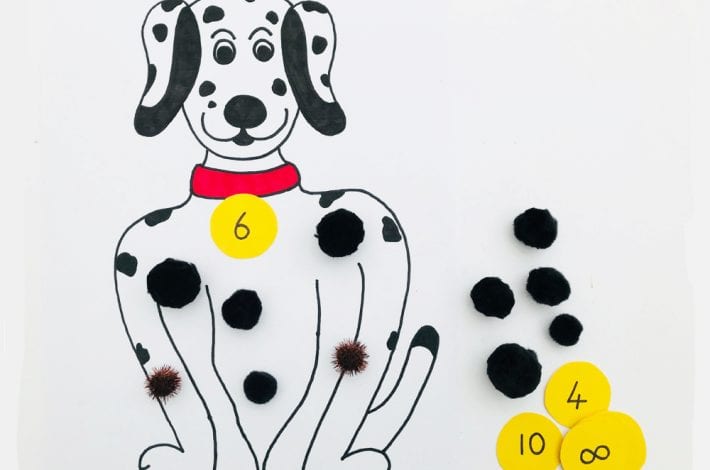 4
Step 3: Start counting
Ask your child to choose one circle of card and place it on the dog's collar.
They must then count out the same number of pom poms/buttons as the number on the collar and place them on Clover the dalmatian.
You can repeat using different numbers as your child practices counting from 1-10.
You can also play the game the opposite way and place a certain number of 'spots' on your dalmatian. As your child to count them and place the correct number circle on his collar.
Learn to count and have fun at the same time with this spotty counting game!