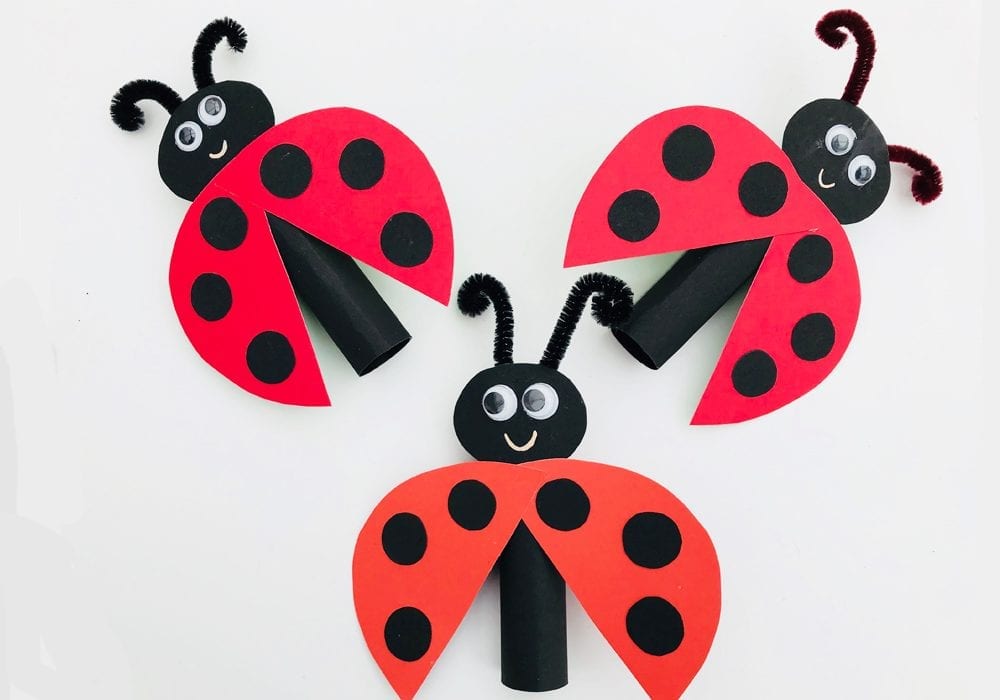 Do your kids love ladybirds? Or maybe they love the story
What the ladybird heard
? If so then this ladybird craft might be just the thing.
Make this ladybird finger puppet, out of card using a quick and easy method. You could use the same method to make any finger puppets you like – from butterflies to fairies, dragons to knights.
Summary:
Time: 10 minutes
Ages: Little kids to Big kids
Difficulty: Easy peasy
1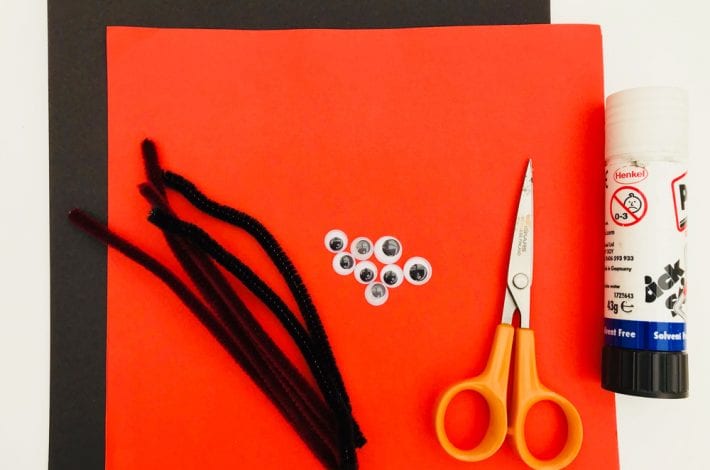 1
You will need:
Red and black card
A glue stick
Googly eyes
Pipe cleaners
Scissors
Sellotape
2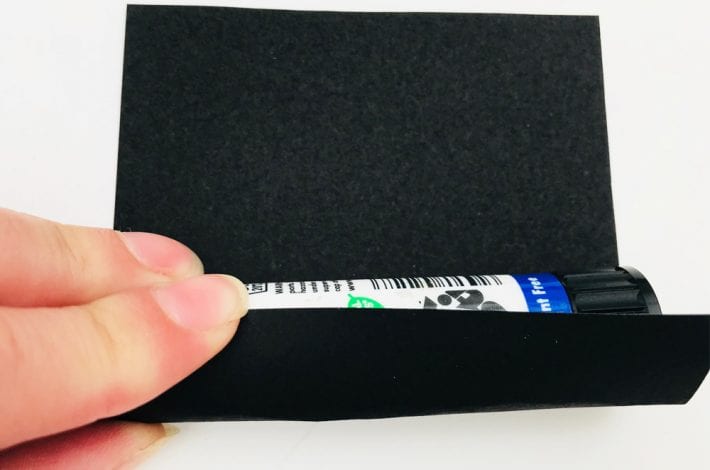 2
Step 1: Roll a piece of card to fit over your finger
You can use a glue stick as your guide and cut a square of black card the same height as your glue stick and long enough to wrap around it.
Now roll your card around the glue stick to make a tube.
3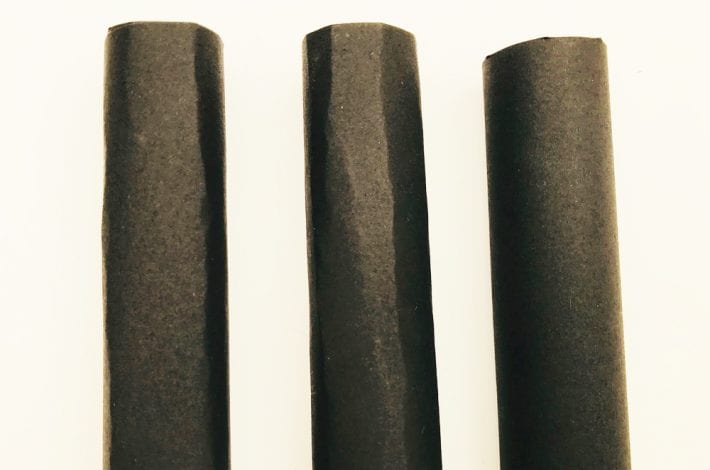 3
Step 2: Secure the tube with tape
Stick the edges of your rolled card tube with tape.
They should now be the perfect size to fit on your finger.
4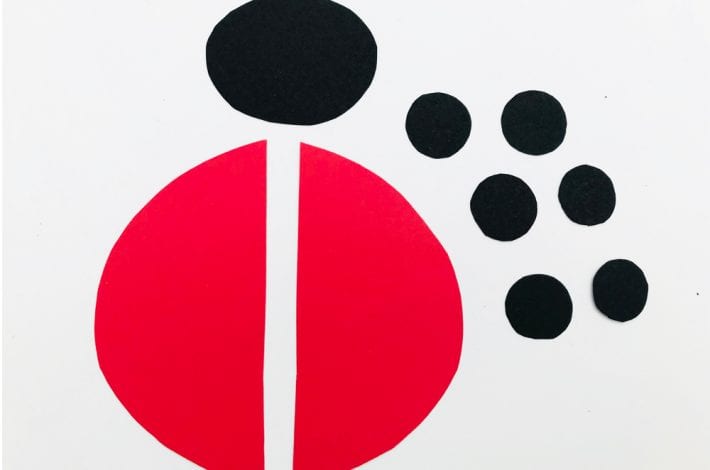 4
Step 3: Cut out some cardboard shapes
Cut two semi-circles out of red card. Then take the black card and cut an oval shape for the ladybird's head, and six small circles for its spots.
You can draw round something small, like a button, to help you cut nice circles. Now you have all the pieces of your ladybird.
5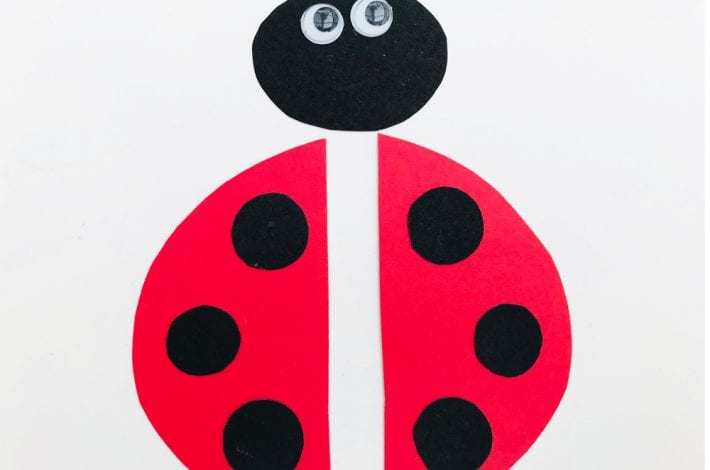 5
Step 4: Get dotty
Glue the black dots onto the wings and glue some googly eyes onto your ladybird's face.
6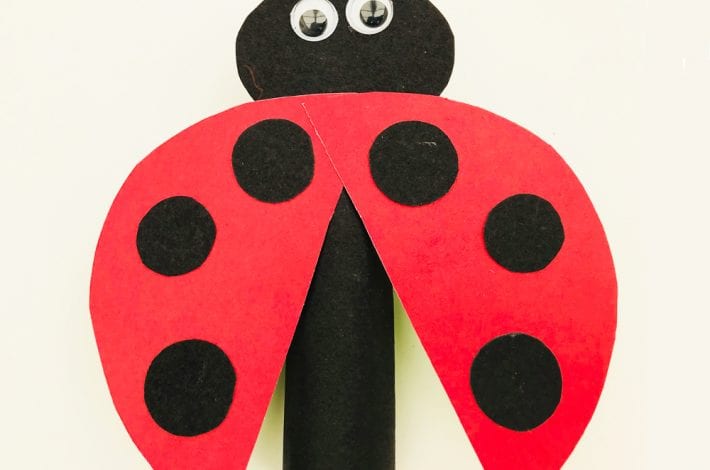 6
Step 5: Build your ladybird
Glue the head to the top of your black tube. Then stick on both wings, overlapping slightly at the top.
We positioned the wings so it looks like our ladybird is just about to fly off into the sky.
Arrange yours however you prefer.
7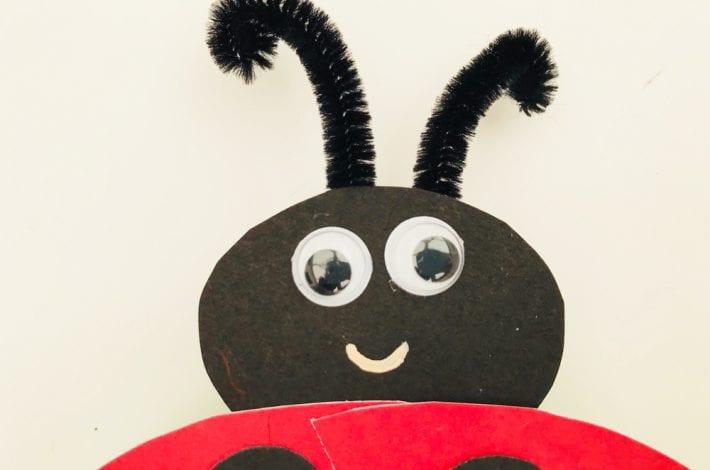 7
Step 6: Add some finishing touches
Paint or draw a little smile on your ladybird's face and cut two small lengths of pipe cleaner to make the antennae.
Tape these to the back of your ladybird's head.
8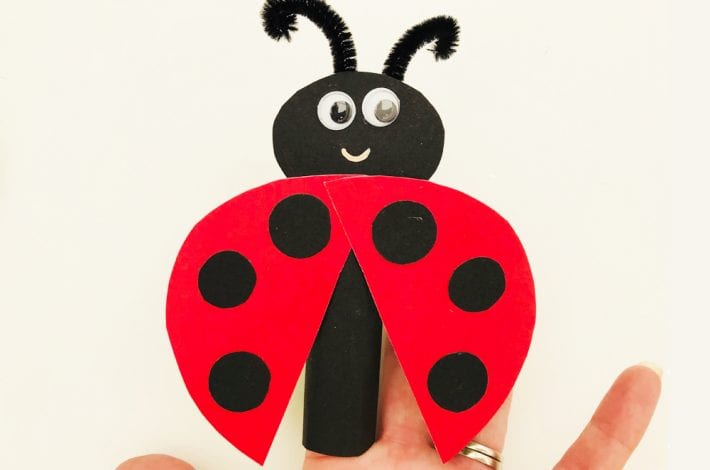 8
Step 7: Have fun playing with your ladybird finger puppet
You can now enjoy playing with it. Or why not make some more cardboard finger puppets, now you know how easy it is to do?
Your little ladybirds are all ready to fly off into the sky