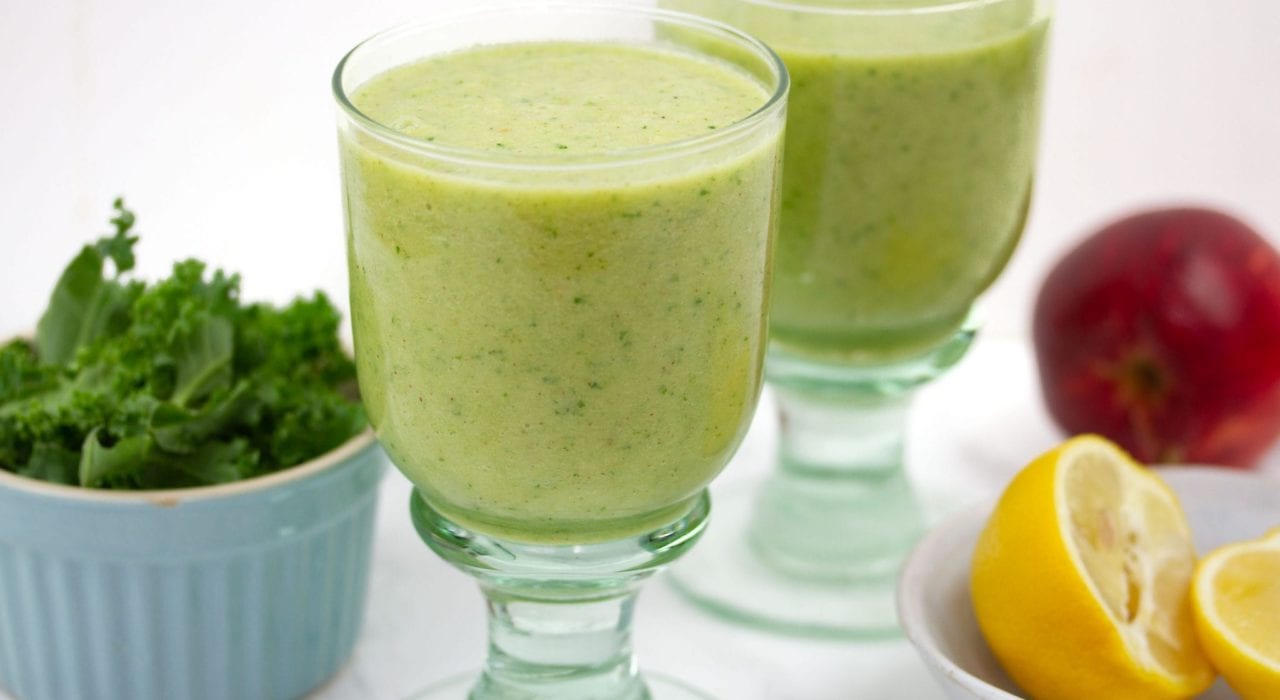 This one of our healthy smoothies has a lovely rich taste. The kale gives it green goodness, and the apples provides natural sweetness. Add a dollop of almond butter for some extra creaminess and some lemon for a little tang.
Summary
Time: 5 mins
Ages: Babies to Teens
Difficulty: Easy peasy
Makes: 2 smoothies
Kale is rich in antioxidants which fight free radicals in the body. It's also high in fiber, protein, thiamin, riboflavin, folic acid, iron, magnesium, phosphorus, calcium, potassium, copper and manganese, vitamins A, C, K and B6. Phew try saying that all in one breath! It's quite literally packed with nutrients. As kale can be a bit harder for babies to digest we recommend it for 12 months and over. We've added some refreshing apples, almond butter and maple syrup to make these healthy smoothies creamy and delicious.
Ingredients
2 large apples, peeled and cubed
1 medium sized cucumber, peeled and diced
½ cup of curly kale
2 Tablespoons of almond butter
1 medium lemon
2 cups of oat milk
2 Tablespoons of maple syrup, or sweeten to taste
ice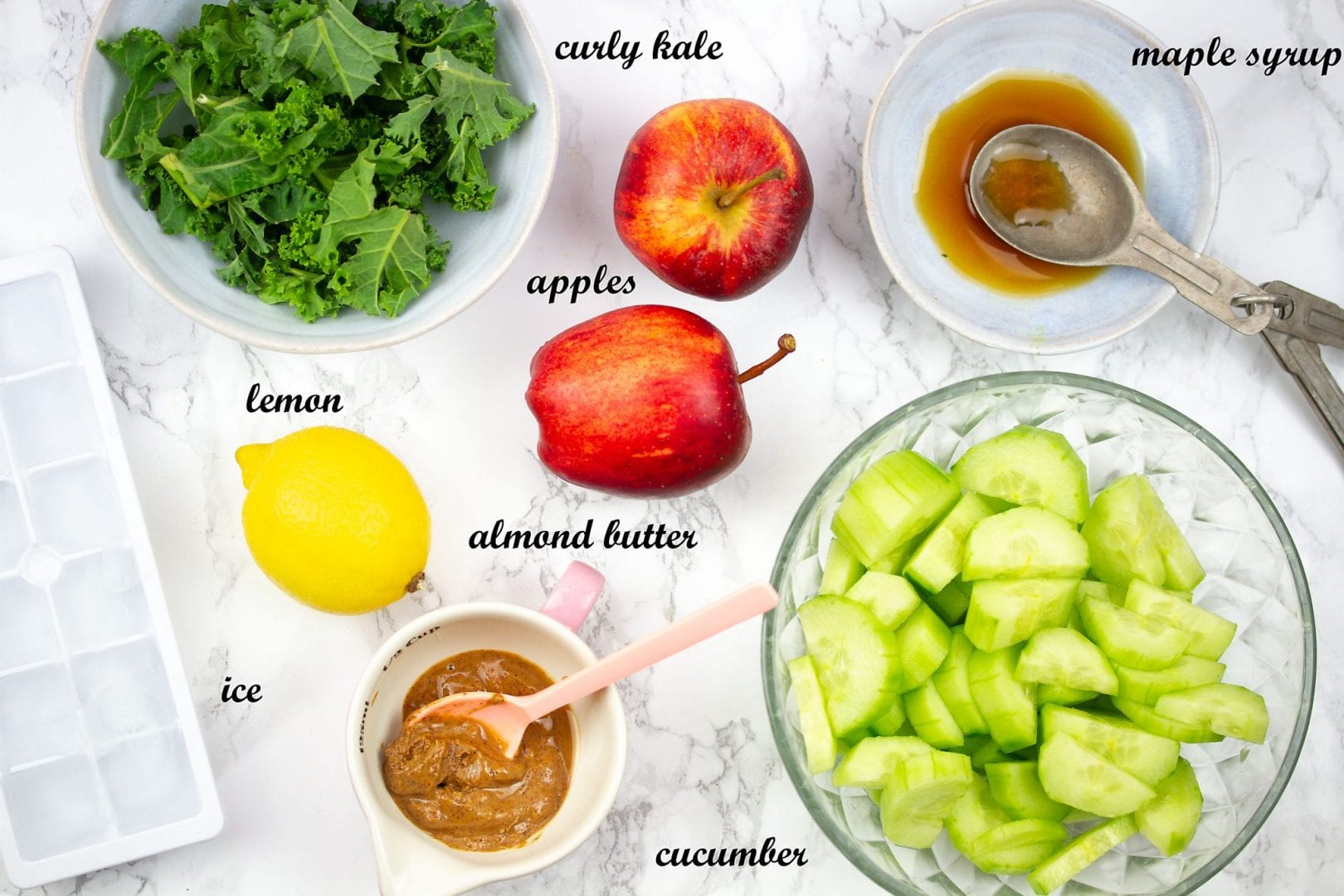 Simply put all the ingredients in a mixer and blend!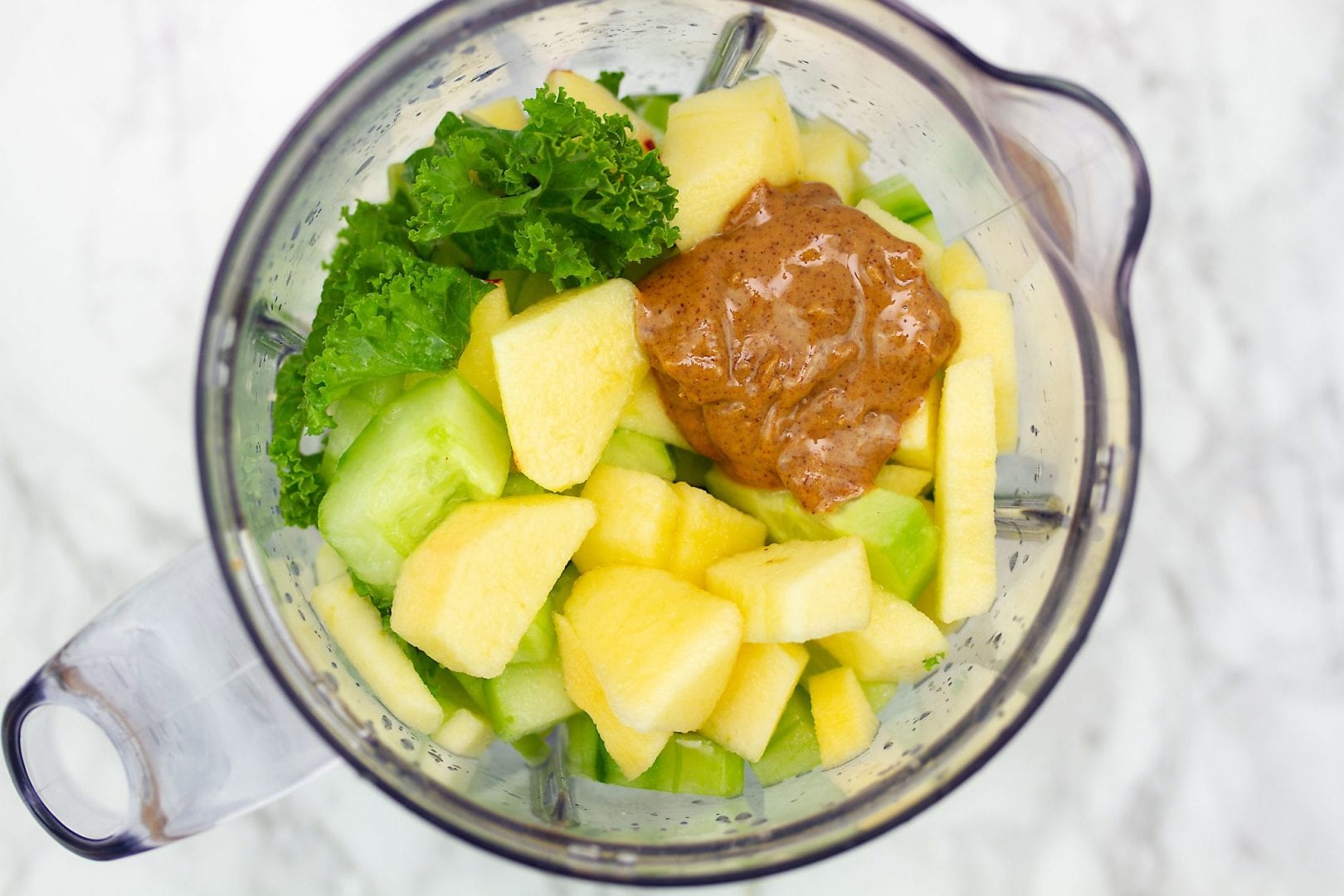 Enjoy these healthy smoothies!