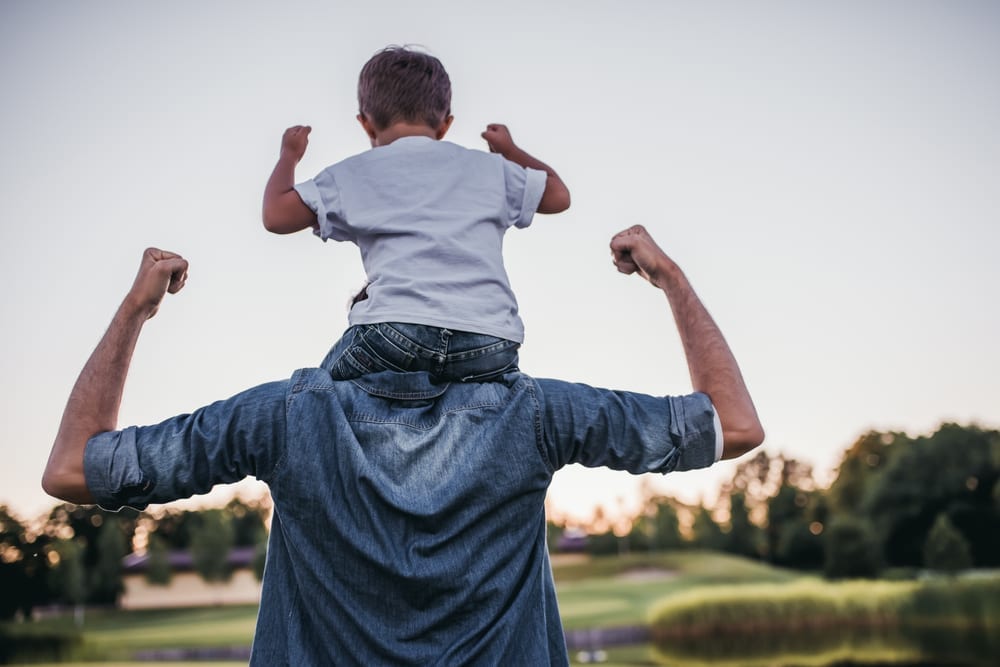 You might be the best dad in the world but now you have to figure out how to be the best ever single dad. And that means getting used to all sorts of new rules and facing some hurdles and setbacks along the way.
The bottom line is that if you commit to your kids you will ultimately rule at being a single dad.
1
1
Build a support team
It can feel pretty lonely being a single dad.
Gather family, friends and other parents around you for company and shared days out.
No matter how strong you are, no one can go through the entire parenting journey alone.
2
2
Be there for the big things
You may not be able to see your kids all day every day, or you may be busy with work, but try to be there for the big events in their lives.
Show up to watch the school play or your child's football match. Go to parent's evening. Be there at the school gates.
Whenever you are able to, be there for the little things and the big things that matter.
3
3
Don't be afraid to discipline
It's easy to avoid telling off your kids because you just really want them to enjoy the time they spend with you.
The rules are different now, but children still need you to be the one who creates safety and security.
And that means you might have to set the boundaries, and keep them in check sometimes.
4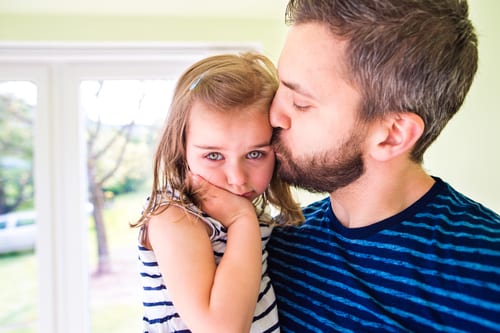 4
Remember all children are different
Each child is different and might need different things from you. Sometimes these differences are magnified when you're with them on your own.
One child might need lots of hugs and for you to stay close to them. The other might need some quiet time alone.
Sometimes it's just about finding ways to re-bond with each child in this new situation. And about finding ways to strengthen this bond.
The single dad who keeps noticing, listening and working out what his kids need to feel loved, will be a great one.
5
5
Keep your emotions in check
Whether you're launched into a new life as a single dad through separation or bereavement, it happens at a time when you're least able to cope. You've lost the support and the companionship of your partner.
It's hard to hold it all together. And it's tough for the kids too.
Of course it can help to express and share your emotions with them at certain times. But watching you weep into your Weetabix every morning probably won't help them.
Try to stay calm in front of your children for the day to day. It can keep everyone happy, while you're all getting used to your new situation.
6
6
Find an outlet to deal with your feelings
It's one thing shielding your children from any sadness, grief or anger you may be going through but feelings don't just go away overnight.
Find time and space to offload and to talk about things, away from the kids.
It could be time with a good friend or relative. Or just doing a hobby or sport you enjoy every week can help to take your mind off things.
7
7
Never badmouth your child's mum
Your children love their mum. You might be angry with something she's said or done but they don't need to hear that.
Airbrush out any of the negative stuff. And do what you can to keep any cross words out of the kids' earshot.
8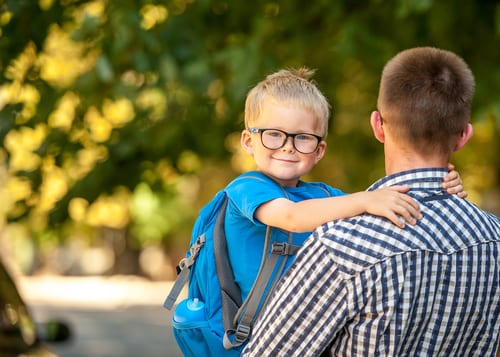 8
Find a work-life balance that works
You might need to rework your daily schedule so that you can see the kids when they are available for you.
You could talk to your boss and see if there is any flexibility in your working week.
You might be able to work from home some days or go into work early on other days so you can be there to pick up your children at the end of their school day.
Find the work-family life balance that works best for all of you.
9
9
Ride out the storm
As children get used to the changes in their lives they might be struggling with some pretty big emotions.
These can mean they act up or push boundaries more than usual. Some kids will test you just to see make sure you won't leave them too (even if you weren't the one who wanted the divorce).
A dad who can calmly handle and dispel their anger without taking it personally will be doing a pretty awesome job at helping them through.
10
10
Know that love doesn't have a price tag
It's easy to fall into the trap of buying your children lots of presents and treating them to expensive days out when you just want to make them happy.
Always remember that what they really want and need is just for you to be there. Your presence counts much more than any presents.
11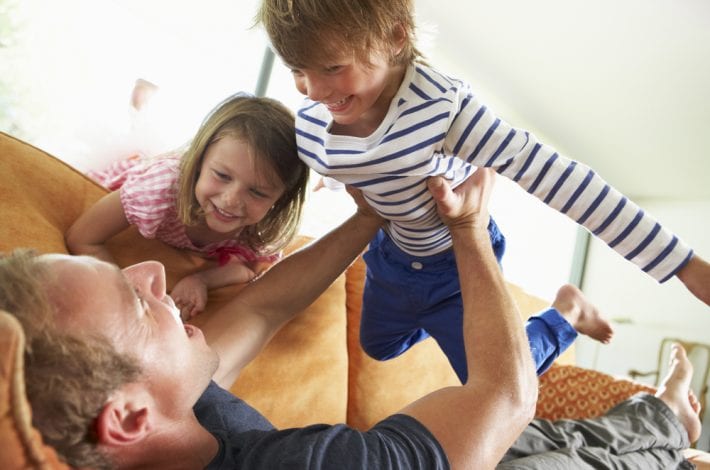 11
Keep being Dad
No matter what your kids will only have one dad. Be the best one you can be.
Teach them about the important things in life. Share what you love. Get to know their friends.
Learn about what they got up to at school and what book they're reading or game they're playing. Dance embarrassingly. Scoop them up into big bear hug.
Be there for them always. Because that's what dads do.