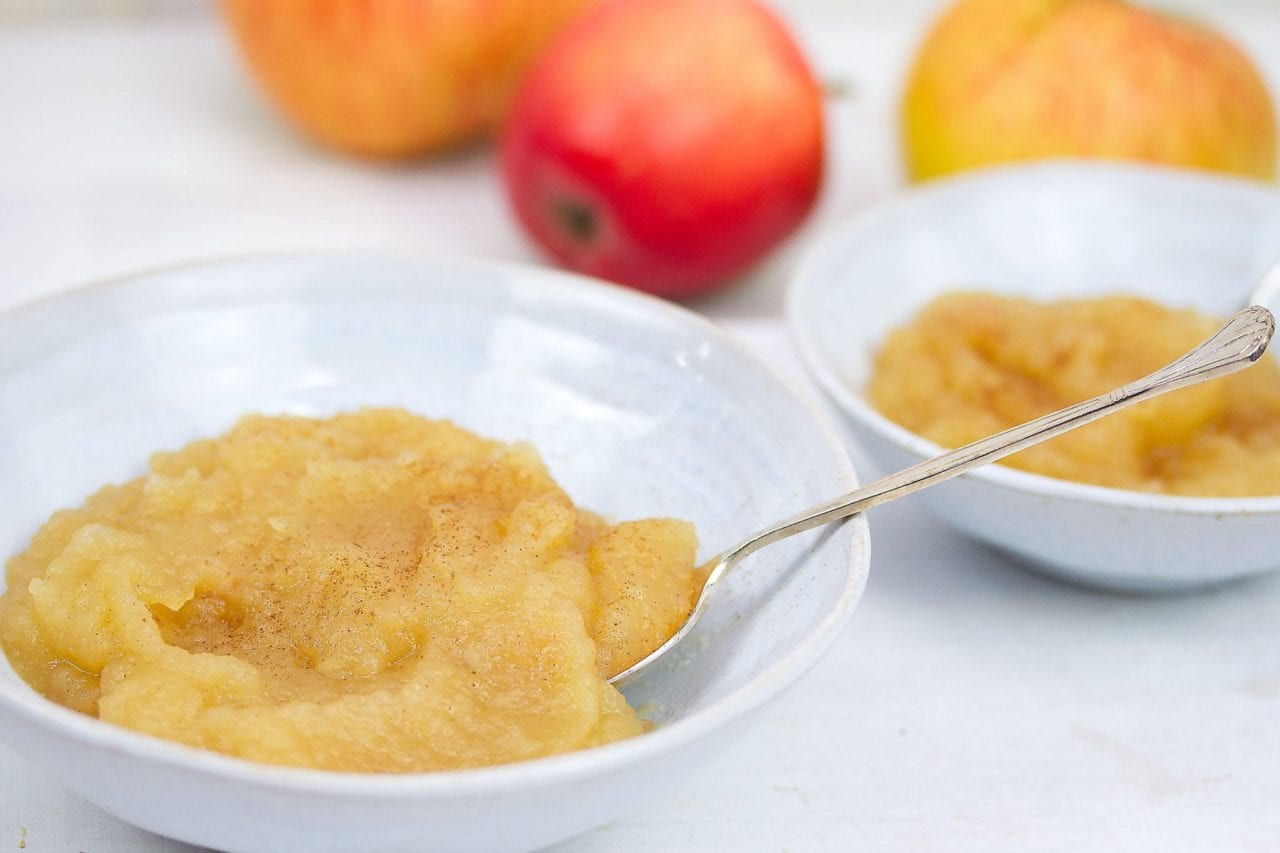 Apple sauce is so simple to make and there's so many uses for it.  You can put it on your breakfast waffles, mix it in with your yogurt, use it as a sweetener in cooking, or serve it as a side to Christmas turkey. Our recipe is free of refined sugars and has a touch of cinnamon in it.
Summary
Prep: 5 mins
Cooking: 15-20 mins
Ages: Toddlers to Teens
Difficulty: Easy peasy
Makes: 4 servings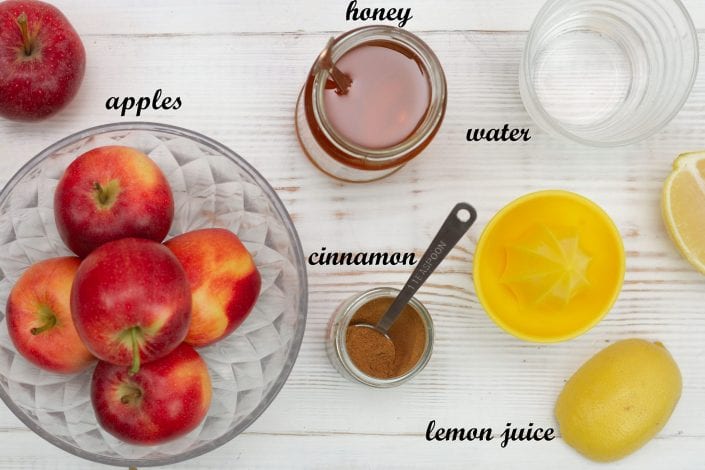 Ingredients
700 grams of sweet apples (1½ pounds)
240 ml of water (1 cup)
2 Tablespoons of maple syrup or honey
2 Teaspoons of cinnamon
1 Tablespoon of lemon juice
Instructions
Peel and roughly chop the apples
In a medium sized pan combine apples, maple syrup or honey, cinnamon, lemon juice and water.
Simmer over low heat for 15-20 minutes.
Drain the mixture, retaining the water.
Place it in a food processor. Add enough of the retained fluid to create a thick sauce and blend until smooth.
Adjust maple syrup and cinnamon to taste.
Homemade apple sauce – our step by step guide:
Peel and chop your apples.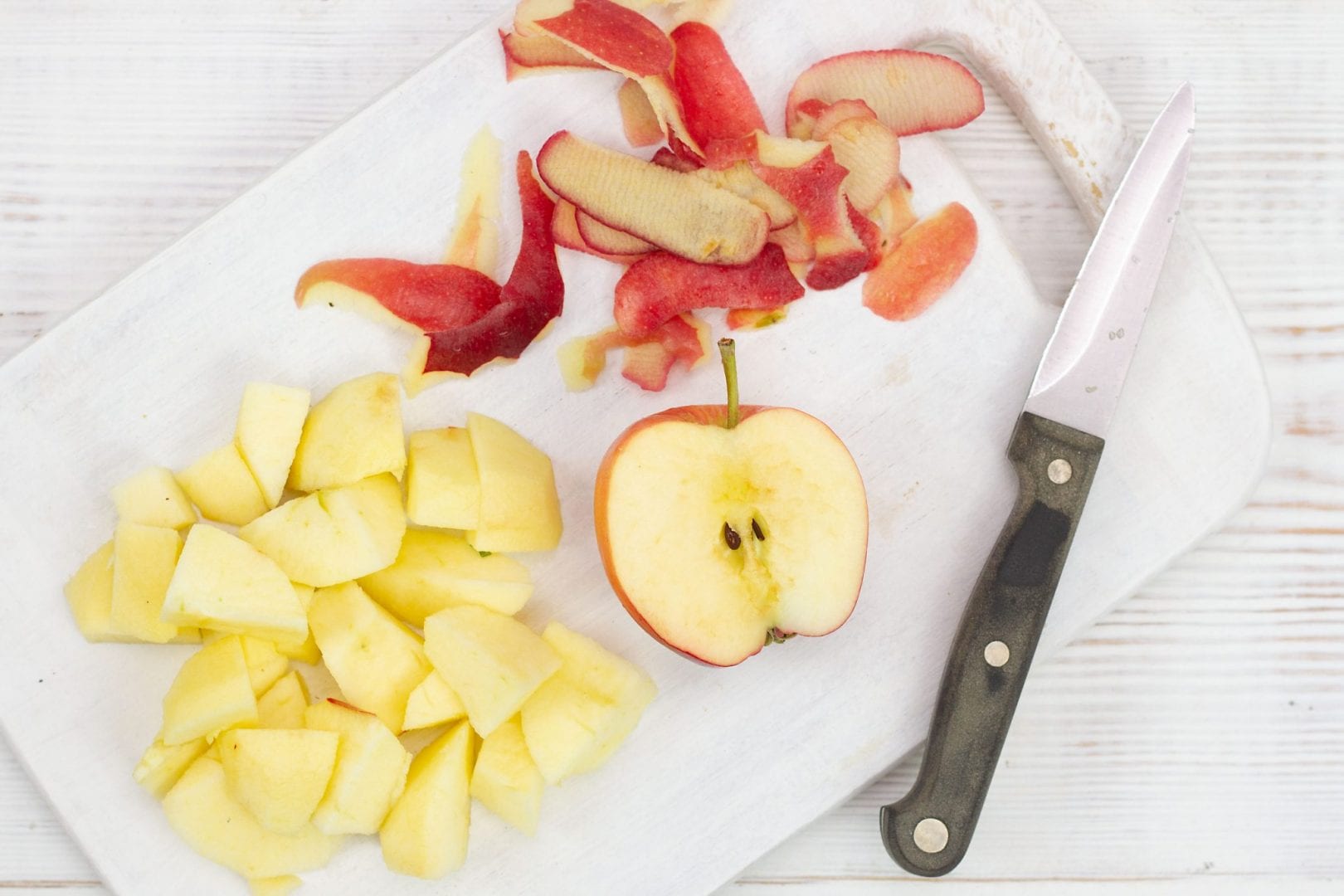 Place your apples, water, cinnamon, lemon juice and maple syrup or honey, into a saucepan and simmer for 15-20 minutes, or until everything is soft.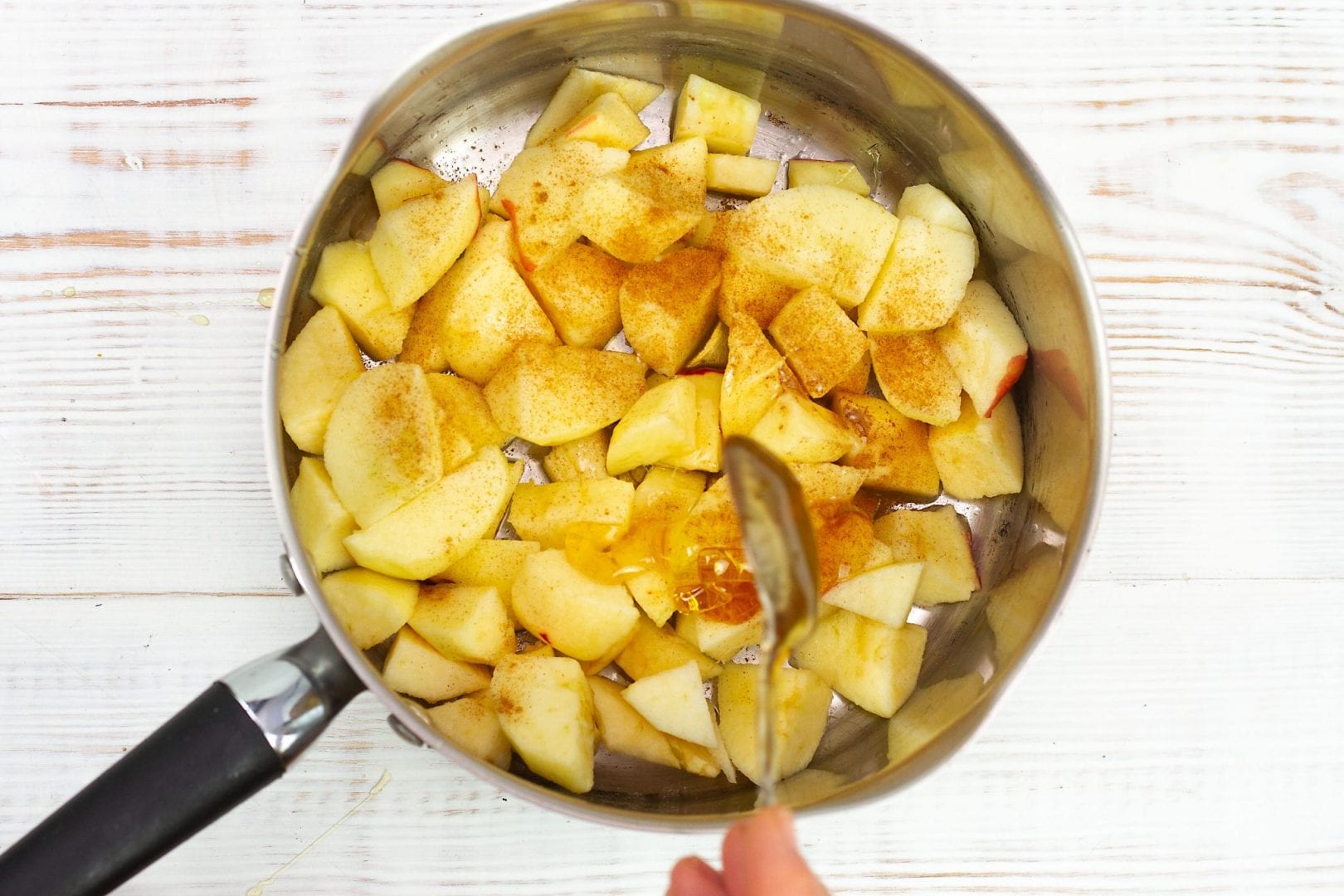 Drain the apples and retain the water.
Add them to a food processory, slowly adding in as much water as you want to create the right consistency.
If you like a chunkier applesauce, go ahead and mash the apples up with a wooden spoon or a potato masher.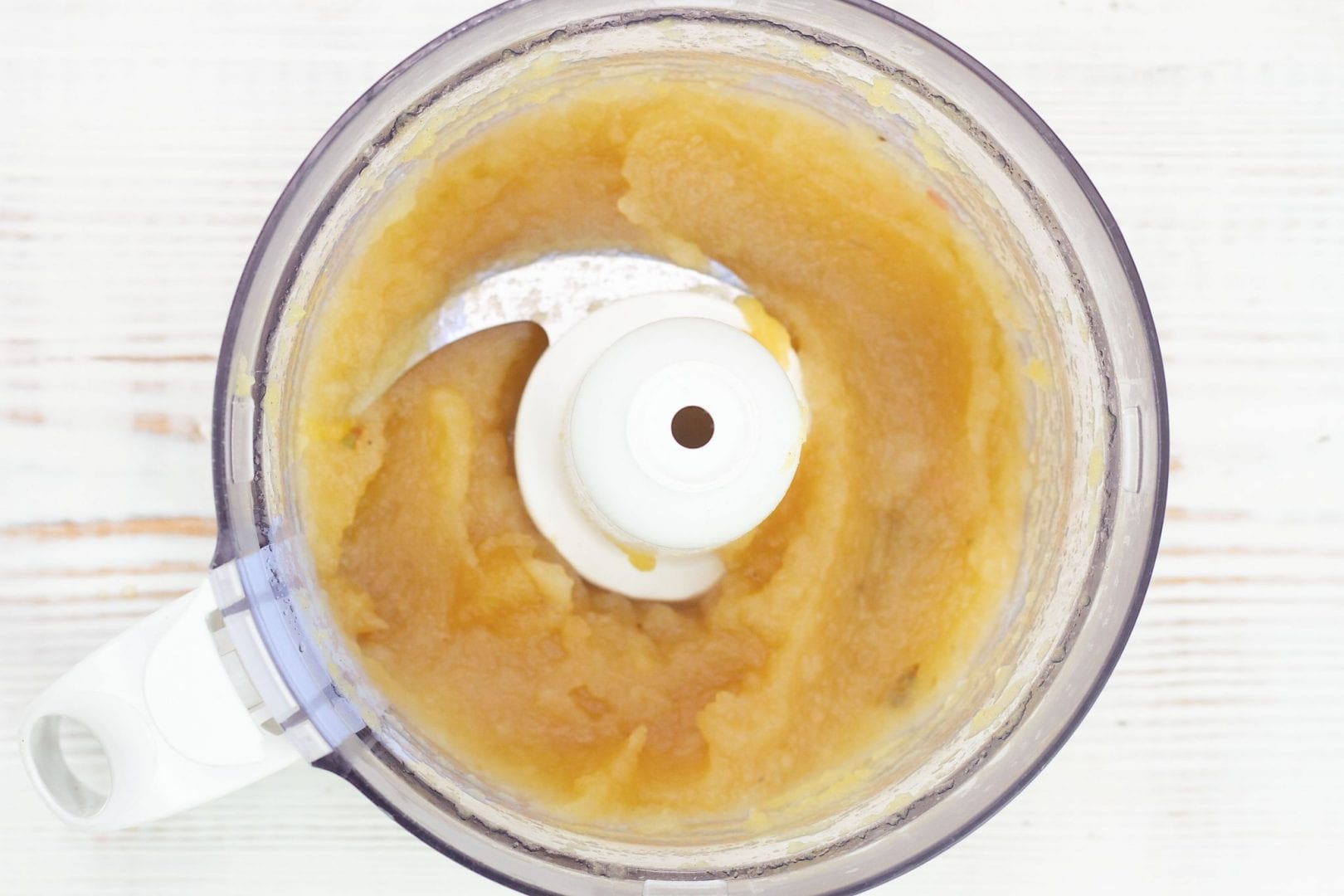 Serve alongside waffles for breakfast or turkey at Thanksgiving or Christmas dinner.