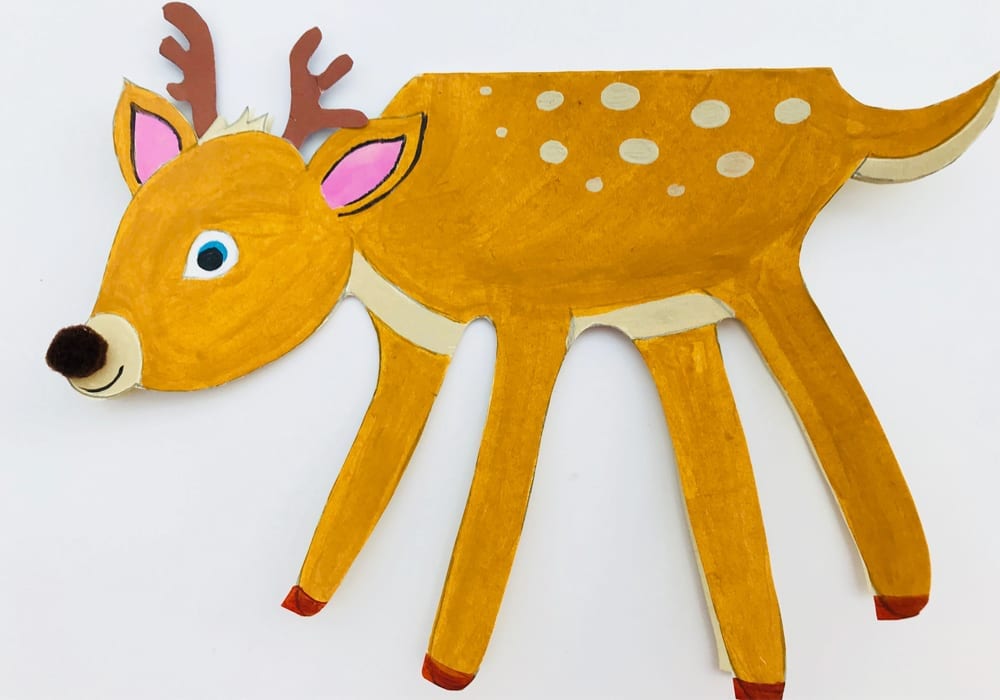 Handprints are always a great way to make a greeting card unique and personal.
Draw round your child's hand as the starting point to make these cute deer handprint Christmas cards.
From a hand shape your child can use their own creativity to draw the rest of the deer or make it into their own reindeer for Christmas time.
We've added lots of little details to our deer but if you're doing this craft with younger children, they might be happier making simpler drawings and paintings for their card. They work just as well.
Summary:
Time: 15 minutes
Age: Little kids to Big kids
Difficulty: Easy peasy
1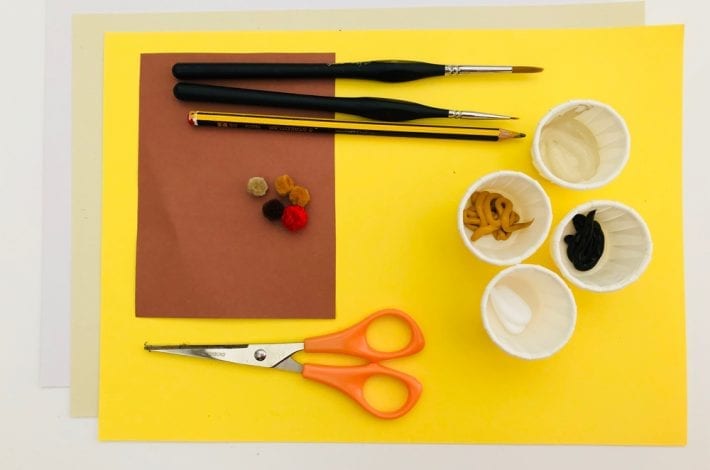 1
You will need:
White card
Pencil
Paints – light brown, white, pink, cream, black
Paint brushes
Scissors
Glue
Mini black pom pom (optional)
2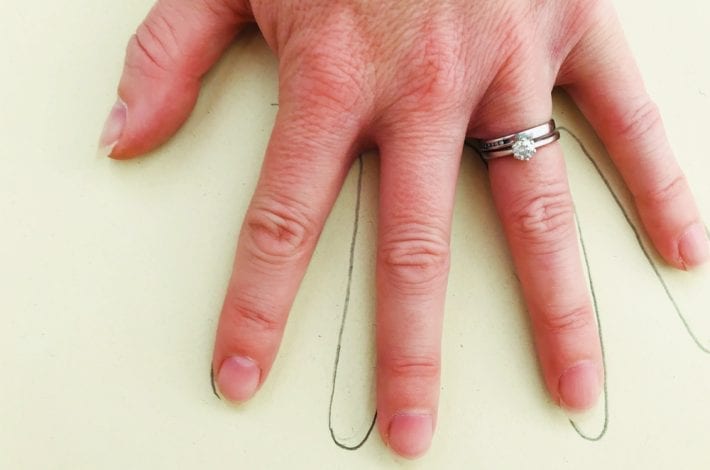 2
Step 1: Draw round your hand
Fold an A4 piece of card in half.
Ask your child to place their hand at the top of the card, with their palm along the folded edge.
Draw round their four fingers. These will be the deer's legs, so your child might like to move their fingers apart a little before you start drawing round them.
3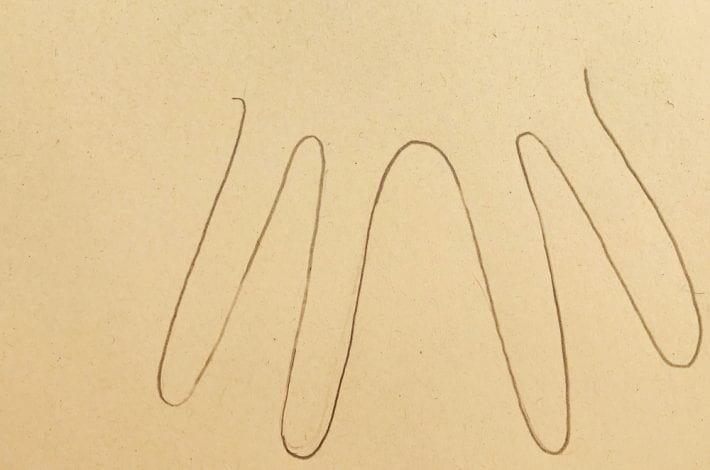 3
Step 2: Here's the beginning of your drawing
Ask your child to take away their hand and you will be left with the outlines of their four fingers, which will be the deer's legs.
4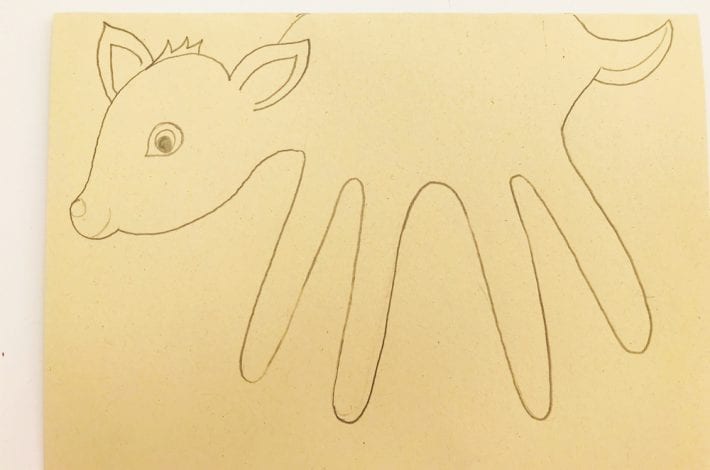 4
Step 3: Draw the rest of the outline
Draw a head, ears and tail to complete your outline of your deer.
The top of the deer's body will be along the top fold of your card.
5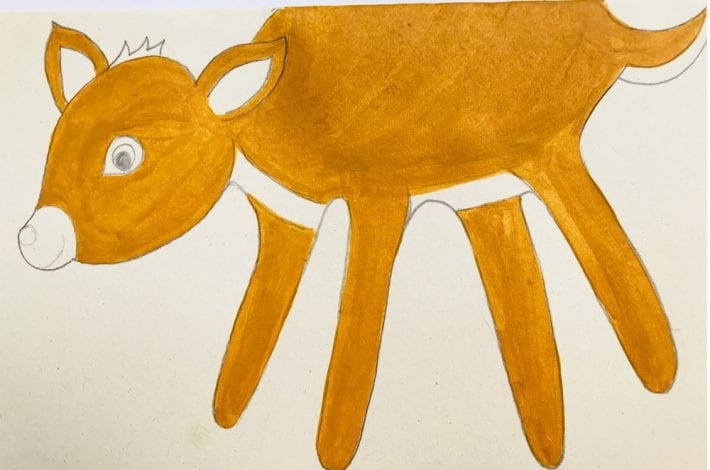 5
Step 4: Paint the deer's fur
Paint the head, body, legs and tail in a light brown colour.
You can leave some parts blank like we have, for the nose, insides of the ears, belly and tail. This makes it easier to paint them in a different colour in the next step.
You could also use felt pens, crayons or coloured pencils instead if you prefer.
6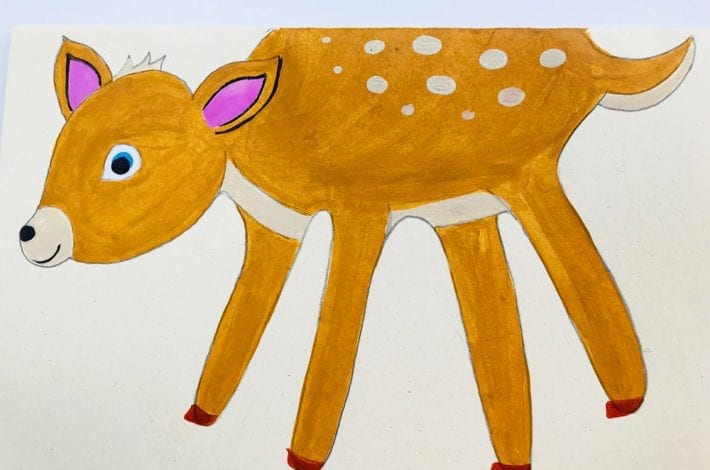 6
Step 5: Colour in the details
Now add some colour details to your little deer.
Paint the insides of the ears pink, the nuzzle, tip of the tail and eyes white or a cream colour.
Maybe even add a few dots to the fur on his back. It really is up to you.
Once you are happy with your deer picture, carefully cut round the outline. Remember DON'T cut the folded edge though.
7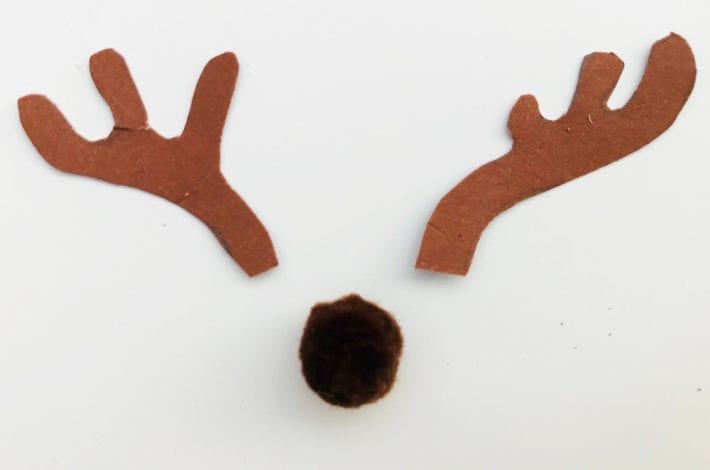 7
Step 6: Make the antlers and nose
If you're making a reindeer, then take some brown card. Draw and then cut out two antlers.
Then find a tiny black pom pom for the nose. Don't worry if you don't have one, you can always paint or draw on a nose. It's just a nice added extra.
8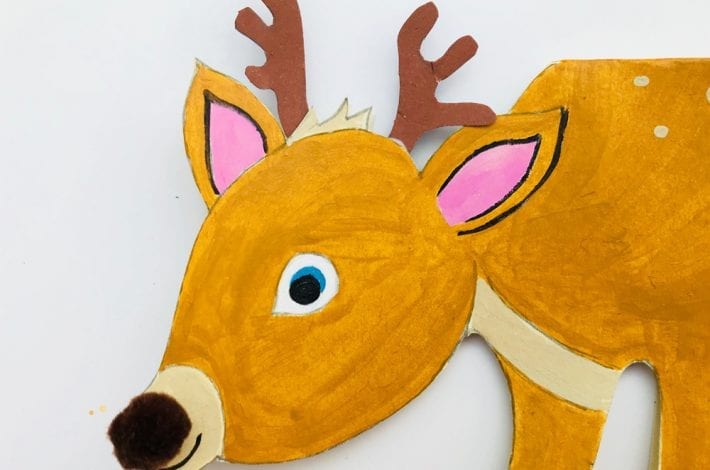 8
Step 7: Glue on the antlers and nose
Glue the little pom pom on your deer's nose and glue the two antlers on too.
9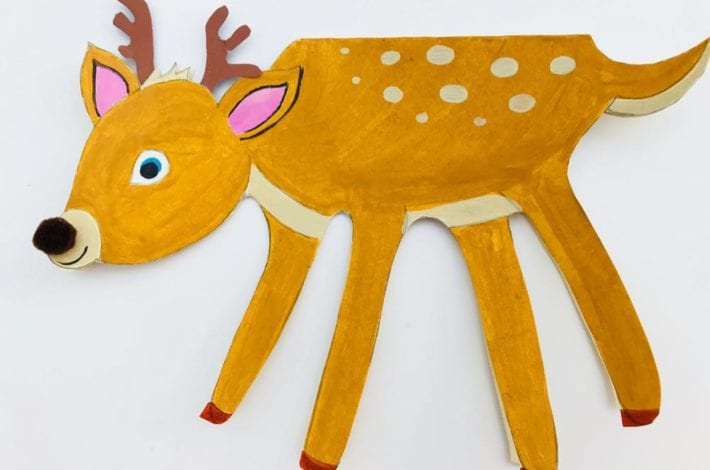 9
Step 8: Write a festive message
Your little reindeer card is ready.
Now it just needs a Christmas message to someone special written inside.
Make a few deer handprint Christmas cards this year for a special gift to loved ones.