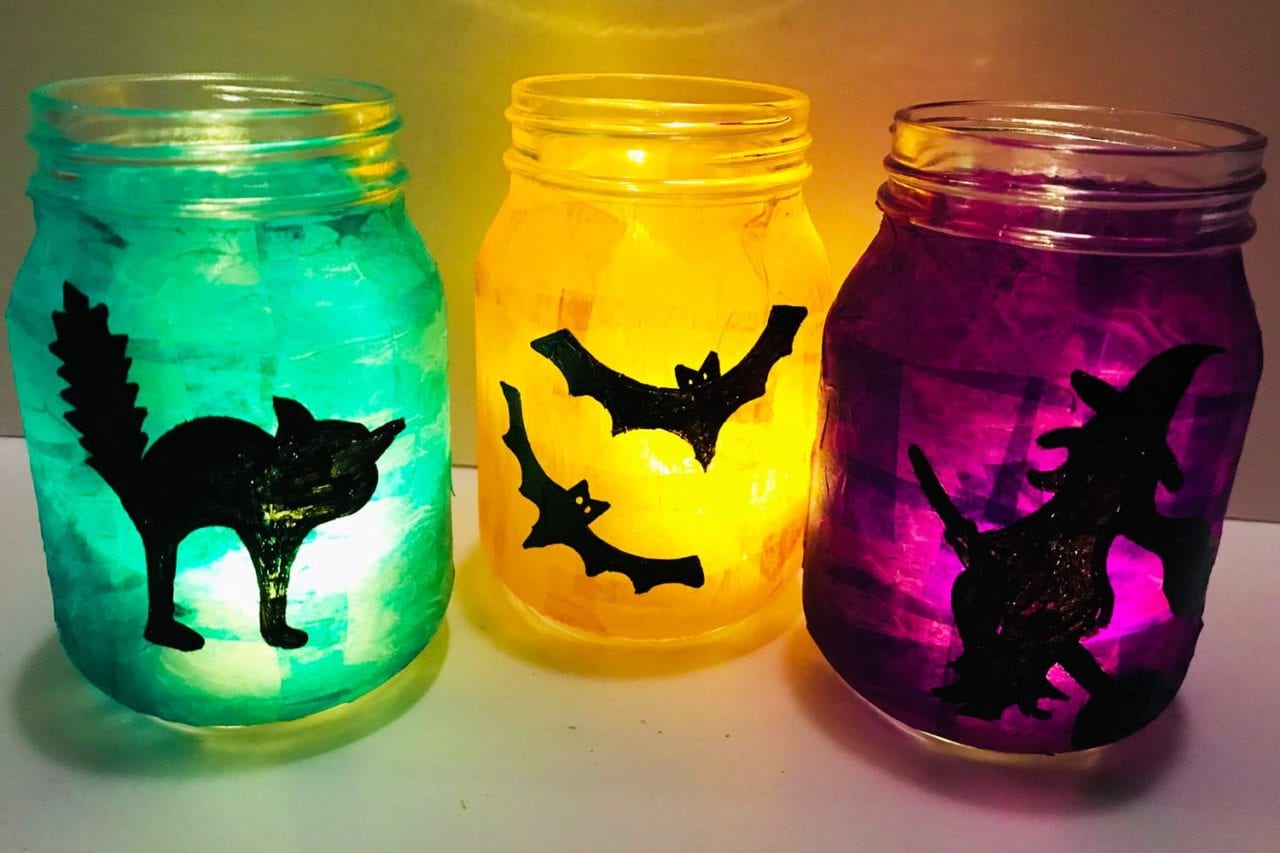 Make these beautiful glowing lanterns, as a Halloween craft to have on shelves and mantelpieces. They can add an eerie glow to a room or they can spook up the outside of any house.
1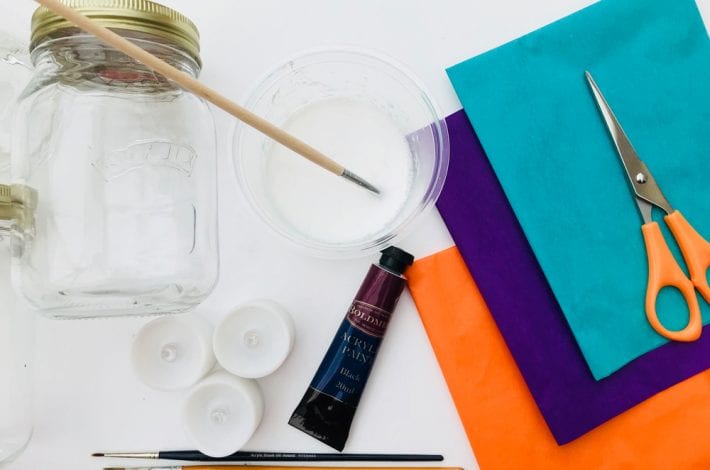 1
You will need:
Glass jars
Tissue paper
PVA glue
Paintbrushes
Black paint
Battery operated tea light candles
2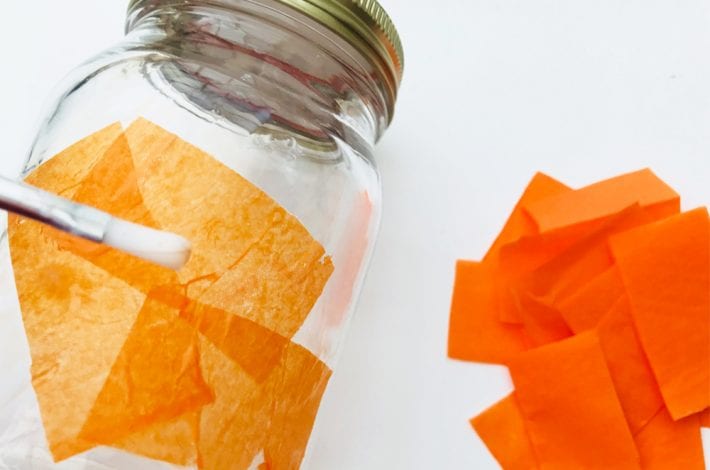 2
Step 1: Cover your jars with tissue paper
Cut up one sheet of tissue paper into small squares. Mix some PVA glue with water. Now start sticking the squares of tissue on your jar. Spread glue on the jar and then place on a tissue square. Then cover the tissue with glue. Pop the next square on the jar, overlapping the first slightly so there are no gaps. Keep going until your whole jar is covered.
3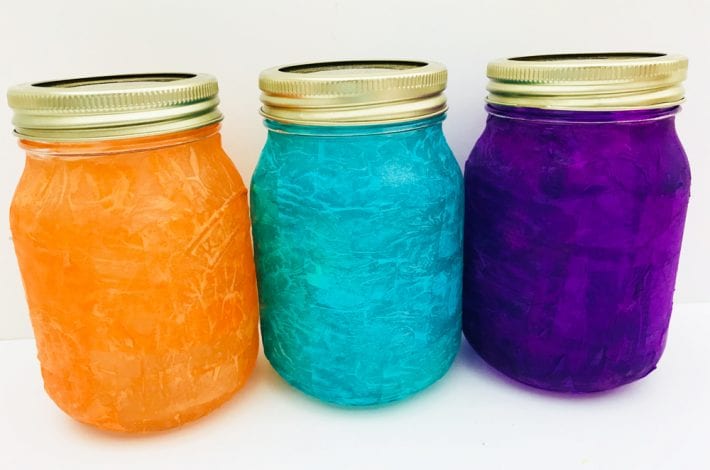 3
Step 2: Leave your jars to dry
Leave your tissue covered jars to dry for a few hours or overnight.
4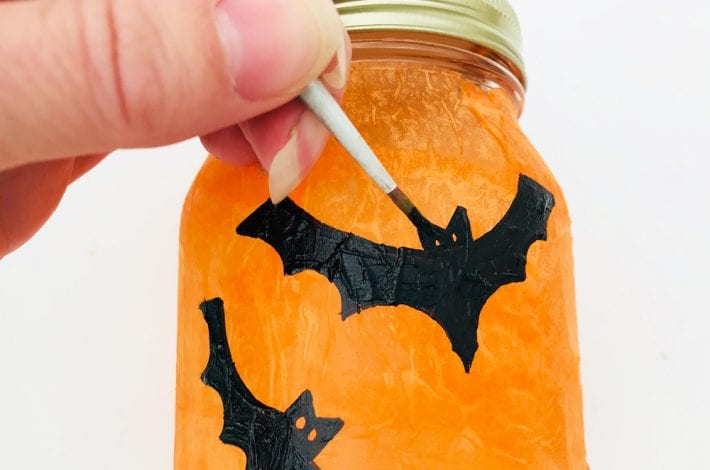 4
Step 3: Paint on the spooky shapes
Once your jars are dry paint on some spooky silhouettes with black paint. We chose to paint batty bats, a scary cat and a wicked witch but you might paint on a haunted house, a witch's hat, a spooky pumpkin or a monster. If you like you can draw the outline of your shape in pencil before you start painting.
5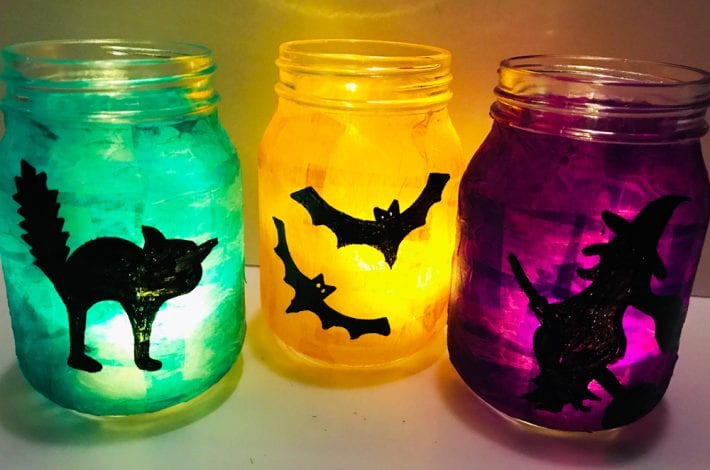 5
Step 4: Turn on the ghostly glow
Pop your battery operated tea- light candles in your jars and watch them glow.