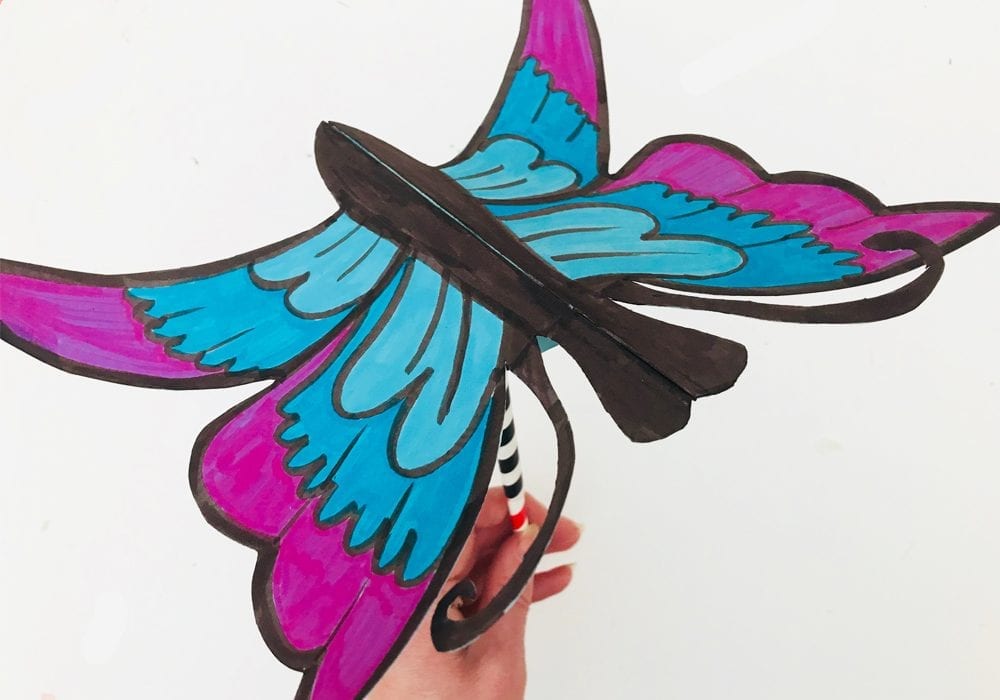 Fun Kids Crafts
Flapping Butterfly Pull the Straw
Make a butterfly craft with a difference with these flapping butterflies.
Pull the straw and watch their wings flap up and down. To your child it will look like they're actually flying.
You might think that making a moving butterfly will be complicated. But this craft is very easy and uses everyday household items.
Summary:
Time: 10 minutes
Age: Big kids
Difficulty: Easy peasy
1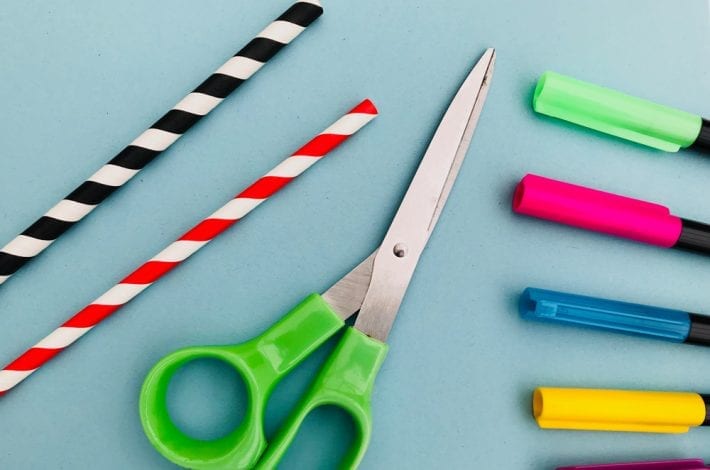 1
You will need:
Card
Scissors
Glue
Felt pens
Paper drinking straw
Wide smoothie paper drinking straw
Sellotape
The key to this flapping butterfly craft if to have one ordinary drinking straw and a second slightly wider one. This is so that the thinner straw can slot into the thicker one. 
If you need to buy wider ones we found some available cheaply on Amazon:
Wide Jumbo Drinking Straws, by Webake
Find on Amazon here.
Premium quality wide smoothie straws.
2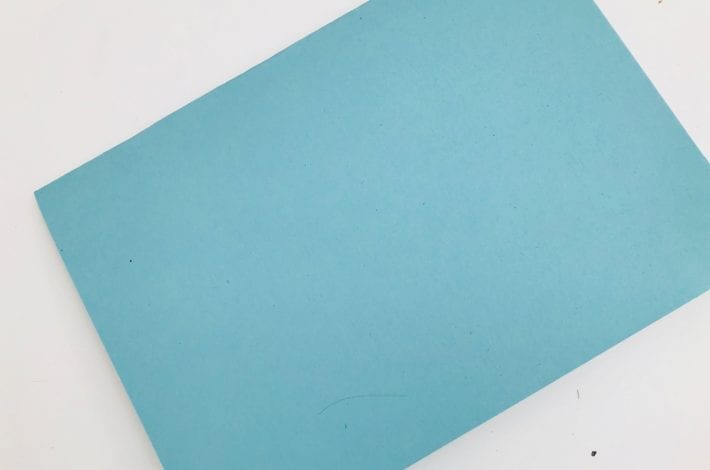 2
Step 1: Fold your card in half
Take a sheet of card or paper and fold it in half.
3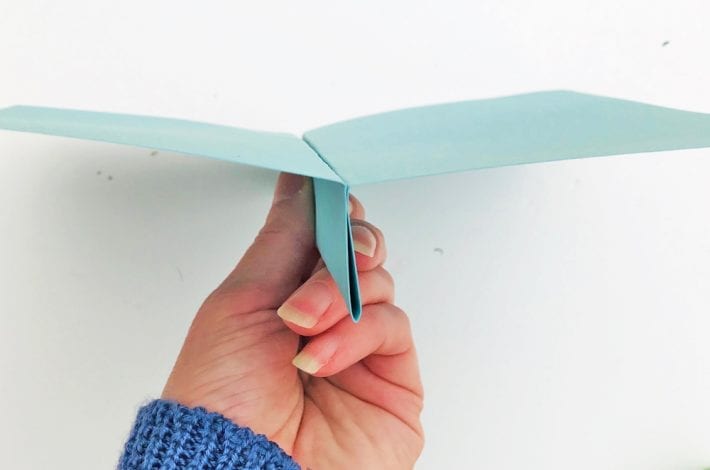 3
Step 2: Fold back the sides
Hold your card by the folded edge.
Measure 2 centimetres from this edge and then fold back one side of the card.
Do the same for the other side. You should end up with a shape like the one shown in the picture.
4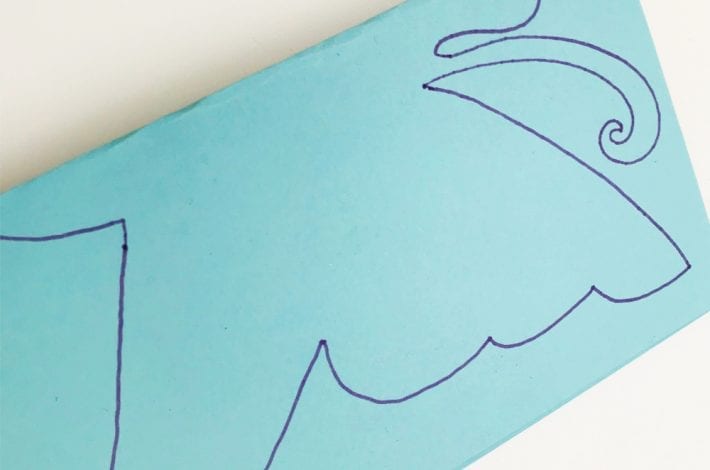 4
Step 3: Draw half a butterfly
On one side of the folded card draw the shape of half a butterfly.
Draw lines for half the body, feelers and wings.
You can use this picture as a guide. Or you can make yours a much simpler butterfly outline.
5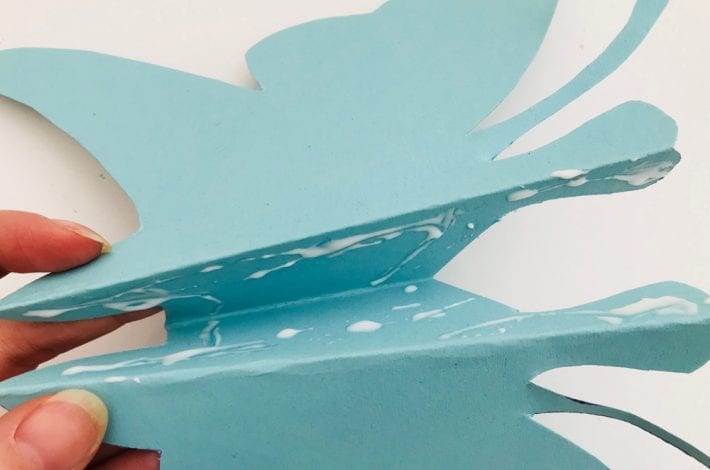 5
Step 4: Cut out your shape
Cut around your outline and you will end up with a beautiful butterfly shape.
Glue the sides of the folded strip together in the middle.
6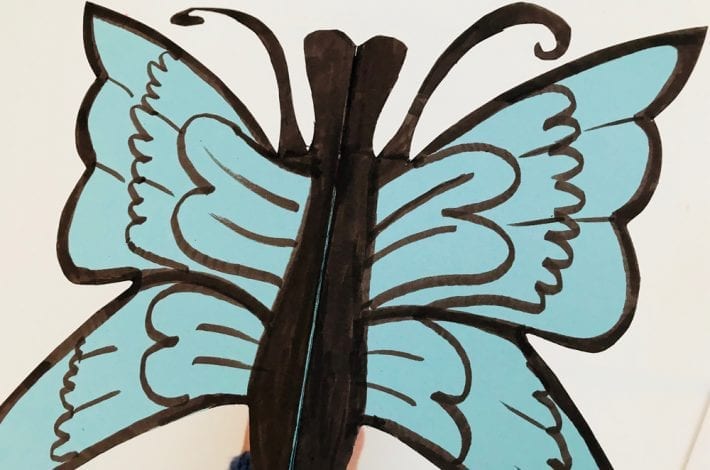 6
Step 5: Draw some pattern outlines
Using a black pen draw outlines of patterns to decorate the butterfly wings. You can draw any shapes or designs you like.
Ours has a number of different patterns to give you some ideas. But you can keep yours much simpler than these if you prefer.
7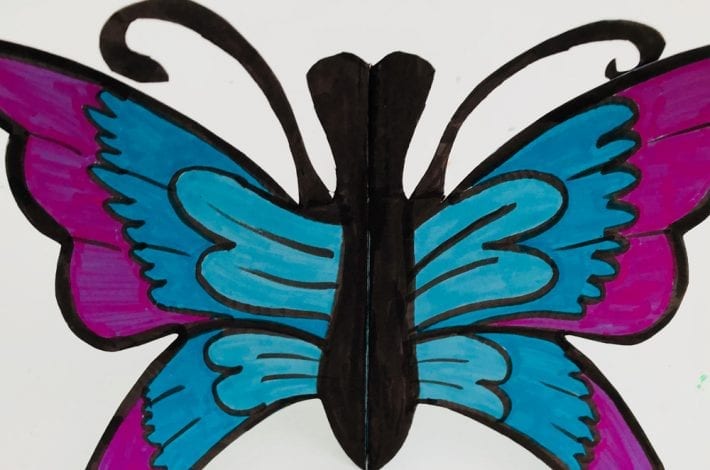 7
Step 6: Add some colour
Colour in the wings with some brightly coloured felt pens.
8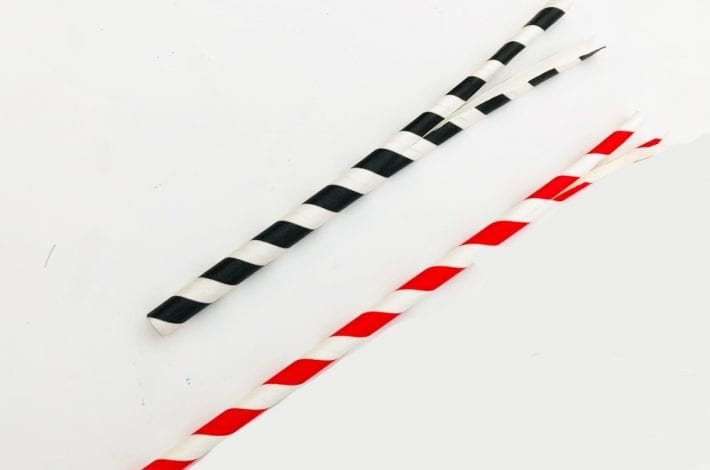 8
Step 7: Prepare your straws
Take your thin straw and your wide straw. Cut the bottom third off your wider straw so that it is shorter than the thinner straw.
Now make cuts down from the top of each straw with scissors. Make a slightly longer cut down the wider straw.
9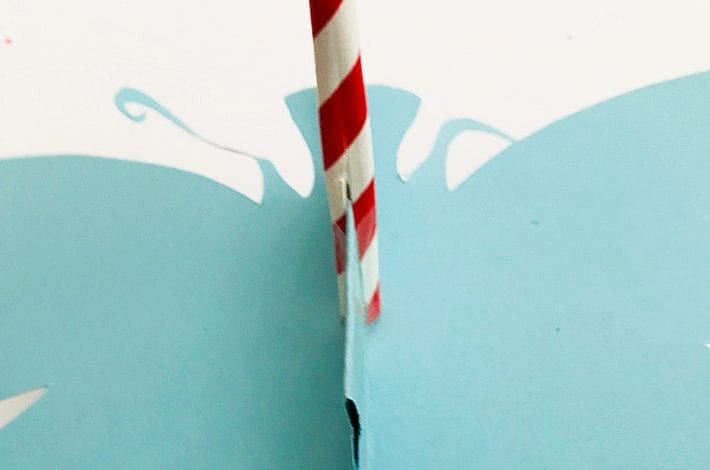 9
Step 8: Tape down the thin straw
Turn your butterfly upside down on a table so that the folded edge underneath it is facing up.
Slot the folded edge into the cut at the top of the thin straw.
Fix it in place with some sellotape.
10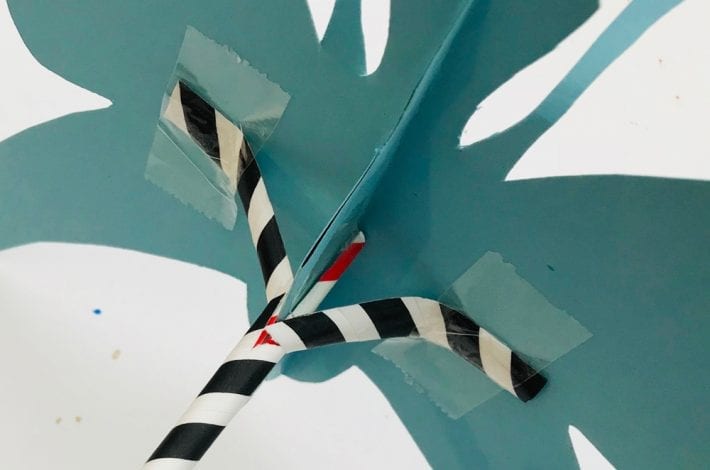 10
Step 9: Tape on the wide straw
Thread the wider straw onto the thinner straw.
Fan out the cut ends and tape them to the underside of the butterfly wings with sticky tape (as shown).
11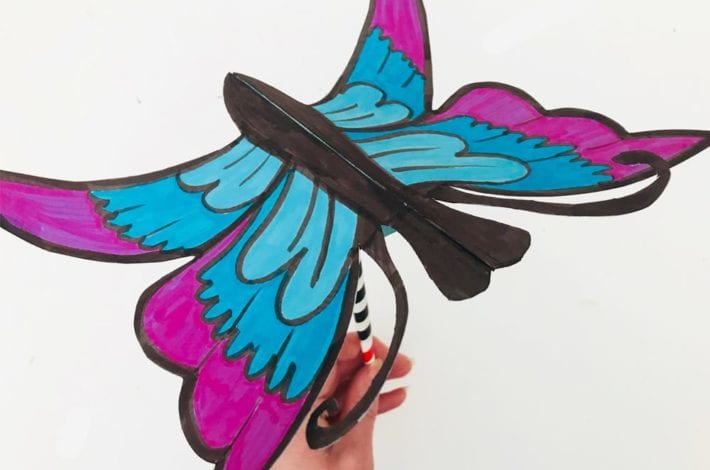 11
Time to make those wings flutter
Your butterfly is all ready to flutter! Hold the thin straw in your hand.
With your other hand, move the wide straw up and down to make the wings move.
You now have your won flapping butterfly!
12
12
Can you make other flying minibeasts?
You can use the same technique to make other winged insects.
Could you make a ladybird, a dragon fly or a colourful beetle?
This post may contain some affiliate links. This means that if you click to make a purchase that we may earn a small commission at no extra cost to you.