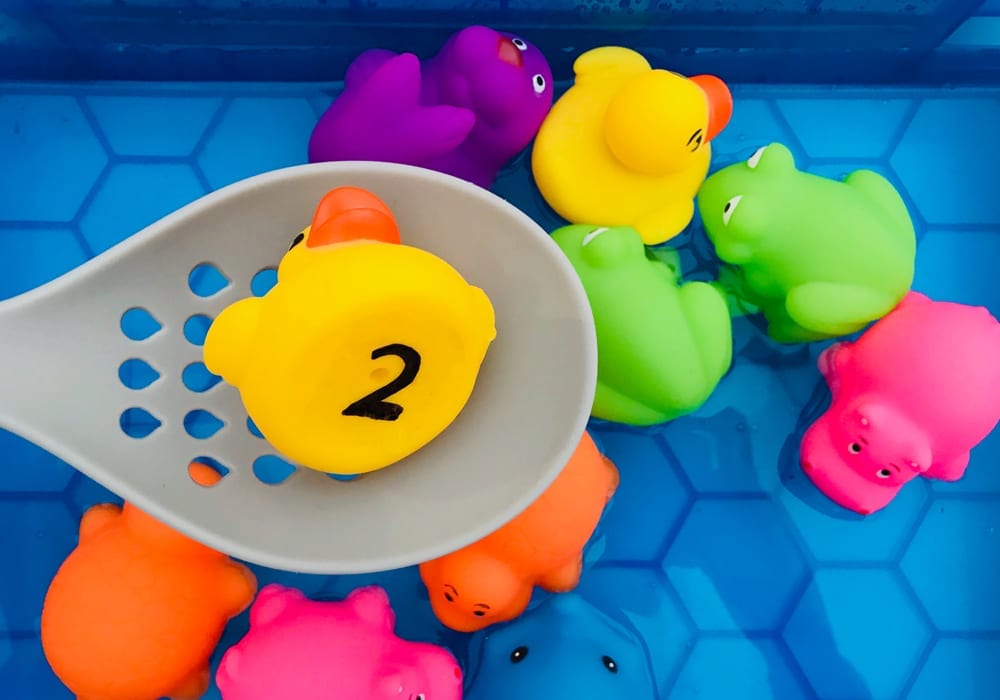 Playtime Learning
Fishing for Numbers Game
Are you looking for fun and creative ways to teach your child those first numbers?
If so this fishing for numbers game could be for you. Write your numbers onto rubber ducks and send them off swimming. Then let your child fish them out one by one.
Can they match the number on the duck with the number in the muffin tray?
A great little game for playtime learning.
Summary:
Time: 10 minutes
Ages: Toddlers to Little kids
Difficulty to make: Easy peasy
Skill: Counting to 10
1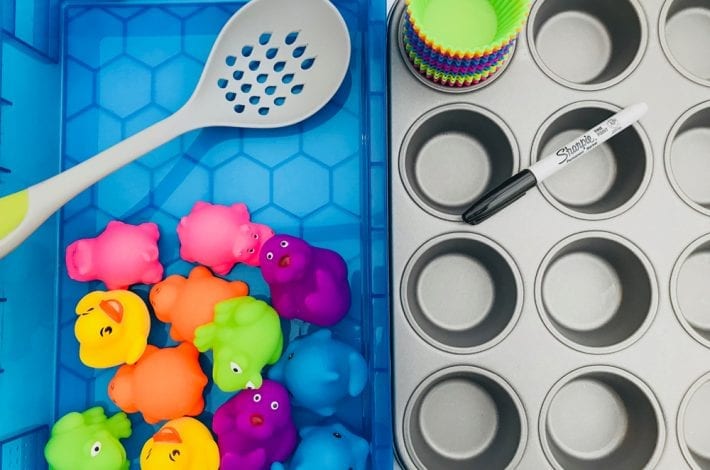 1
You will need:
10 rubber ducks or animals
Black Sharpie pen
Muffin tray with 10 holes
Silicone bun cases
Holder or tray for the water. (This could be a plastic storage box, large tray or even a bathtub – for bathtime)
Toy fishing net or slotted spoon
2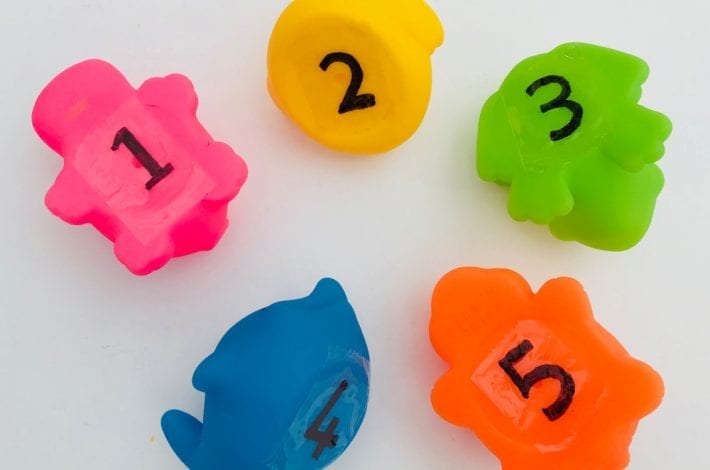 2
Step 1: Number your ducks
Using a black Sharpie pen, write out numbers 1-10 on the bottom of each rubber duck.
After your child has mastered these first 10 numbers you can move onto bigger numbers too.
3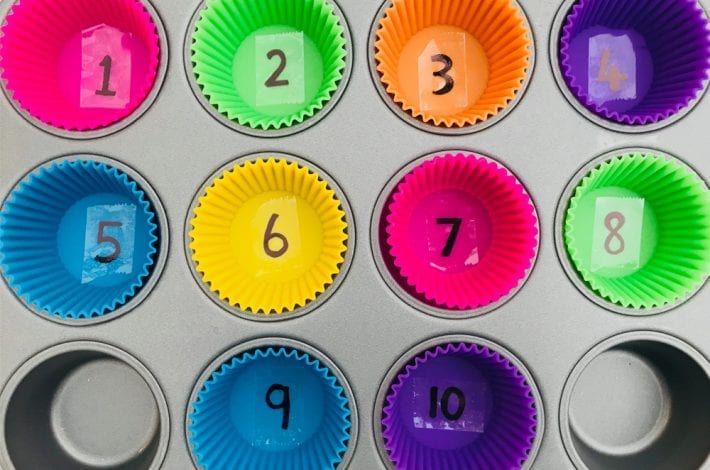 3
Step 2: Make your numbered tray
Place silicone bun cases into a muffin tray. Use a Sharpie to number them from 1-10.
This will be the 'game board' where you will place your rubber ducks.
4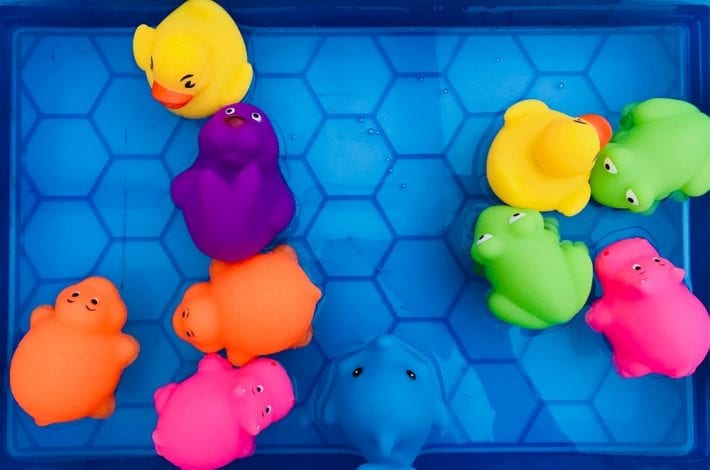 4
Step 3: Send your ducks swimming
Take a plastic storage box, a large tray or another item that can hold water. If you're playing this game at bathtime you could even use the bathtub itself.
Fill it with water and add the ten little ducks or animals. Arrange them so that they're all floating on the surface.
The game is ready to play.
5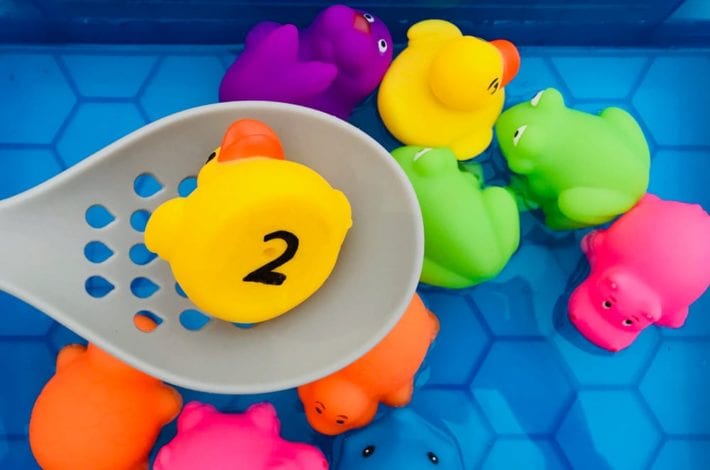 5
Fish for rubber ducks
Give your child a toy fishing net or a slotted spoon. Let them have a go at catching their first duck with it.
When they do, look underneath it to see what number's written there.
At first you'll probably need to help them out by telling them what the number is.
You can then ask your child to trace over the number with their finger to familiarise themselves with its shape.
6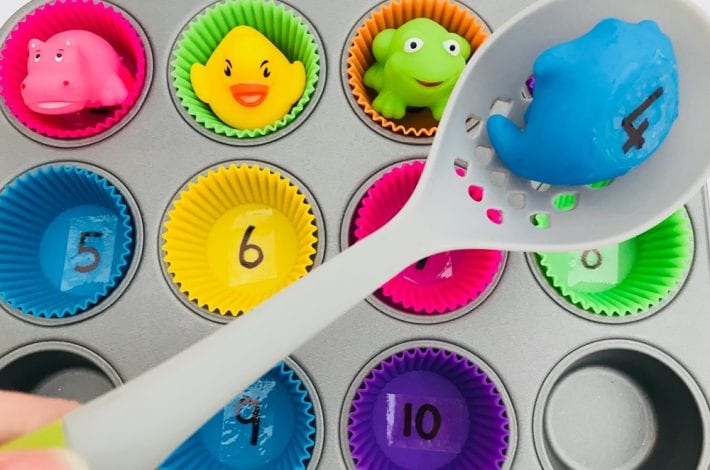 6
Can your child match all the ducks?
Look for the same number that's written under your rubber duck, on your muffin tray.
Match the numbers and place your duck into the right muffin cup.
Each time your child fishes out a duck, help them to say what number is written underneath it and find the matching number in the muffin tray.
Can they match all ten ducks correctly?
7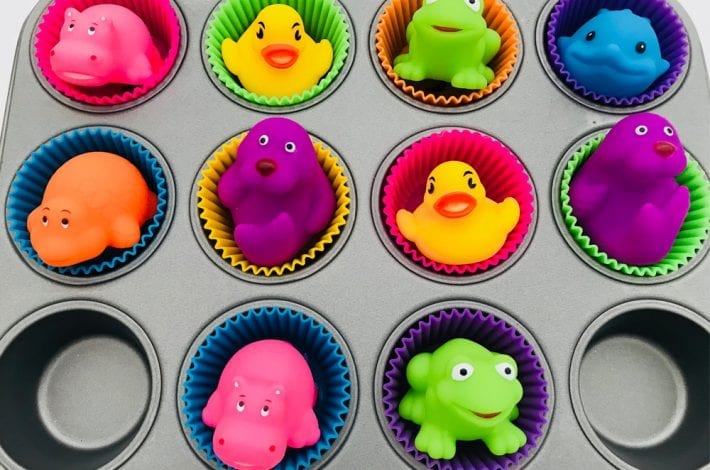 7
Extending the activity: counting out objects
In the end you should have all the ducks from 1-10 in the muffin tray.
Check that all 10 are there by counting them with your child. 1, 2, 3. Can they get to 10?
Counting out objects is a whole new skill to learn! They might start off being able to count them out up to 3. Then over time they can manage to 5 and finally to 10.