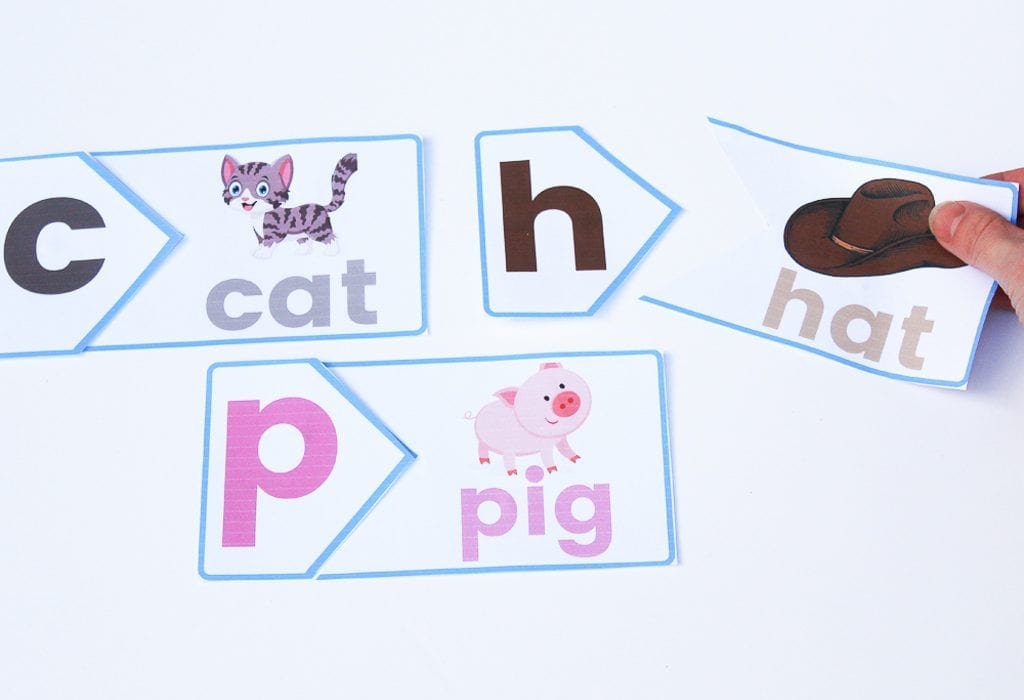 Playtime Learning
First Letters Phonics Puzzle – Free Printable
An interactive puzzle to help young children who are starting out with those very first letters.
Complete with free printable downloads and play the game. It helps children move through 3 stages of phonics:
Sound out the single letters 's, a, t, p, i, n, e, h, c'
Match each letter to the picture which begins with that letter sound e.g. 'c' to the picture of a cat.
Sound out all the letters that make up the word and blend them together to read the word. e.g. 'c' 'a' 't' makes 'cat'.
Print and cut out the pieces to begin.
Summary
Time: 10 minutes
Ages: Little kids to big kids
Difficulty to make: Easy peasy
Skill: First Letters and Sounds
1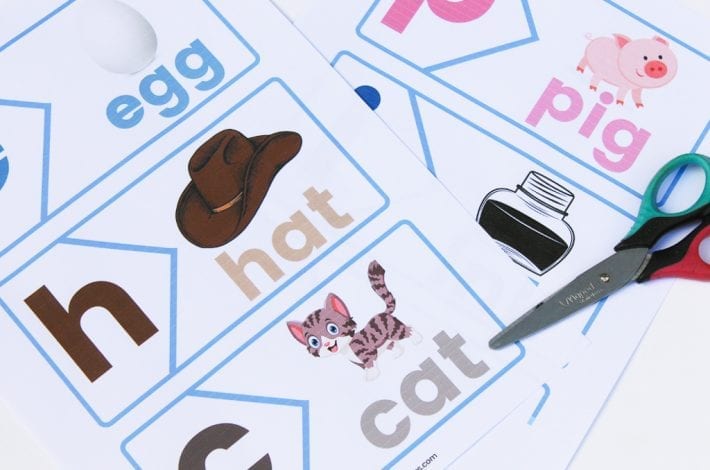 2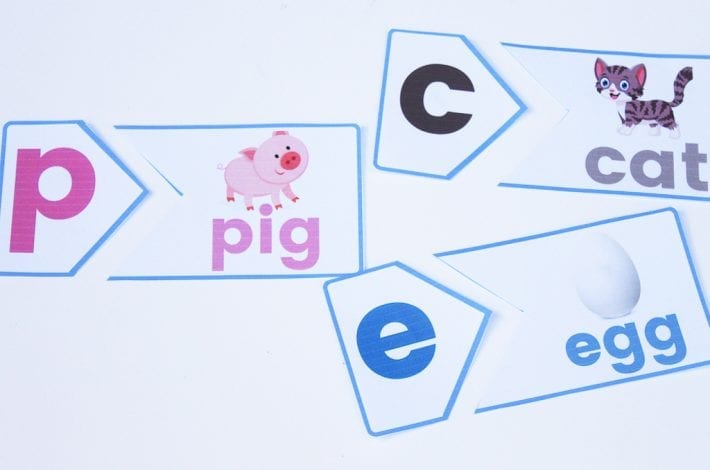 2
Step 1: Cut out the jigsaw pieces
Print out the puzzle. The link again is here: First Letters Puzzle.
Cut out each rectangle on each sheet.
Then separate the individual letters (e.g. 'e') from the other side which has pictures and words.
3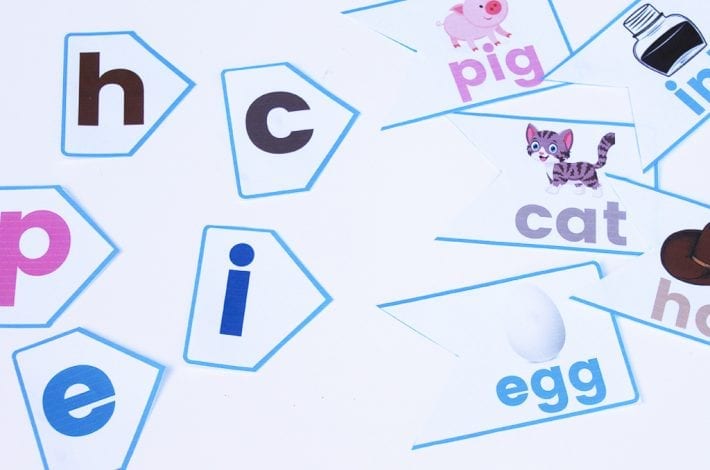 3
Step 2: Lay out the jigsaw pieces
Shuffle and lay out all the jigsaw pieces face up in the table.
Put all the initial letters on one side and all the pieces with pictures and words on another.
4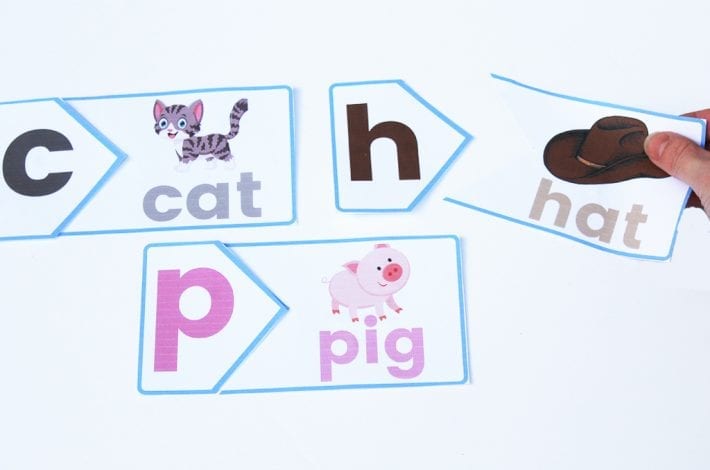 4
Step 3: Match the letters to the pictures
Ask your child to choose one letter piece. Can they tell you what sound that letter makes?
You can remind them if they are unsure. Say the letter sound together several times out loud.
(They could even trace over the letter with their finger to help familiarise themselves with the shape.)
Now ask your child to find the picture which begins with the same sound as the letter.
For example for 'e' you could go through the pictures:
does 'hat' begin with the 'e' sound? No…
does 'cat' begin with the 'e' sound? No…
does 'egg' begin with the egg sound? Yes!
Say the words out loud and emphasise the initial sound as you do to help them.
Your child has to match all the letters to the pictures by placing the jigsaw pieces together correctly.
5
5
Step 4: Blend the letters to read first words
We only advise moving onto this step when your child knows all their letter sounds really well. They should also understand that words are made up of those sounds.
It's quite a big step to start blending letter sounds together to make words so it's not something you want to rush them into.
When they're ready, you could do the puzzle game as above. Afterwards, look at the words written under each picture.
They're all easy, 3 letter words with first letters that they should be familiar with.
Take one word and sound out each letter one at a time. For example for 'hat' say:
'h' 'a' 't' – then slowly say the sounds together 'hhaatt' 'hat'.
Give them a moment to realise what you've done. You've taken those individual letter sounds and strung them together to make a word.
Keep showing them how to do it, as slowly as you can. Let them try too.
You may want to cover up the picture with your hand to make sure they're not guessing the word and they're actually sounding it out.
When they manage to do one on their own they will have just read their first word!
We hope they enjoy this simple phonics jigsaw activity!
Your child can match the jigsaw pieces together again and again.
Each time they match them correctly they will be consolidating their learning. You can help them by repeating the letter sound and the word that starts with that sound as they're playing.
Latest Chats
Mas & Pas Community Chat Groups